Summer in Crete? Yes, please, says Shara
Yes, we had the best time in Greece, but it didn't start that way. You may have read about the flight hell currently taking over the UK, and we were not immune to it. Long check in lines? Yes. Delays? Absolutely. We arrived in Crete exhausted and hours later than planned, heading straight to our rooms at the St Nicholas Bay Hotel.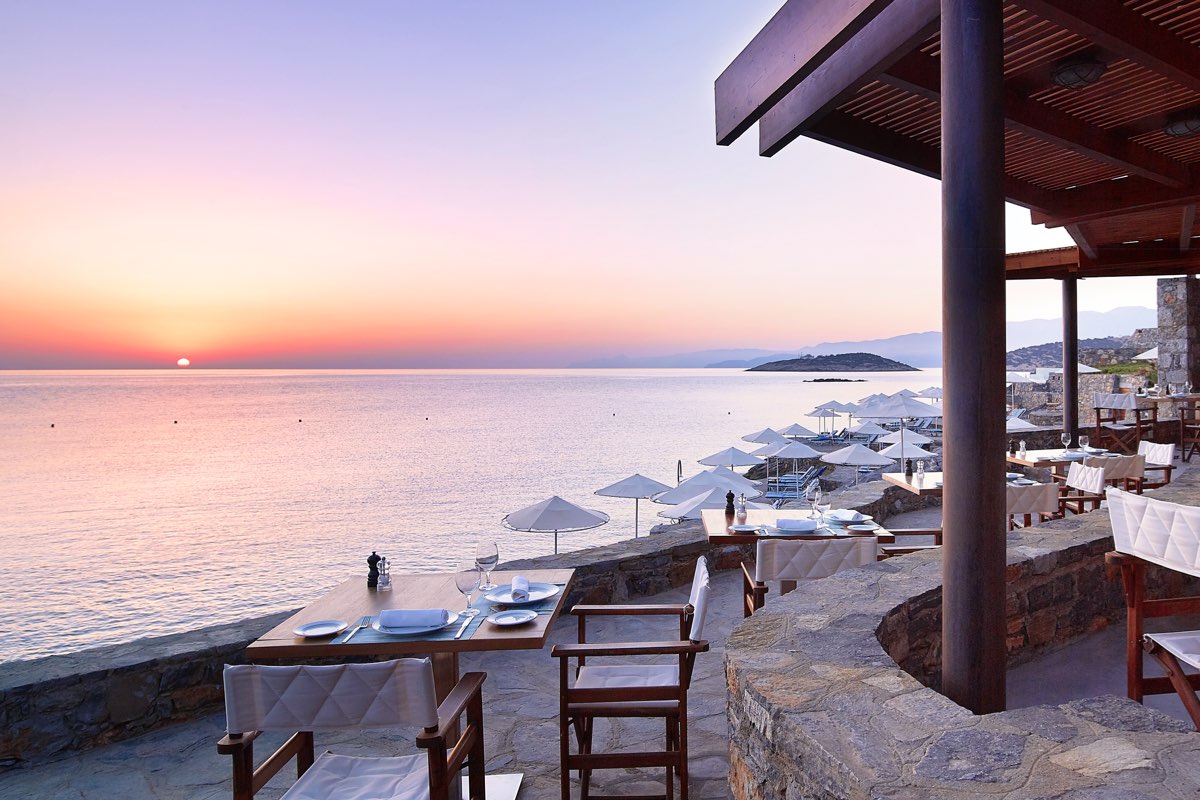 All was forgotten in the morning, though. We woke to a quiet, peaceful resort, not to mention beautiful sunshine and our very own private saltwater pool with a sea view. The resort is large, but accessible. It's designed like a village, with lots to explore, complete with its own art gallery, cafe and church.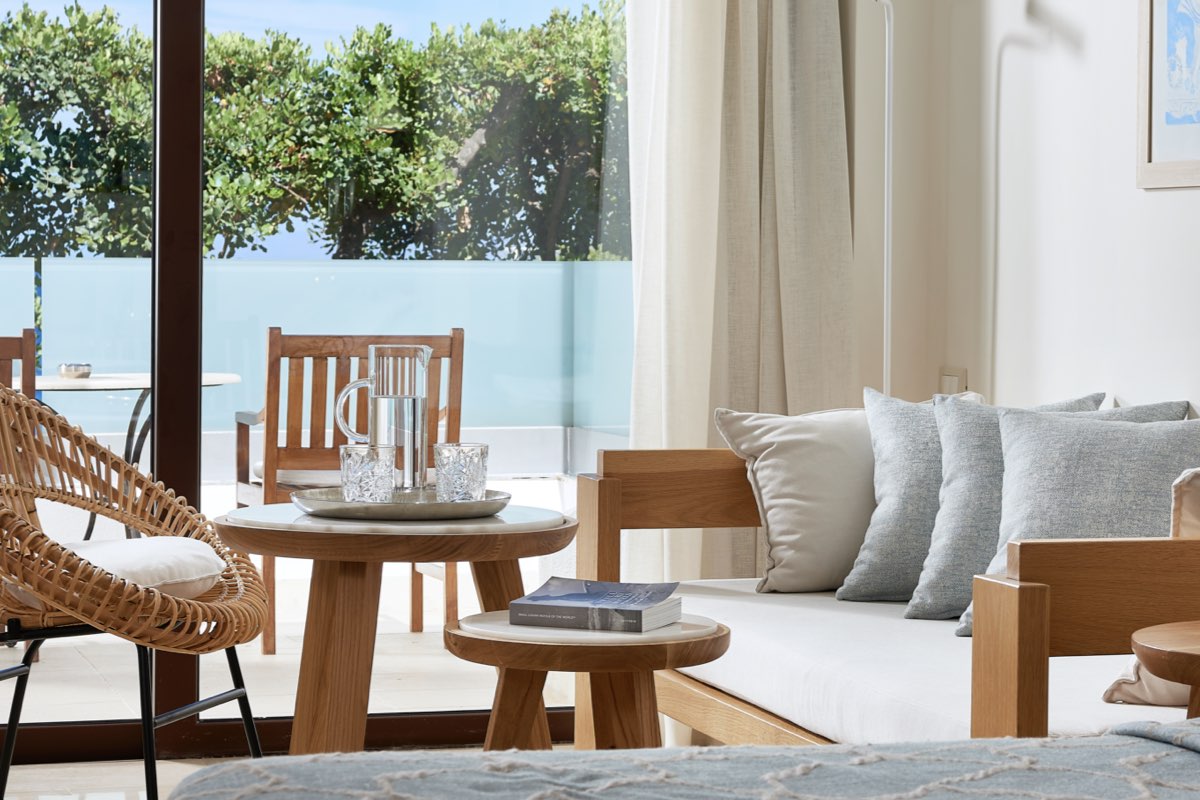 To start with, we rolled out of bed – literally, breakfast is about 20 steps away – and gorged ourselves on the breakfast buffet. In a beautiful setting overlooking the resort pool and beach, we had the obvious local choices – Greek yoghurt and fruit, alongside plenty of sweet cakes and treats – and then the less obvious – avocado toast and poached eggs, because who can resist that winning combination wherever in the world you may find it.
The vibe
The resort feels quiet but is actually full. It's not yet school holidays and the crowd is mature, at a point in their lives where they can access such luxury. Design is simple and traditional – think whitewashed stone walls – and the whole place is charming, with lovely planting.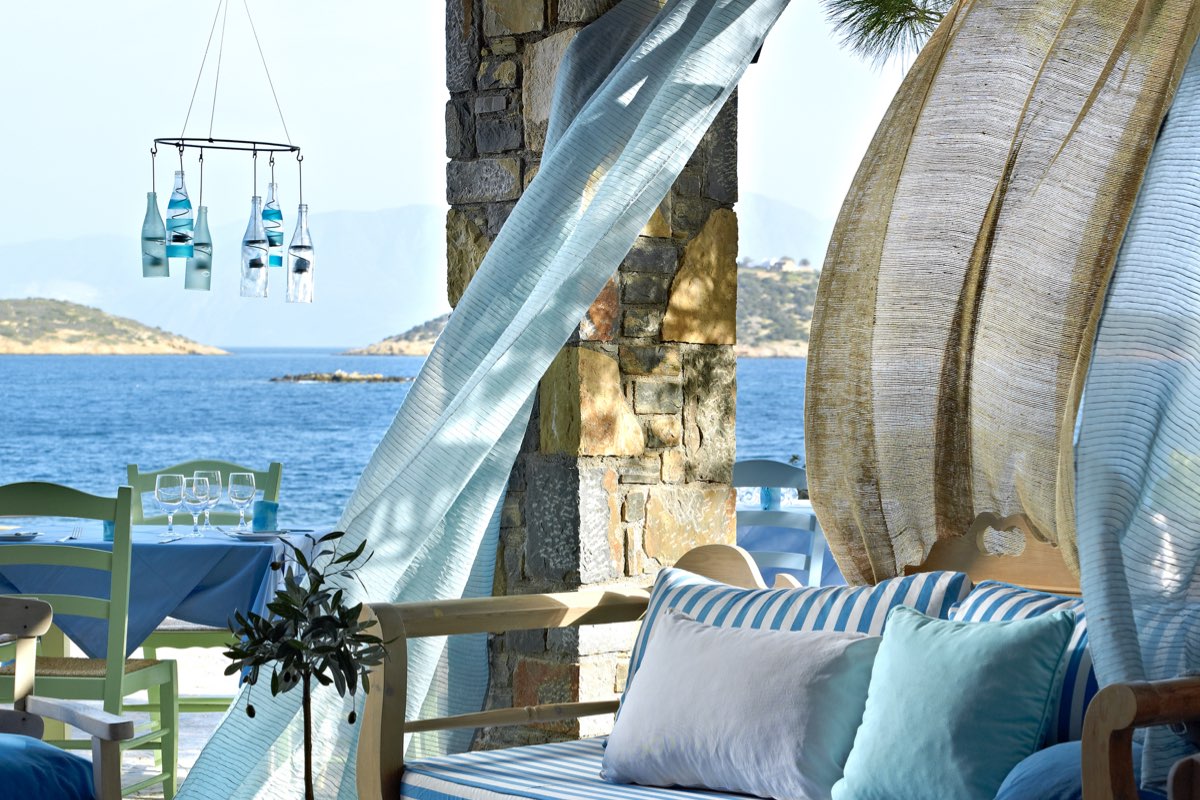 The food
The food is a real draw. There are several restaurants on site, all with different atmospheres. They provide everything from sea views to cocktails and piano music. Lunch is served at Blue Bay restaurant with a stunning view and fare focuses on authentic Greek dishes – do try the moussaka, vine leaves and Greek salads. We did so daily. Don't miss Greek night, which offers dancing – be warned, there is audience participation – and an obscene amount of mezze.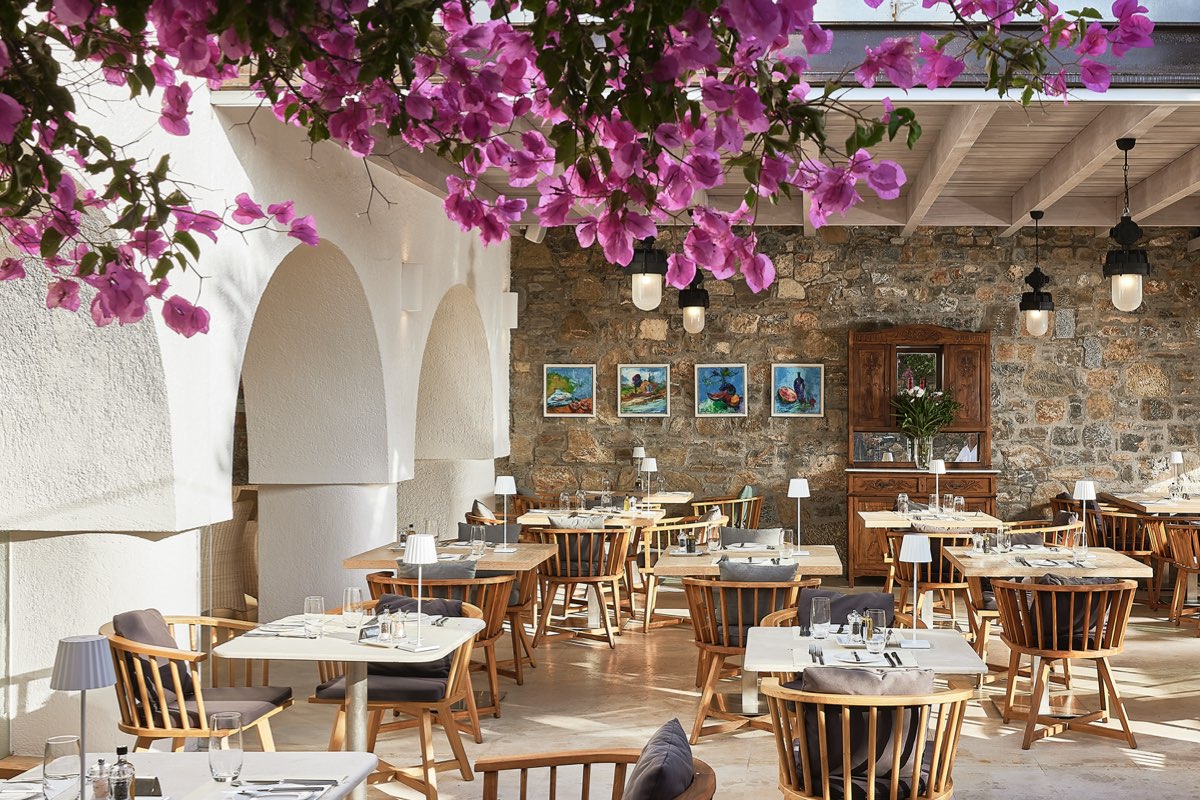 Activities
If you want to work off some of the pita and dips, you could try yoga, which is available on site alongside cooking classes and hikes. Perhaps the most indulgent way to while away an afternoon is at the large Poseidon spa. The signature massage includes a facial and lasts for a blissful 60 minutes using Elemis products. You could also try the steam, Turkish bath and indoor pool, if you have time.
All in all, Greece in the summer has to be one of the best places in the world to be. St Nicholas Bay in Crete is a great place to start.
Rates vary within season and occupancy. Guests are able to experience the resort starting from around from £220 per night. For more details, visit St Nicholas Bay resort hotel website.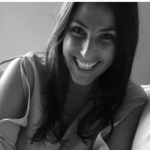 Charlotte is a London girl through and through. She sweats through spin and puffs through Pilates to justify trying the latest restaurants and devouring copious amounts of sweet potato fries, burrata and bread – preferably on holiday. Her favourite destinations include Italy, the Maldives and anywhere where the sun's shining and there's a strong breakfast buffet. She's obsessed with walking, visiting farmers' markets and reading. She's also learning to cook. Wish her (and her husband) luck.