Whether it's that annual catch up with friends, dinner with family, lunch with the boss or your work Christmas party, here's our guide to London's best Christmas menus from the traditional to vegan and Insta-worthy. Mulled wine slushy anyone?
PASTAIO
For the pasta lovers…
An informal, lively setting with communal tables for inventive Italian pastas and playful cocktails. Favourites include tagliatelle with wild mushrooms, garlic, parmesan & olive oil, and black & white spaghetti with crab, chilli and rocket. For something extra Christmassy, try the brussels sprouts and chestnut potato gnocchi with fontina cheese and crispy sage washed down with a mulled wine slushy! (Available until December 30th for £10). All pasta is homemade to perfection on site with dairy-free and gluten-free options available. The pasta dishes are bursting with flavour and perfectly sized, meaning there will definitely be enough room leftover for a scoop of Straciatella – it is Christmas after all! Tip: Stroll through Carnaby Street to gaze on the magnificent Bohemian Rhapsody themed light installation and indulge in a spot of Christmas shopping.

PHO HO HO
For the vegans…
Dining out with friends or colleagues at Christmas can be tricky for vegans. Even trickier for the poor person who has to plan the meal and pick the restaurant to fit everyone's needs. And this year the number of people who follow a vegan diet has hit 3 million, up from 500k in 2016 (according to the Vegan Society) – making the UK one of the fastest growing global markets for vegan products. But 'vegan Christmas' no longer has to be a struggle thanks to the Vegan Christmas menu at PHO. Aptly named PHO HO HO the menu includes rice cracker nibbles, starters like lotus stem salad, crispy spring rolls and fresh summer rolls, mains of pho noodle soup, fragrant curry and wok-fried noodles, loads of Asian greens to share and a decadent fried banana fritter with fresh fruit sorbet for dessert. Even their prosecco is vegan! Available at the following London locations; Balham, Battersea Ealing, Kingston, St Paul's and Wimbledon. Tip: Head to St Paul's One New Change and squeeze in some Christmas shopping before dinner.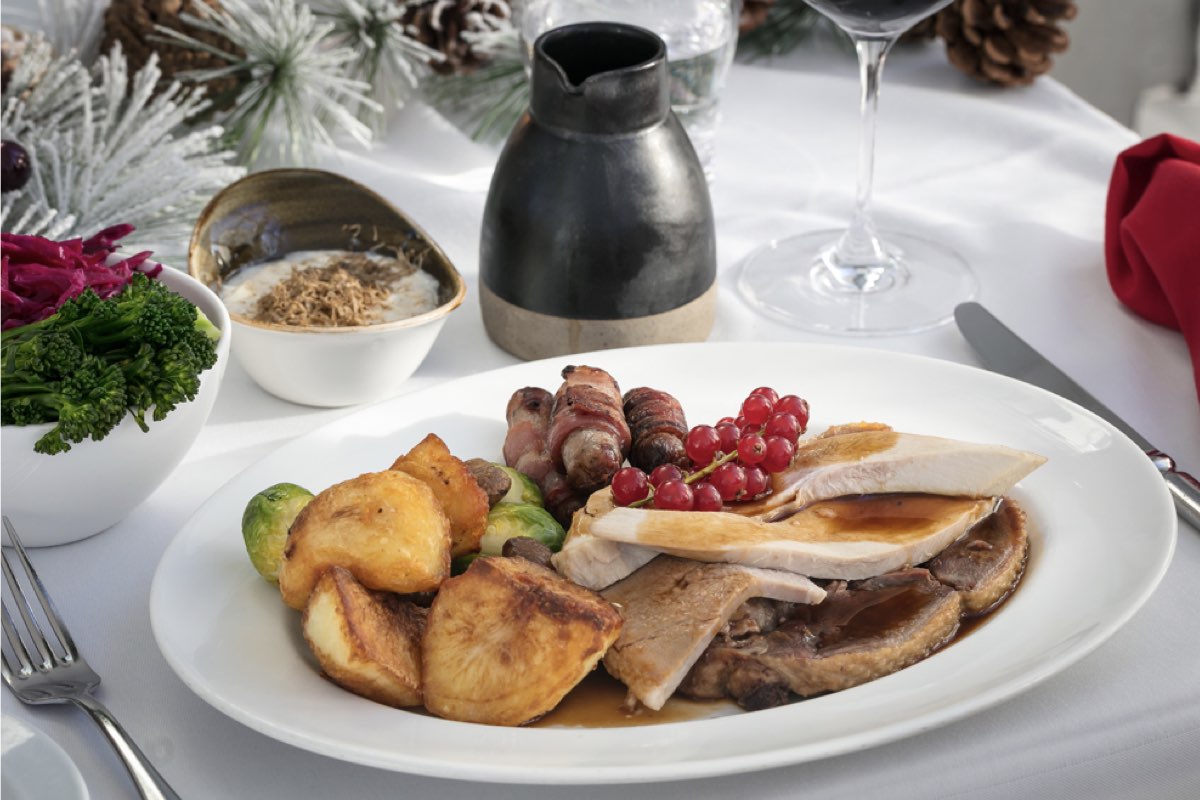 FULL AND PROPER ROAST BEEF
For the traditionalists 
ROAST in Borough Market is serving up a lip-smackingly good Christmas menu comprised of 48-Day dry aged roast beef, Yorkshire puddings, rosemary roasties and horseradish cream. Sides include things like vanilla crushed parsnips, tenderstem broccoli with toasted almonds and frilled field mushrooms with garlic parsley butter. If you happen to be dining out with a vegan, rest assured, they can opt for pumpkin and sage tortellini with pickled pumpkin and toasted seeds. Followed by the ultimate beetroot veggie burger with avocado, carrot chutney and pickled walnut mayonnaise. The tree will be up, the lights on and wine mulling from the 26th November. Tip: Have a wander round Borough Market to get in the festive spirit.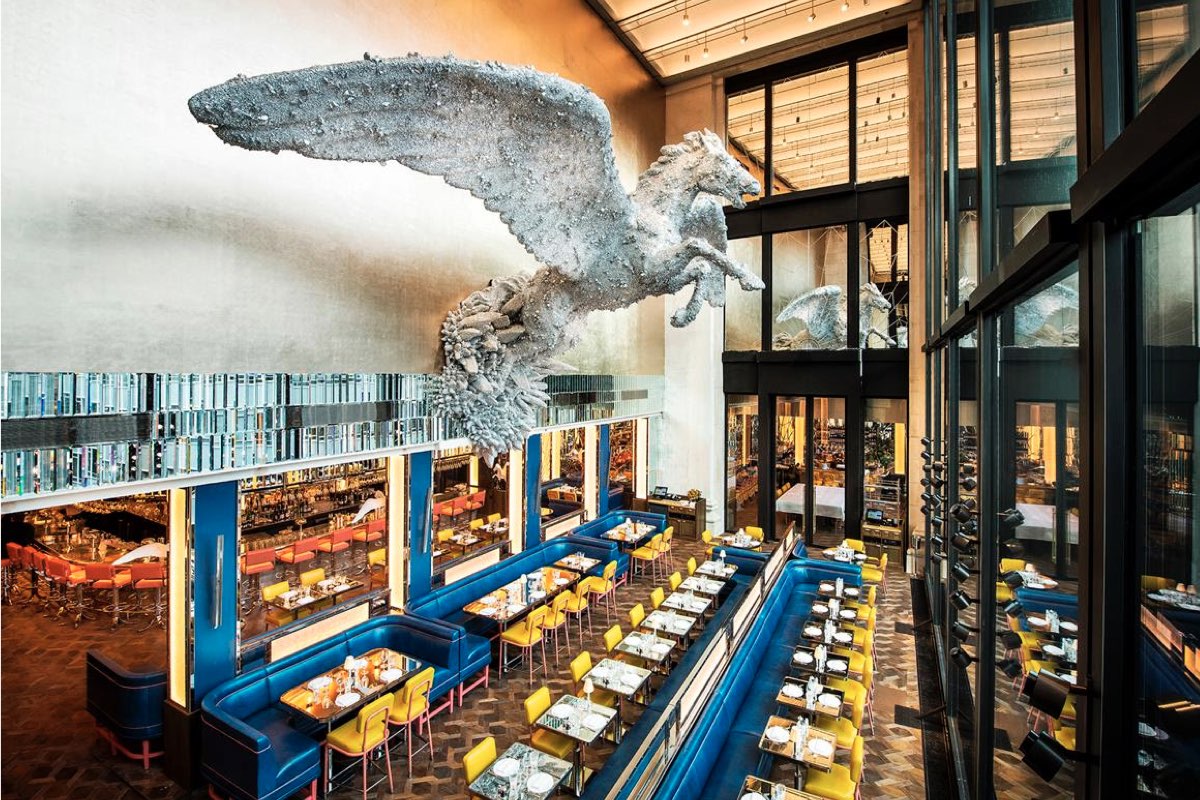 BRASSERIE OF LIGHT AT SELFRIDGES
For the Instagrammers
Fancy arranging your Christmas meet-up underneath a 24ft crystal-encrusted statue of Pegasus, with a 30ft wingspan, galloping mid-air? Featuring London's largest-scale artwork by Damien Hirst, this contemporary, artistic and elegant brasserie offers all-day dining in a chic Art-Deco setting. The menu is a treasure trove of British and internationally-inspired dishes, from brunch classics given a decadent twist to Instagram-worthy desserts, cocktails inspired by Selfridges' heritage and an extraordinary afternoon tea. Try the spaghettini with lobster, blistered datterini tomatoes, chilli and garlic washed down with a Venetian Spritz. Tip: You're in Selfridges after all… get some Christmas shopping done whilst you're at it.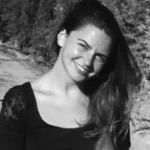 Hettie is the editor and co-founder of DOSE. A keen runner, she's also partial to a blast of high-intensity and hot yoga. A country girl at heart, she divides her time between London and the lush rolling hills of North Devon. When she's not jetting off on her next adventure, Hettie can be found in a candle-lit alcove with a laptop, a spaniel and a full bodied Malbec.