Soho is chockablock with restaurants – but the good news is, it's also chockablock with people, and the masses are willing to flock somewhere new for tasty food, strong cocktails and a buzzy vibe. The masses, it seems, will shortly be flocking to Old Compton Brasserie, which has just opened up on (you guessed it) Old Compton Street.
We walk in on a Tuesday night (generally bad) at 7pm (too early, bad) – and yet it is heaving. A large space with burgundy leather banquettes and marble topped tables, there's something old-school Soho about this place, possibly due to the exposed brick walls that are perfectly set off by bespoke artwork by Anna Laurini as well as pop art of Soho socialites (there's one of Kate Moss in there somewhere). That, along with a huge horseshoe-shaped bar, loud music and pendant lighting, set the tone.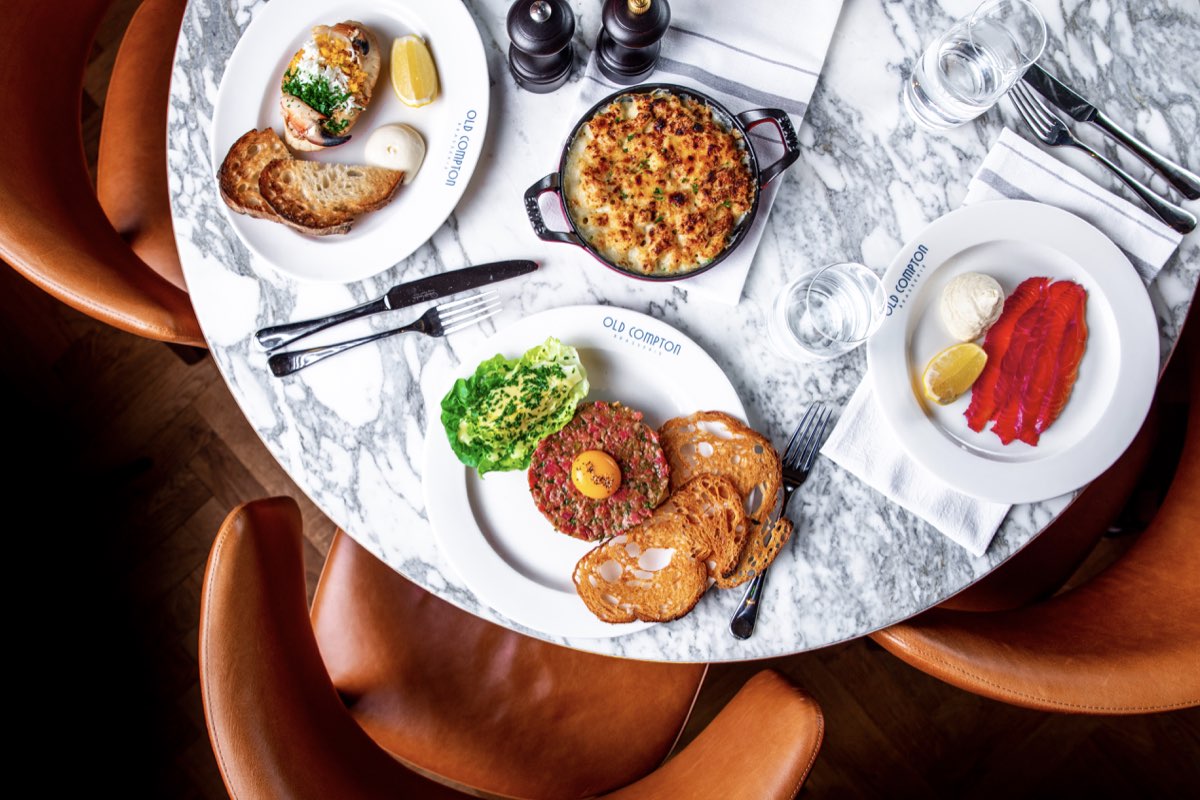 We settle in and turn to the menu – it's seasonal, so we're treated to autumnal fare. I'm pleased to find there's a large range of plant-based dishes, such as risotto and baked sweet potato, but enough of the classics, too, so this place will please everyone from your grandpa to your yoga teacher. We share vegetable crudités with beetroot hummus to start, beautifully served and a vast portion, alongside delicious Scotch eggs stuffed with kedgeree.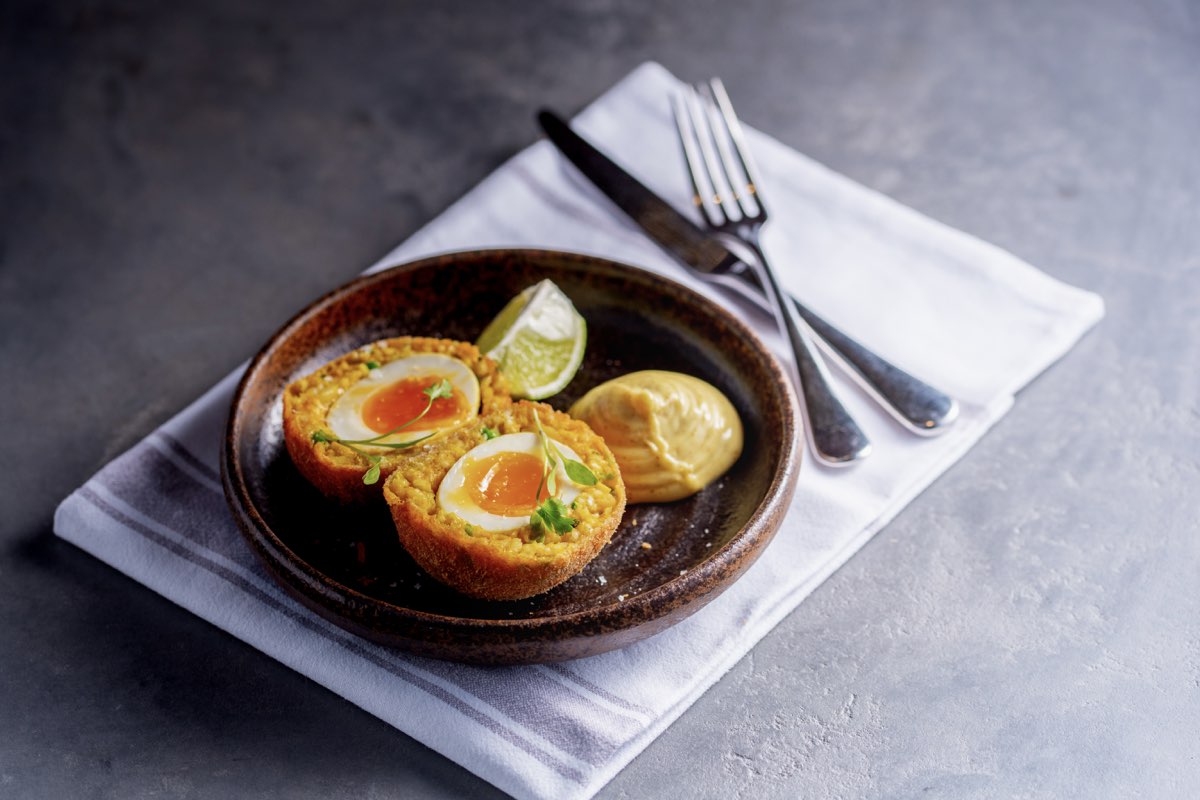 Vegans will rejoice in the vegan 'bacon and cheeseburger' while carnivores will be kept happy, as my brother is, with the very good onglet steak, which he requests served medium rare. It's hearty food done well, as my simply grilled piece of salmon on a bed of peas and broad beans can attest to. Do order the sides – the truffle mac'n'cheese is irritatingly more-ish. Staff are attentive, too, able to recommend menu items and quick to appear when wanted without hovering.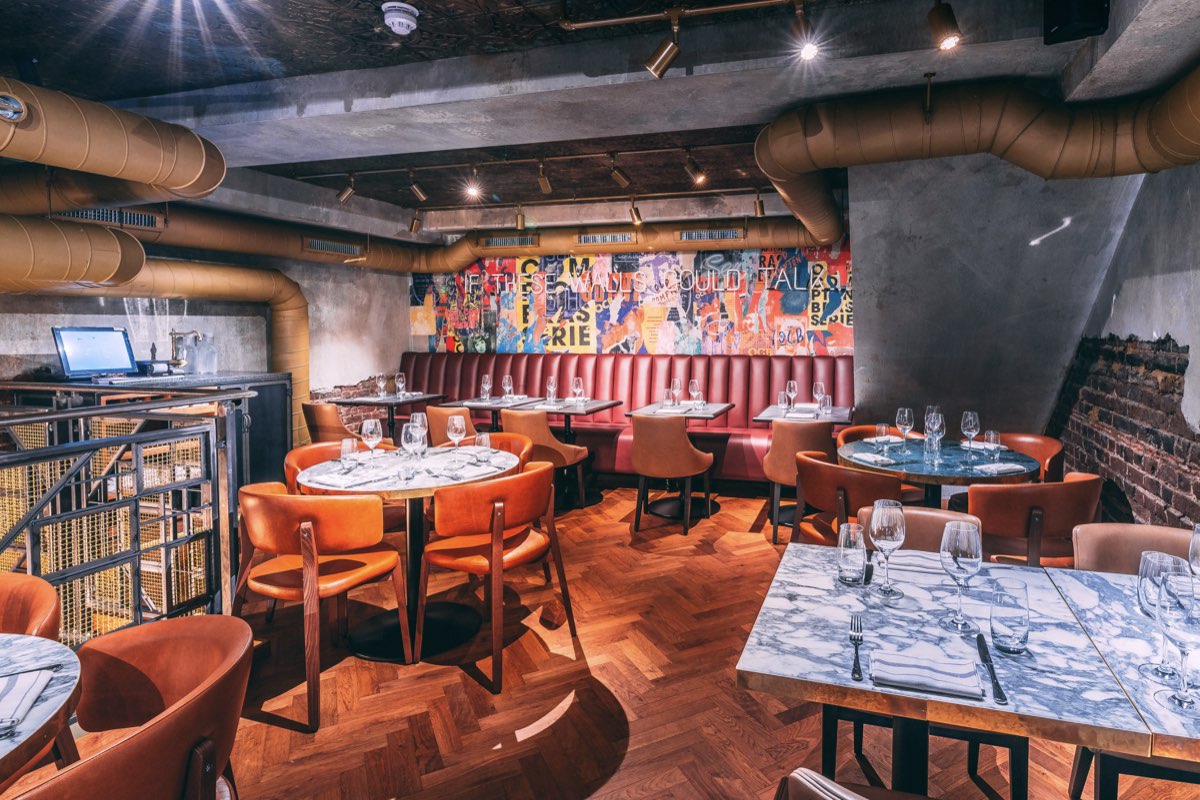 Cocktails have been created by famed mixologists The Talented Mr Fox and are as delicious and potent as they are creatively served, named for famed Soho individuals and presented accordingly. Case in point: 'The Paul Raymond,' (champagne, strawberry, white chocolate, and verjus, served in a faux fur jacket flute.)  And if that level of sweetness is for you, the dessert menu will be sure to tempt you – strawberry trifle and rum baba are what I would have gone for, were I not stuffed.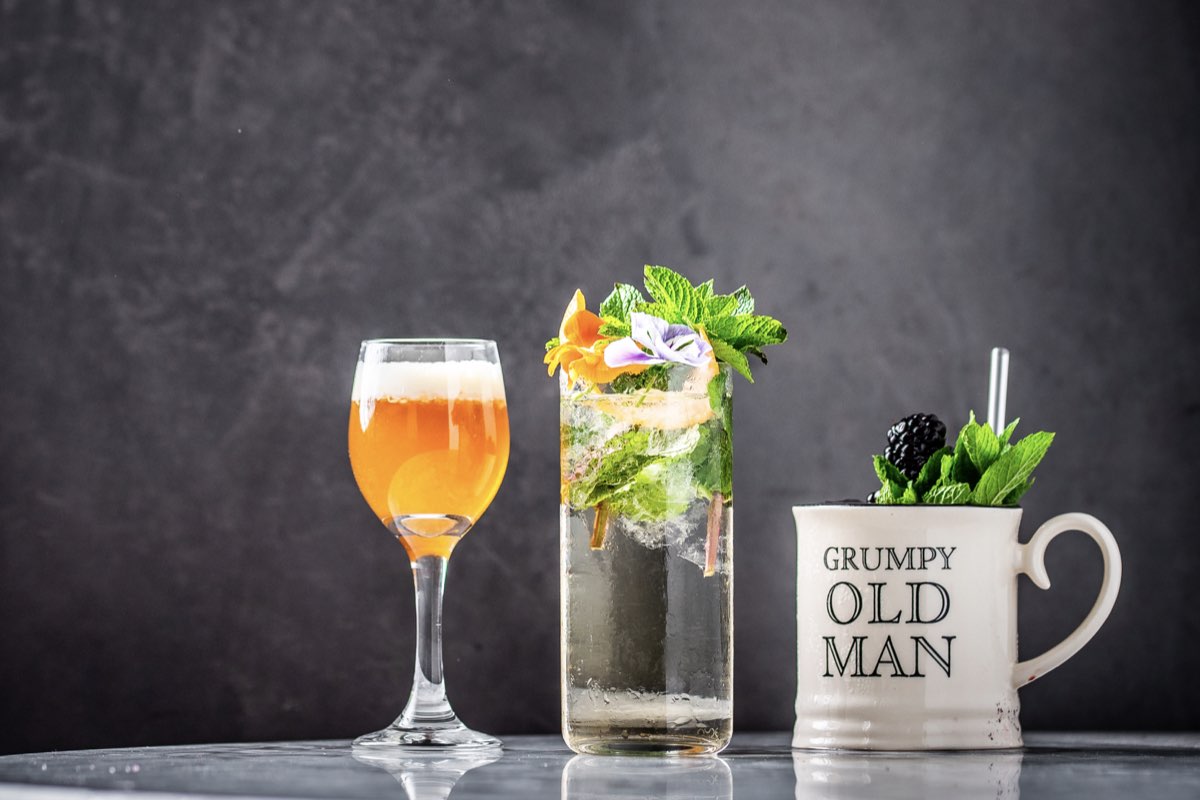 You could pop in to Old Compton Brasserie for a cocktail (or two) pre-theatre (it's right next to where Aladdin is currently showing) or really make a night of it – there are plenty of long, large tables of friends doing just that. Food trends may come and go, but this menu is solid and with something for everyone. What it does, it does well, and it is a pleasing nod to the fun that is to be had in Soho.
By Charlotte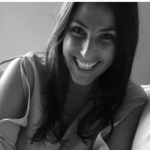 Charlotte is a London girl through and through. She sweats through spin and puffs through Pilates to justify trying the latest restaurants and devouring copious amounts of sweet potato fries, burrata and bread – preferably on holiday. Her favourite destinations include Italy, the Maldives and anywhere where the sun's shining and there's a strong breakfast buffet. She's obsessed with walking, visiting farmers' markets and reading. She's also learning to cook. Wish her (and her husband) luck.