It's not supposed to rain in the Maldives, right? The sun is meant to shine on the white sandy beaches, where days should be spent splashing around in the crystal clear ocean, culminating in some of the most stunning sunsets you'll ever see. But for Rosie's visit to Shangri-La's Villingili Resort & Spa, someone must have missed the memo. For two days straight, there was not a sign of the sun in sight…
Initially I wanted to throw a tantrum. This had been a bucket list dream of mine for long, and it was simply not meant to turn out like this.
And yet, as I made my way on a golf buggy across a bridge over the Indian ocean to my huge villa on stilts, it was impossible not to be filled with happiness.
Even in the rain, there was something so special about this place. The water was still inviting, the atmosphere was still serene, and I had two days to forget my troubles and just relax.
Things could be much worse, I suppose. It could be London in the pouring rain.
With that, I pulled myself together and embarked upon the first of many special experiences the resort had to offer – a ballet class with master-in-residence Karis Scarlette.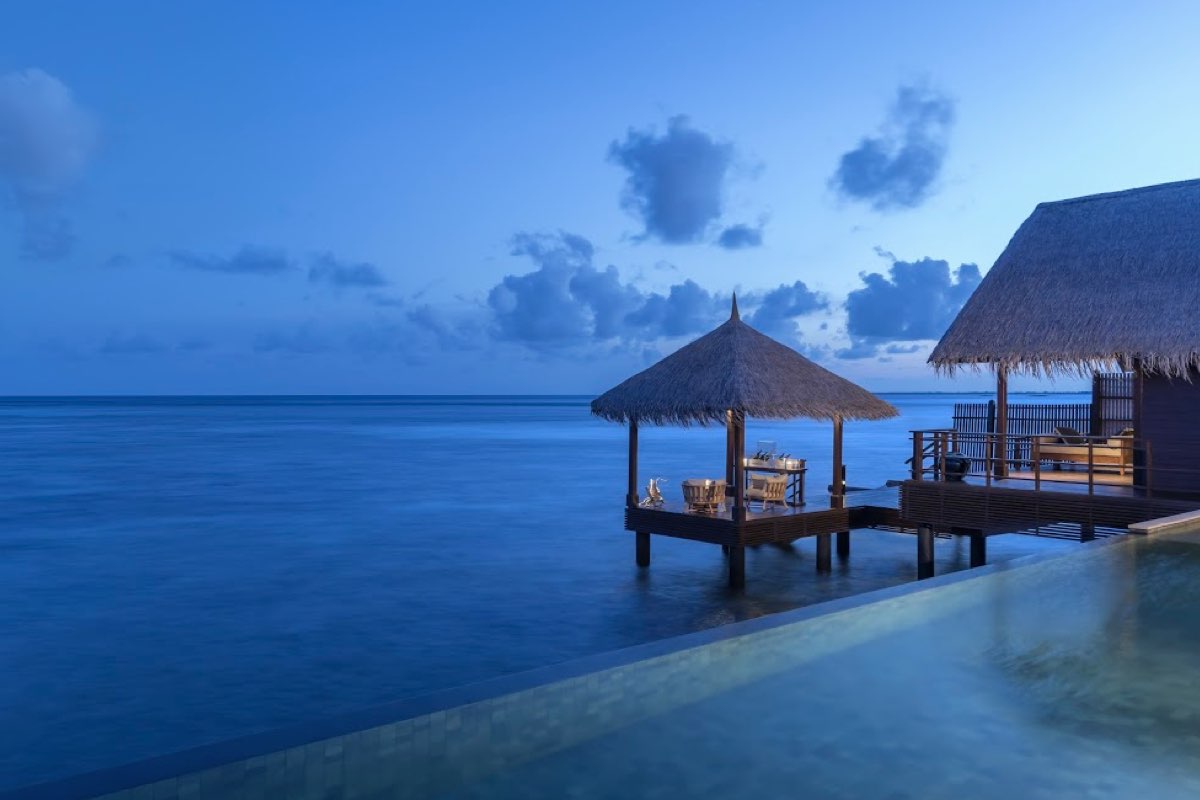 My only prior experience of ballet was a torturous barre lesson with a hard taskmaster of a teacher, which left me with lasting memories of feeling like a Heffalump and leaving with quivering legs.
But here, the distraction of the lapping waves of the Indian Ocean we overlooked while we did our tendus and pliés was enough to melt away all feelings of cramp in my buttocks, and even inspire some grace in my postures – expertly guided by Karis' technique of drawing upon imagery to facilitate their optimum execution.
The beauty of staying at a resort with a master-in-residence is that your experience goes far beyond that of the class. It was Karis' 30th birthday that day, yet she invited me to join her for breakfast and I was struck by how down-to-earth she was. Over crepes, pain aux chocolats and bowls overflowing with exotic fruits and bircher muesli (yes, the girl eats!), we gossiped away as if we were friends on holiday, and made plans to meet for sunset cocktails later that evening. She even offered to give me a stretching session to ease my muscles – for anyone looking to deepen their practice, the experience of having an expert constantly within reach is invaluable. And it's not just ballet either – the resort has a rotating programme of masters in residence for sports of all kinds.
As we tucked into our third round of mango brioche buns and pistachio pastries I suddenly noticed the time – I was late for my morning snorkelling expedition. Hopping on the bike provided by the resort to get around its 3km length, I pedalled as quickly as I could to the dive centre and boarded a boat to be taken to a less rainy spot to explore the beautiful coral reefs. One of the first things we spotted was a turtle – a memory I will never forget.
It might still have been raining above ground when we got back to the resort, but underwater it made no difference – so I threw my snorkel and fins back on and explored the house reef, this time swimming among baby sharks and a school of parrot fish.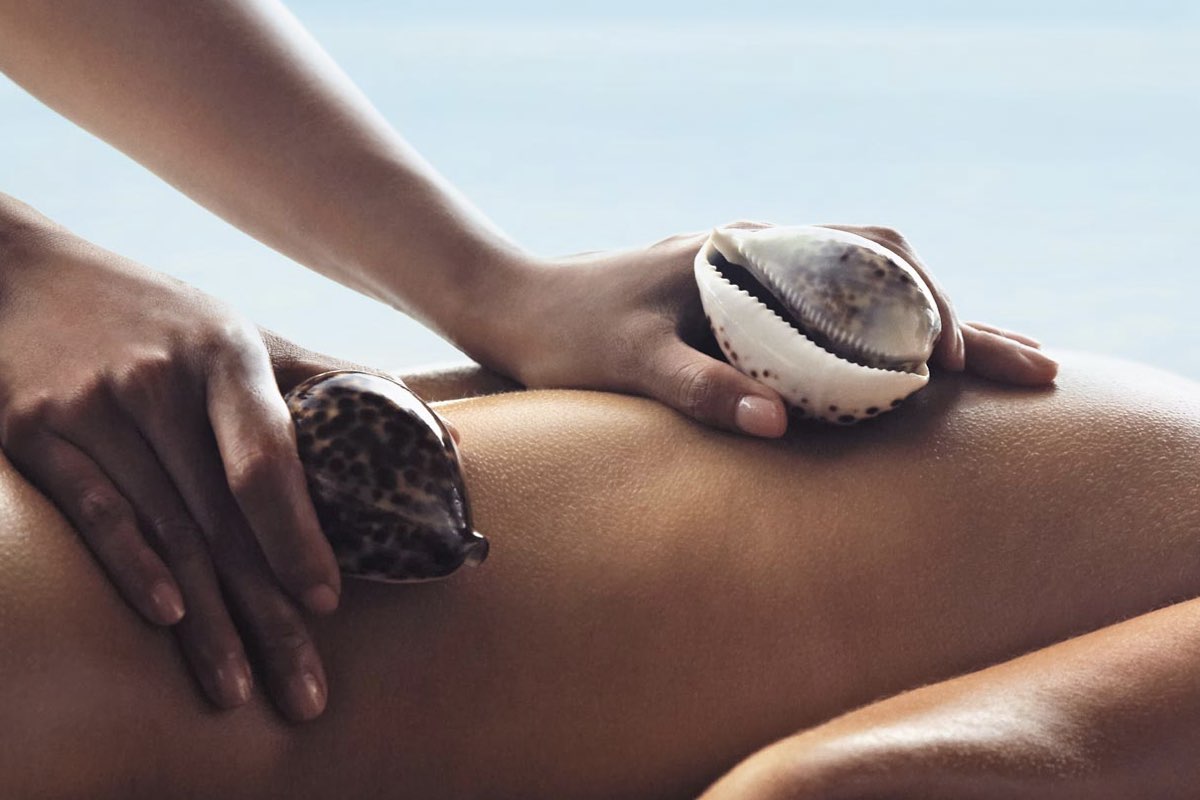 Back at my water villa, I dived in again from its deck, swimming all the way under and around it. Had it been sunny I might have lounged in the hammock, but instead I ran myself a bath back inside. I felt the most relaxed I had done in weeks.
Keen to prolong that blissed-out feeling, I headed to Chi, the spa, where I indulged in a body scrub and wrap, followed by a serene yoga class.
I floated back to my room to get ready for drinks, then was picked up by a buggy which dropped me off at M Lounge for a sublime strawberry margarita – the perfect accompaniment to the rosy sunset.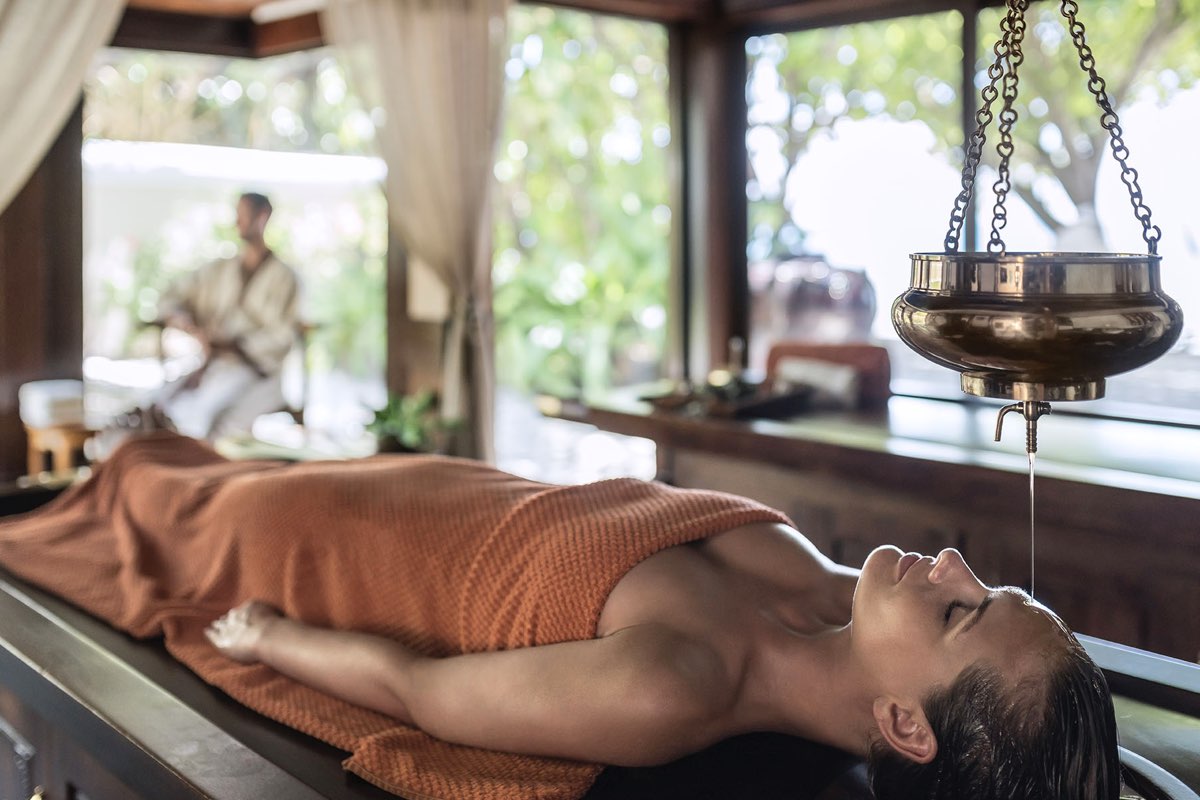 It was then time for dinner at fine-dining restaurant Fashala. I was met by chef Daniel Boller, who spoke with such passion and enthusiasm about his creations on the menu, including the chunkiest tuna steak I've ever eaten and a dessert that was a delicate flavour combination of melon, coconut sponge and honeycomb. This was preceded by the sommelier's divine creation of a gin, aperol and champagne cocktail, which has become my new drink of choice.
When you visit an island resort like Villingili, it becomes clear just how important impeccable service is – you can't just escape to a restaurant down the road if you find the waiter rude. Over the course of my stay I was struck by how exceptional the hospitality was, with every member of staff displaying genuine interest in your day, remembering key pieces of information, and even exchanging insider jokes.
The icing on the cake came as my buggy driver rushed in to collect me from the restaurant, grabbing hold of my arm and whisking me away to ensure I got to see something that really was the absolute highlight of my stay: a gigantic turtle nesting on the beach, about the size of the bathtub in my room. As he shone the torch in her direction, he whispered to me that times like these were why he loved his job so much – being able to share such magical moments with guests.
I left Villingili with a heavy heart – during my short stay I had made so many precious memories, and as the sun began to shine on my final morning, it seemed so unfair to have to leave the beautiful island behind just as it was beginning to show its magnificent true colours.
Yet I felt like so many of my experiences wouldn't have been possible had the sun shined during my entire visit – I doubt I'd have ventured much further than the sundeck of my villa. And I now have an excuse to come back and experience a different side of the Maldives, bathed in sunshine. Anyone care to join me?
Main image: Karis Scarlette