It turns out that there's much more to Wimbledon than just tennis and Pimm's. DOSE writer Rosie discovers 601 Queen's Road, a bar-restaurant that is set to elevate the southern suburb's culinary reputation above the cucumber sandwiches and strawberries and cream for which it's traditionally known, and establish it as a destination for dining as well as tennis.
Trying to keep up with the latest culinary trends in London can be exhausting. Every month there seems to be a new craze, from charcoal ice cream to Korean barbecue and everything in between. That's why I love Wimbledon: you can't go wrong with the sweet simplicity of strawberries and cream and a jug of Pimm's, year in, year out.
So when I heard that 601 Queen's Road, an upscale bar-restaurant in the area was shaking things up with a diverse menu of 'summer serves' that were far more ambitious than the trusty cucumber sandwich, I needed to check if they were worthy of replacing my long-standing tradition of watching the Centre Court action with a jug of Pimm's and lemonade and a bowl of strawberries and cream.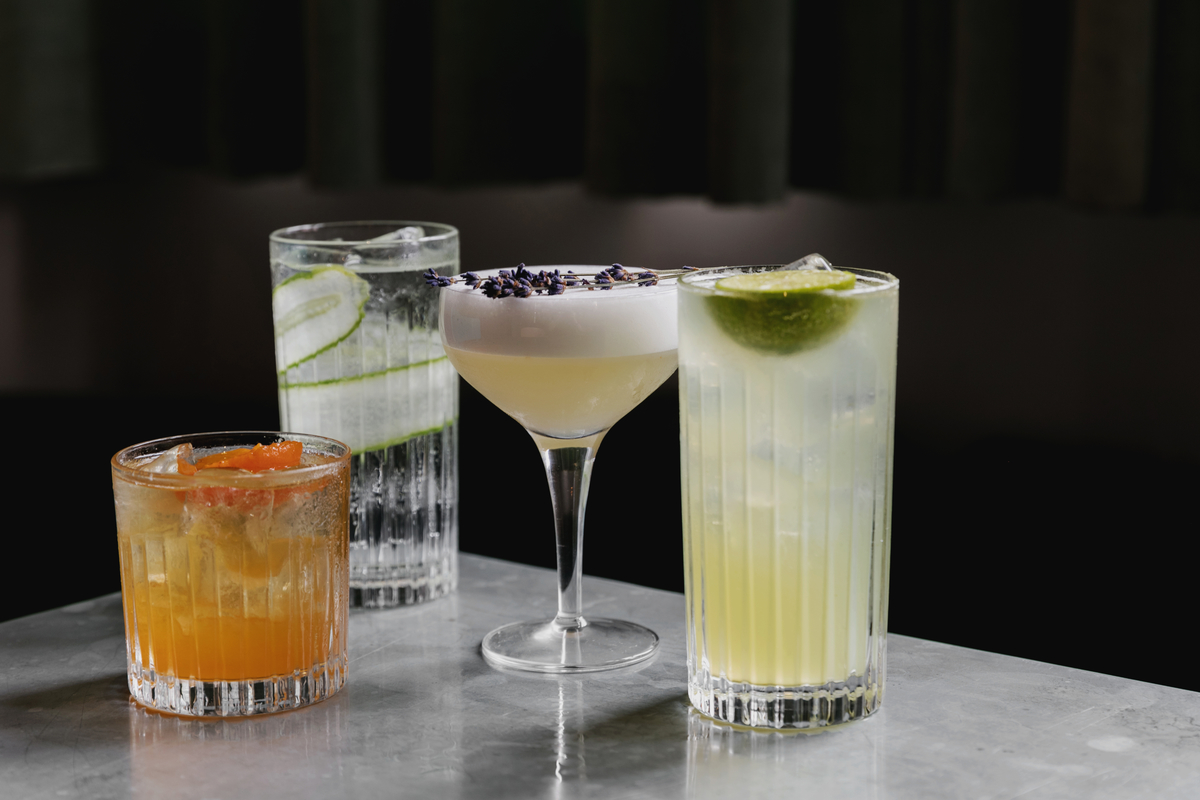 Photo: 601 Queen's Road
It was a tall order, but things started well: I decided to forgo the Pimm's on the cocktail list, choosing instead to follow my waitress's recommendation of a Watermelon Spritz. It turned out to be the perfect summer drink; like Pimm's, it was refreshing, fruity, and very drinkable. So far, so good.
Next to be put to the test were the nibbles. My kind of Wimbledon picnics involve flaky sausage rolls, carrot sticks and hummus, and of course finger sandwiches with fillings including cucumber, ham and coronation chicken. Elements of these British favourites are incorporated in 601's menu of bar snacks and appetisers, yet elevated to restaurant quality: think coronation potato fritters with curry mayo and pickled raisins, crispy polenta squid, and mini honey-glazed sausages.
Mains were equally crowd-pleasing: a house burger to compete with any British barbecue, grilled sea bass and chips with crème fraiche tartar, and rotisserie chickens with meat so tender that it falls apart.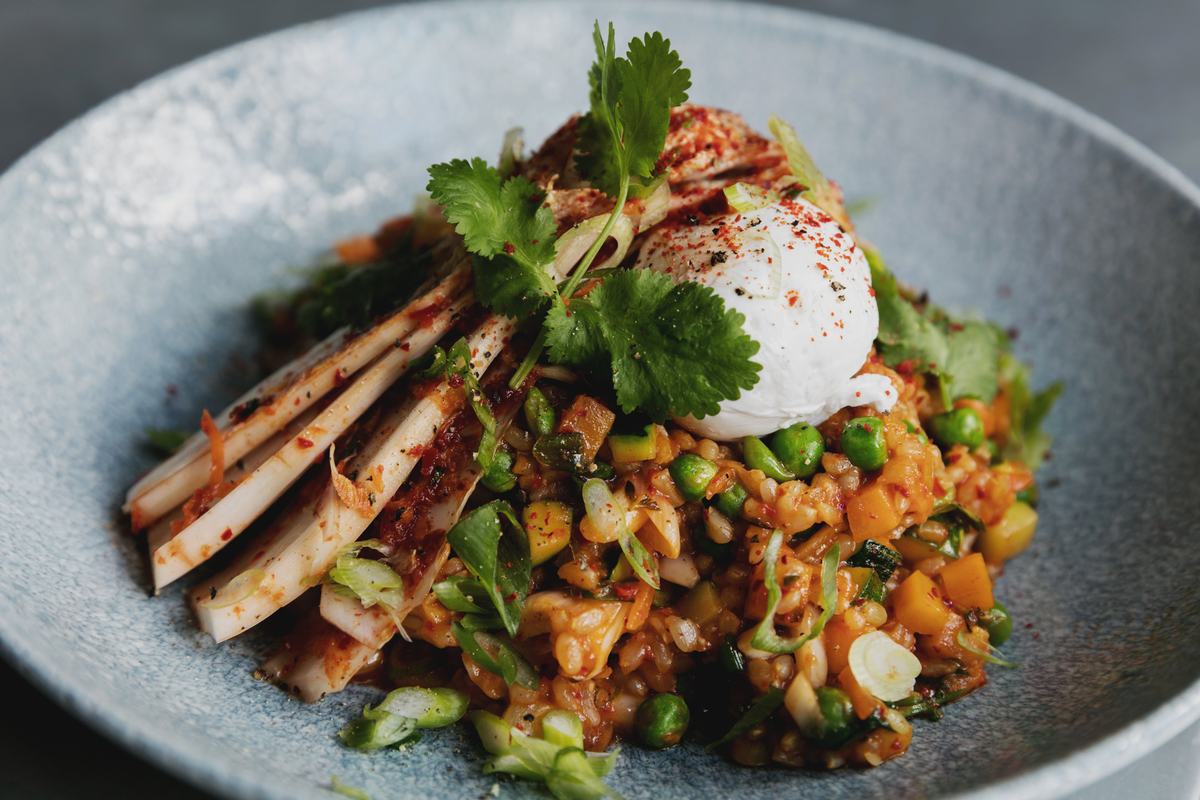 Photo: 601 Queen's Road
Veggies and vegans are equally well looked-after, with a salt-baked sweet potato curry, kimchi fried rice, or for the more health-conscious, a divine house salad that mixes warm quinoa with edamame, sweet potato, broccoli, roast beets, sesame wakame and a salty-sweet miso dressing.
And finally, the puddings: how would they fare in comparison to that British classic, strawberries and cream? The menu is heavily focused on fruit-based sweets, from a raspberry and peach pavlova, to a caramelised lemon pot, to rotisserie pineapple with chilli syrup, coconut sorbet and lime. There's even a coconut chia pudding with spiced peaches and coconut yoghurt for those looking for something less indulgent. But for me, summer puddings are all about lashings of cream and meringue with just a scattering of berries, and the pavlova did not disappoint: with its treacle meringue and lemon curd cream, it was the epitome of the great British summer pudding.
I had high expectations for 601 Queen's Road, and it did not disappoint. Having experienced their summer suppers, I'll be back to test out their take on that quintessentially British tradition of the Sunday roast. If their oh-so-tender rotisserie chicken is anything to go by, I'm in for a treat.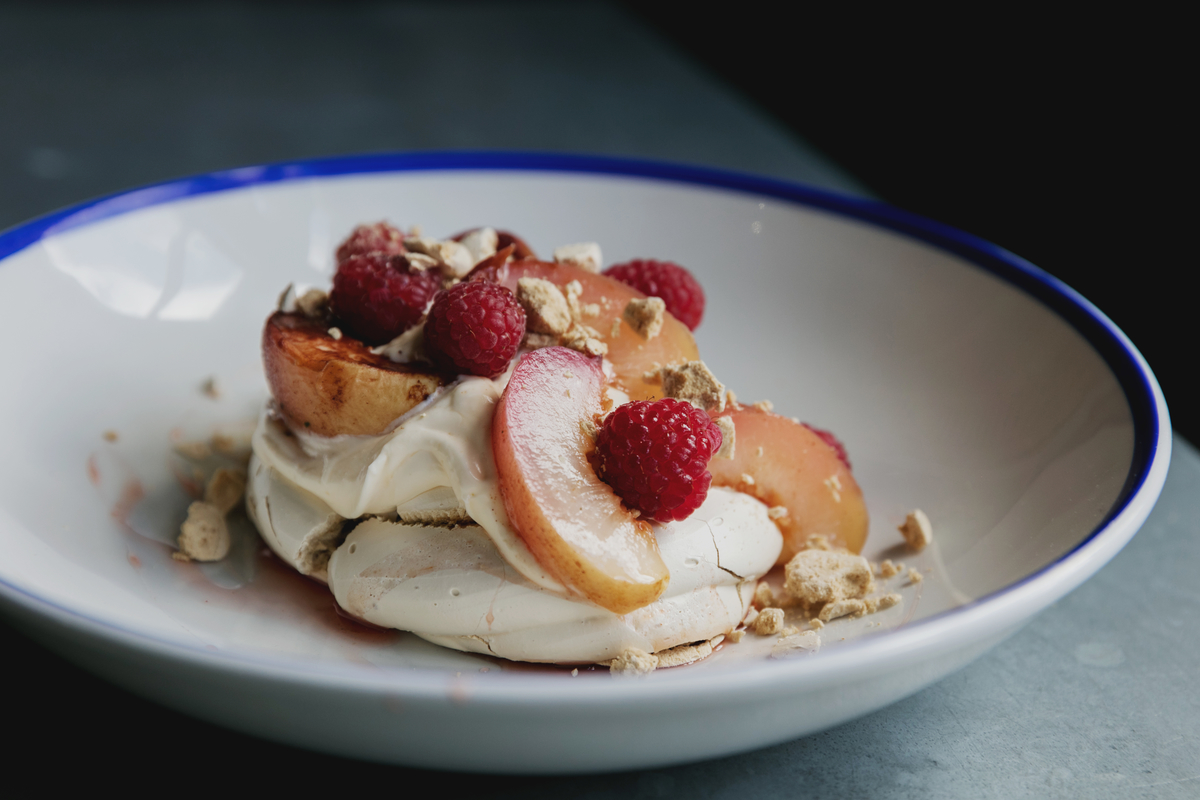 Photo: 601 Queen's Road