This popular London restaurant has just opened its second site in Covent Garden. Charlotte sees if it's worth the hype.
I had high expectations for SUSHISAMBA, having been to (and, of course, Instagrammed) its beautiful location in the city, complete with a tree sculpture and some of the best views and hand rolls in town.
Now it's opened up a site in Covent Garden and I was intrigued as to what its USP would be, without the glamour of being located on the 38th and 39th floor of 110 Bishopsgate. It takes little persuasion to convince my brother, who adores sushi and conveniently works around the corner, to join me for dinner.
Upon entering, we realise it is heaving, with lots of buzz and barely a table to spare.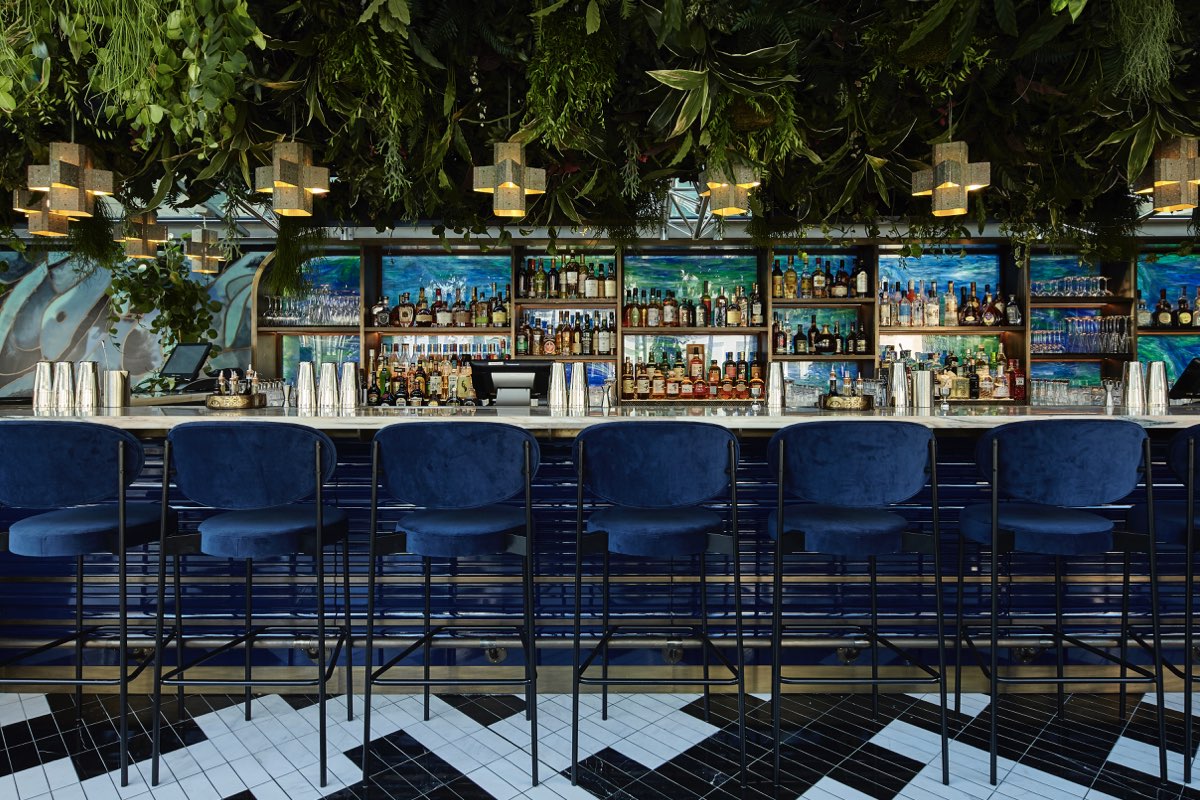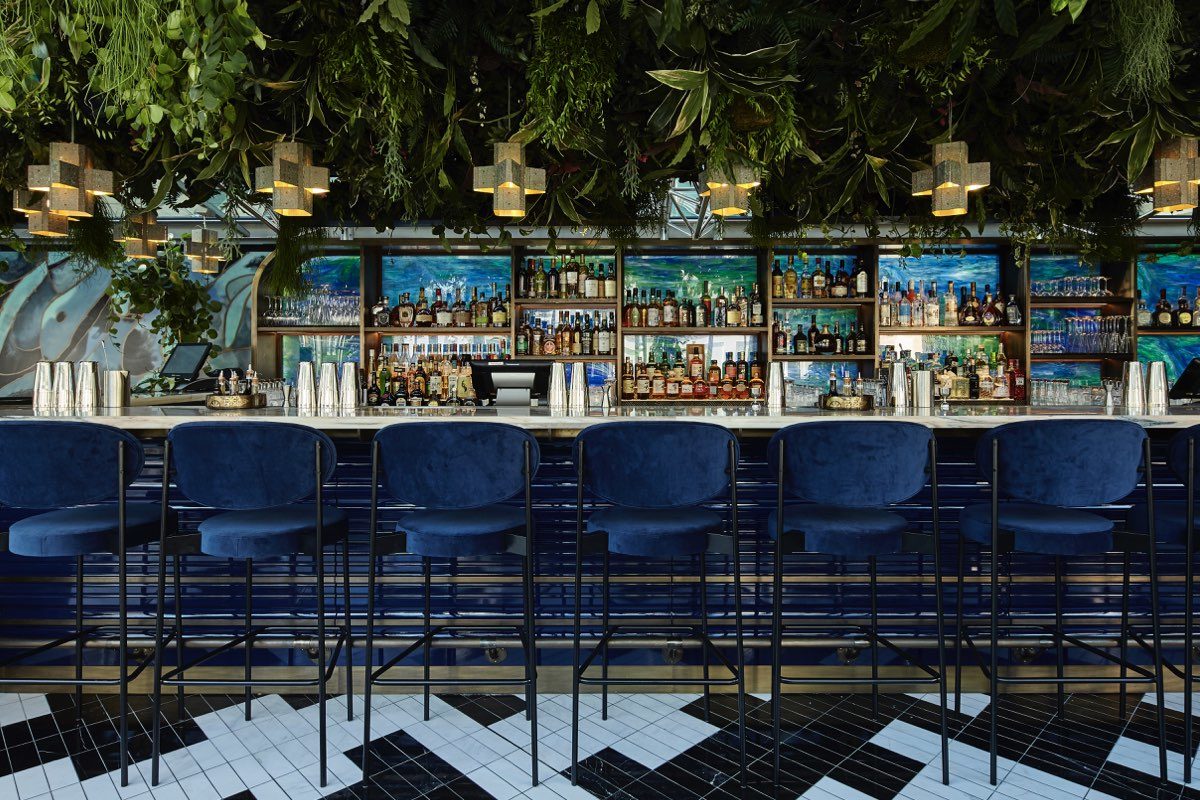 Located right at the heart of Covent Garden, above the Grade II-listed Market Building and encased in a glass roof, SUSHISAMBA is seriously beautiful. Indoor greenery is taken to new levels with an entire ceiling of hanging plants and we love the black and white checkerboard floor and sumptuous high blue velvet chairs at the bar.
While you may think SUSHISAMBA is Japanese, it is actually a fusion of Peruvian, Brazilian and Japanese cuisines. This blend came about in the early 20th century, when many Japanese emigrants moved to South America, looking for fertile soil on which to grow coffee beans. They bought with them their own cooking techniques and flavours, blending these Japanese traditions with those in the likes of São Paulo and Lima.
This is good news for us, as SUSHISAMBA's menu is incredibly enticing, offering fresh ceviche and crunchy plantain chips alongside sashimi, a host of robata offerings and much more. It's ambitious, but it delivers.
We start with yellowtail taquitos and salmon ceviche, served in a zingy sauce. Then lamb chop cooked on the robata, which is perfect – beautifully marbled with fat, succulent and served medium. The black cod is everything black cod should be, updated with a side of polenta. Everything is perfectly presented and explained to us as it lands on our table. We ooh and ah at artful dots of wasabi mayo and – in one sushi roll – a sweet pipette of soy sauce.
The sushi is a showstopper. If you like rolls, the Neo Tokyo spicy tuna is our favourite, but the kobe beef sashimi and tuna belly sashimi are dinner highlights for us: both melt in your mouth.
As for cocktails – these have helpful labels like 'light, fresh' and 'rich, bitter', so those who know their preferences will fare well. Do try the Lychee Cooler if you're a fan of 'creamy, fruity' – served long, it contains vodka, elderflower, lychee juice and coconut milk.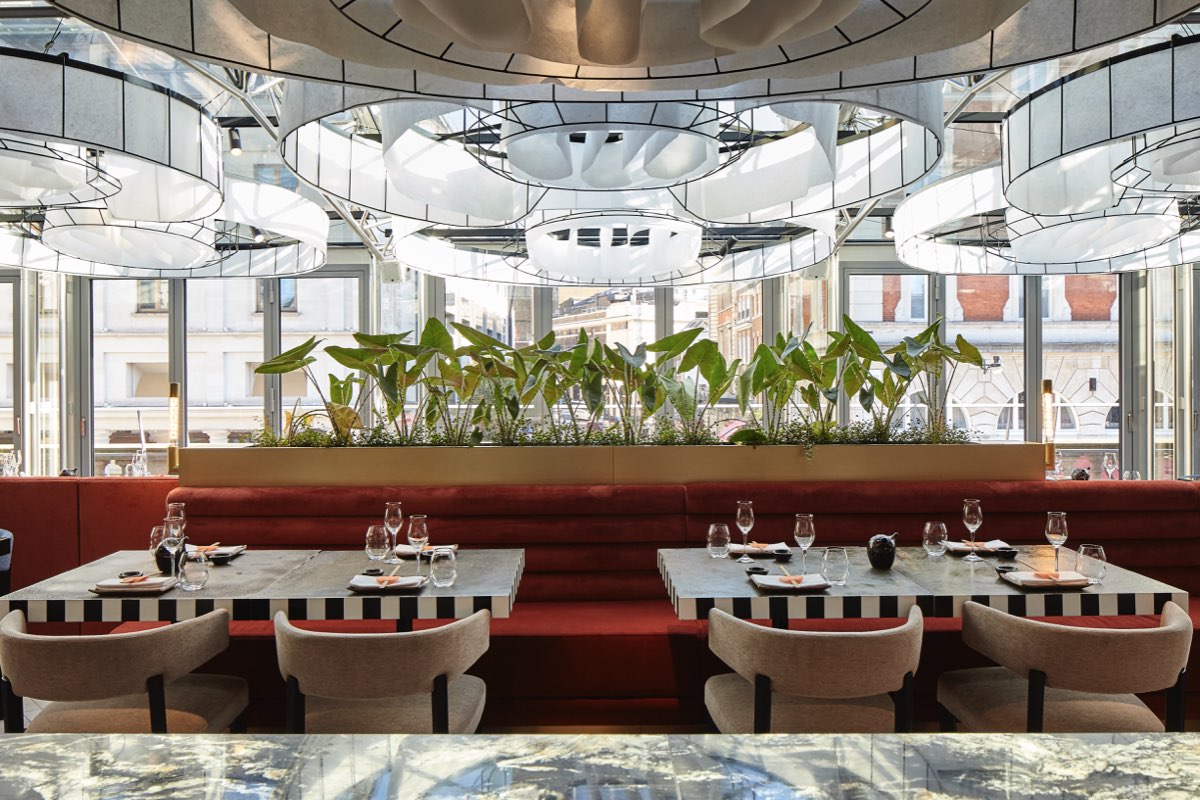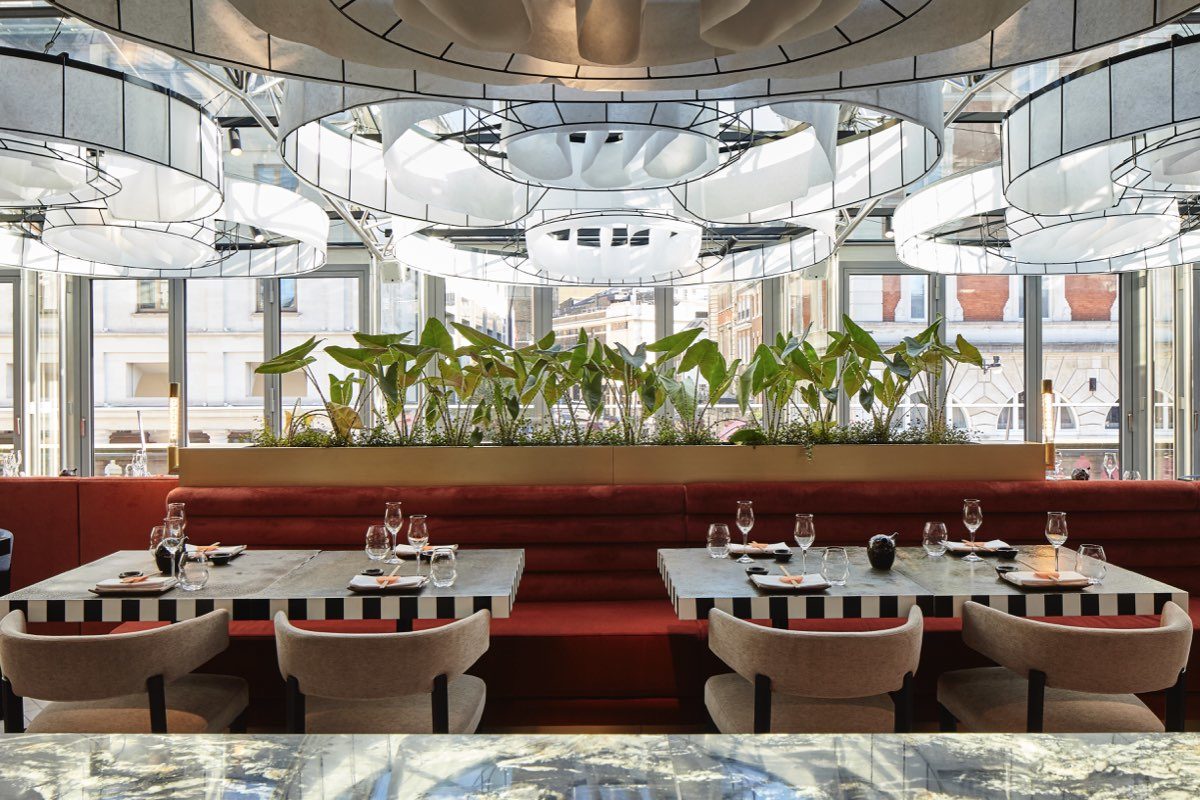 So often, I find desserts at Japanese restaurants are a sorry afterthought, offering little other than the customary green tea ice cream. Here, though, the options are imaginative and served unusually. We order 'Welcome To The Rainforest', which looks like a garden and is almost too pretty to believe it's edible. It has what tastes like crumbled chocolate biscuit serving as 'soil', a vanilla, pistachio and macadamia nut ice cream and sugar cane carved into greenery.
Whether you're after a night in Tokyo or dinner in the South American rainforest, the new SUSHISAMBA has it all, and more.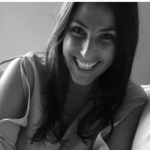 Charlotte is a London girl through and through. She sweats through spin and puffs through Pilates to justify trying the latest restaurants and devouring copious amounts of sweet potato fries, burrata and bread – preferably on holiday. Her favourite destinations include Italy, the Maldives and anywhere where the sun's shining and there's a strong breakfast buffet. She's obsessed with walking, visiting farmers' markets and reading. She's also learning to cook. Wish her (and her husband) luck.