First we swapped our pain au chocolates for super scrambled eggs tomato and spinach, now our creamy, calorie laden frappuccinos for Matcha Tea Lattes. One of three new Teavana™Tea Lattes brewing at Starbucks this spring.
Whether it's to refuel in the morning, recharge in the afternoon, or to reward yourself with a tea time treat, they can also be personalised by choosing dairy alternatives…
Rooibos Tea Latte
Sourced from South Africa, the Rooibos blend is a naturally caffeine-free herbal tea, featuring a vanilla, honey-like aroma, with hints of caramel and malt for a slight sweetness. This Tea Latte is served pure, containing zero added sugar – but can be enjoyed sweetened by adding syrup.
Matcha Tea Latte
Made from three blends of matcha from Japan, China and Korea, the Matcha Latte offers subtle floral notes and a rich natural taste, with a sweet lingering finish. Using pure matcha blend – also offered over ice – this drink is great with almond as a dairy alternative, containing zero added sugar and a 100% calorie reduction*.
Red Apple Rooibos Tea Latte (Limited Time Only)
The Red Apple Rooibos Tea Latte is available for limited-time only, and is also caffeine-free. A combination of Red Apple syrup and a delicate Apple Blossom dust complements this blend, creating a slightly sweeter and fruity version of the Rooibos Tea Latte. The seasonal apple flavour is enhanced by freeze-dried apples, sprinkled on top of the latte as 'Red Apple dust'– creating the perfect drink for a spring-time Instagram photo.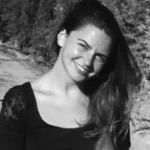 Hettie is the editor and co-founder of DOSE. A keen runner, she's also partial to a blast of high-intensity and hot yoga. A country girl at heart, she divides her time between London and the lush rolling hills of North Devon. When she's not jetting off on her next adventure, Hettie can be found in a candle-lit alcove with a laptop, a spaniel and a full bodied Malbec.