While Ibiza may be well known for its party-hard reputation, the home of hedonism is polishing its halo. The White Island has become a haven for healthy hedonists who are in search of balance. Home to DJ's, shamans and yogis alike, it's a cocktail of wellness and debauchery. We've rounded up a medley of events for whatever your mood, whether that be a night of sins at Ushuaia, or, a 7am Barry's session that leaves you feeling like a saint. Read on for a rundown of the best Ibiza hotels for healthy hedonists…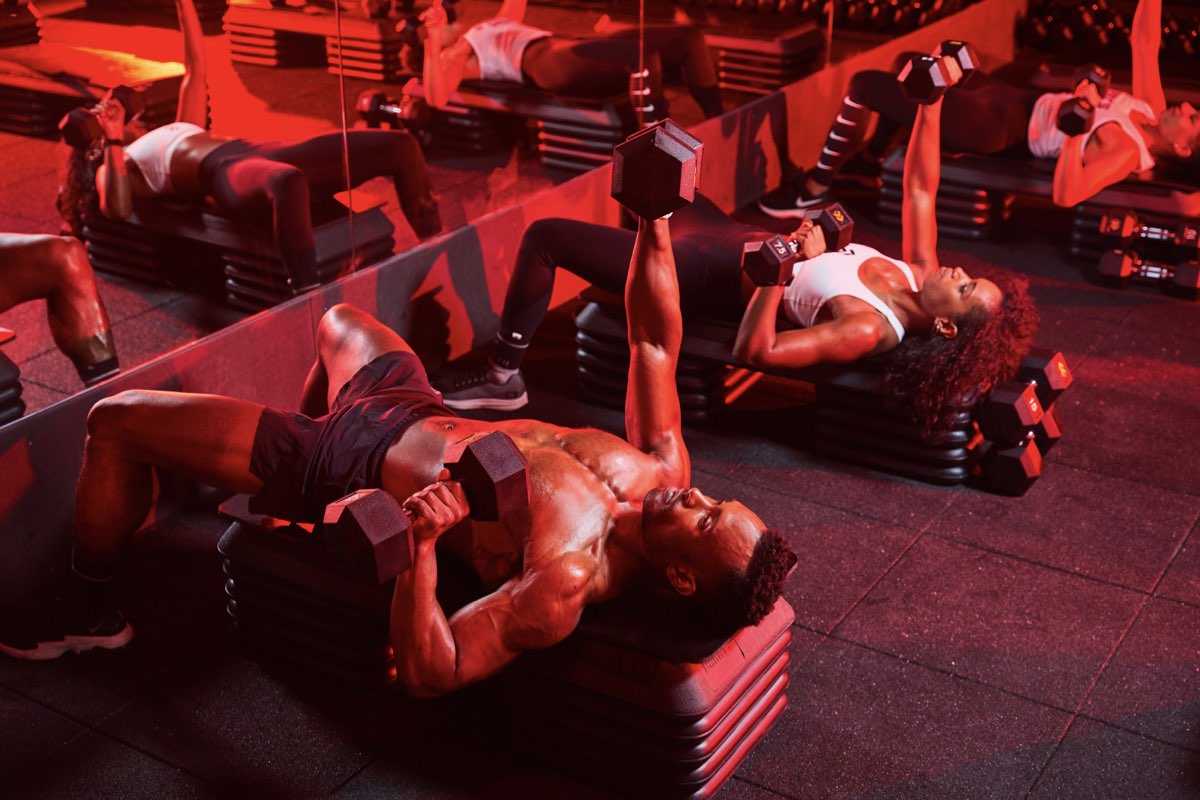 Sweat it out at Barry's Bootcamp Ibiza
This summer, Barry's Bootcamp, the original strength and cardio interval training workout, is heading to Ibiza, bringing the world's best workout to Destino Pacha Resort for a 6-week residency launching on 23rd July. Led by its world class UK instructors, there will be daily classes, from HIIT to strength training. Guests will receive exclusive perks including a special room rate at the resort and complimentary access to the hotel's Day Club, alongside invitations to a myriad of events and parties to celebrate this exciting partnership. For those looking to swap poolside cocktails for shakes, award-winning lifestyle brand Hermosa, the protein powder of choice for Barry's UK since 2014, will also be residing at Destino Pacha with a pop-up Fuel Bar to aid recovery post workout.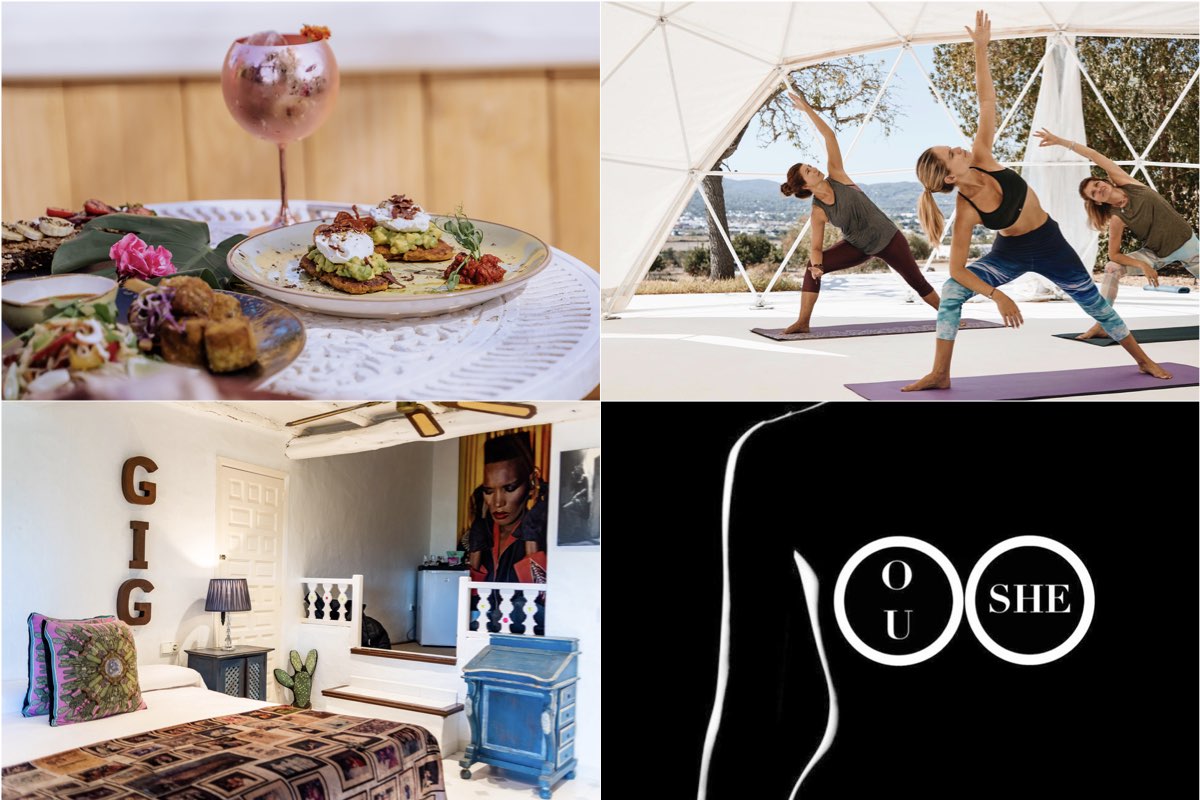 Health and Hedonism at Pikes
Host of Freddy Mercury's lavish 41st birthday party and location of the iconic music video of Club Tropicana, Pikes is an iconic Ibizan institution, steeped in rock'n'roll history. Taking centre stage this year is the Pikes Presents series, which will see Metalheadz head-honcho Goldie lead proceedings in June, followed by Fatboy Slim in early August. We also love the look of OuShe, a celebration of raw feminine energy all night long. World-renowned Australian group, The Avalanches, will bring the series to a close later that month, with a seldom-seen Pikes-exclusive DJ set. Whether you're looking for late night dancing, blissful afternoons by the pool, cocktails in the early evening sun or stand-up comedy nights, Pikes is filled with music, mischief and magic.
Sign up for guestlists here: https://pikesibiza.com/
Spa & Wellness at the Six Senses Ibiza
Find peace within the party island at the Six Senses, with expert-led retreats, workshops, programmes and spa treatments available. Reverse the nights of revelry with cryotherapy, yogic cleanses and saunas. Our favourite treatment is the 'after party detox' – a recipe for recovery! Awaken your senses with a tangy citrus body scrub, followed by a stimulating, full body massage paying special attention to tired dancing feet. This energizing treatment is completed with a soothing facial massage using cool gua sha tools to reveal a fresh, radiant complexion. Hangover be gone!
For more information visit: https://www.sixsenses.com/en/resorts/ibiza
Spirituality and Self-discovery with Cosmic Pineapple Events
Cosmic Pineapple is a bridge of connection – to the self, the other and planet earth. The unique mini-festival style events, now in their seventh season at Pikes, are a weaving of spirituality and self-discovery, coming together in the energy of the heart, fun, magic and open curiosity. A charity-based company, the ethos is based on aspects of yogic philosophy – mainly Karma Yoga (selfless service) and Bhakti Yoga (devotion) – offering up the 'practice' inside to a higher cause than just ourselves. This summer, there will be a collection of cosmic workshops, talks and events to enjoy. From tantra and womb healing, to psychic readings and ecstatic dance, embrace your inner woo woo wellness warrior.
For more information visit: [email protected]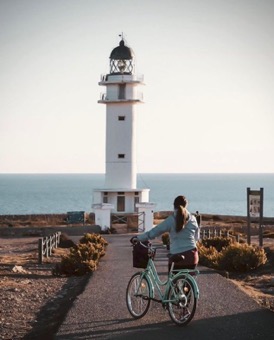 Bike or Hike around Formentera
Escape the hustle and bustle and take a boat over to Formentera, the smallest of the Balearic Islands, just south of Ibiza. Hike to hidden coves of golden sand and clear blue waters or bike your way around the tranquil pine forests. After working up an appetite, enjoy long lunches of fresh fish and paella underneath the golden sunshine, accompanied by the sound of the soothing waves and birdsong.
For more information visit: https://www.formentera.es/en/
Magic and Mysticism at Es Vedra
Standing at almost 400 metres' high, just off the south-west coast of Ibiza, is Es Vedra. Radiating with magic and mysticism, rumour has it the limestone rock is the third most magnetic point in the world. Cosmic Pineapple will be setting sail to Es Vedra throughout the summer, where they will anchor and hold a cacao ceremony and crystal sound healing meditations, whilst in the direct energy of this legendary site. Trips will be taking place on the following dates: May 31st, June 20th, September 21st and October 2nd.
For more information visit: [email protected]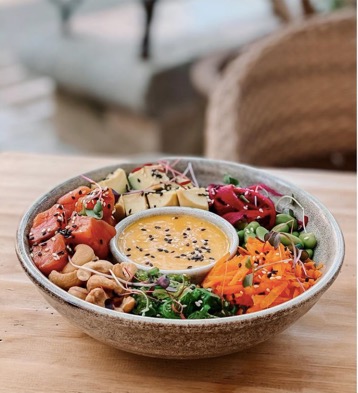 Farm to Fork Food at Passion Café
If you're craving some wholesome goodness head to Passion Café, an organic eatery and juice bar, serving mainly organic vegan, vegetarian & flexitarian food, in six locations across Ibiza. From smashed avocado to poke bowls, accompanied by matcha and turmeric lattes, this is the ultimate health nut's hangout.
For more information visit: https://passioncafe.com/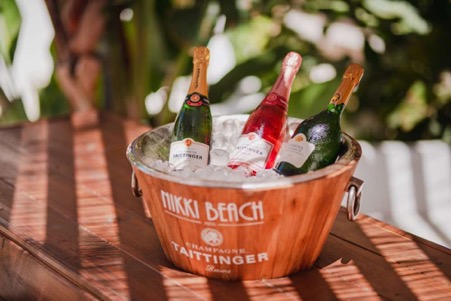 Boozy Brunches at Nikki Beach Club
Fancy following your morning meditation with mimosas? After the highly anticipated reopening in April, Nikki Beach Ibiza's iconic boozy brunch is back! One of the best on the island, dishes are prepared at live cooking stations situated around the restaurant and tableside, bringing an element of theatre to this memorable culinary experience. Brunch favourites from all around the world feature on the menu, such as seafood and oysters, a BBQ station and tableside-carved roasted pineapple.
For more information visit: https://ibiza.nikkibeach.com/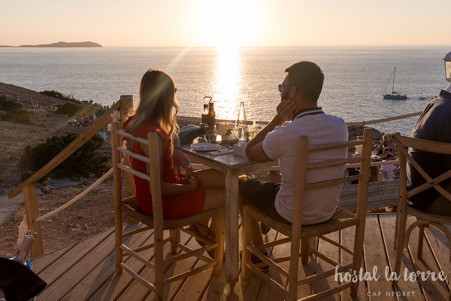 Sunset cocktails at Hostal La Torre Ibiza
Upon the Ibiza horizon, Hostal la Torre, offers a rustic setting to soak up the sunset while sipping on sangria. This bohemian restaurant and cocktail bar celebrates the Balearic beat and salutes the kaleidoscopic skies all year round. With a mix of Mediterranean gastronomical delights, tantalise your tastebuds with tapas from salmon tartare to croquetas.
For more information visit: https://www.latorreibiza.com/en/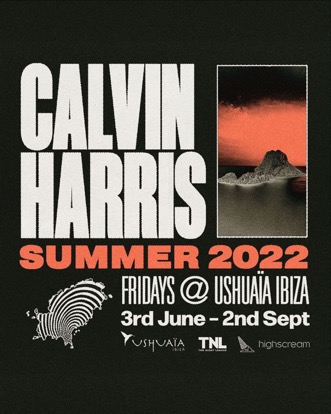 Calvin Harris at Ushuaia
Multi-platinum selling artist and heavyweight producer, DJ and songwriter Calvin Harris makes a highly anticipated return to Ushuaia Ibiza with what is sure to be one of the most exciting residencies this summer. Every Friday from the 3rd June to the 2nd September, you can enjoy this truly extraordinary dance floor experience that's not to be missed. Early booking is advised to guarantee a place at what is certain to be one of this summer's biggest and most in-demand events.
Book tickets here: https://www.theushuaiaexperience.com/en/club/events/calvin-harris/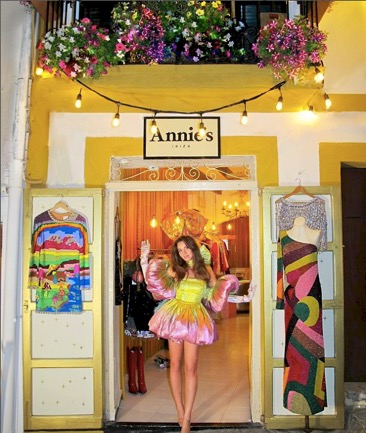 Shopping at Annie's Ibiza
Nestled in the old town, Annie's Ibiza is a shopaholics Mecca, adored by A-listers like Kate Moss and Rita Ora, with rails of sustainably sourced fashion, rare designer vintage finds and iconic one of a kind pieces. The boutique is bursting with beads, feathers and sequins, from bustiers to psychedelic 70's flares, your next purchase is guaranteed to turn heads.
Visit the website here: https://anniesibiza.com/
By Helena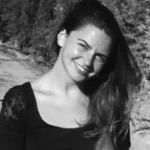 Hettie is the editor and co-founder of DOSE. A keen runner, she's also partial to a blast of high-intensity and hot yoga. A country girl at heart, she divides her time between London and the lush rolling hills of North Devon. When she's not jetting off on her next adventure, Hettie can be found in a candle-lit alcove with a laptop, a spaniel and a full bodied Malbec.