After undergoing an extensive renovation, the newly launched Avani Avenida Liberdade hotel steps out as the effortlessly cool sister of the Tivoli Avienda Liberdade, located next door.
Their AVANIFIT gym offers just what you need to maintain your fitness routine on the go. Oh, and our favourite part? A cheeky dip in the hotel's outdoor pool followed by dinner in the Olivier Restaurant and tipples at Sky Bar.
This stylish hotel stands out from the crowd but won't break the budget. Here's your ultimate guide for a weekend stay…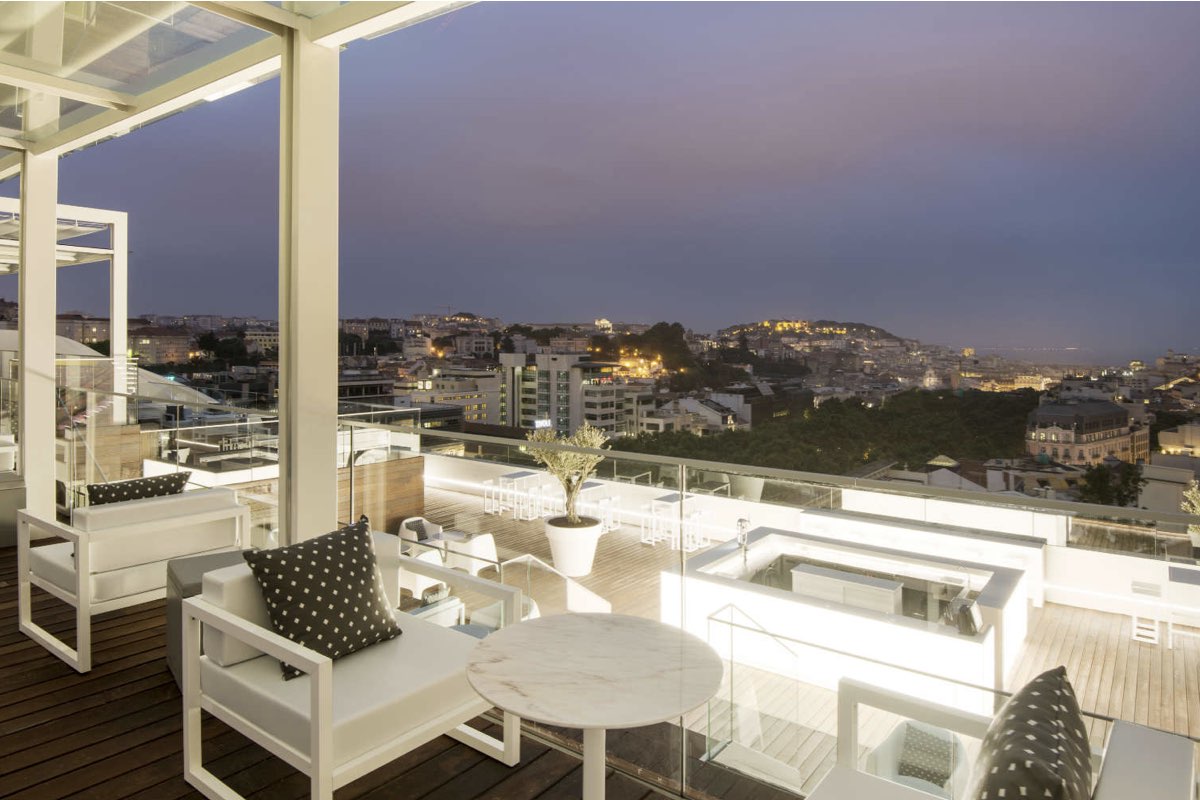 Sky Bar's sweeping views of Lisbon might just take your breath away. Don't say we didn't warn you. Once you regain oxygen, chill out on one of their numerous cushioned couches and order from an extensive cocktail list.
Enjoy cocktails like the 'Less is More' with Cachaça, Blueberry Pulp and Elderflower Bitters. We also ordered the Red Sangria to share and it hit all the right notes. The live Saxophonist and DJ really sets the mood for a night in the sky. (Located at Tivoli Avenida Liberdade – next door)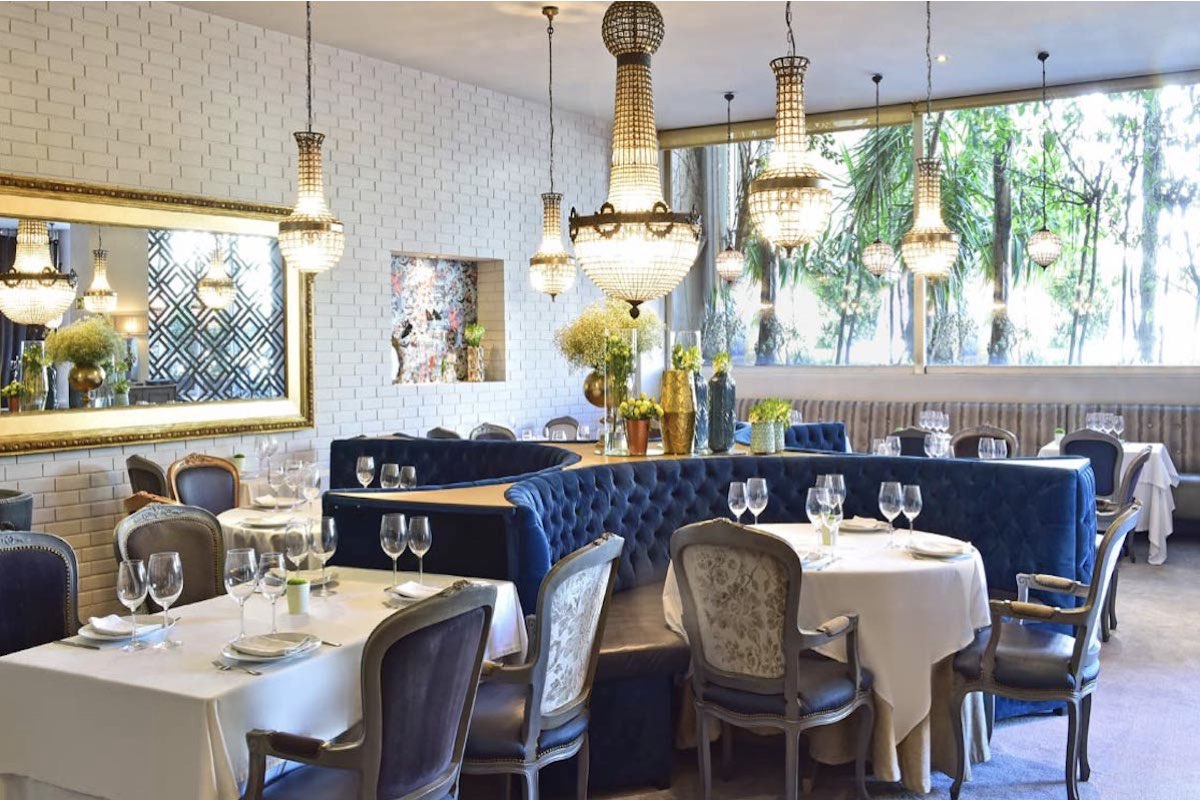 The exclusive re-design of Olivier will dazzle with its trendy meets Cosmopolitan Chic decor. The dishes are inspired by the Mediterranean while remaining loyal to its Lisbon roots which can be seen in the Chef's interpretation of classic dishes like the delightfully oozing 'patatas bravas'.
We recommend enjoying them with the Octopus Carpaccio, followed by the Picanha Wagyu beef and black truffle linguini (do calories even count on holiday?).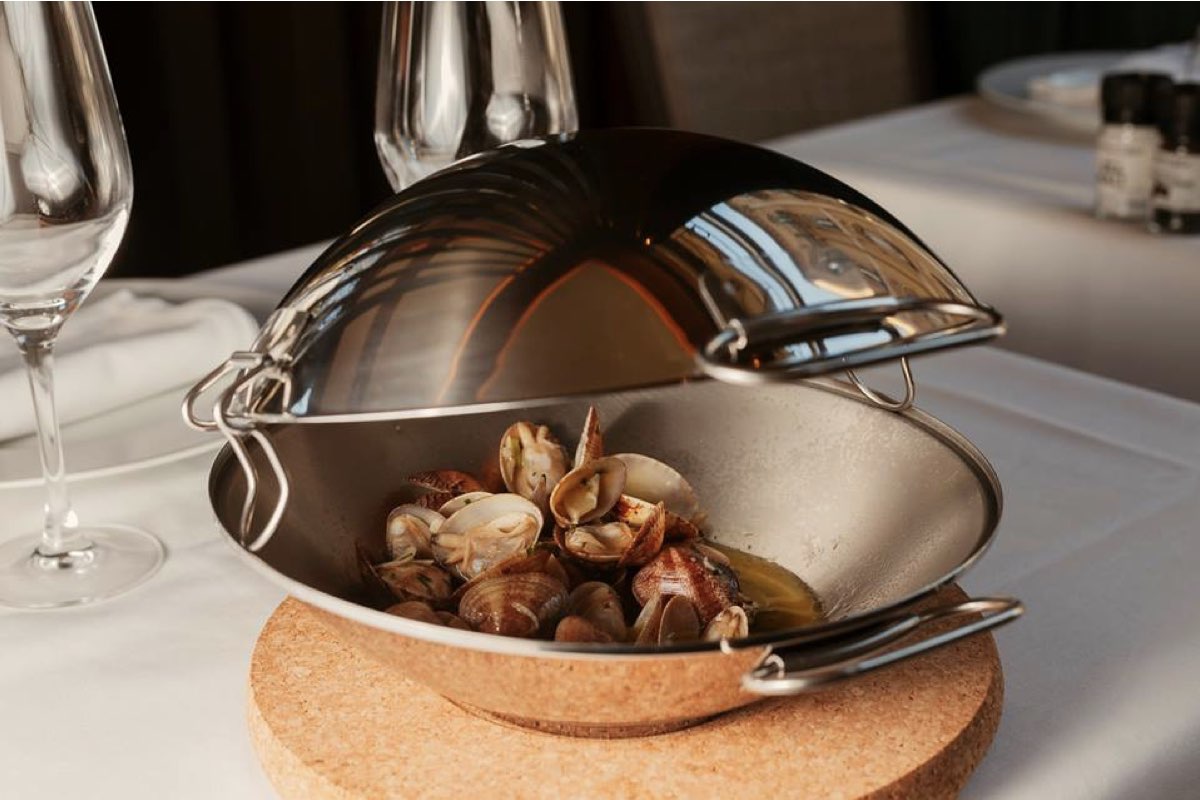 This is a nice spot for a more elegant meal on your trip. If you've never had gooseneck barnacles before, order them here. They provided a deliciously entertaining experience for those of us who were not familiar. A rare opportunity to try the dish did not disappoint.
The freshness of the seafood at Cervejaria Liberdade is unrivaled. Other favourites included the crab and clams for a starter with the pan-seared turbot with prawn rice for a main a fresh dish with a little hint of Portuguese paella inspiration.
If you still have room left, it is worth ordering the strawberry soup, prepared tableside. Order the Lima Mayer rosé for the perfect summer pairing! (Located at Tivoli Avenida Liberdade – next door)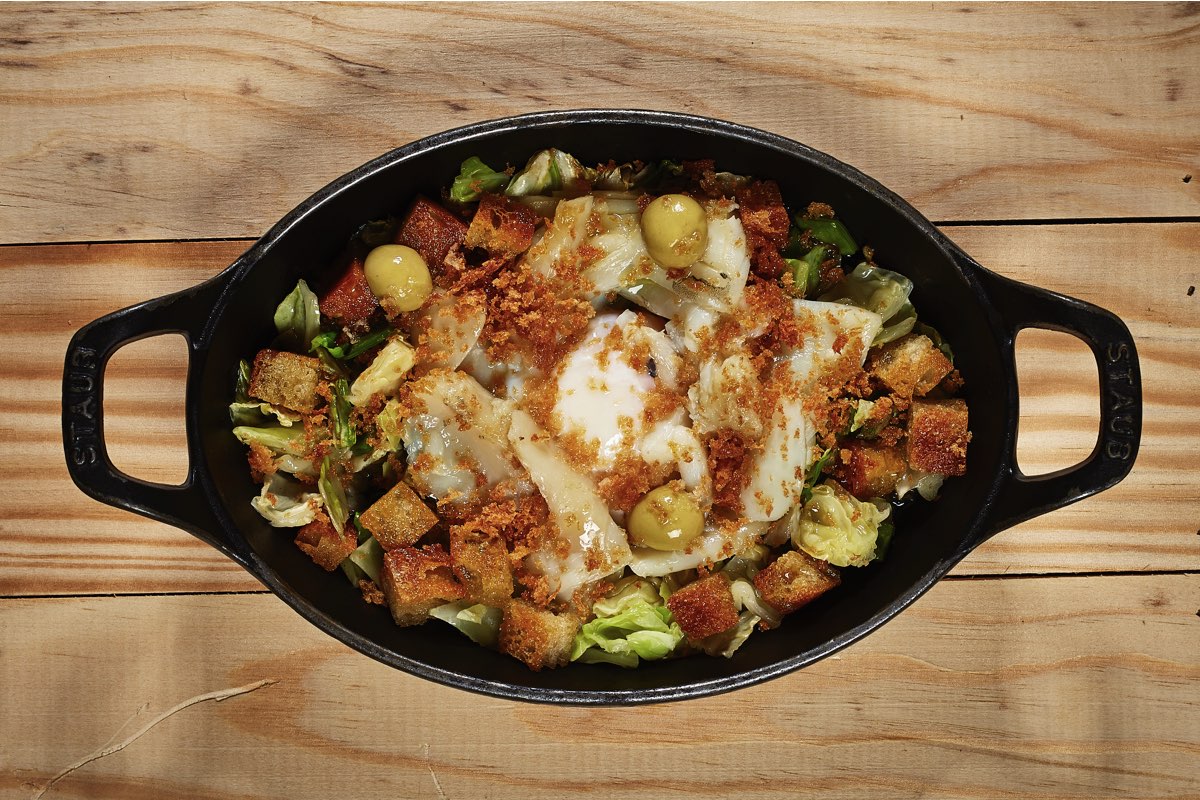 This is one of nine Avillez spots in Lisbon (find #10 in Porto!) and it is everything to write home about. One of our favourites of the trip, the Cantinho do Avillez, with its reclaimed but classic details and warm ambience of the dining room.
We usually try to say no to bread before a meal (okay, that might be a lie…), but that would be a huge mistake here! The tomato garlic sauce served with the bread was mouthwatering; we even took some home in a take-away container. (Don't judge until you try it for yourself!).
We recommend the marinated scallops with avocado starter. As for the mains? You must order the flaked cod with breadcrumbs, LT egg and "exploding" olives. Yes, you heard us right, "exploding" olives. It is an experience all on its own! We finished with the airy raspberry cheesecake with basil in a jar, refreshing and almost guilt-free.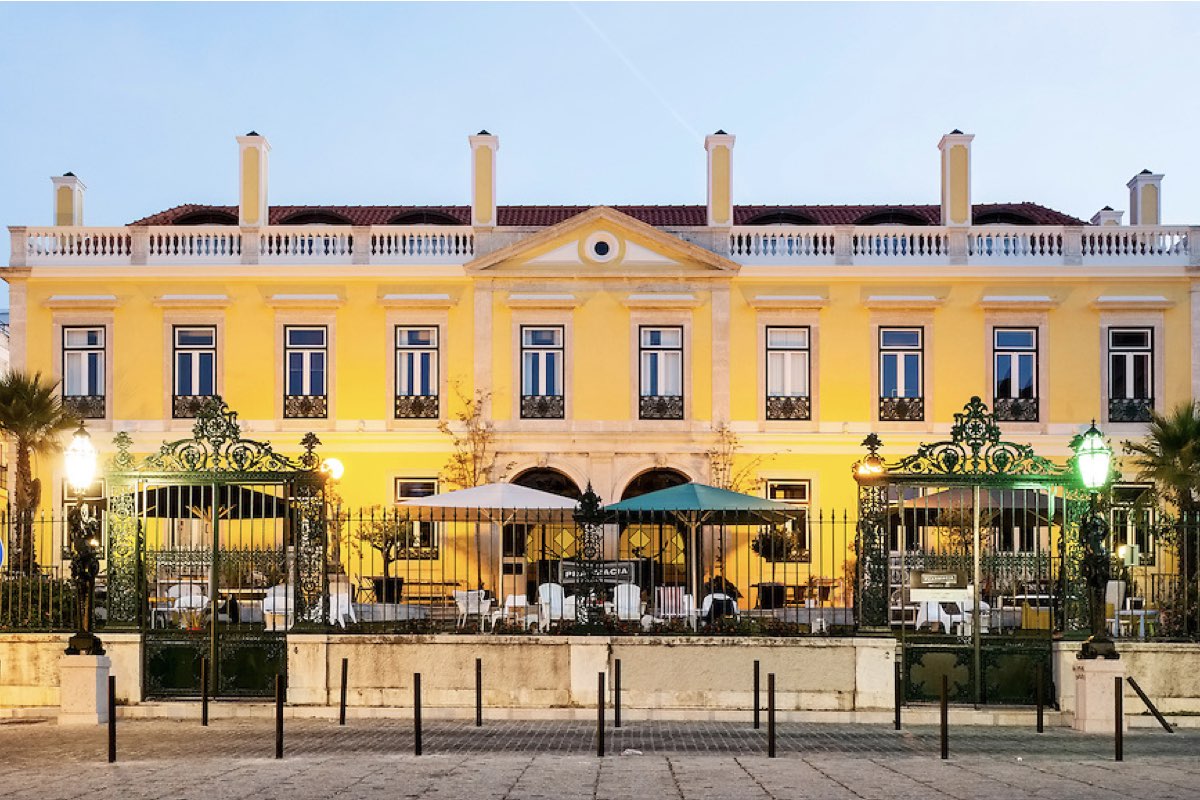 Pharmacia's aesthetic adds just the right amount of quirkiness to this funky spot, like the first-aid kit wine buckets! We're a sucker for dining al-fresco, so we enjoyed the restaurant's spacious garden terrace at the front with its expansive views over the water.
For a light meal, order the cold tomato Arjamolho soup and the goat cheese and mango slushie salad. Of course, the highlight of the meal was probably the peanut butter and banana mousse and goat cheese pie for dessert. (Hello Cheat Day!)!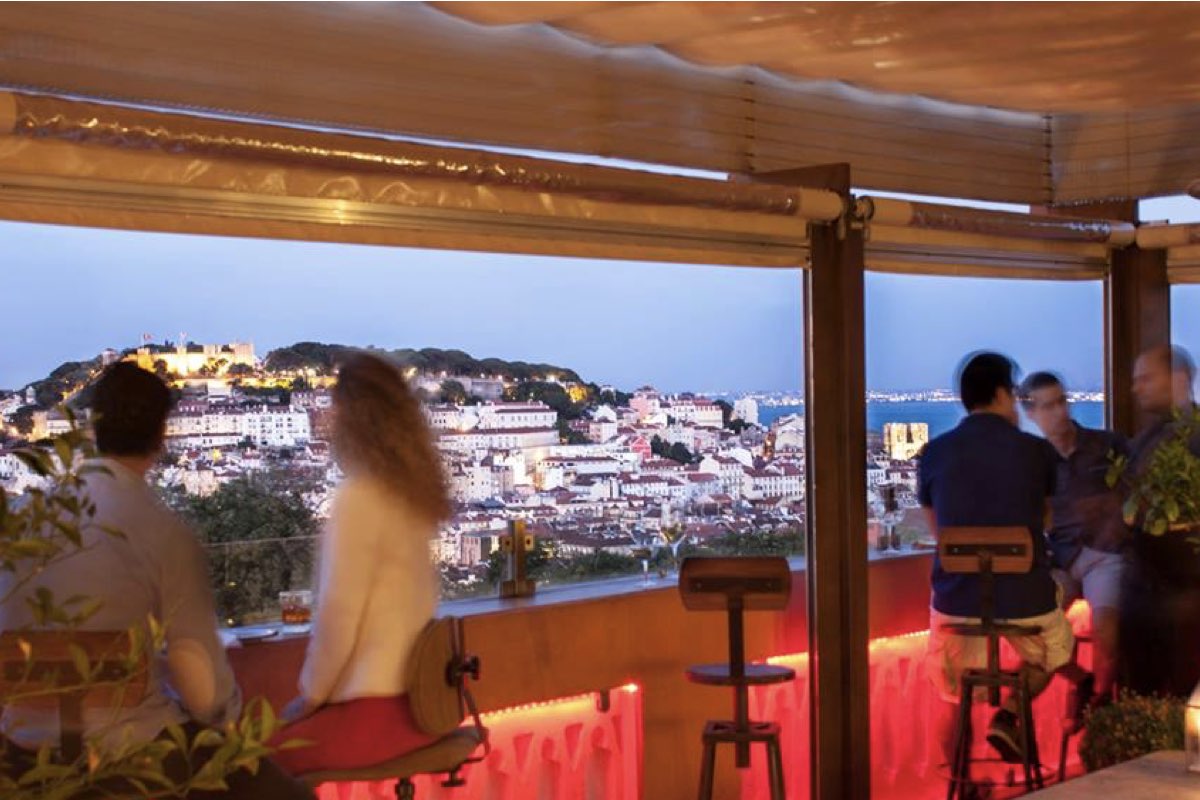 The Insolito hit the nail on the head in every way for us. It is hands down the coolest spot in town with amazing food to match. Ride the ancient elevator (wait until you see it!) to the top of this historic building to this eclectic restaurant.
Enjoy The Insolito's gorgeous views over all of Lisbon from their roof terrace. If you're lucky, you'll get Raphaela for a server, her energy radiates. If seafood is your thing, order the grilled Octopus with green sauce.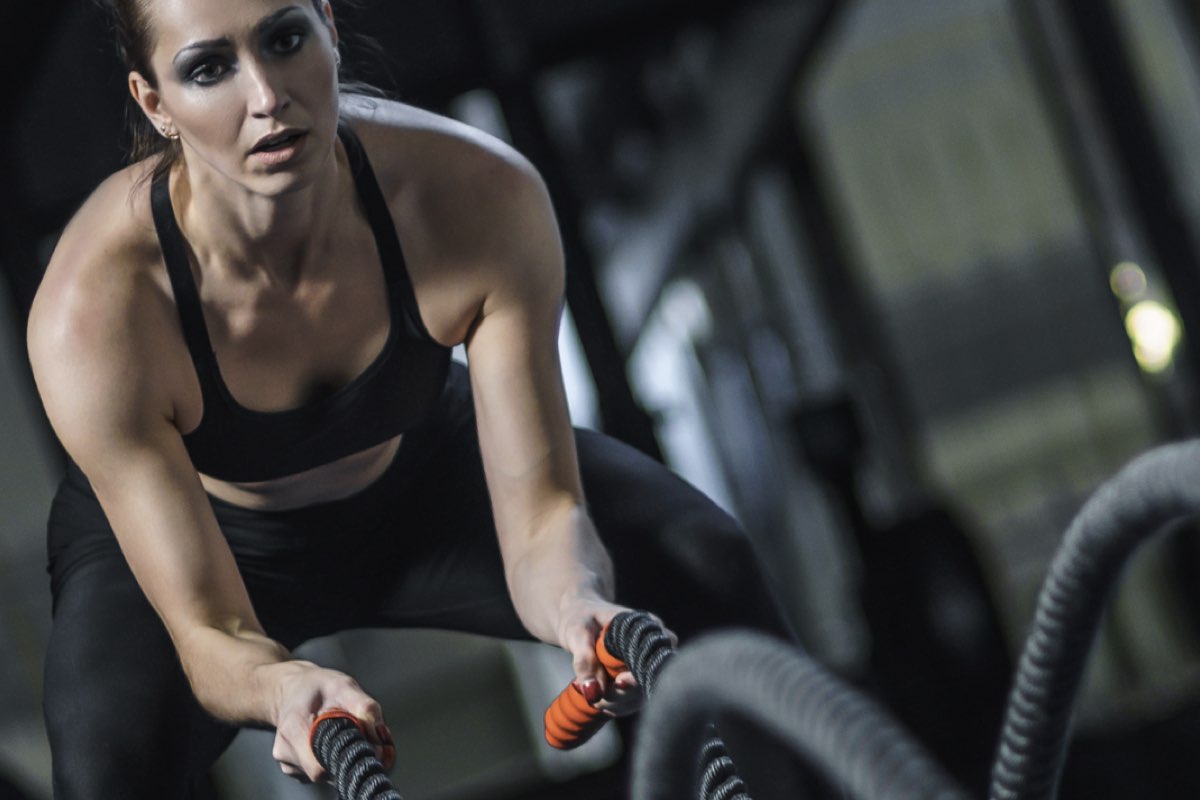 Located in the LX Factory, the Fit On Lab offers PT sessions, yoga and massage. Enjoy a session before wandering around the factory to enjoy the shops, cafes and street art lining every wall. We recommend contacting them directly for a schedule and pricing.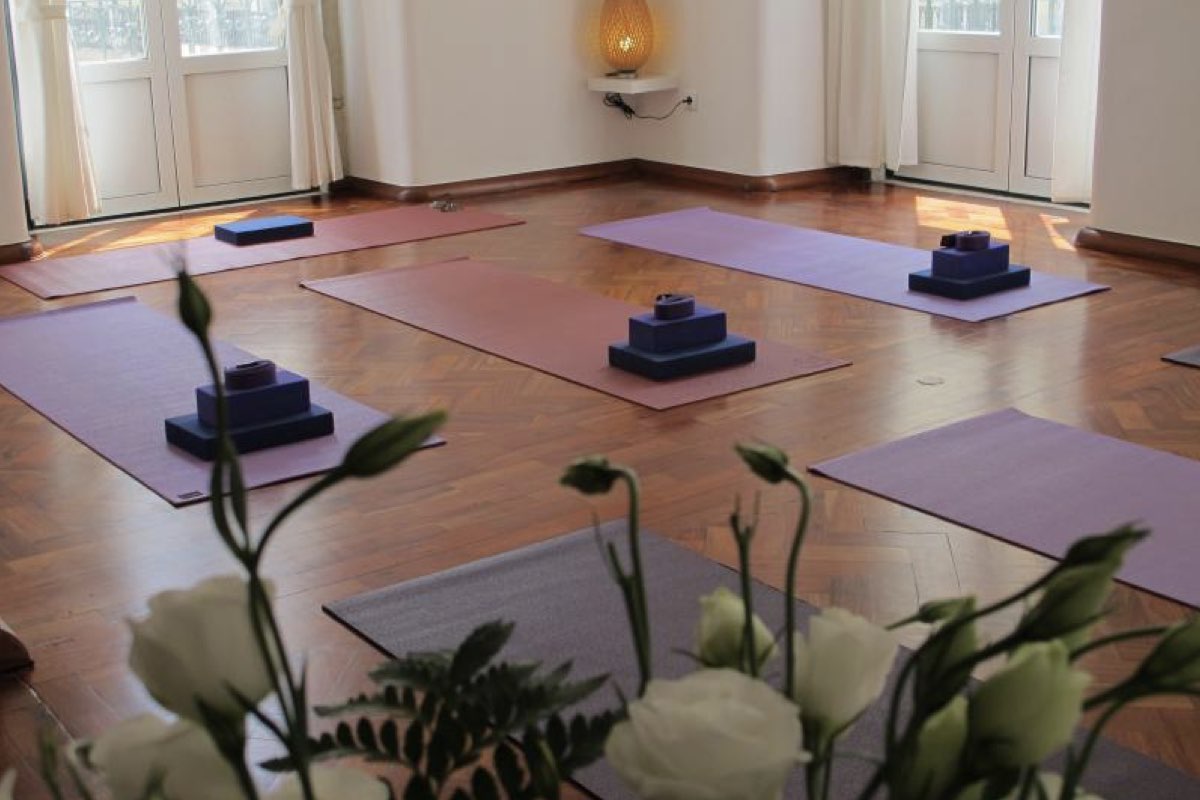 It is always nice to find a nice yoga studio on holiday. This adorable space is located behind the city's main boulevard, Avenida Liberdade, and offers yoga, meditation and pilates. Mats are provided and drop in rates are available for as little as €10!
Nightly rates at AVANI Avenida Liberdade Lisbon Hotel start from €138/£116 for a double room.
Monarch, the scheduled leisure airline, operates year round flights to Lisbon from Birmingham, London Gatwick and Manchester airports with fares, including taxes, from £42 one way (£81 return). For further information or to book Monarch flights, Monarch Holidays or Monarch Hotels, visit www.monarch.co.uk.