With lockdown restrictions lifted and new restaurants opening, life in London is finally getting that buzz back again. Our favourite outdoor restaurants have been inundated with bookings but there are some new kids in town. Whether you're in search of healthy or more indulgent fare, we've got the scoop on the hottest new restaurants in London. From a mega Italian food hall in East London to a super convenient salad bar in West London, plant-based dinner perfection in Central London to cheesy scrambled eggs for brunch, make these new restaurants in London a top priority in your diary. Plus, perhaps the most anticipated restaurant opening of the year, arriving from New York in Notting Hill this summer 2021…
Where is hot to eat in London right now?
Looking for the hottest new restaurant openings in London to take your friends to this summer? Whether you're searching for something healthy or a bit more indulgent, we've got you. In our best new restaurants in London 2021 round up, we've included those that are best for fresh produce, plant-based dining, post workout meals, brunch, desserts and fast casual vegan food. Plus we reveal our top pick for a date night and a hip new opening to keep on your radar from NYC.
Fresh Produce and Italian Food: Eataly
Plant-Based Dinners: Plants
Post Workout Meals: Atis
Brunch: Buvette
Dessert: Anya Café
Fast-Casual Vegan Food: Clean Kitchen
Date Nights: Hot Stone
New Opening To Keep On Your Radar: Sunday in Brooklyn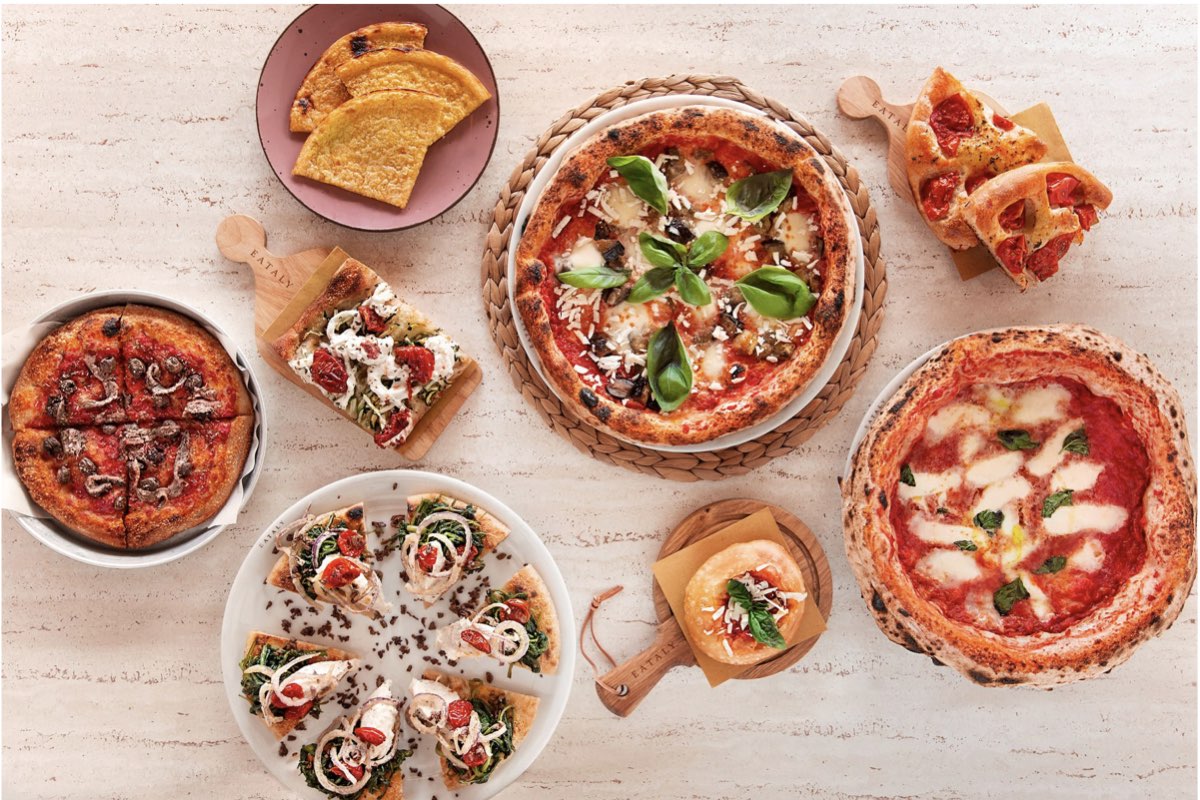 Eataly – Best New Opening for Fresh Produce and Italian Food
London finally has the famous Italian food hall Eataly, occupying 42000 square feet next to Liverpool Street Station. Home to four different restaurants, two bars, a café for Italian pick-me-ups (illy espresso, gelato and cannolis) and a huge space dedicated to everything you could possibly need for your weekly shop, Eataly is the place for Natoora vegetables as much as pasta and pizza.
135 Bishopsgate, London, EC2M 3YD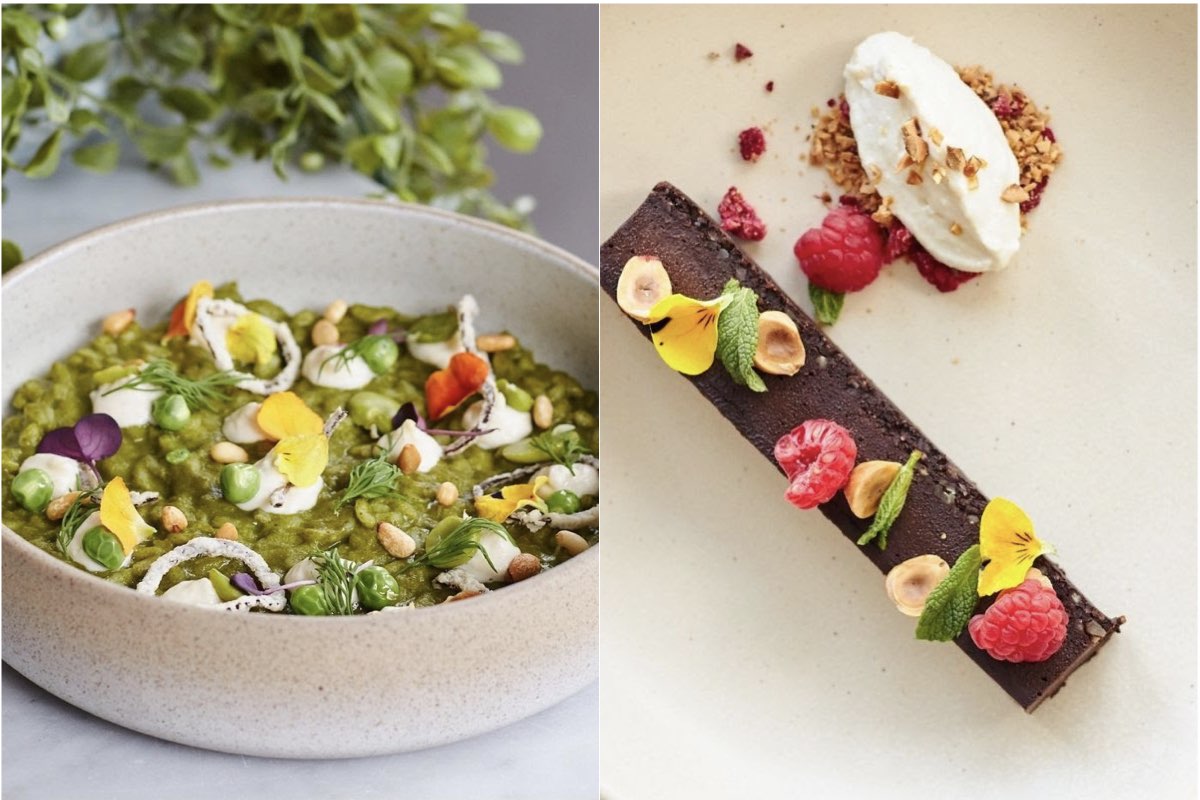 Plants – Best New Opening for Plant-Based Dinners
From fast-casual eatery to full-table service restaurant, Plants – formerly MAE by Deliciously Ella – is the newest venture of the vegan food business. Familiar favourites are made completely plant-based in creative small plates like asparagus ceviche and mushroom scallops, as well as in the large plate selection where you'll find cauliflower schnitzel. There's also a take-away window if you want something nutritious on the go.
18-20 Weighhouse Street, W1K 5LU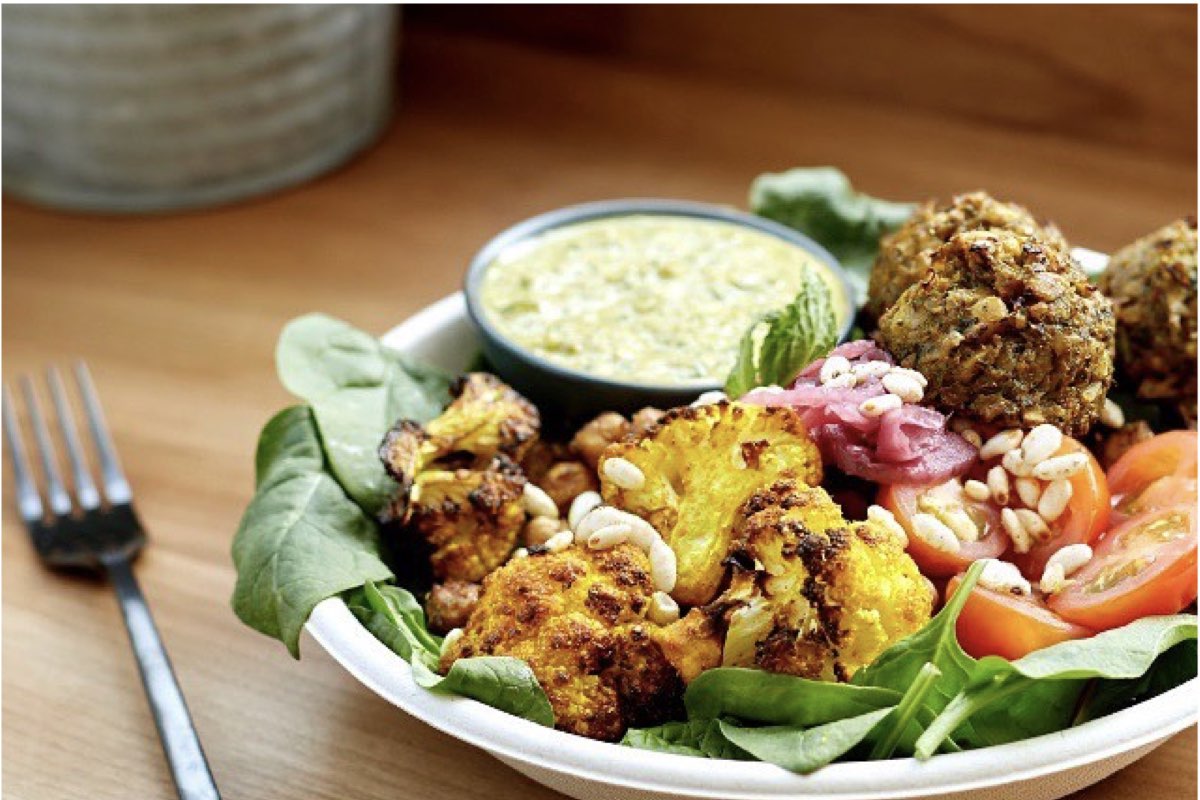 Atis – Best New Restaurants In London for Post Workout Meals
Good news for regulars of Barry's and Hotpod Yoga in Eccleston Yards, as Atis – the East London salad bar – brings its bowls of goodness to the wellness hub in West. The menu includes Atis' staples like Miso Hungry (shredded kale, wild rice, edamame, charred lemon broccoli, miso lime and ginger dressing) and Seiz'a Ceasar (a riff on the the chicken Ceasar salad), but there's also the option to build your own bowl from scratch.
1-2 Eccleston Yards, Belgravia, SW1W 9AZ | 145 City Road, London, EC1V 1AZ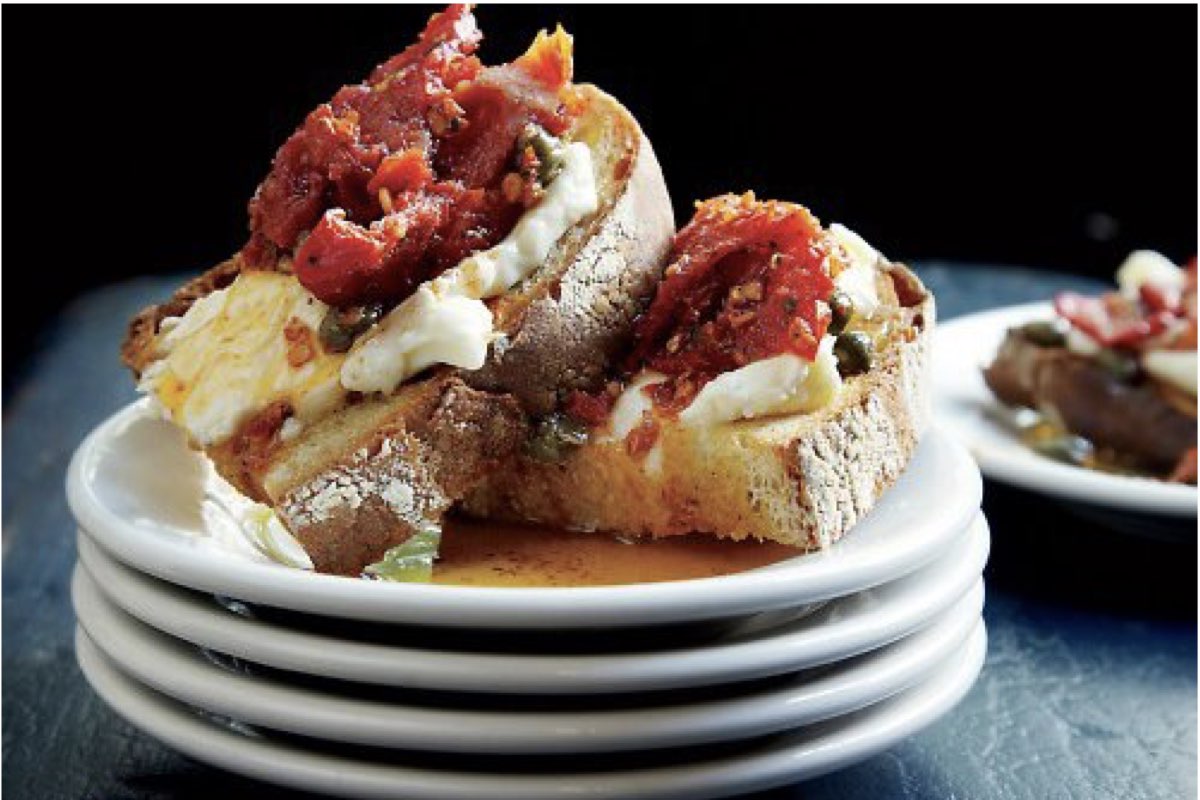 Buvette – Best New Opening for Brunch
New York's famous bistro Buvette quietly opened in Notting Hill during lockdown, but you can now fully enjoy the menu al fresco or indoors. Croque madame, the creamiest scrambled eggs – covered in parmesan – and waffles that range from sweet to savoury, these small plates pair perfectly with cocktails and friends.
9 Blenheim Crescent, Notting Hill, London W11 2EE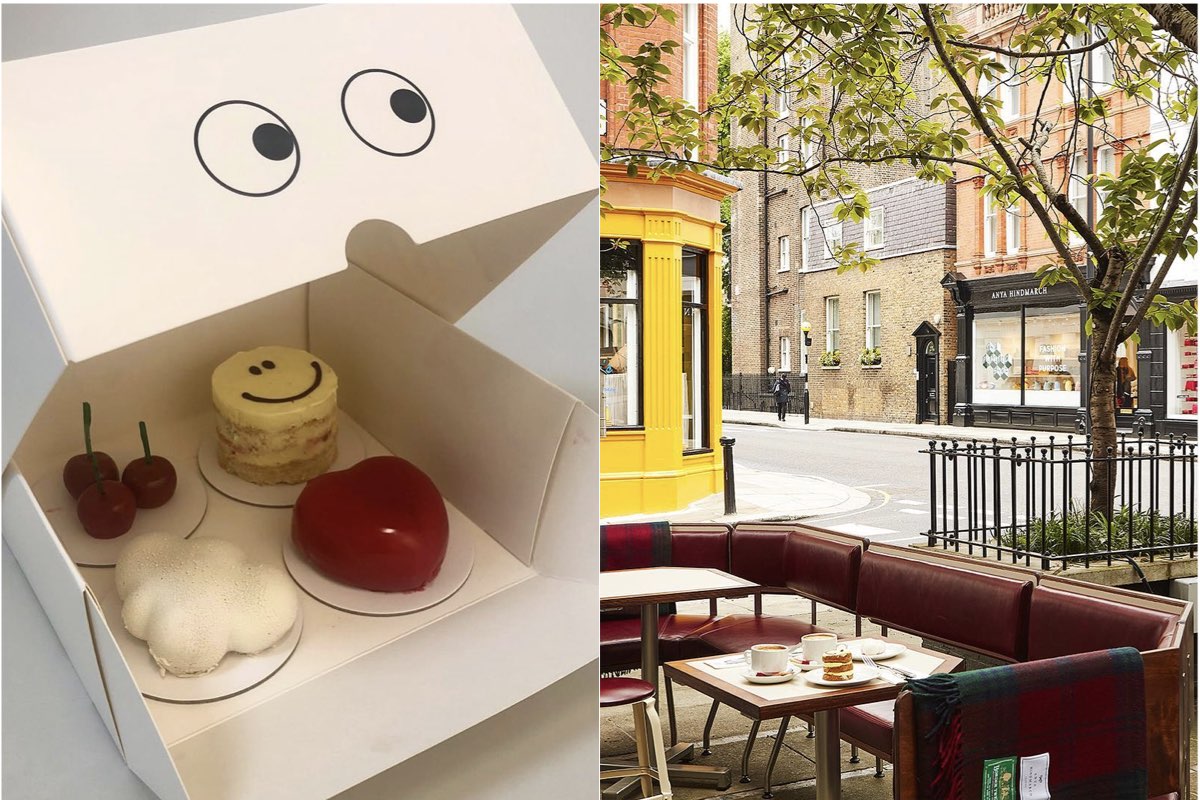 Anya Café – Best New Opening for Dessert
Designer Anya Hindmarch has dreamt up a whole "Village" in Pont Street, featuring several shops, a salon and a modern take on the quintessential British café. That means Anya Café serves smiley cakes, chubby hearts and eyes on every treat, captured by your favourite influencers on Instagram.
9 Pont Street, London, SW1X 9EH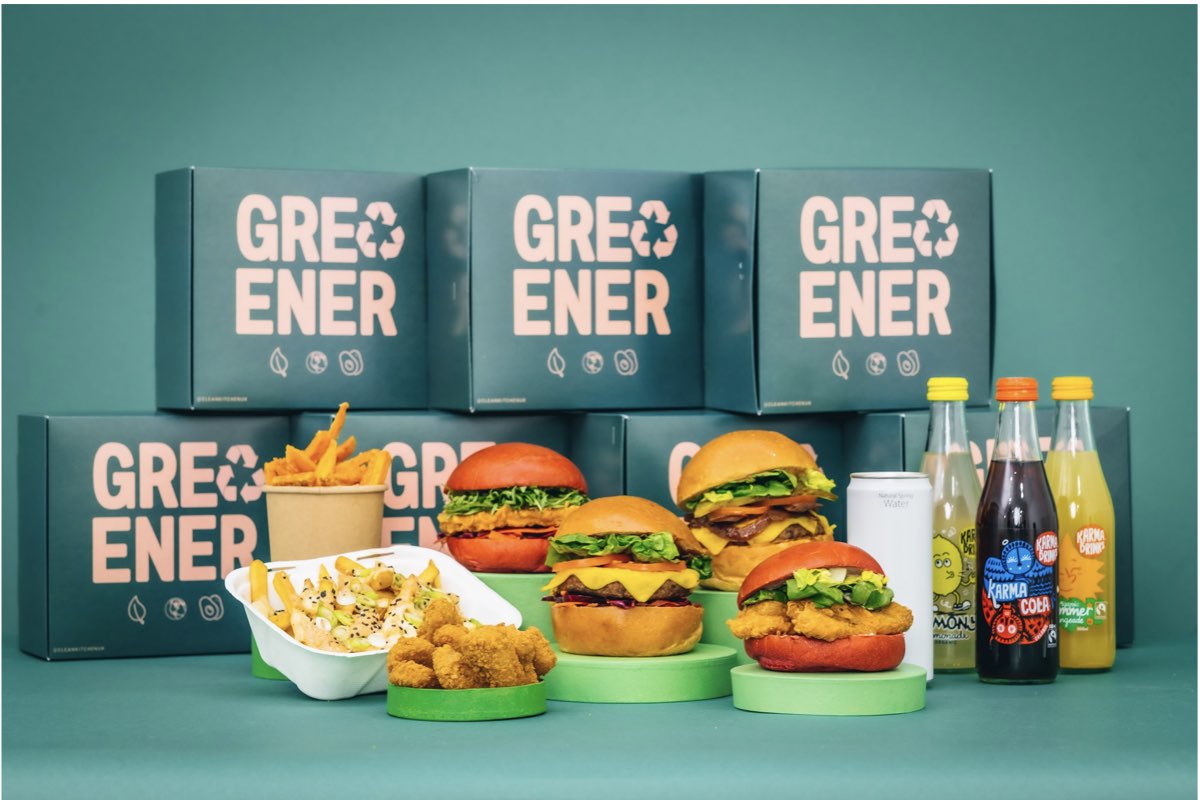 Clean Kitchen – Best New Opening for Fast-Casual Vegan Food
After a year of operating as a delivery-only concept in Brighton and London, Clean Kitchen will be opening its first sit-down restaurant at Buck Street Market this June. Everything is vegan, quick and eco-friendly without compromising on fun, with options on the menu including the likes of loaded fries and plant-based burgers in beetroot buns.
198 Camden High St, London NW1 8QP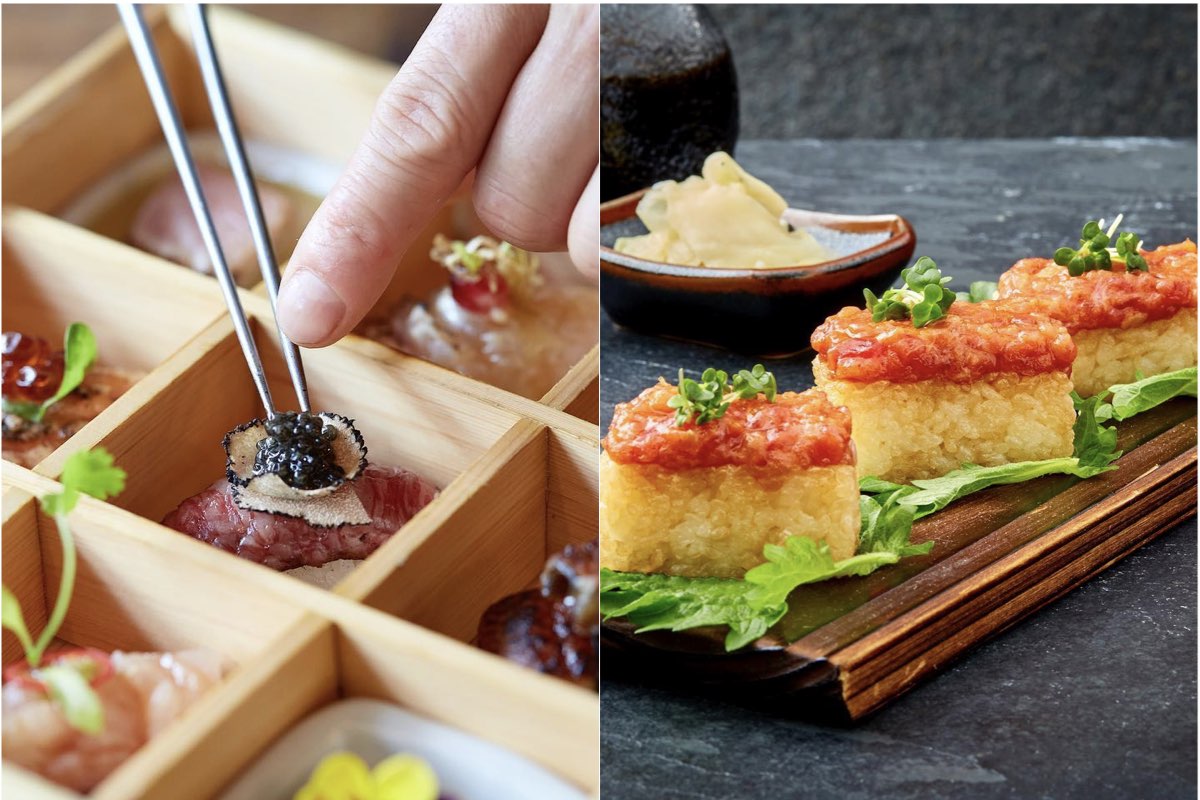 Hot Stone – Best New Opening for Date Nights
Hot Stone is an award-winning Japanese restaurant in Islington, which specialises in the ishiyaki method – DIY cooking on hot stones. It is also one of the few restaurants in the UK to serve certified Kobe beef. It's a truly special dinner experience with Japanese wagyu and scallops to sear yourself, a selection of sushi and sashimi, plus salads on the side. But you can now spoil your date at the much bigger branch in Fitzrovia too.
9 Chapel Market, London N1 9EZ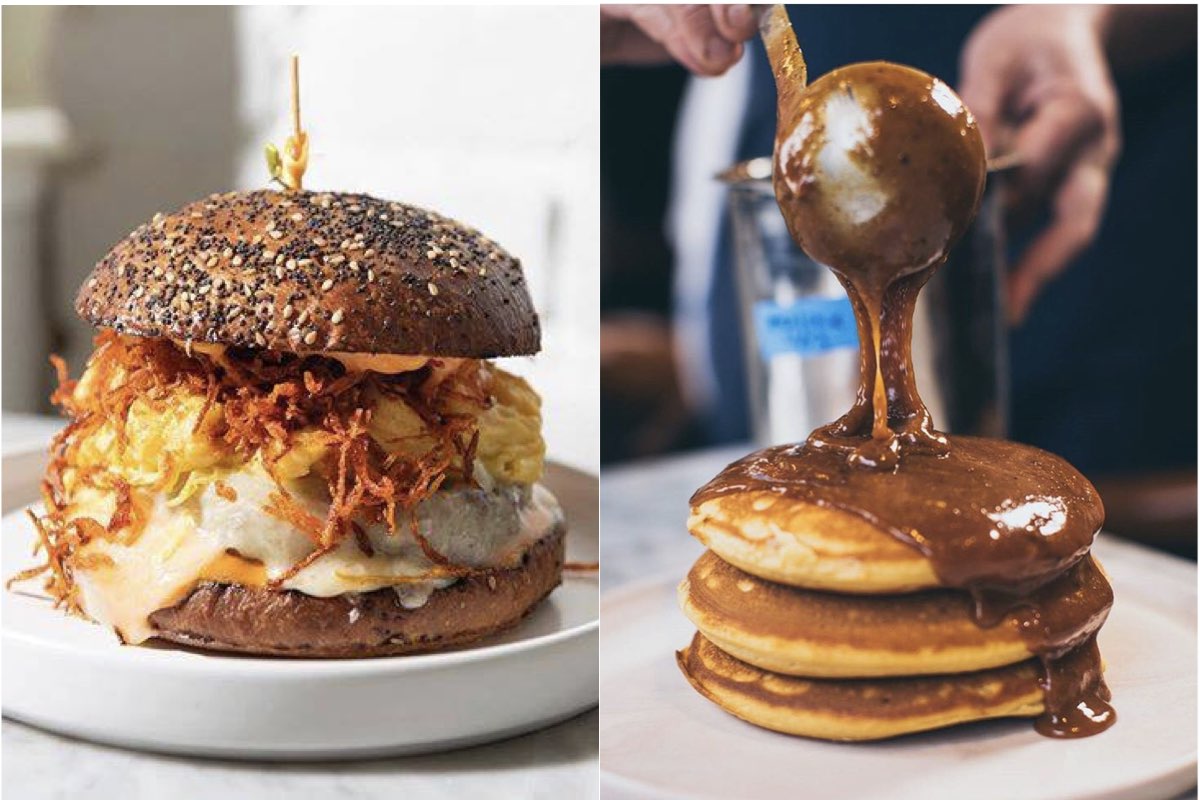 Sunday in Brooklyn – Best New Opening To Keep On Your Radar
Famous for pancakes drenched in hazelnut maple praline, Sunday in Brooklyn will be opening its first oversea venture in Notting Hill this summer. Expect proper American comfort food from morning until night. Think biscuits – not the British kind – and gravy, steak and eggs, plus sandwiches than can all be made "deluxe" or substituted for gluten-free bread. Trust us, Sunday in Brooklyn is one to check out.
98 Westbourne Grove, London W2 5RU
Liked this article on Best New Restaurants In London? Read our round up of Best Outdoor Restaurants In London 2021.
By Siobhan
Get your weekly DOSE fix here: SIGN UP FOR OUR NEWSLETTER
A city girl with a sweet tooth, Siobhan is a freelance journalist and social media strategist who creates content around food and travel. From living in New York to Amsterdam and now finally finding her feet in London, she spends her weekends searching for new desserts and tucked-away breakfast spots, capturing it all on her blog Hotspot Hunter.