Suffering from poor concentration and an inability to focus? There's a good chance this brain fog could be caused by a hormone imbalance.
It might sound like no big deal but the feeling of not quite being 'on it' can be maddening.
Dr Marion Gluck runs a world-leading clinic specialising in hormone balancing, below she explains how they can effect your brain. If this is something that resonates with you a good place to start could be with Dr Gluck's 5 simple nutritional hormone-balancing tips.
For now, read on for her reassurance that you're not 'going mad.'
"Many women experience 'brain fog' at some point in their lives, although most commonly it usually happens during pregnancy or menopause. The symptoms such as forgetfulness and increased anxiety can sometimes make the woman feel they are getting old or 'going mad'. However, many of these symptoms can be attributed to hormonal changes that happen in the body and can be a sign that hormones aren't balanced correctly.
Oestrogen and progesterone both play important and varied roles within the central nervous system (CNS) by regulating chemicals, known as neurotransmitters. Neurotransmitters are responsible for regulating our moods, behaviours and overall cognitive function (i.e. our ability to remember and learn).
The balance of chemicals in our brain and, therefore, our moods and behaviours, are dependent on hormones.
Balancing hormone levels with hormone replacement therapy can help to improve psychological symptoms. Personalised bio-identical hormone replacement therapy offers the additional benefit of being tailored exactly to patients' needs."
Get your weekly DOSE fix here: SIGN UP FOR OUR NEWSLETTER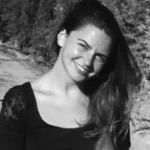 Hettie is the editor and co-founder of DOSE. A keen runner, she's also partial to a blast of high-intensity and hot yoga. A country girl at heart, she divides her time between London and the lush rolling hills of North Devon. When she's not jetting off on her next adventure, Hettie can be found in a candle-lit alcove with a laptop, a spaniel and a full bodied Malbec.