Iceland. Home to the Blue Lagoon, the Northern Lights, Glaciers and an ever-changing diverse landscape. We sent Kate away for a trip to experience Iceland's magical geo-thermal energy and enviable wellness culture…
From the moment I stepped off the plane and breathed in the refreshing air, I knew it was going to be a memorable and magical trip. The first stop was Gunnuhver hot spring – Iceland's largest geothermal mud pool. Measuring 65 feet across and constantly emitting dense, cloudy steam at a scalding 570 degrees Fahrenheit. We were told that it is unique from Iceland's other hot springs in that it consists entirely of seawater, due to its proximity to the ocean. It was incredible to witness something so natural and this was just a glimpse of what Iceland's renewable energy had to offer.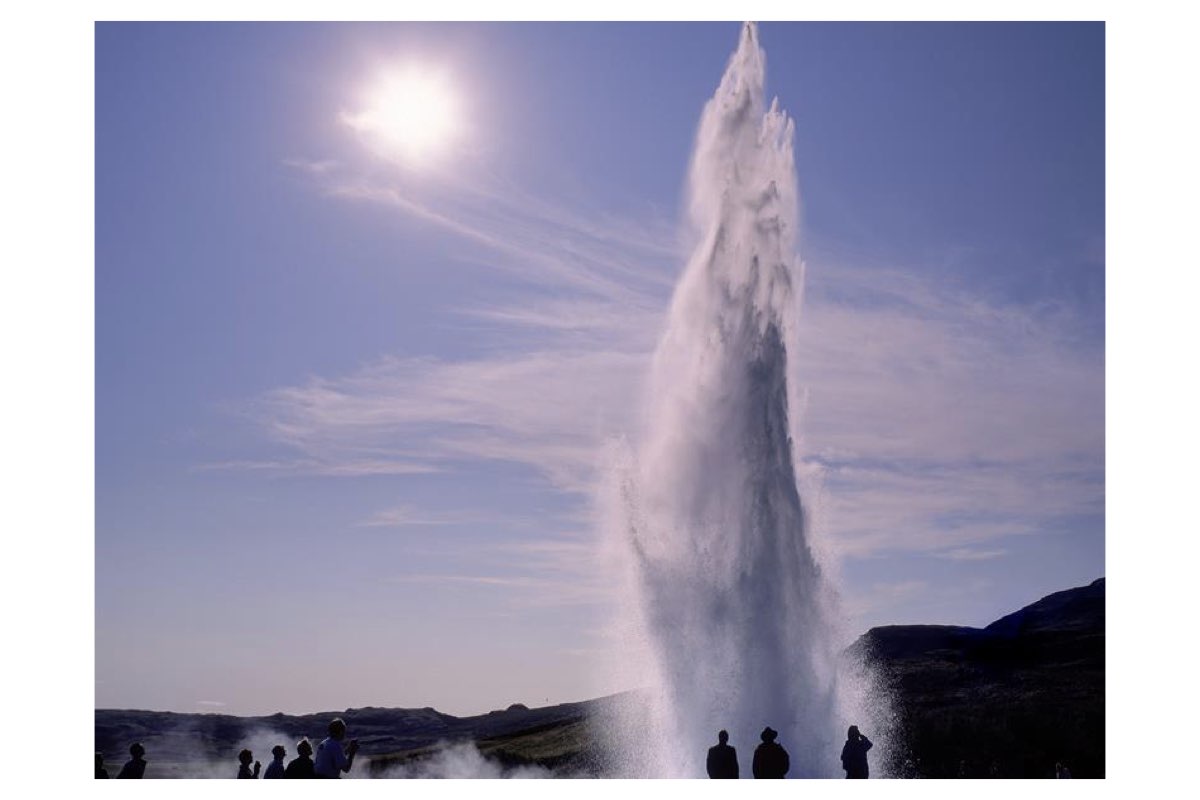 At Gunnuhver hot spring we met the lovely Helga who offered us some of her own baked Lava bread (yes, you read that right) LAVA bread – not to be mistaken with the traditional Welsh laver bread. A dense and tasty bread which had been baked underground and geothermally heated from under the earth for 24 hours. Traditionally, Lava bread is to be eaten with Icelandic butter, boiled eggs and picked fish. A strange combination but surprisingly yummy – a must-try if you go.
On the second day we were educated on Iceland's remarkable use of renewable energy' at Ljosafoss Power Station. Iceland itself generates 99% of its electrical energy from renewable hydroelectric and geothermal sources. They resolute in their vision of the future in order to achieve the extraordinary. Listed as one of the ten largest producers of renewable energy in Europe and aspire to be a leader in the sustainable use of renewable energy sources. Dedicated to finding energy solutions that work in harmony with the environment – we left feeling naturally energised.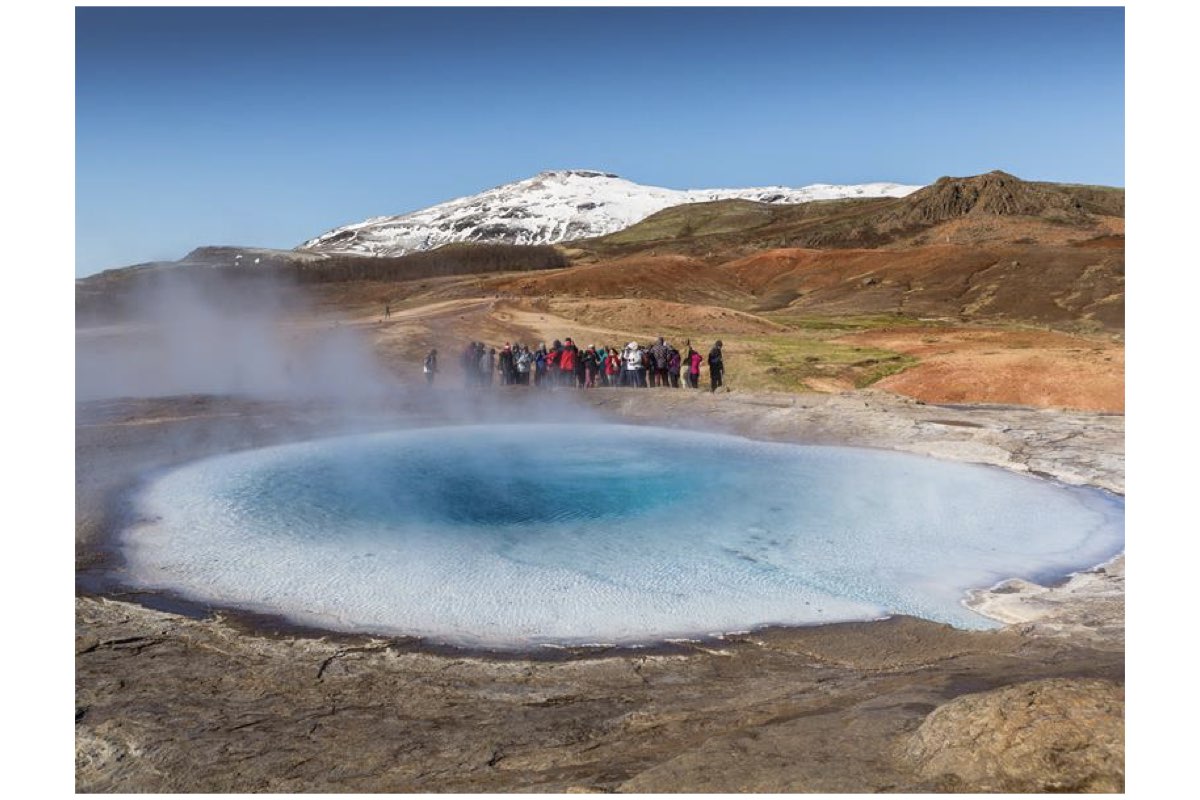 All this energy power talk made us hungry of course, so we then travelled to Frioheimar Greenhouse for lunch, where we met Knútur Rafn Ármann, the owner of the tomato farm. We were greeted with a 'Healthy Mary', a tomato beverage, made up of ginger of ginger, honey, lime and yellow tomatoes – it was delicious. Knútur gave us an insightful and informative talk on the process of greenhouse horticulture. Picture a very large greenhouse with rows and rows of tall tomato vines. They import bees from the Netherlands to pollinate the plants and due to the lack of sunlight, they use the hot springs energy sources to power the thermal heaters which aid in helping the tomatoes grow.
With tomatoes in abundance it only seems right they have a restaurant in the greenhouse itself with an entirely tomato themed menu of course.
We worked our way through tomato soup, tomato pizza, pasta to tomato cheesecake, ice-cream and pie. To wash it all down, we helped ourselves to some tomato water and tomato beer, which was surprisingly refreshing. The Friohemar was a highlight for me and definitely worth a visit!
Heading further south, deeper into the fire and ice, it was beautiful to get a glimpse of the uniquely diverse and everchanging landscape during the travel time across the country. The next stop was the LAVA centre where we learnt about the many volcanos Iceland houses. There are up to 30 or more types of volcanos in the country with a lot of them active. The Lava centre is an interactive, high-tech and educational exhibition, depicting volcanic activity, earthquakes and the creation of Iceland over millions of years.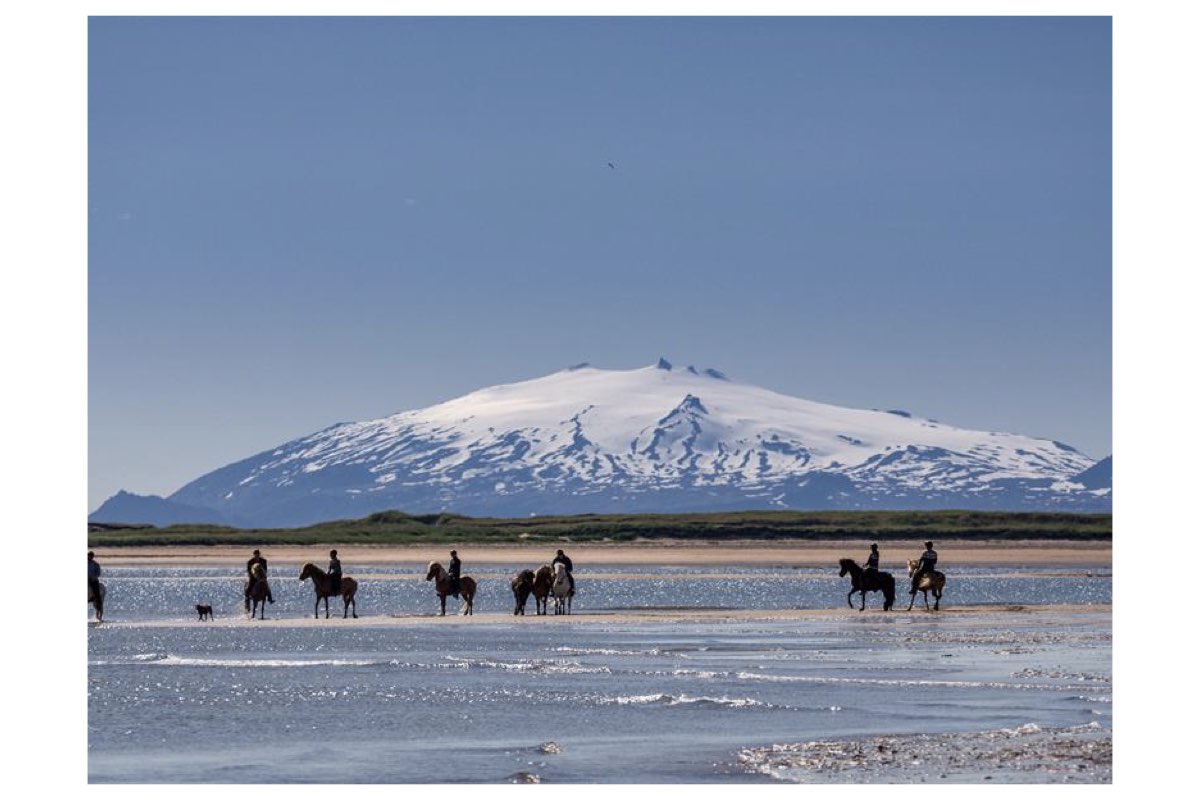 We then stayed overnight at Straca Hotel, tucked ourselves away in a barrel sauna, prepping for the Blue Lagoon in the morning…
There are many Instagrammable spots in Iceland, but the Blue Lagoon takes first place. Its crystal blue, steamy water was warm (38-40 degrees) and welcoming. With 1.5 million visitors a year it's not exactly empty or tourist free, however this wouldn't put you off. A truly unique experience where you are invited to float, enjoy a beverage from the lagoon bar and a face mask. Drifting between hot spots and conditioning your face in the lagoon mud masks (algae mask and a lagoon scrub), it was the perfect way to enjoy an afternoon. Then, it was onto the Lava Restaurant.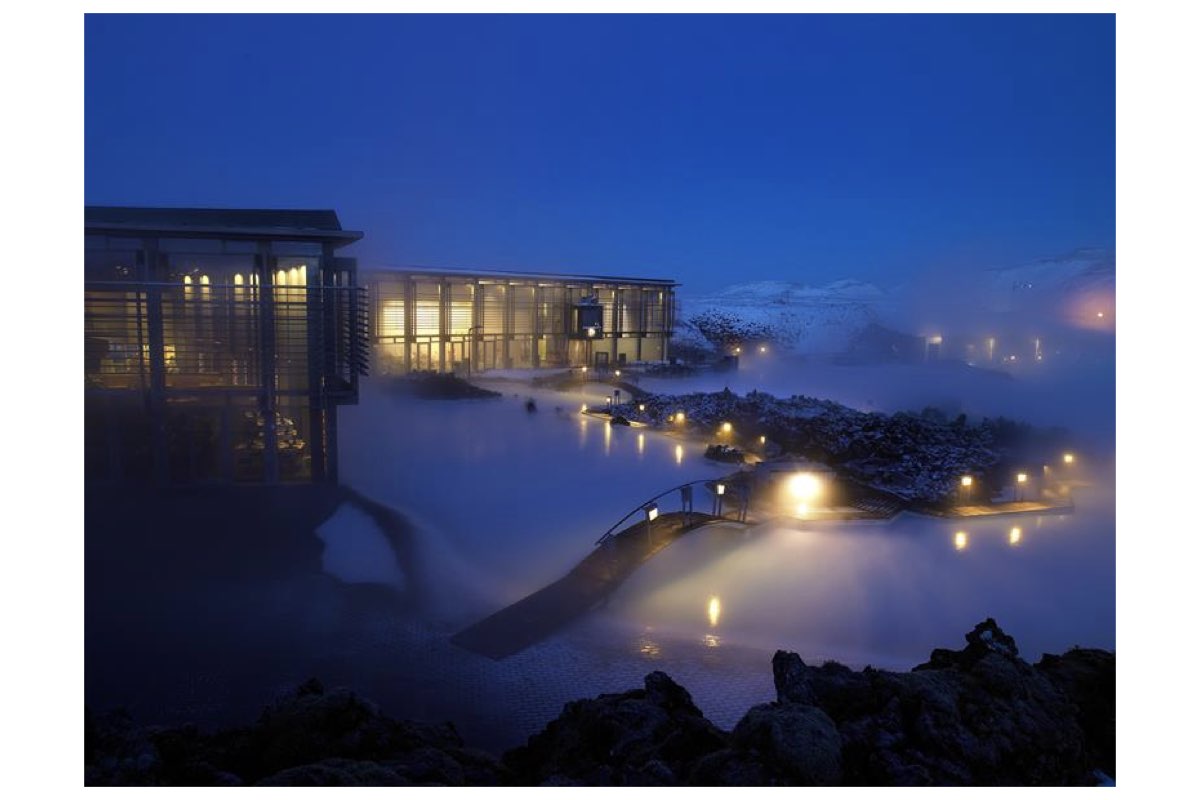 On leaving the lagoon, we set off to explore Reykjanes with Ásgeir Eiríksson, the mayor of Vogar who guided us out to the peninsular where we reached the bridge between two continents. The Reykjanes peninsula is located on a drift zone, between the two continents, the North American plate and the Eurasian plate. It is a unique site where you can find different elements that exist because of the drift zone; geothermal energy, lava fields and another natural phenomenon.
We eventually reached the bridge between two continents at Sandvík – a small footbridge over a major crack which provides clear evidence of the presence of a diverging plate margin. A truly amazing experience to have been on top of the connecting plates.
The food in Iceland didn't disappoint. They have lots of veggie restaurants but the fish and lamb were recommended by the locals and that was what I mostly chose. Iceland has a small population of just 340,000 people with a hearty fishing quantity. This means Icelandic fishing is sustainable and they can afford to export a large proportion of Icelandic fish to other global markets. This is a good thing for those markets, since the lack of pollution surrounding Iceland's shores means that Iceland produces some of the best quality fish in the world. Iceland is also a world leader in fishing technology, which means that Icelandic fish are taken care of during the handling process in order to retain quality and freshness which makes it even more desirable. Thanks to this new and updated technology Iceland fishing vessels have been able to reduce their use of oil by 30 per cent between the years 2006 and 2016 – just another reason why the country is so great.
If you want to experience a mixture of cuisines, Iceland's first food street hall by the docks is a great spot. A hidden gem that's only been discovered by word of mouth amongst the locals. The food street hall homes restaurant entrepreneurs who can't quite open on their own. You can expect a collection of cuisines from Korean, Vietnamese and traditional Icelandic menus, including their popular Skyr – a protein yogurt bar. All of which is incredibly fresh, as it's located next to the docs and fisheries, enhancing the healthfulness. You can literally see the fish being carried in from the boats and delivered straight into the kitchens. I enjoyed a seafood platter and prosecco from LAX – what would be a better combination?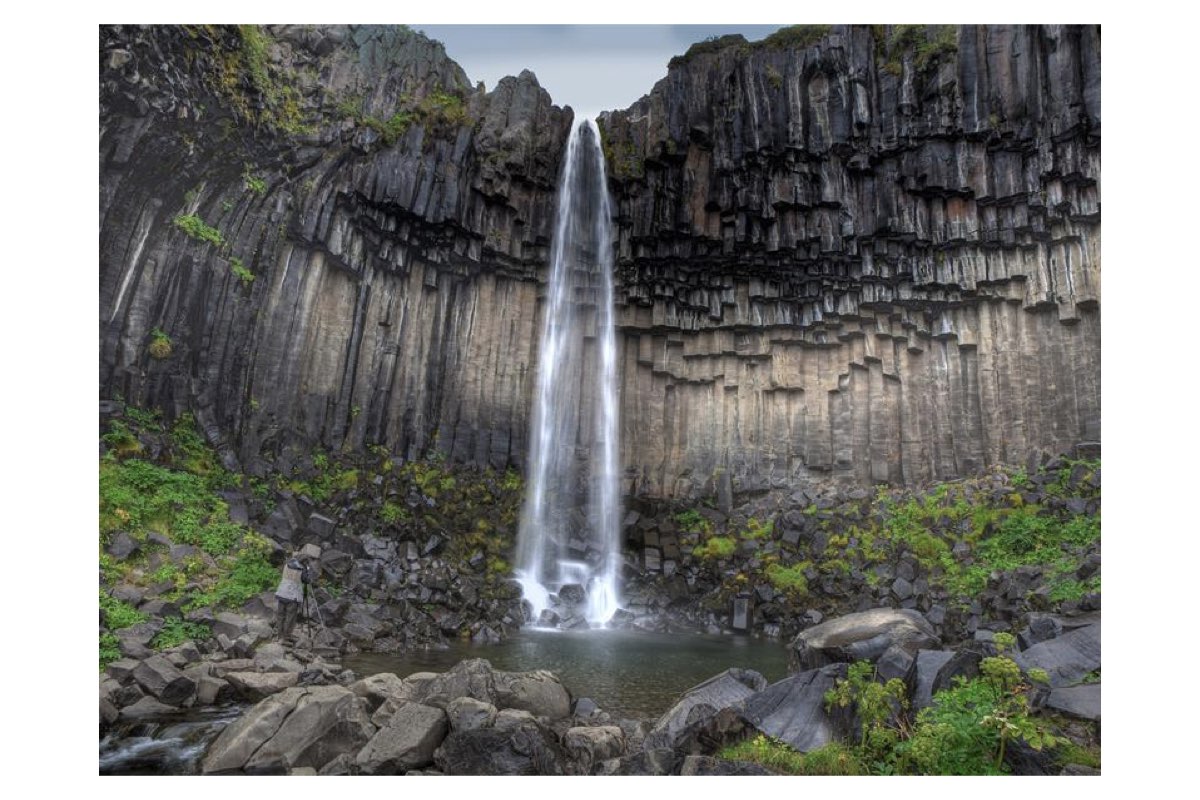 As well as the market, ending the trip in Reykjavík was perfect. The city is small, intimate, cosmopolitan and super pretty. Lots of street art to admire, little cafes, bakeries, restaurants and bars with scenic views of snow top mountains in the distant. If you want to blend in with the local fashion whilst staying well equipped for the Atlantic weather, head to 66 Degrees North.
Unfortunately, we didn't get the chance to see the Northern Lights. With it being summer, there was only a three-hour darkness period where the sun set at 11:45pm and rose at 3:00am each day – very confusing yet it meant the day felt longer which is exactly what you want when you're on an trip right? It gives me another reason to come back in the winter when it's practically dark most of the day.
Leaving Iceland feeling naturally energised, refreshed and renewed – a lot like how the country lives. It's no wonder that there's such a high life expectancy. I already can't wait to go back. So inspiring – I urge you to experience it for yourself.
Must do's:
Glacier hikes
Volcano museum
Waterfalls
Blue Lagoon
Northern Lights
Food Markets
Take a refillable water bottle and make the most of the pure Icelandic tap water
By Kate