POV: it's 2023 and you're choosing to go au naturale with your skincare. Luckily for you, Finnish wellness brand Forest Spa Finland is here to give you a (very big) helping hand. A holistic, natural skincare brand fighting stress from the inside out, DOSE writer Emily gives us the inside scoop on why you need to add forest bathing to your skincare routine…
It's no secret that the digital, fast-paced lifestyle we've created for ourselves comes with its own challenges. And one in particular comes up again and again: stress, of which our skin is the first sufferer. While stress is bound to appear at some point in our lives, luckily most people have found tools to manage their response to it with nature proving to have the most calming and uplifting effect on stress of all. MIND actually found that 95% of people from a recent study said their mood improved after spending time in nature*. 
Now don't worry, we're the first to point out that sometimes, spending time outside in the UK, especially in winter, is weather permitting. But we've got a secret to share. We've discovered a way to forest bathe inside. In the cosiness of your own home. And it comes by the name of natural skincare brand Forest Spa Finland. 
Forest Spa – their story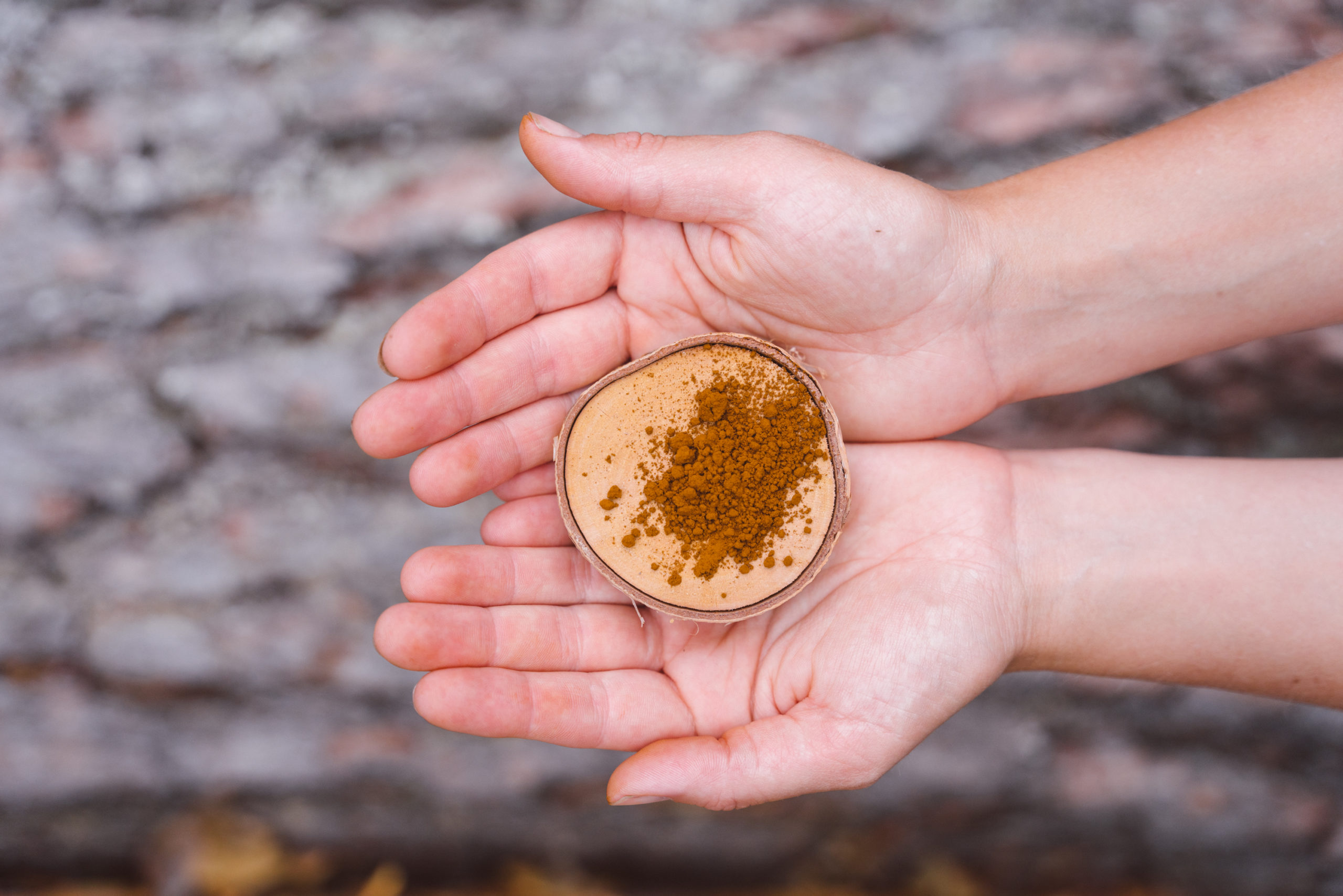 Stress-proof, natural and sustainable, the brand uses a Nordic approach to combating stress, brightening the skin and protecting its original barrier. Making well-being more accessible to those living in a city, or simply always on the go (we're looking at you dopamine machines). With two signature products kicking natural skincare up a notch, the brand uses the highest potency  adaptogen ingredients from the Nordic forest to rejuvenate and protect. 
Redefining industry standards, the products are powered by Nordic forest plant extracts to create stress-resistant skin. Encouraging people to take preventative steps, these organic products combine essential vitamins, botanicals and minerals that heal and restore our skin. All without harming our bodies or the earth. Just like forest bathing, the hero products are high in proven antioxidant, anti-viral, anti-inflammatory and anti-ageing compounds. A.k.a a natural immunity boost. 
Forest bathing for the skin: the natural skincare products you need
Nordic Adaptogen Supplement (RRP £75)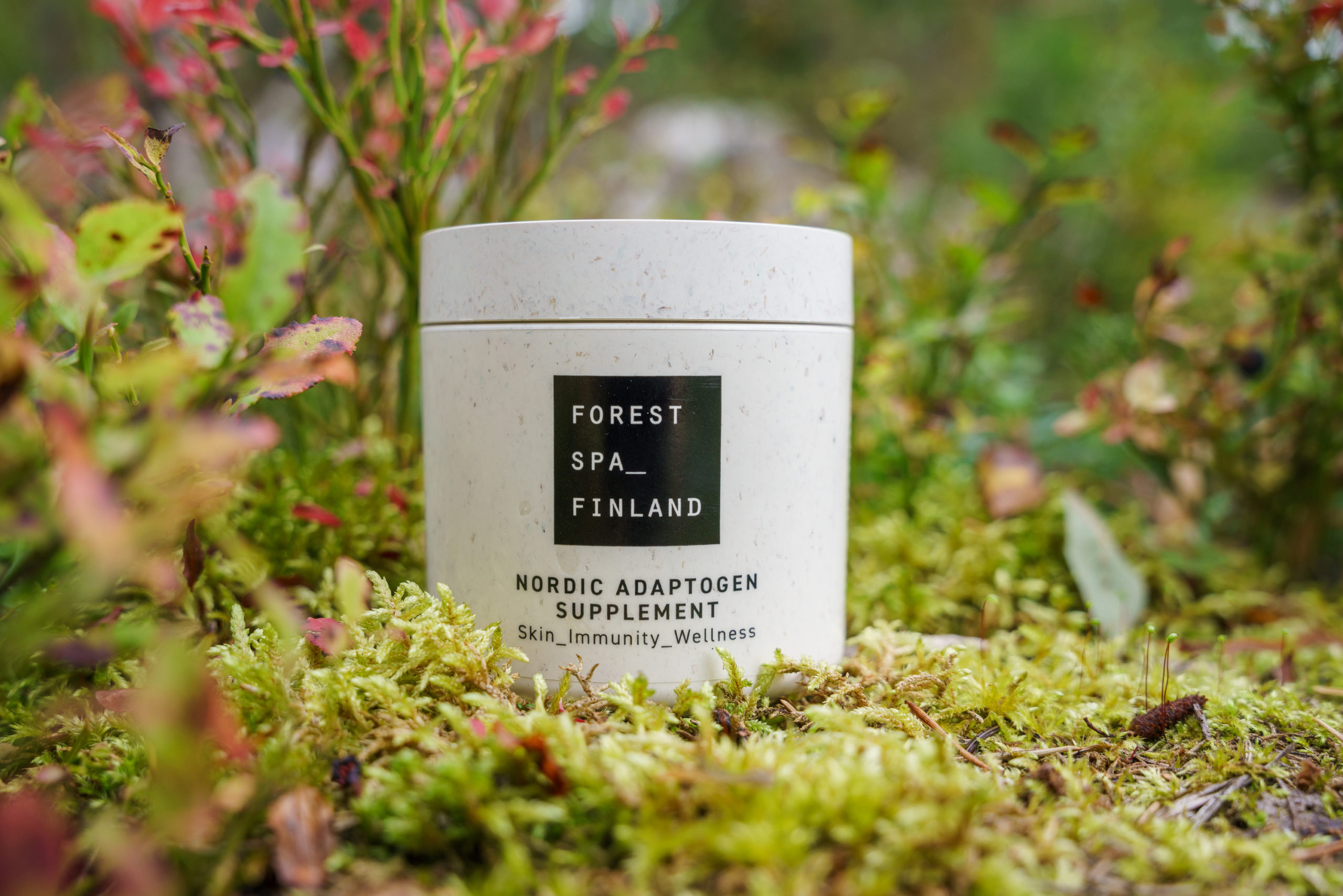 Stage one: prepping skin immunity from within. Or in forest bathing terms, prepping your sacred space outside. A simple supplement providing the equivalent of 20 minutes spent in nature, with just as many benefits. And no rainy walk required. We like to think of this product as our daily dose of the forest. Radiating skin health outwards, the pure supplements build stronger, healthier and more resilient skin. Defending against the impact of stress, it's the ultimate prevention tonic. Not only do they brighten skin clarity and luminosity, they also boost mood and energy levels too. Warning: your face, your conscience and your mind are about to feel REALLY good.
Nordic Adaptogen Serum (RRP £110)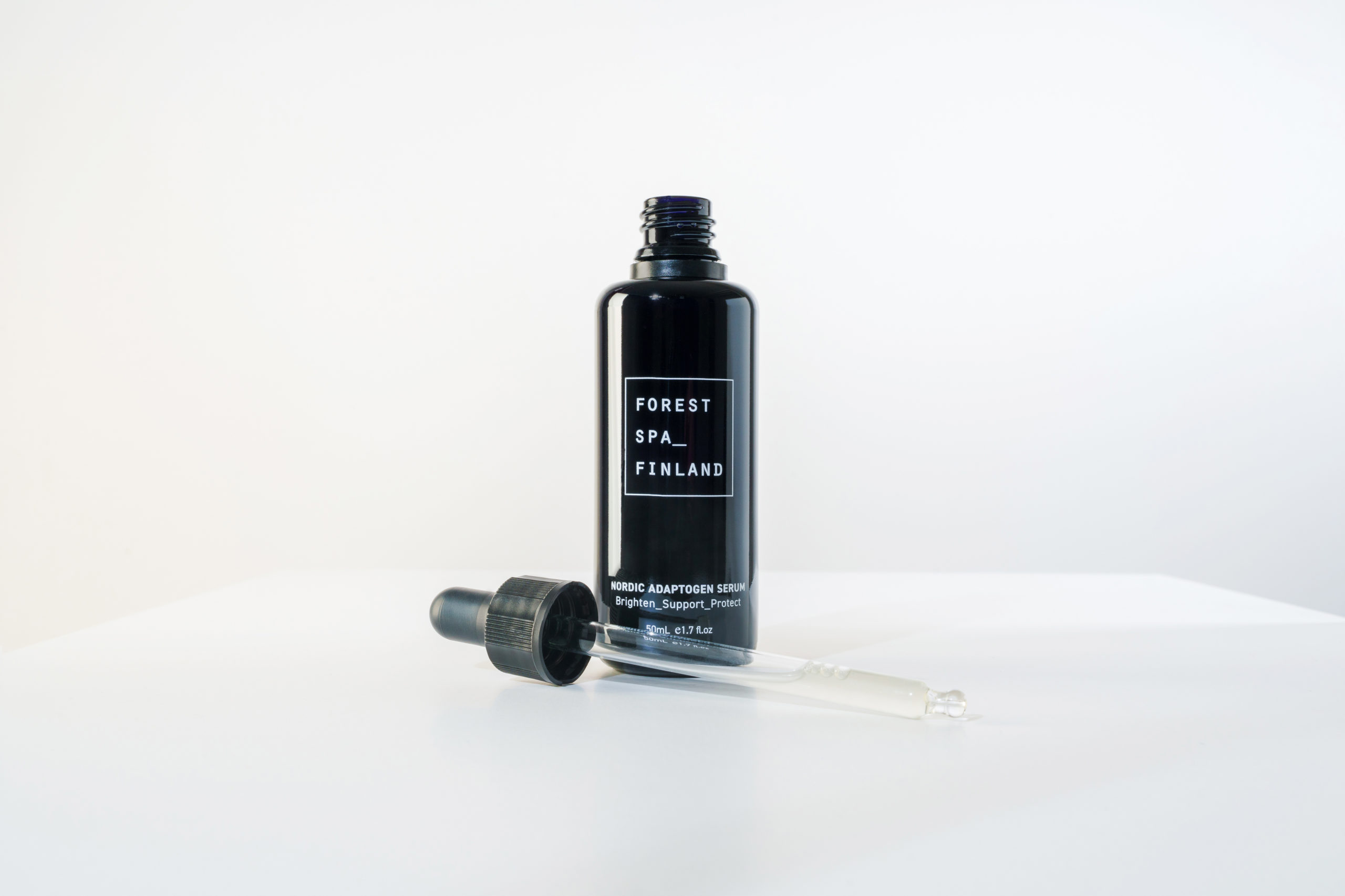 Stage two: redirecting stress away from the skin. We like to think of this one as our skin's reminder to return to its optimal state of being. We all need a little nudge sometimes. Helping skin complexions transition back to a place of resilience and radiance, the serum provides ultimate vitality and softness. Actively protecting against not just stress, but also acne, dullness, redness, flare ups and premature ageing, everyone needs this product on standby in the cupboard. More than skincare but a whole body sensory experience, the scent brings calm and balance to the mind. Just as time spent in nature would. How to use: close your eyes, embody the feeling of nature and enjoy this micro moment of wellness. 
So, next time you can't make it outside, don't panic. This forest in a bottle is your next best thing. There's a reason that Finnish people have been ranked the happiest for five years running. And now we know their best kept secret. 
Both products are available for standalone purchases or on subscription and can be found here: https://forestspafinland.com/
If you're interested in learning more about how stress can affect the skin, give Forest Spa Finland a follow on Instagram. Bite-size and digestible information, tips and tricks at your fingertips here.
By Emily
Get your weekly DOSE fix here: SIGN UP FOR OUR NEWSLETTER