If you're like us, you want to keep it healthy-ish and dislike spending money on pricey lunches, but the idea of making an uninspired lunch to take to work is a bit miserable, then fear not. We've rounded up some meal prep ideas so you can make a tasty, nutritious and affordable lunch at home, that you'll look forward to all morning…
Cooked veg can be king
"For healthy meal preps, it's always a good idea to start with a base of a variety of vegetables," says nutritionist Sophie Thurner. "These can be roasted, stir-fried or steamed. Examples are sautéed mushrooms or spinach, roasted brussels sprouts or cauliflower, baked sweet potato or aubergine, steamed broccoli or fennel, fresh cherry tomatoes or courgetti and cauli rice all work well. To add some protein, add roasted turkey or chicken thigh, grilled steak or chicken breast, baked salmon or lamb meatballs, tinned mackerel or sardines."
Cook in batches
"Batch-cooked meals that make many servings and do not require much attention are your best bet," Sophie says. These are meals like curries, stews and anything roasted in the oven. They have a couple of advantages: firstly, they typically require one pot or dish only, which means less washing up. Secondly, they do not require much babysitting so you can use the time efficiently to either do the washing up or prepare another meal simultaneously."
Stay salad savvy
"To avoid limp leaves, try preparing salads in a jar. You can put the dressing in the bottom and layer the ingredients, putting sturdier things like peppers and cucumber near the bottom, and the leaves at the top to keep everything fresh all day," says Sophie Dillon, nutritionist at Fresh Fitness Food. 'Try this fig and apricot salad, which feeds four."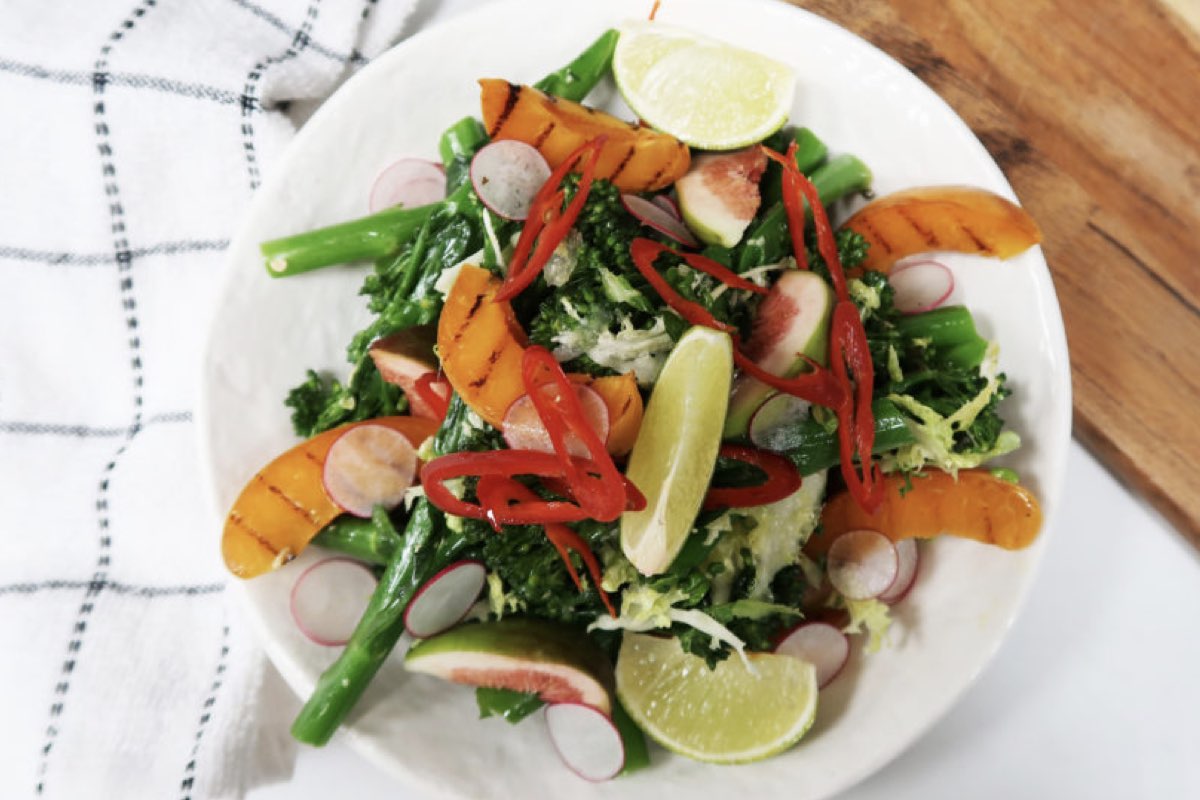 Ingredients
2 Apricots
2 Figs
500g Tenderstem broccoli
¼ Chinese cabbage
½ Red chilli
5 Breakfast radishes
2 Fresh limes
10ml Olive oil
Method
1. Place a griddle pan over a high heat
2. Place another pan on to the heat. Fill with water and bring to the boil
3. Cut peaches into 1/8's and place on the griddle pan. Cook for 2-3 minutes on each side, remove and chill
4. Cut the ends off the broccoli and when the water is boiling, place the broccoli into the water
5. Cook the broccoli for 5-6 minutes then remove and refresh in cold water
6. Thinly slice the radish and Chinese cabbage
7. Slice the figs into 1/8's
8. Mix all the ingredients together then dress with lime juice and a little olive oil
Get creative
Try some unusual flavours so you don't get bored, says Gudrun Jonsson, dietary advisor to Nibble Protein. "A freekeh salad is a good idea. Freekeh is an ancient grain full of fibre and high in protein, helping you feel fuller for longer. Add pomegranate, mint and lemon for an exotic twist which tastes delicious and looks beautiful, making your lunch time meal prep insta worthy!" You can also make your own burrito bowl, he says. "Use sweet potato, avocado and black beans, and you'll feel nourished and satisfied all afternoon long."
Eggs, eggs, eggs
Sarah Lindsay, three time Olympian and co-founder of ROAR Fitness, suggests making an easy omelette. "If I haven't been shopping then this is my go-to as I usually have eggs in the house and this still tastes good cold, as more of a frittata. Use a small frying pan so you can make the omelette thick, fry some cut up bacon and any leftover or frozen veg – you can fry them straight from the freezer. In a bowl beat three eggs with salt and pepper and any favourite dried herbs you might have. Cook on a low heat for four minutes until you can see from the sides that the bottom of the mix is dry. I like to add a little vegan cheese at this point, then put the pan under the grill for a few minutes until dry and starting to brown. Cut into slices or triangles and you're ready to go."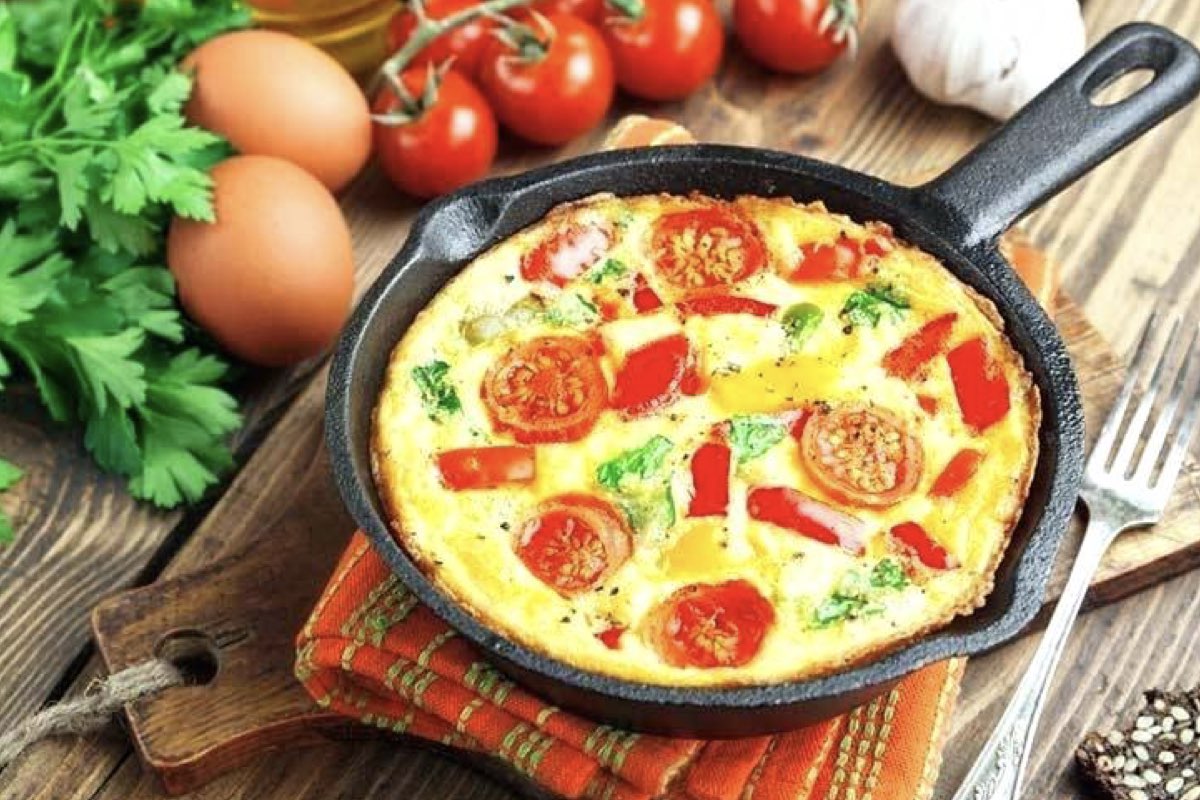 Some personal tips
A delivery service like Abel & Cole means you get amazing seasonal fruit and veg that is a joy to eat and you don't need to trawl the supermarket. You use produce as you get it, so it isn't wasted – and when you see what's delivered, just Google the best recipes using that particular item.
On that note – the hashtag 'mealprep' on Instagram and asking friends for ideas can be really helpful.
And finally, never underestimate the brilliance of breakfast for lunch – overnight oats are healthy, delicious and a sweet midday option, if you're in the mood.
Get your weekly DOSE fix here: SIGN UP FOR OUR NEWSLETTER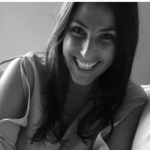 Charlotte is a London girl through and through. She sweats through spin and puffs through Pilates to justify trying the latest restaurants and devouring copious amounts of sweet potato fries, burrata and bread – preferably on holiday. Her favourite destinations include Italy, the Maldives and anywhere where the sun's shining and there's a strong breakfast buffet. She's obsessed with walking, visiting farmers' markets and reading. She's also learning to cook. Wish her (and her husband) luck.