As ski season draws near, you're either eagerly awaiting those black runs, or approaching the slopes with some trepidation. Whatever your excuse for never leaving the après-ski bar, now you can prep for your ski holiday at Chel-Ski.
The indoor ski centre in the heart of Chelsea has launched a fitness class unlike any other to optimise ski performance. We sent Ishbel along with her seasoned snowboarder boyfriend to put it to the test…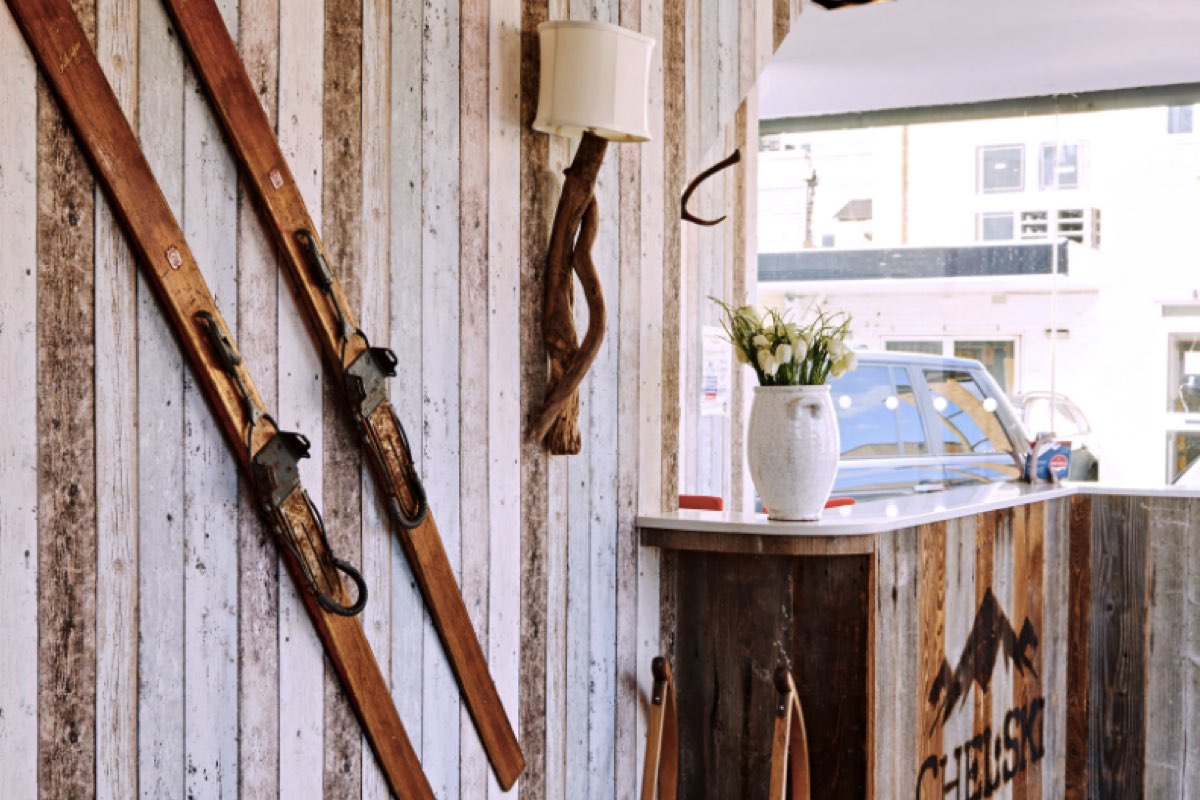 I have never skied. Rory however has been skiing or snowboarding since the age of three and has done two seasons in Canada. To ease the embarrassment of face-planting onto the moving ski track, I bring him along to to my Saturday morning Fit-Ski class.
Our session is led by David Meer, an ex-professional skier turned ski coach, PT, and Cross Fit trainer. It's safe to say we're in for a tough session.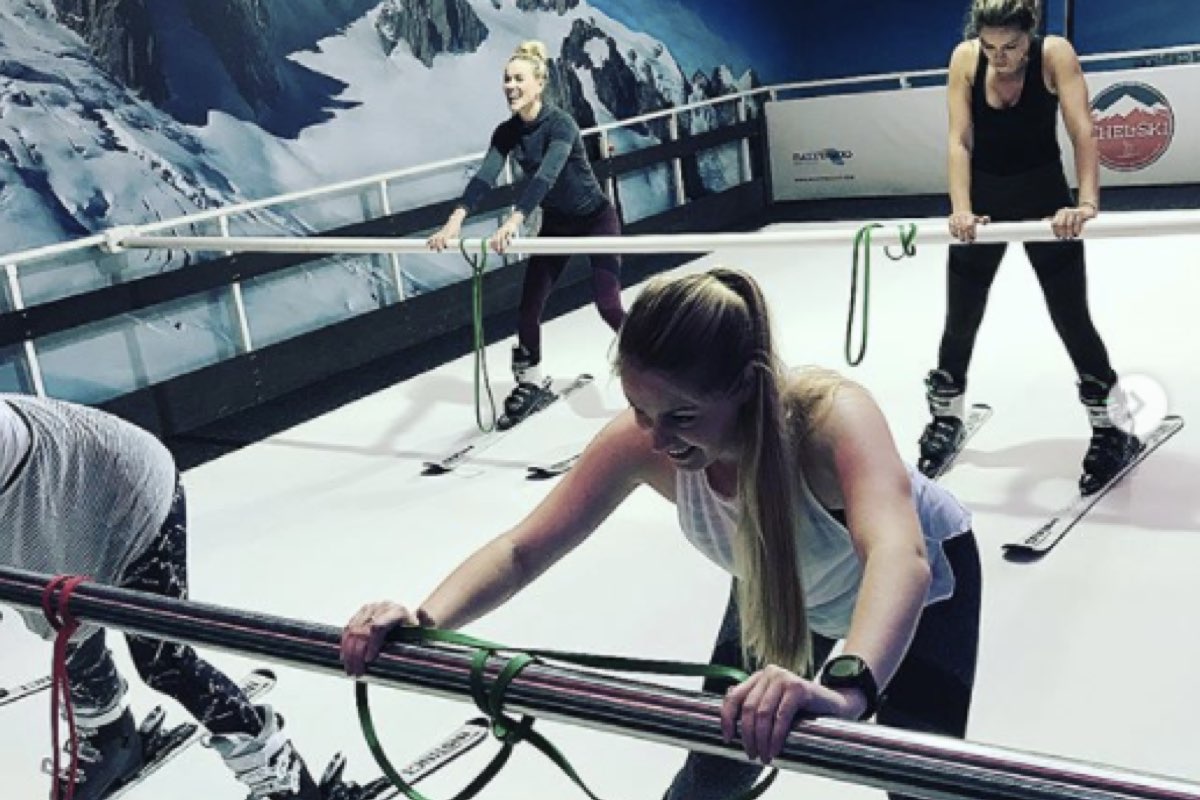 The centre has recently launched the Fit-Ski fitness concept class to complement their usual slope sessions. It is comprised of two parts; off-slope and on-slope. Off-slope focuses on exercises to blast the muscles used for skiing such as weighted squats, lunges and resistant band work. So far, it's all familiar stuff. But then it's time to get into my boots, clip on my skis and hit the slope.
This section is tailored to each individual. For first timers like myself, it is all about getting used to the motion of the remote controlled treadmill like slopes that rotate uphill. I spend time perfecting my snow plough, working up to some turns. It's exhausting. My quads are burning like all my past barre classes melded into one but it's also deeply satisfying and heaps of fun.
Rory meanwhile, is led through the same sets of exercises on the slopes using medicine balls and resistance bands to challenge his balance and build strength and endurance. Not so cocky now are we?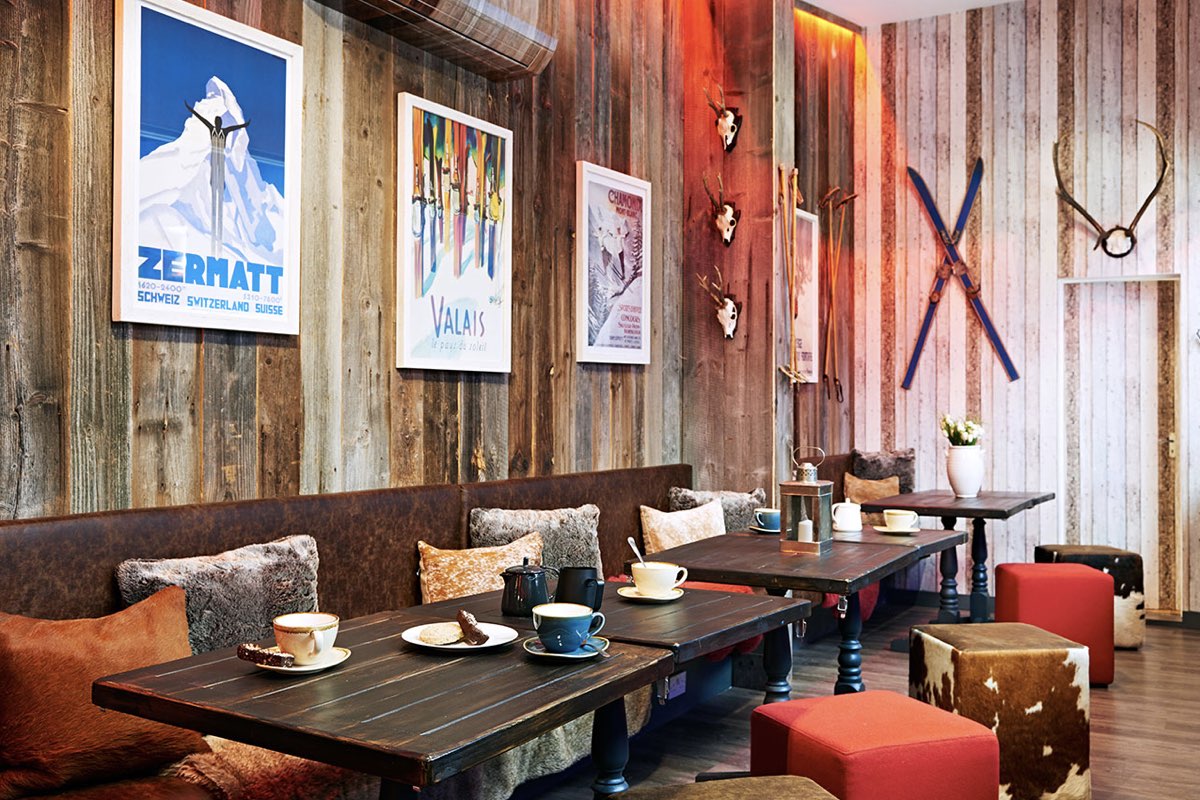 The verdict? We both loved it. Especially as there was no face-planting shame to speak of. It's amazing to see a fitness concept that works for such varying abilities. You can get more out of a 30 minute session on the Chel-Ski slopes than a week on the nursery slopes. So if you are wanting to learn the basics then this is the perfect place to progress!
And in true ski style, there is even an Alpine après-ski bar where you can relax with a fondue after your session – and trust me, you will have earned it!
Address: Chel-Ski, 4 Sotheron Place, Michael Road, London, SW6 2EJ
Tube: Fulham Broadway (District)
Price: £20 for first 2 trial sessions, this includes tuition provided by qualified personal trainers and ski instructors, and supply of boots and skis. Sessions are open to all as a new way to keep fit all through the year – no previous ski experience needed.