There are many pockets of Cornwall that I'm sure are wonderful – St Ives, where the Tate is, or Penzance and Newquay. However, I recommend not being overly ambitious. Pick one corner of Cornwall to pootle around in and really embrace it. You can visit the others next time. Charlotte reports back on 48 hours in St Mawes…
Where to stay
St Mawes is an idyllic, small seaside town, where the Tresanton hotel enjoys a long established fame. Small, utterly homogenous with its cliffside setting and oozing chic but laidback charm, it is owned by Olga Polizzi, part of the esteemed Rocco Forte hotelier family, and makes for the most wonderful base. It has an unusual winding, climbing entrance, that opens into stunning seaside views. These are best enjoyed from the terrace, the restaurant and the hotel's beach club – more on that later.
The hotel has a fetching sitting room, with newspapers and books galore, and also a cosy little bar. Our bedroom is lovely: generous-sized and decked out in pale green and cream, with a large mosaic-tiled bathroom in similar tones. There are Mitchell and Peach bath products, along with Cornish salt to sprinkle liberally.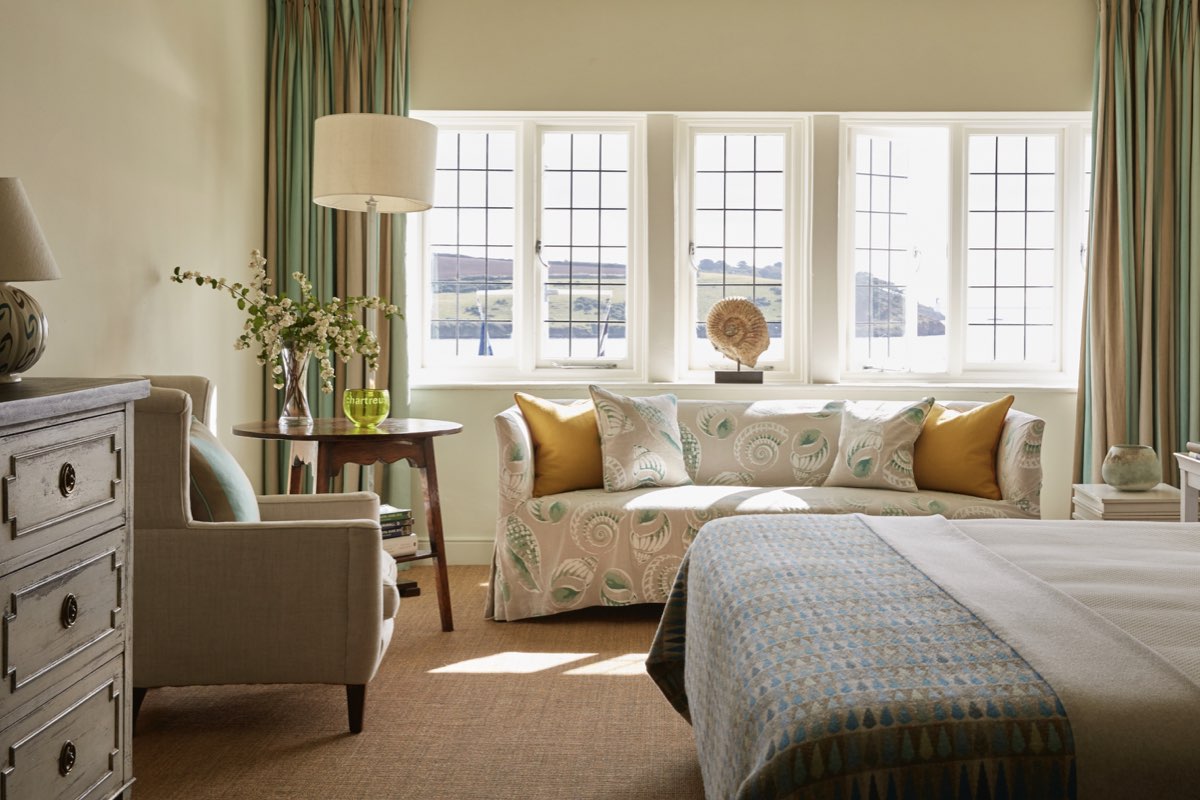 Where to eat
The restaurant at the Tresanton is one of the best in town. At breakfast, a small buffet of berries, granola and pastries is supplemented by a well thought-out menu of everything from kippers, porridge and portobello mushroom with rarebit, to avocado toast and eggs made to order. The terrace is a charming sun spot from which to dine – you can watch seagulls and boats as you indulge.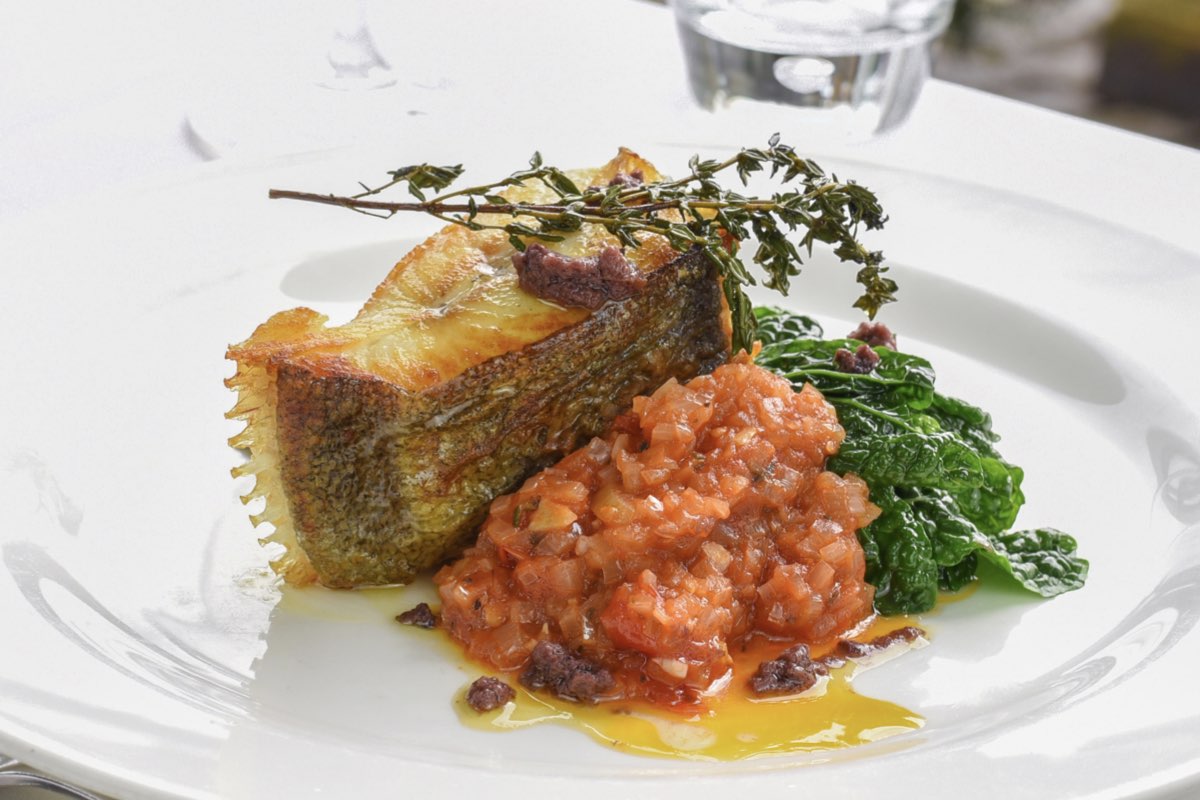 Come nighttime, the restaurant is busy but genteel, with shell lamps on the wall casting a pleasant glow over the pretty blue and white nautical-inspired room. The crowd is smart and the food quality exceptional, but the restaurant doesn't take itself too seriously. Given the proximity to the coast, seafood leads the way, with Italian influences. The menu changes daily depending on fresh catches. It includes the like of Porthilly oysters, seared squid, wild black bread and linguine with clams. The Cornish beef filet is excellent, my husband says, and the dessert menu of classics like lemon tart and chocolate fondant hard to resist.
In town, which is just a five-minute stroll away, the Idle Rocks hotel has a lovely restaurant, and the Watch House is a popular restaurant with tourists and locals alike – do try the fish and chips. A short drive away is the Hidden Hut, a small unimposing gem of a place with seriously good food. Spend the day on the beach here and you'll be in heaven.
What to do
The Tresanton has its own boat, Pinuccia, that you can take sailing for a day. St Mawes, while small, has lovely art galleries and the well-curated Onda, owned by Olg'a Polizzi's daughter Charlie, is worth a browse. St Mawes castle is also worth exploring – it was built on orders of Henry VIII and is wonderfully preserved.
You should also take the ferry over to Falmouth – an easy 20-minute ride, Falmouth is bigger than St Mawes, home to a Rick Stein restaurant, plenty of pottery and homewares shops and many a Cornish pasty.
As for walks, there are several stunning ones. The best is from the Tresanton to a church in St Just, a gorgeous hour's walk through fields along the coast. You arrive at a glorious church with a peaceful graveyard and almost tropical grounds. Truly special, it's one of the most magical places I've ever found myself. I'm not alone; it was described by the poet John Betjeman as "to some people, the most beautiful churchyard on earth."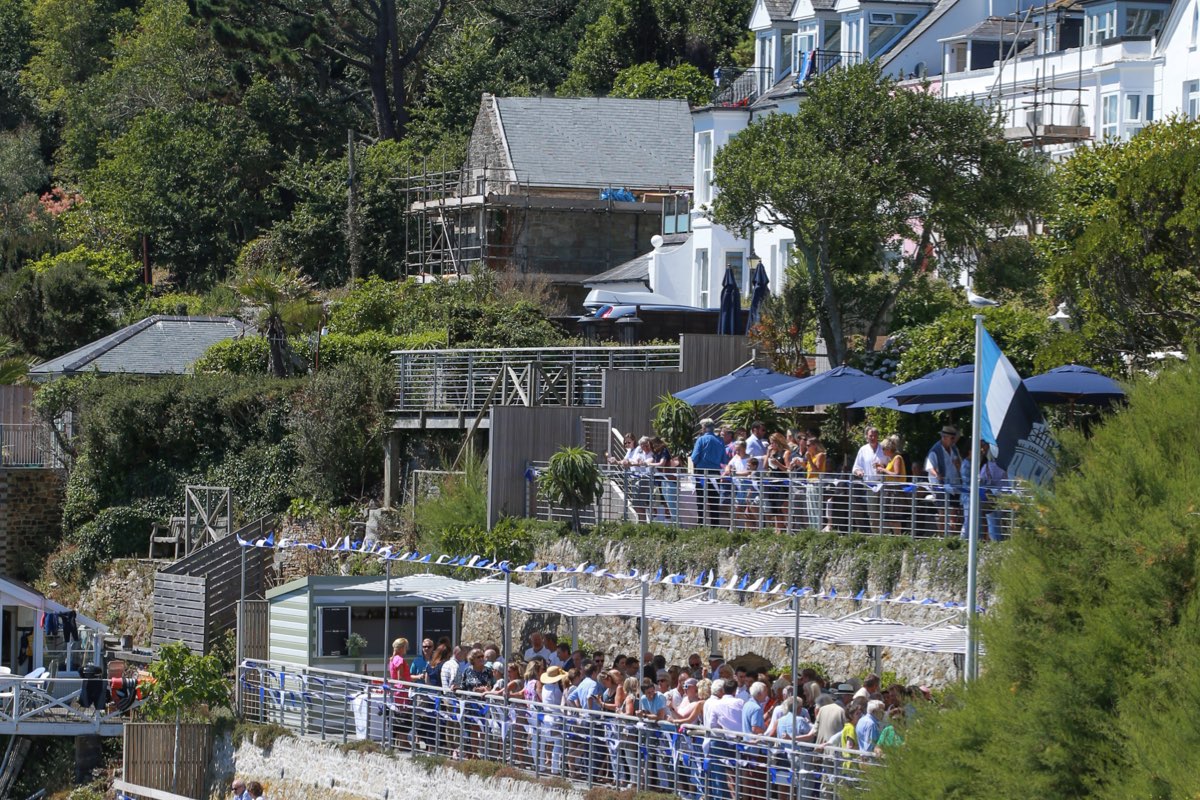 Of course you must have a cream tea, and one of the best is served at the Tresanton's beach club, which also makes fresh ice cream daily. A cream tea with scones is contentious in this part of the world. Those from Devon eat it with cream first, whereas the Cornwall way is jam first.
When to visit
We came right at the end of the summer season, when there's a bit of a chill in the air and most of the tourists have gone home. If you want to swim, July and August lead the way. But really I imagine a stay at the Tresanton is equally wonderful in the winter: bracing walks, fireplaces, red wine and hunkering down. Beauty therapists can come in for the day to give treatments, and stodgier, heartier fare would be no less delicious.
St Mawes stole our hearts and I have no doubt the rest of Cornwall would do the same.
Get your weekly DOSE fix here: SIGN UP FOR OUR NEWSLETTER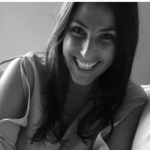 Charlotte is a London girl through and through. She sweats through spin and puffs through Pilates to justify trying the latest restaurants and devouring copious amounts of sweet potato fries, burrata and bread – preferably on holiday. Her favourite destinations include Italy, the Maldives and anywhere where the sun's shining and there's a strong breakfast buffet. She's obsessed with walking, visiting farmers' markets and reading. She's also learning to cook. Wish her (and her husband) luck.