Ever dreamt of starting a business with your best friend? A disaster waiting to happen, right? Not for childhood pals Ed and Rich, co-founders of the superfood chocolate brand, Doisy & Dam.
Packed with superfoods from baobab and lucuma to goji berries along with the highest quality organic chocolate, the brand stands by the philosophy that you shouldn't have to sacrifice health to find indulgence.
We catch up with co-founder Rich Wilkinson to get an idea of what it's really like working with your best friend…
Where did the name Doisy & Dam come from?
When we were searching out a suitable name we did a bit of research and came across two scientific badasses – Edward Doisy & Henrik Dam. They won a nobel prize in 1943 for their work on Vitamin K and in general did a huge amount for our understanding on how nutrition affects our health. We thought it was a shame they were relatively unknown so we decided to name our business after the dastardly duo as an homage.
As childhood best friends did you always dream of running a business together?
We've been planning businesses together ever since we were wee nippers. During school days that tended to get us into trouble more than make us any money but I think we learned a fair amount about which side of the rules to stay on!
Do you girlfriends get along? Have they been supportive throughout the process?
My (now) wife Hannah has been hugely supportive throughout, as has Ed's girlfriend Jess. It wasn't easy suggesting to Hannah that I quit my job and we move into my parents basement….with Ed….but she never kicked up a fuss and has enjoyed seeing the process as we grow! They both know what it's like to live with frustrating partners who never sit still and are always coming up with ridiculous ideas!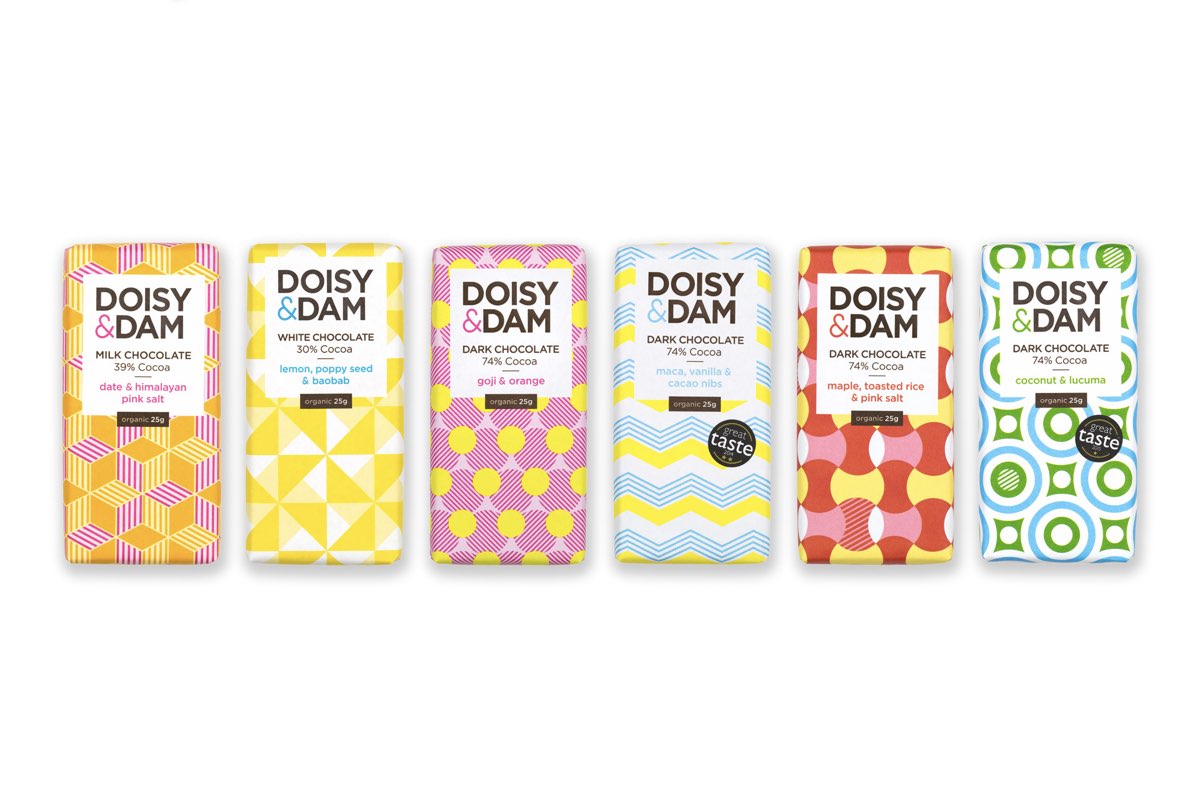 How have your past work experiences helped with building the brand?
My background was in finance and Ed's was in marketing – they're two pretty complementary skills and as a result we naturally split into those roles early on. I handle all the finance, operations and production side of the business whilst Ed runs our sales and marketing.
Defining our roles early on was hugely helpful as it allowed us to focus on what we're good at, we knew nothing about the food industry but there were loads of transferable skills from our previous jobs!
What are your tips for any budding entrepreneurs looking to start a business in the health/wellness space?
Don't be too precious about trying things – too many people worry about making their product perfect before bringing it to market. The most important thing is to get real customers to try it and buy it! There's no point making something beautiful and perfect if no-one wants it, it's much easier to take an iterative approach to product development based on customer feedback.
What is the long term aim of Doisy & Dam?
We want to become the largest premium chocolate brand in the UK, bringing better chocolate with innovative flavours to people across the country, with no crap added. We're also working on owning our own cocoa plantation in Colombia so hopefully in the next few years all of our chocolate will come from this one particular location where we're able to have a direct impact on the ground. That's something we're super excited about.
Have you ever suffered burn out? What are your top tips for managing stress?
Since we started the business I've not suffered anything like the stress I used to get in my previous job, the hours are longer and the workload is massive but working for yourself is just so much more satisfying. I do go boxing though so perhaps getting punched a few times a week is all the stress relief I need!
How important is fitness to your wellbeing?
Very! I think as much as its important for my physical health, it's important for my mental health. I use exercise as a way to switch off. When I'm boxing I'm not thinking about anything else other than the boxing itself, otherwise it's very hard to fully shut down from work.
What are your favourite things about London?
The food markets! I love exploring what food there is on offer in London and there are so many different and interesting markets around London. My favourites are Brockley market which has the amazing Good & Proper Tea van selling homemade crumpets and tea, and Maltby Street market in Bermondsey which is just packed full of delicious street food in a tiny alley.
Life mantra?
Do something you love!