A 5 minute walk from Parsons Green station and a few doors down from Ride Republic lies HeartCore Fulham.
The hybrid fitness studio best known for its signature reformer workouts, also houses one of London's toughest TRX classes, led by head trainer Gok Yesodharan.
Work through a 55 minute high-intensity mix of technical TRX training and cardio circuits that will push your fitness to the next level.
If you find bicycle crunches and burpees a doddle… try doing them with your legs hoisted in a TRX. The challenge of trying to keep your hips level and stable while your legs are suspended forces you to engage your core strength, resulting in a more functional, efficient workout.
By the end of class, your arms may be quivering, but your abs will feel so chiseled you'll be able to grate cheese off them. OK… maybe after a few more sessions.
Try a class with Gok every Saturday in Fulham 8 – 9, 9 – 10 or 10 – 11. You can also find him during the week at St John's Wood and Chelsea. His irrepressible energy and statement beard (that's almost as versatile as a TRX), make for a truly memorable class.
We'll forgive him for the S Club 7 and Britney tracks (… we secretly loved them). We're also a fan of his super hero themed Instagram feed…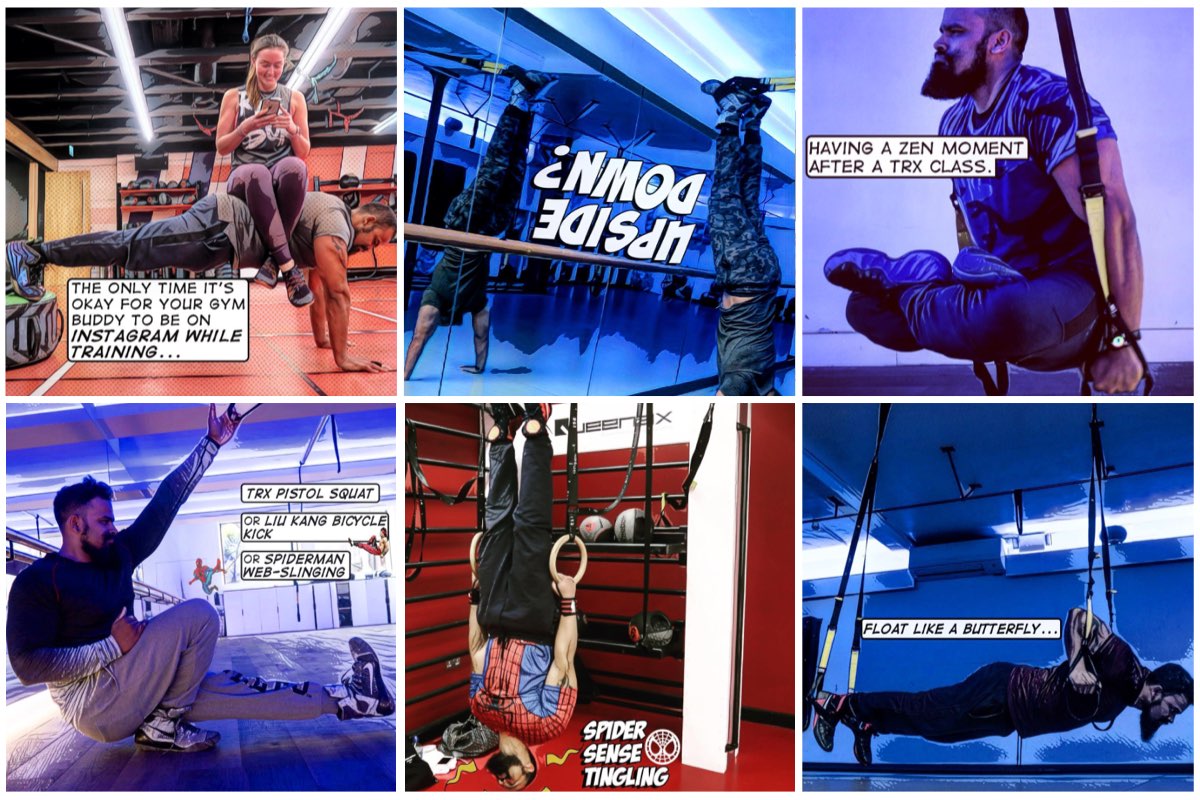 Kick start your weekend with a buzz of endorphins and reward efforts suitably with scrambled eggs and smoked salmon at Côte by Parsons Green Station.
Address: 723 Fulham Rd, Fulham, London SW6 5UL
Tube: Parsons Green (District), Fulham Broadway (District)
Price: First class is free (for Heartcore first timers). Single class – £27. 5 classes –  £125 (£25 each). 10 classes –  £220 (£22 each).