It's been a long year and our usual wellness routines have gone out the window. But now we're coming out of lockdown and launching back into our old way of life. From exercise classes followed by post workout brunches, we can't wait to explore what London has to offer. Based on the success of our London Wellness Guide, we've made it easier for you to choose your go to wellness spots now that lockdown is over. If you want to know where to find the best workouts in City & East London but also where to reward efforts afterwards, whether that's with a tasty brunch or a relaxing massage, you're in the right place.
You might find yourself sipping a Chai Latte after working up a sweat in Hackney. Walking from your Beyonce themed dance class through the graffiti-filled streets of Shoreditch to a Bombay-style café. Or squeezing in a fast and furious lunchtime workout in the heart of the City. Discover all in the City & East London edition of our London Wellness Guide – packed full of places to workout, eat out and practice self care. Find a balance of what's good for you and what makes you feel good. It's a philosophy we like to call "healthy hedonism"…
London Wellness Guide – Hackney
Get your health and wellness fix with our guide to Hackney. From our favourite foodie spots like The Grand Howl and Pidgin to workouts to make you sweat at Blok and Pop Fit. This section of the guide has all our favourite spots from Bethnal Green to Hackney Central.
Let loose with a dance workout at POP FIT
What it is: A two studio gym, founded by former Royal Ballet School student Stephanie Burrows, combining high intensity workouts and dance.
Why we love it: it's a full body conditioning class that borrows techniques from Pilates, yoga, plyometrics and dance, set to loud, fast, upbeat pop music.
How to get there:  19 Sidworth Street, London Fields, London, E8 3SD Tube: London Fields (Overground), Bethnal Green (Central)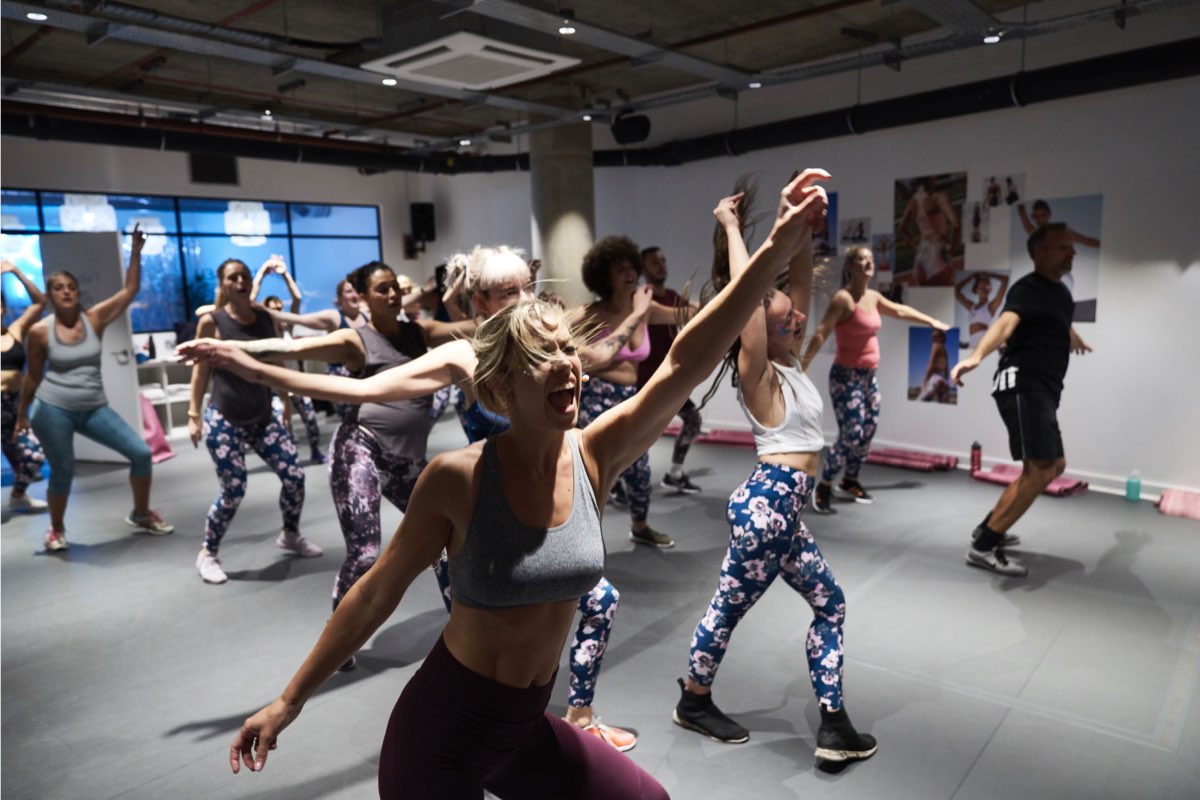 The beautifully designed sprawling facility features two studios, a breakout soft cushioned seating area, changing rooms with REN products and a retail capsule by Fabletics with a curated collection of ready-to-buy outfits and leggings.
Post workout eats in Hackney
For some post-workout fuel, shower off and head to The Well Kitchen, a snug, independent cafe over the road serving great coffees and breakfasts (smashed avocado, baked eggs and beans, that sort of thing).
Other great foodie spots in this area include The Grand Howl a small batch coffee roaster with coffee and breakfast to die for. For Michelin-starred dining, head to Pidgin.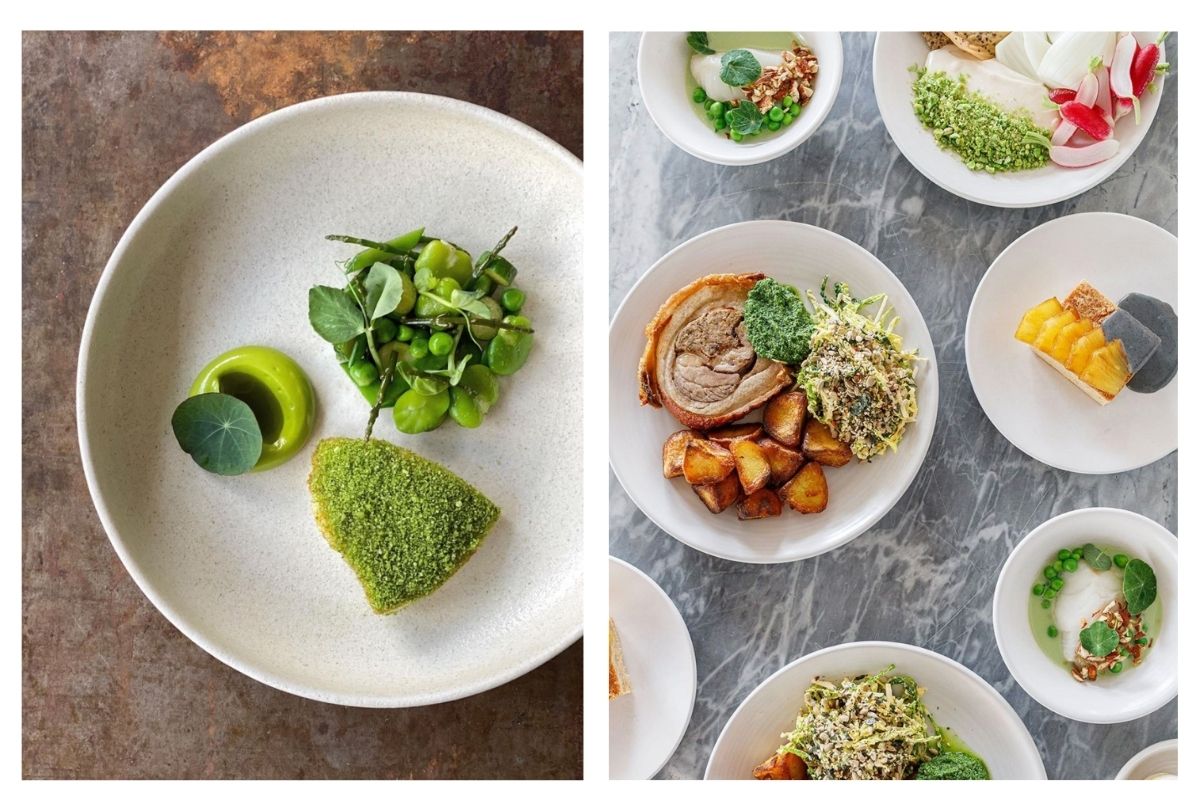 Detox from a heavy weekend at The Refinery
What it is: A futuristic studio offering everything from meditation, yoga to HIIT.
Why we love it: A hot spot for modern meditation and a huge variety of yoga classes to get your yoga fix.
How to get there: 14 Collent St, Hackney, London, E9 6SG Tube: Hackney Central (Overground)
The art of refining, where unwanted substances are removed… be it weekend toxins or stale stagnant energy, switch it up for a dose of happiness at this fitness playground.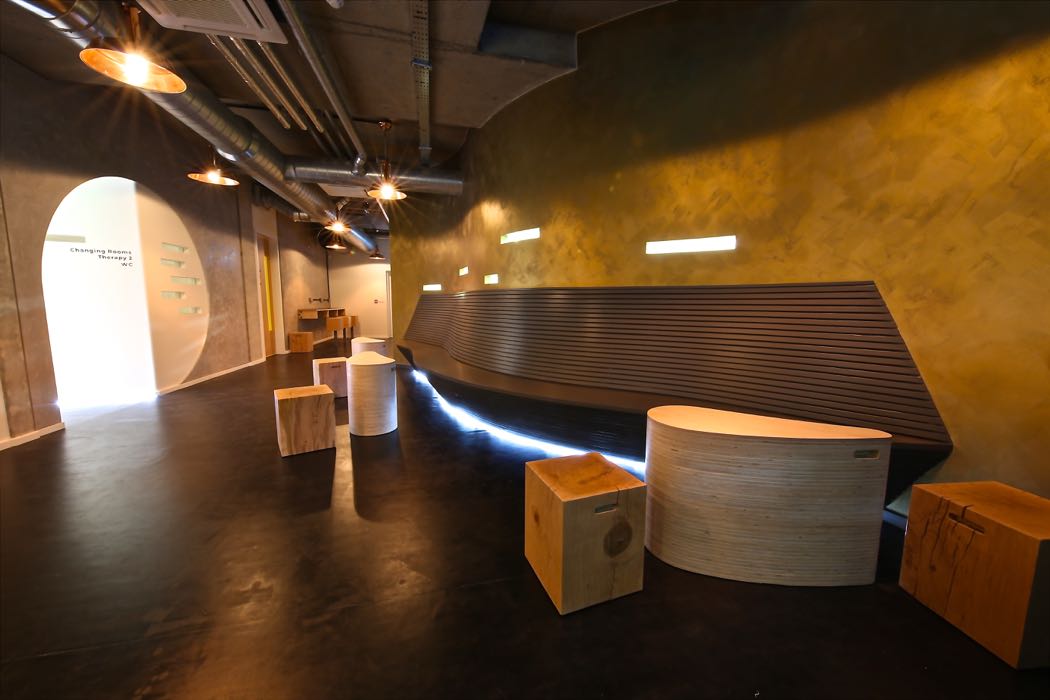 Located in a sleekly designed underground bunker with tunnels, low ceilings and exposed concrete, classes range from mindfulness mediation and Yoga Fit Flow to R*U*S*H HIIT – a mash up of kettlebells, medicine balls, weight training and callisthenics to get you fitter and faster.
The best pizza and cocktails in Hackney
For evening sophistication, you're a ten minute walk from modern British restaurant Pidgin. If only wood oven pizza will do, visit Martello Hall for a slice of the Vegan Viking washed down with a bloody hot bloody Mary.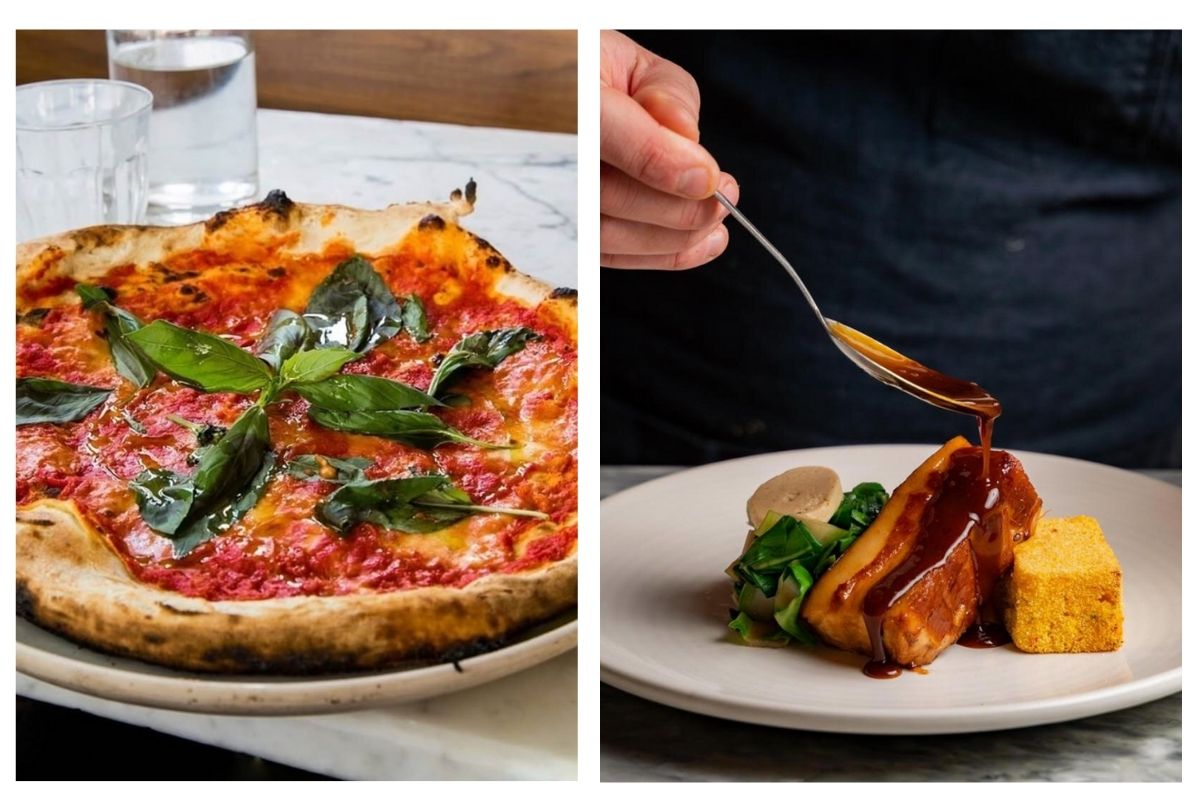 No nonsense fitness at BLOK
What it is: An industrial-style East London hangout with bare brick walls, vaulted concrete ceilings and cast iron pillars.
Why we love it: Whether you're looking for dynamic or restorative, power yoga or yoga for beginners, Ashtanga or Yin, there are classes to suit a range of abilities.
How to get there: Address: Clapton Tram Depot, 38-40 Upper Clapton Road, E5 8BQ (BLOK has another studio in Shoreditch). Tube: Clapton (Overground), Rectory Road (Overground)
We're a fan of Blok Flow, a music-led sequence that bridges the gap between hardcore fitness and traditional yoga, created by renowned yogi and dance choreographer Ida May.
Mix it up with strength and conditioning classes like Blok Fit, Functional Fitness, HIIT and Methodology X. There's also primal movement classes that incorporate crawls, hops, jumps, boxing, Pilates and barre.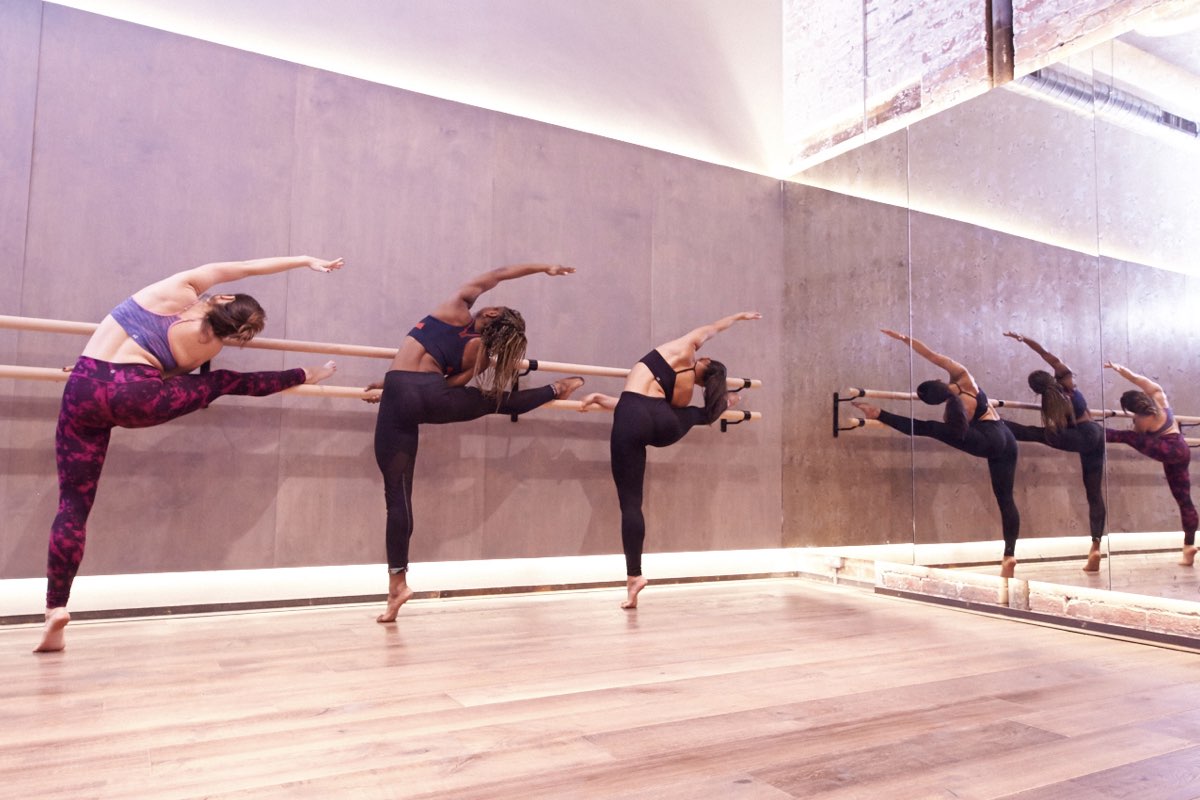 If you fancy something more playful for the weekend, rave your way to fitness with the aptly named 'Blok Party'. Other cult classes include 'Disco Barre' with Sophie Ritchie – a barre-based workout set to underground disco and house favourites, Derrier @ Haus of Barre9 – an intense barre-based conditioning workout, focusing on lifting the (you guessed it) and the aptly named Happy Hour @ The Barre where you can say 'cheers' to your body and make new friends sans hangover!
Check out our article on Blok for more info on one of our favourite east london studios.
Refresh with a post workout pick me up 
For post- workout grab and go refreshment, the in-house café offers a menu of sustainably sourced seasonal food to boost energy and fuel your workout. Peruse a selection of healthy, natural breakfast pots, protein pots and pre- prepared meals available to eat in or take away. The café also boasts the UK's first bone broth bar in a gym. If you're planning on heading out afterwards, make use of the showers and hairdryers.
For a post morning yoga brunch, we recommend Palm Vaults, one of London's most Instagrammable coffee haunts. Also try Lyle's and My Neighbour's the Dumplings, we recommend the tofu and Shitake mushroom rice box.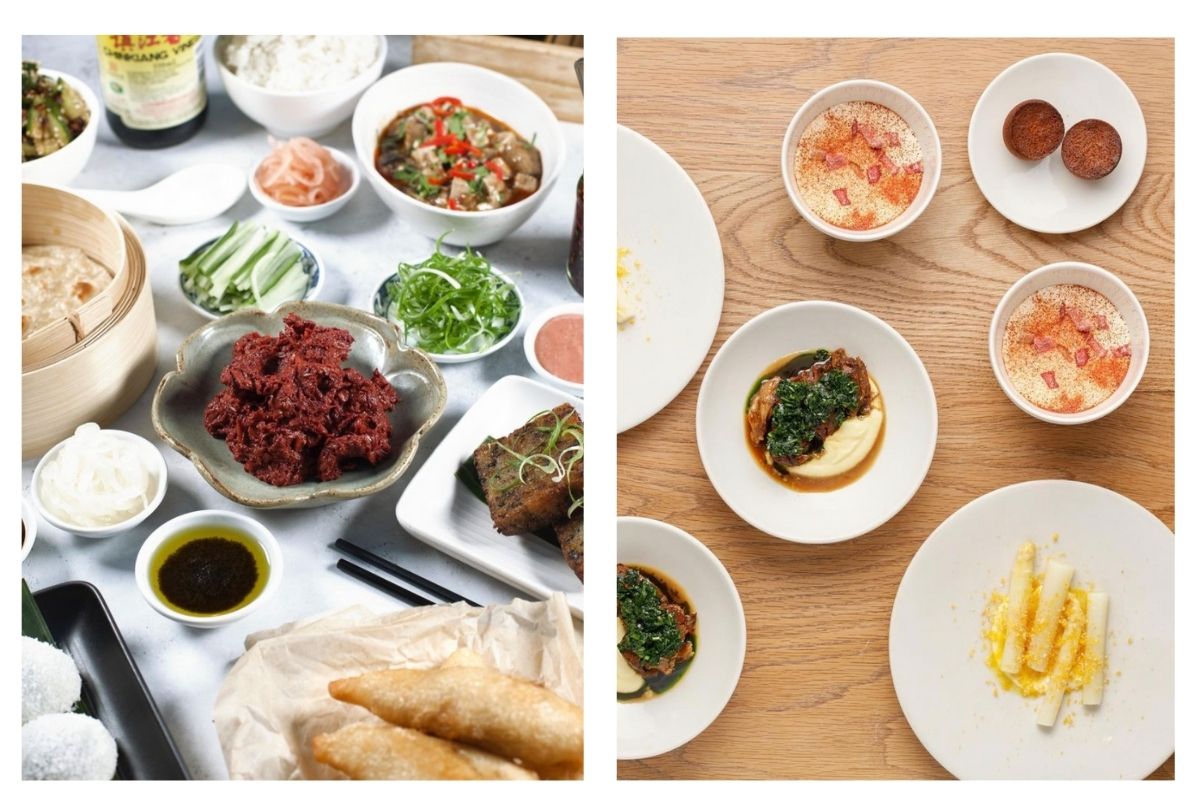 All the wellness hotspots in Shoreditch
This section of the London Wellness Guide focuses on everything Shoreditch has to offer. Workout at Barry's or The Foundry then stop off for a well deserved meal at The Aviary, Hoxton Grill or Ozone. You won't be disappointed with what Shoreditch has to offer.
Work to your max at BARRY'S EAST
What it is: The cult workout that fuses interval cardiovascular treadmill routines with strength training on the floor has grown into a veritable empire since its debut in 1998.
Why we love it: Whether you want to focus on Arms & Abs, Butt & Legs, Chest, Back & Abs, Core & Abs or the Full Body, there's a 60-minute class with your name on it.
How to get there:  2 Worship St, London, EC2A 2BH. Tube: Liverpool Street (Central, Circle, Hammersmith & City and Metropolitan lines)
The boutique fitness market shows no sign of slowing down thanks to our penchant for cardio parties to bass-heavy pop music and a certain loud army-style bootcamp.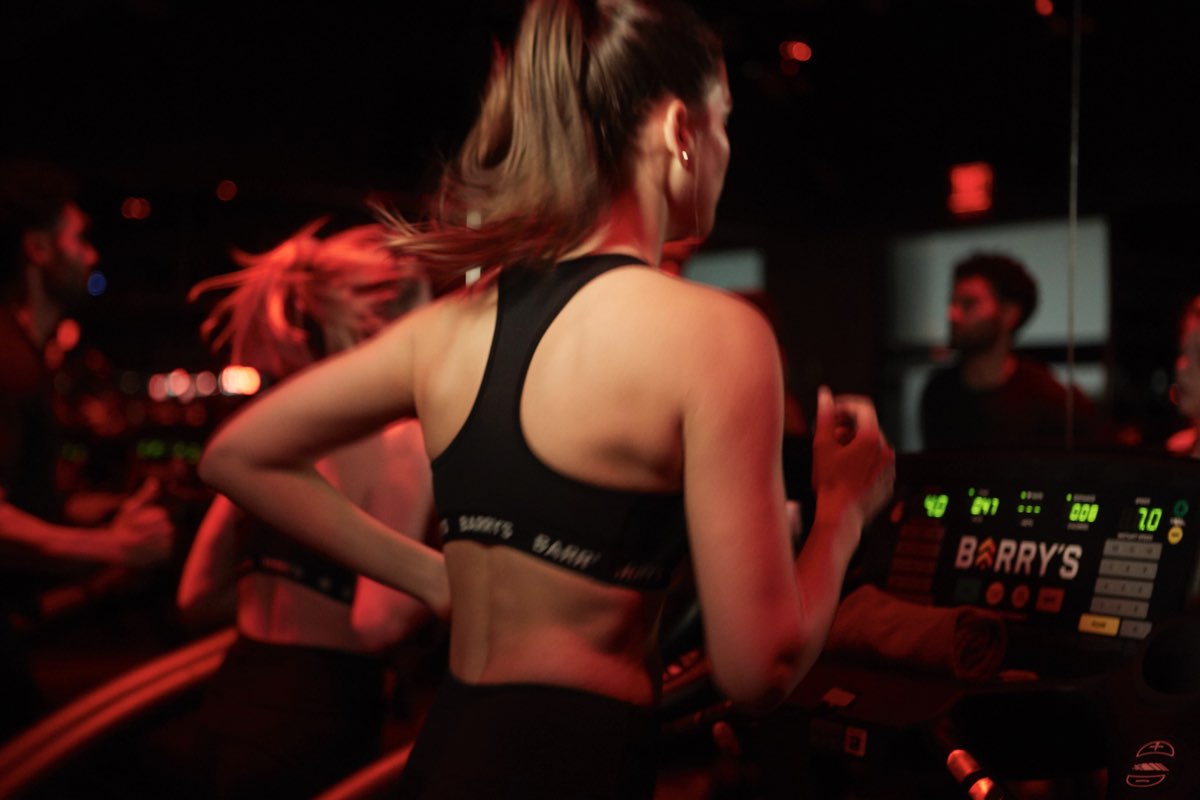 This go-to workout for burning off steam (and shaving waistlines in the process) is still one of London's best-loved sweat fests with sell-out classes and memorable instructors.
Prepare to work your socks off and be rewarded with a mighty endorphin rush. They don't call it the 'best workout in the world' for nothing.
Rooftop cocktails in Shoreditch as a post work0ut treat?
Shower off with Malin & Goetz products in the luxury showers and head to The Aviary in Finsbury Square. An iconic rooftop with breathtaking views. From cocktails to salads and burgers, we recommend the honey and lemon thyme baked feta, chickpea and bulgur wheat salad for a refreshing post workout meal.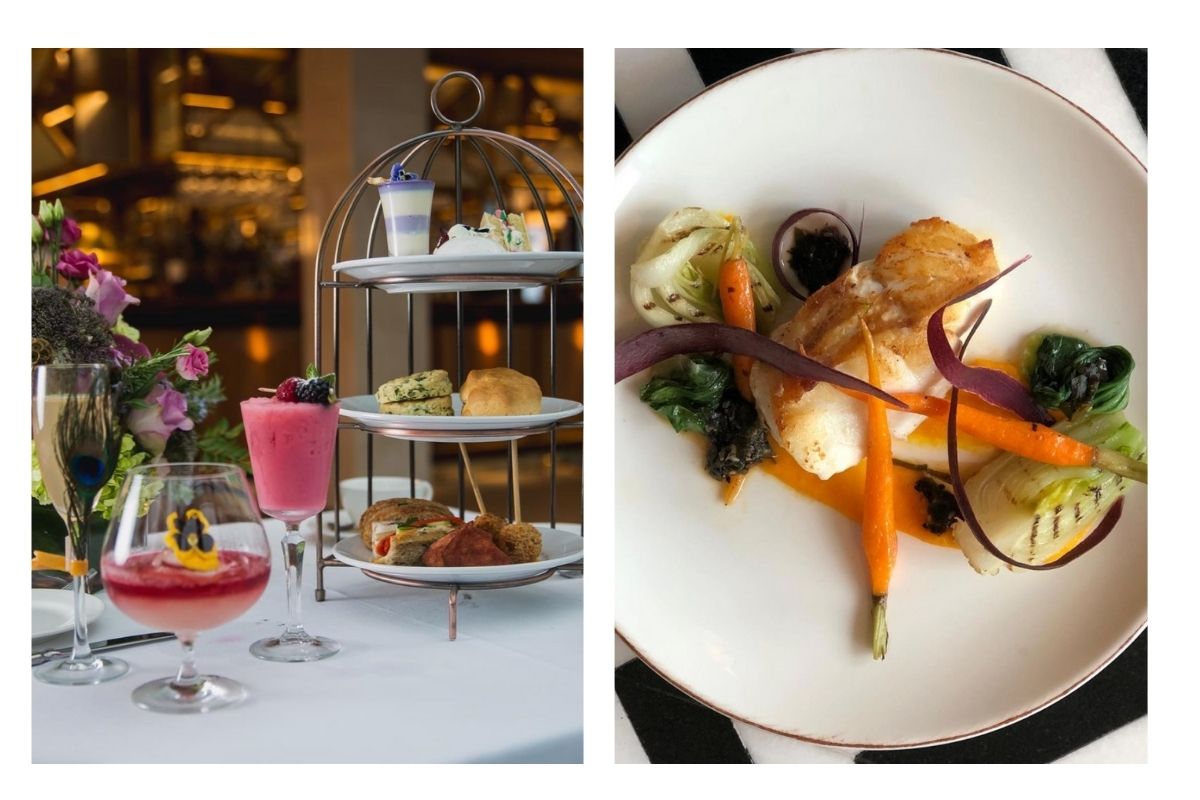 Shoreditch is a hot spot for good eateries and coffee, and the list goes on. Visit Hoxton Grill, The Breakfast Club, or Ozone for your breakfast or coffee fix.
Another option is walking 10 minutes to Lantana Cafe, for Buddha bowls and seriously punchy coffee.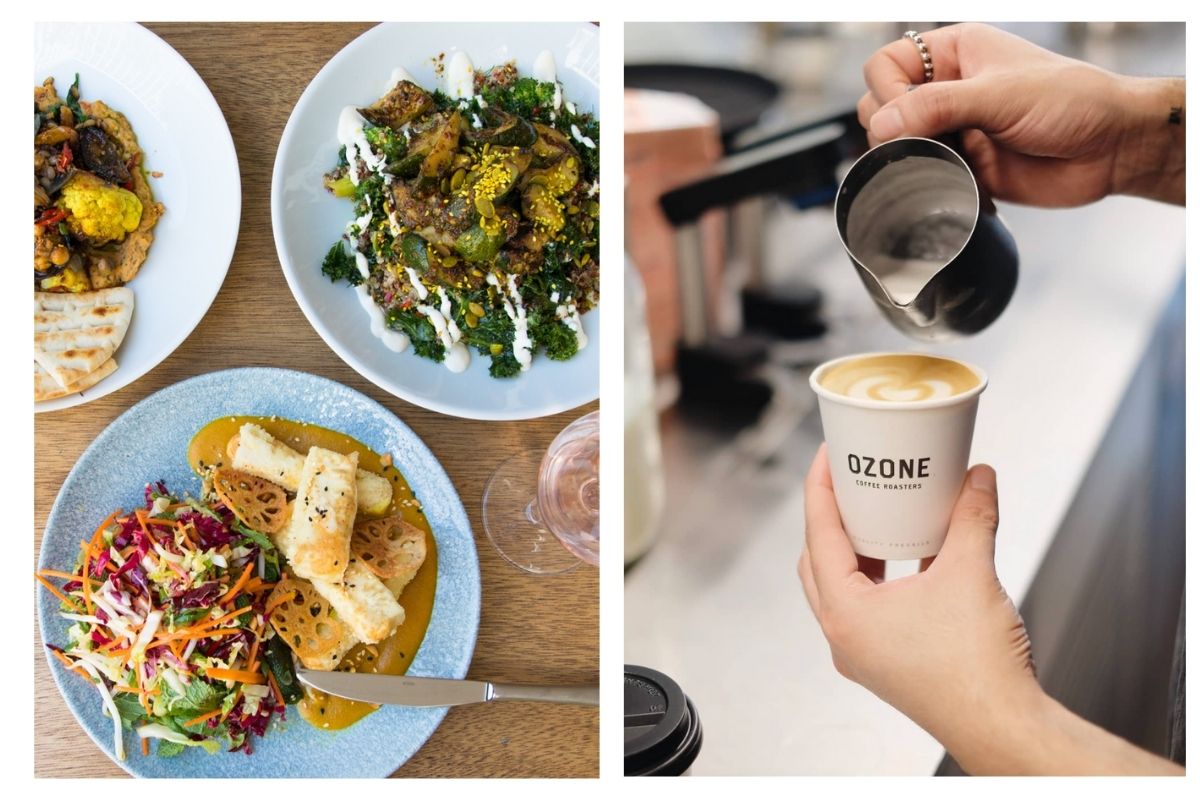 Strength workouts at The Foundry
What it is: A results-driven gym where only the strong belong and where London's top instructors go to train.
Why we love it: If you're working towards a goal and classes aren't doing it for you, try a semi- private session instead. With a maximum 4 people, this is a great option for those who can't afford a PT but are looking for the same quality coaching and attention.
How to get there: Address: 227 City Rd, London, EC1V 1JT. Tube: Old Street (Northern)
If you're serious about pushing your fitness to the next level, it's time to build some proper foundations. Discover cult classes such as City Strongman – known as one of the toughest workouts in the City. Find the same toys you'd expect to see in the World's Strongest Man circuit. Only instead of record-breaking feats of strength, they use lighter loads for an effective fat-burning workout. Think: log lifting, sled dragging, prowler pushing and atlas stone carrying.
If you fancy some HIIT, try SWEAT. A 45-minute class packed with challenging calisthenic movements, fusing circuits of strongman toys with Versa Climbers and Concept 2 rowers.
London Wellness Guide – Whitechapel
Step into the ring at 12X3GYM
What it is: A boxing experience founded by Darren Barker and Ryan Pickard – sparring partners who met at Repton Boxing Club and went on to fight for club and country. Both were trained up by the legendary Tony Burns MBE so they understand the importance of a great coach and the special relationship you can build with them.
Why we love it: This traditional boxing gym is home to old school techniques without complicated machinery or flashing lights. Anyone is welcome, so long as they have respect for the ring and a genuine desire to box.
How to get there: Address: 76 Alie Street, Aldgate, London, E1 8PZ (12 X 3 have another studio in Paddington). Tube: Aldgate East (District, Hammersmith & City), Aldgate (Circle, Metropolitan)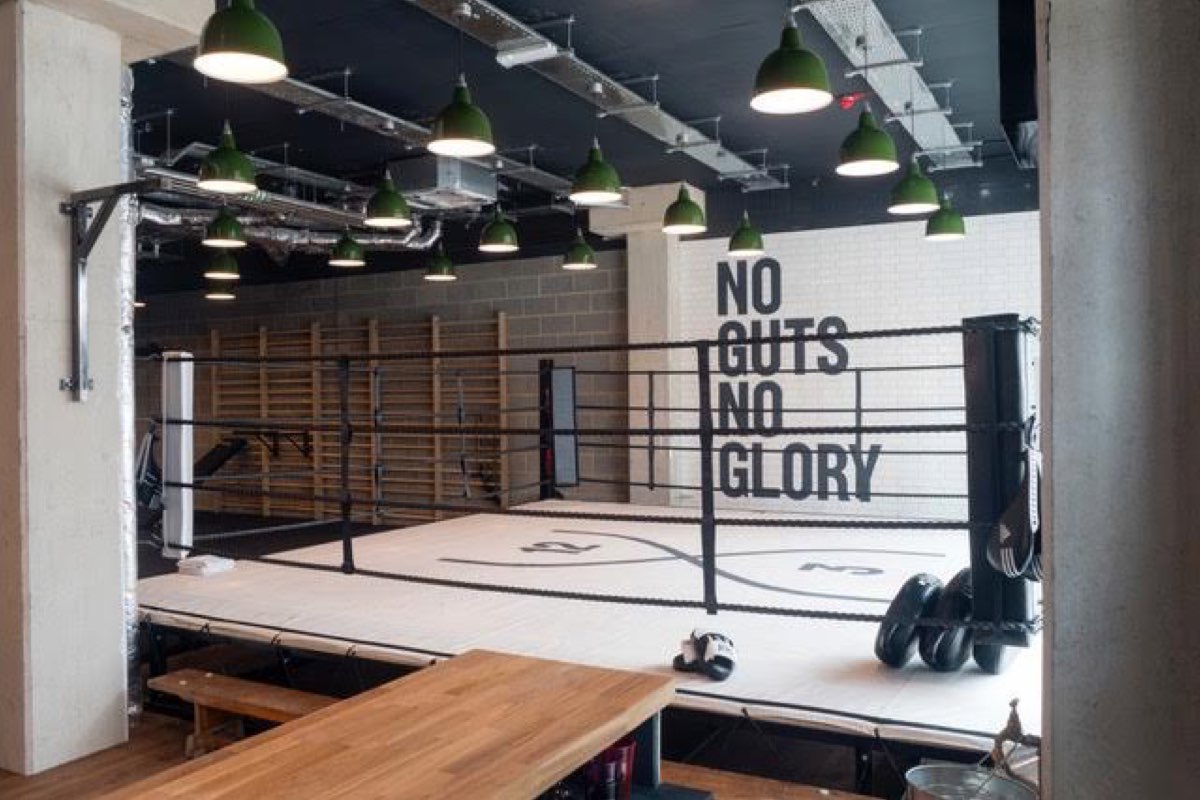 Like Mickey Goldmill to Rocky Balboa, behind every fighter is a great coach. Whether you're new to boxing or competing for a title, you won't reach your potential without one. Find yours at 12 x 3 Gym in Aldgate.
Based on the signature workout of 12 x 3 minute rounds, the focus is on six key areas of training that are equally important to becoming a complete boxer: speed, stamina, strength, footwork, timing and mindset. With no big classes, you can choose from 1-to-1 training or a group session with a maximum class size of 4.
Step out of the ring and into a feast – the top restaurants in Whitechapel
For a post workout meal head to Exmouth Coffee Company for a vegan apricot croissant and coffee to die for. If you're in the mood for a sit down meal head to Unity Diner, a non-profit vegan restaurant with creative cocktails and food you wouldn't believe is vegan, or DULCE CAFE 86 for anything from pastries, sandwiches to smoothies.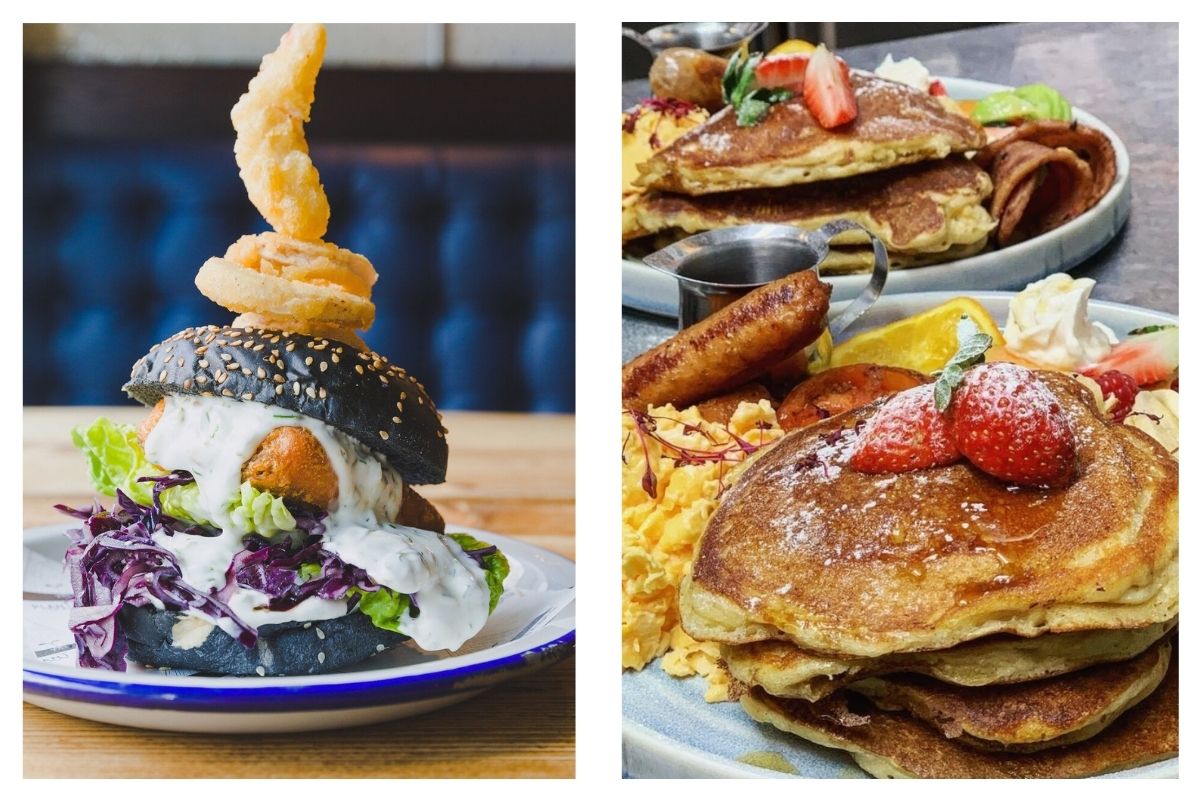 The best of wellness in the City
This part of the guide includes Aldgate, Moorgate, Broadgate and more of our favourite city hotspots. Whether you're working or living in the city there are plenty  of wellness spots to keep you busy.
Feel zen at FLY LDN
What it is: A multi-sensory fitness experiences with a projector screen wall to help you immerse yourself in the experience.
Why we love it: The variety of classes will leave you going back for more. The candlelit hip hop flow is one of our favourites.
How to get there: 24 Creechurch Lane. London. EC3A 5EH. Tube: Aldgate (Circle, Hammersmith & City, Metropolitan)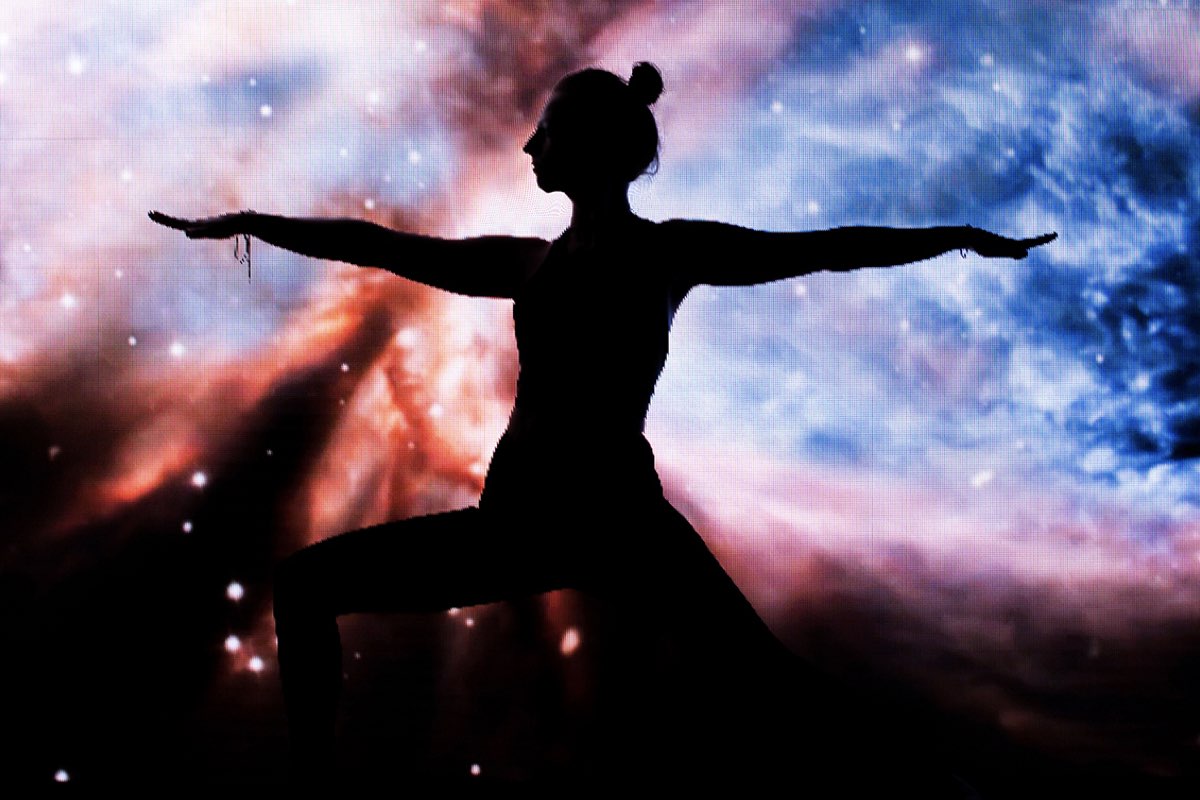 Tap into unlimited zen at this studio in the heart of the City with beautifully crafted flows set to cinematic visuals (think, breathtaking Himalayan mountain ranges one minute and crashing ocean swells the next).
Classes range from slow flows to more dynamic sequences designed to make you sweat, breathe deeper and focus your mind away from the city hustle. There's also a barre class built around music that draws on Pilates, yoga and dance to build core strength and improve balance, posture and flexibility.
They use bodyweight, light weights, balls and resistance bands for intensity, variety and progression. Also on offer is an intense, low-impact class combining TRX-assisted stretching and Yoga to help you build strength and mobility. Leave your workout fully blissed out.
Did someone say post workout brunch?
There's nothing better than treating yourself to a slice of avo toast and some fresh OJ after an early morning yoga session. If you're in the city we recommend popping into The Modern Pantry or Bad Egg for a breakfast of champions to reward your workout. If you're up for a weekend done right, the bottomless brunch at Bad Egg includes all the favourites from acai bowls to poke bowls. For just £35 you'll sure be sipping your way to the weekend.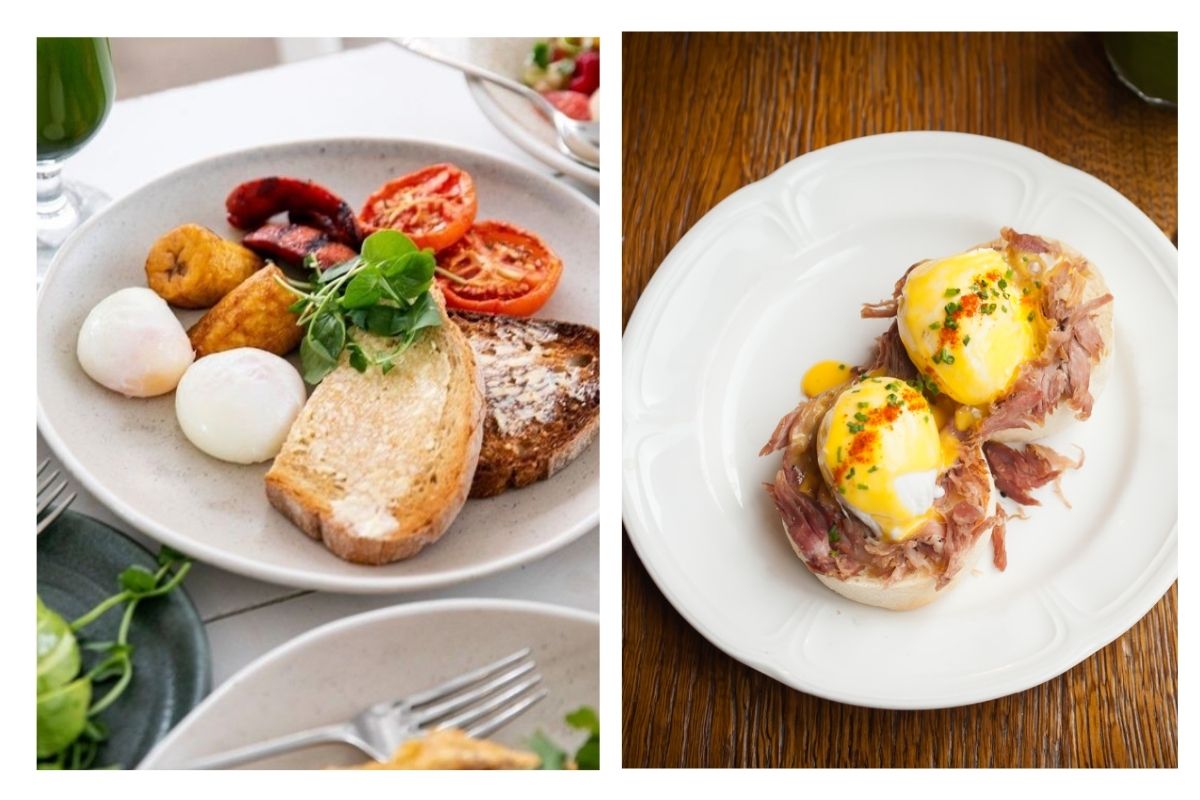 Spin your way into Digme Fitness
What it is: An immersive indoor cycling experience in Moorgate.
Why we love it: A dramatic, nightclub-style studio with theatre seating and colourful strobe lights.
How to get there: Address: Moor Place (via Moor Lane), 1 Fore Street, London, EC2Y 5EJ (Other locations in Richmond, Blackfriars (HIIT classes available here) and Oxford Street) Tube: Moorgate (Northern).
Climb aboard your Keiser M3i bike that tracks and measures data and clip in your cleats (complimentary shoes are provided).
The instructor faces towards you on a stage and there's a large screen behind displaying a virtual road with a team of avatars cycling along a scenic route. We say team… but view each one as the enemy – this is a competition after all. Whilst they all look the same, the giveaway is your bike number that corresponds to an avatar on the screen. And a dreaded leaderboard that intermittently pops up during the class, displaying your efforts for all to see.
A little healthy competition definitely helped us to work that bit harder. But don't expend all your energy at once. This is all about stamina and endurance. Post class, you'll receive an email with a summary of your ride with information on mileage, calories, watts, cadence and RPM.
From spin to salad – our favourite post workout salad spots
Reward efforts with healthy grub at POD and Tossed. Both are within a 5 minute walk. Or walk ten minutes to Simple Health Kitchen or treat yourself to a unique blend of Japanese, Brazilian, and Peruvian cuisine at SUSHISAMBA.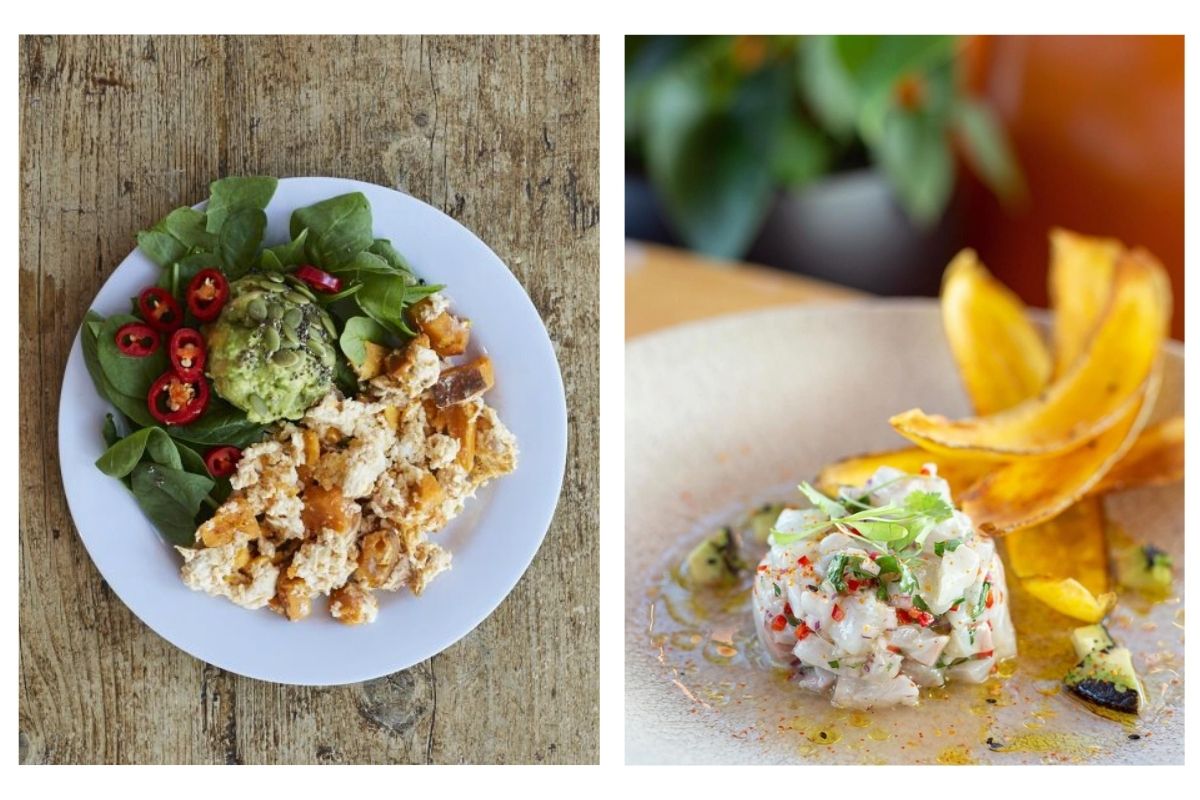 Find your perfect workout at 1REBEL
What it is: 1Rebel disrupted London's fitness club scene with its strobe-lit studios, thumping sound systems and euphoric playlists.
Why we love it: It introduced us to a new form of working out, where we'd be hurtling through high-intensity training one minute, riding hard at 150mph the next.
How to get there: Address: (St Mary Axe) 63 St Mary Axe, London, EC3A 8LE (Broadgate) Broadgate Circle, London, EC2M 2QS. Tube: Liverpool Street (Central, Circle, Hammersmith & City & Metropolitan)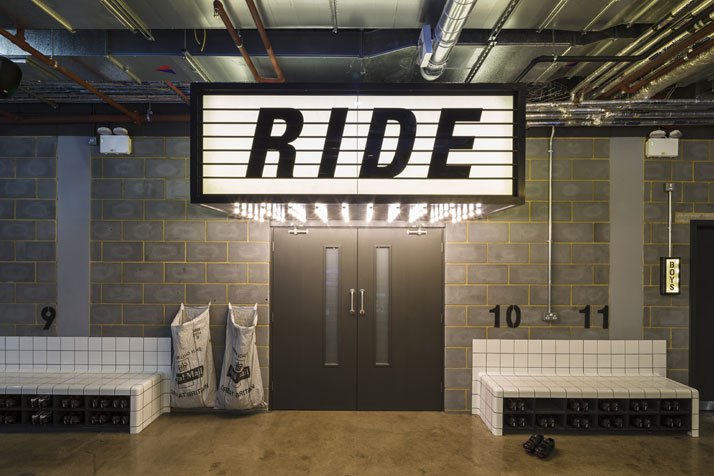 Sessions at the studio include Reshape – a half treadmill, half floor, 45-minute blast of physical and mental intensity. Whether you're looking to reshape the upper, lower or full body – there are classes for all. Mix it up with a 'Double Shot' – 30 minutes Reshape, 30 minutes Ride. Or why not choose a signature live session, featuring London's top DJs, Garage MCs and musicians from saxophonists to bongo drummers.
If you prefer boxing to a beat, try 'Rounds' at their moody, underground lair beneath Broadgate Circle – less than a five minute walk away. Make use of the chilled scented towels and top of the range grooming amenities.
Treat yourself with some post workout self care
Finish your session with an appointment with their in-house Barber + Blow dry bar or even raise a glass at the renowned 1R Prosecco Fridays. Grab a healthy bite to eat from Farmer J, The Good Yard or Tossed.
For something more indulgent, head to Breakfast and Burgers or Swingers for a round of crazy golf, pizza and cocktails. Because it's about balance, right?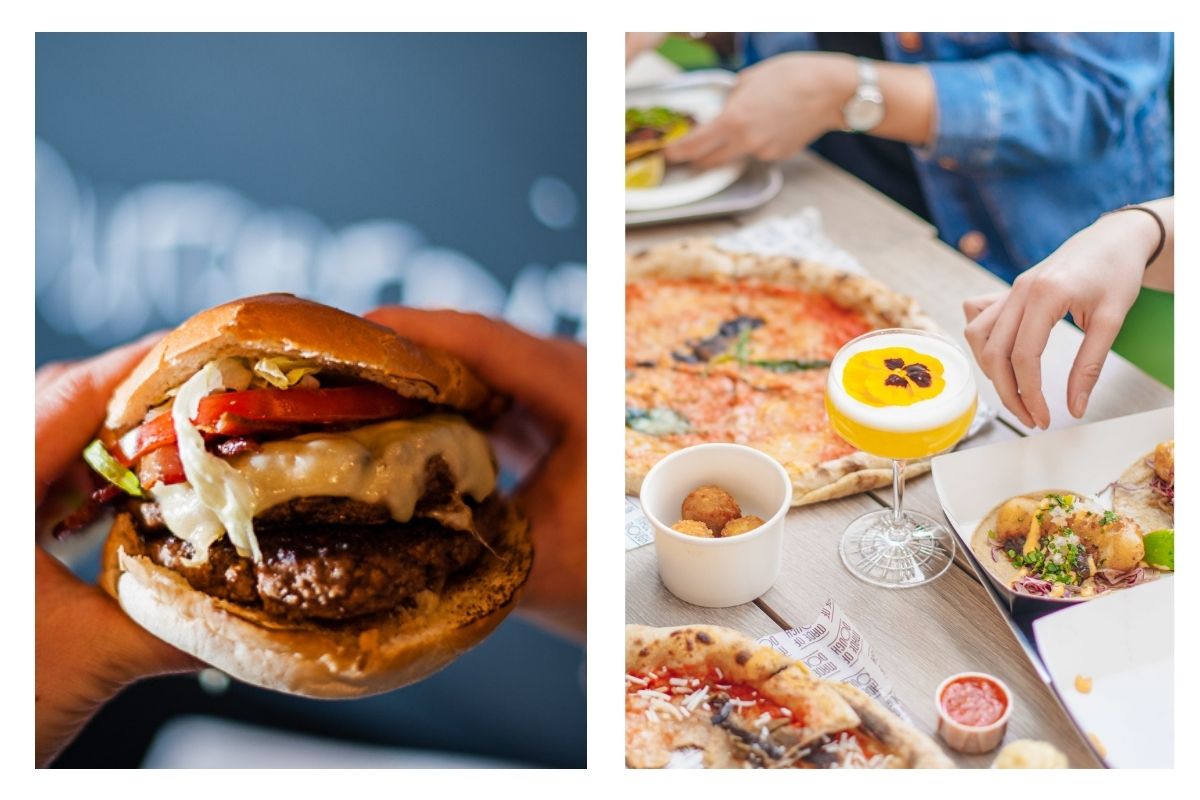 InHere Meditation Studio
What it is: Inhere is a drop-in meditation studio in the heart of the City.
Why we love it: You can choose between 20, 30 and 40-minute sessions that fit with the flow of your day.
How to get there: Address: Light Centre in Monument, 36 St Mary at Hill, London EC3R 8DU. Tube: Monument (Circle & District).
We don't think twice about booking classes that rev us up, but what about ones that wind us down? Try switching off occasionally, it will do wonders for your productivity and this one you can even do in a suit.
Whether you're looking for a centred start, a reset at lunch or a gentle unwind after work… sit down in one of nine meditation spaces – six chairs or three floor seats, and be lulled into a calm, meditative state by soothing soundscapes. You'll be guided through breathing and mindfulness techniques, before being brought back to the real world with sound and lighting.
Book a seat via their app, or drop in. Once the session starts, you can't disturb others by allowing late entry, so arrive at least five minutes early to get settled. If you think the whole office could benefit from some time out, book a corporate wellbeing package.
Want a workout with it all? Visit Studio Lagree
What it is: The hottest workout from Hollywood, with studios in Toronto, Chicago, Munich and London, that tests your core, endurance, cardio, balance, strength and flexibility in every move.
Why we love it: The signature M3 class will have you contorting your body on a sliding carriage similar to a reformer – except it's not a reformer at all, but a Megaformer. A highly evolved piece of kit with cut- outs and handles that allow you to make fast adjustments as you race through sets.
How to get there: Address: Studio Lagree, 35 Chiswell Street, London, EC1Y4SE. Tube: Moorgate (Hammersmith, Circle, Metropolitan, Northern), Old Street (Northern). Barbican (Hammersmith, Circle and Metropolitan)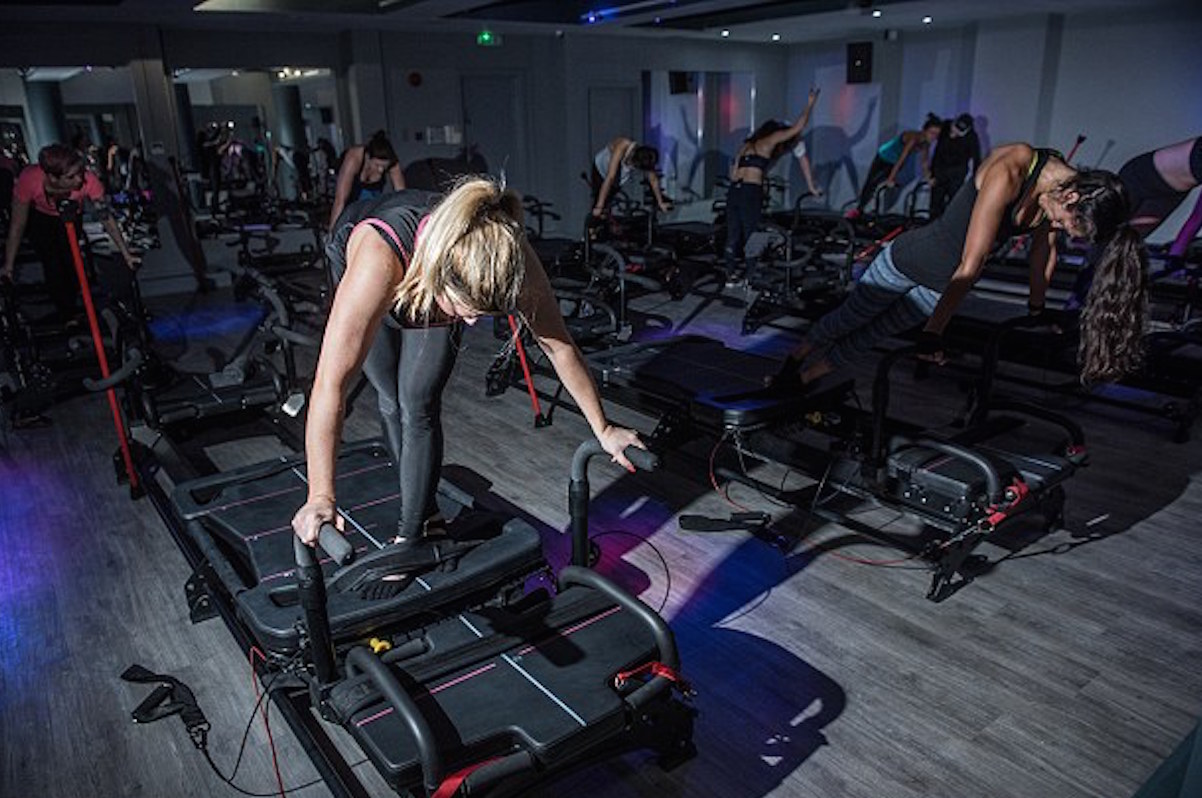 You pulse at the barre, stretch on the mat, sculpt on a reformer, and smash out some cardio in-between. But what if you could combine ALL of these moves in one workout? Enter Studio Lagree.
Enter a heated, dimly-lit studio with a throbbing sound system and contort your body into the sort of positions that will work your muscles in ways you never thought possible. You'll be pouring with sweat in the first ten minutes with rounds of v-sits, lunges, squats and oh- so-many planks, to carve a killer core.
Hettie is the editor and co-founder of DOSE. A keen runner, she's also partial to a blast of high-intensity and hot yoga. A country girl at heart, she divides her time between London and the lush rolling hills of North Devon. When she's not jetting off on her next adventure, Hettie can be found in a candle-lit alcove with a laptop, a spaniel and a full bodied Malbec.