If you're looking for a retreat away from the hussle of Lisbon, book a trip to Sublime Comporta. Just 90 minutes south of the Portuguese capital, find unspoilt sand dunes and rice fields surrounding a sleek boutique eco retreat that sits on its own 17 hectare estate close to pristine beaches. DOSE writer Shara makes a side trip to the destination that's proving popular with locals and jetsetters alike…
Even when you live in a hot climate, like I have been doing for a few months in Lisbon, you still need a holiday – right? And the Portuguese in the know – not to mention international jetsetters lured in by the stunning beaches – head to Comporta, or more specifically, Sublime Comporta. I'd heard a few people mention the hotel as the 'it' place but really, it has to be seen to be believed.
Luckily for me, the team reached out for a review – and I was blown away. Let's dive in…
Travelling to Sublime Comporta
Sublime Comporta was created by a pilot and air hostess couple who have developed the property over the years and extended it to what it is now. Comporta was historically known for its rice paddies, and design nods have been made to that.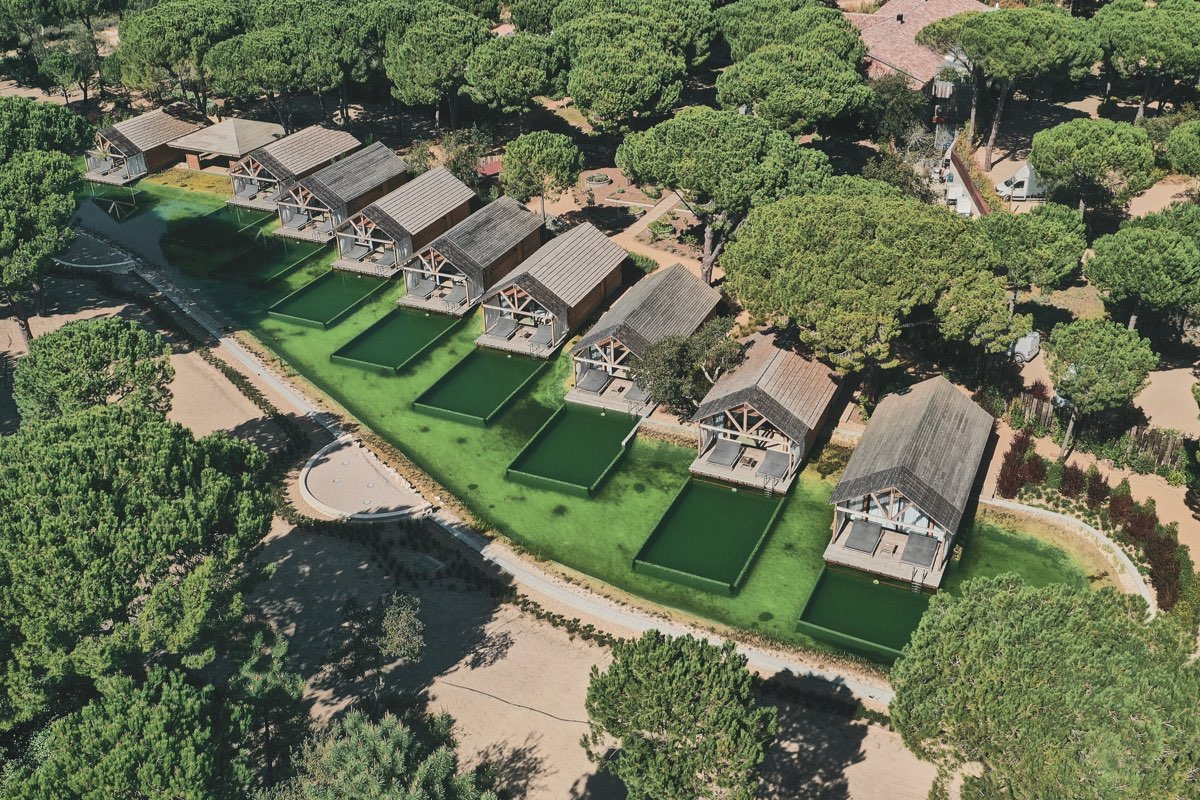 It's something of a secret hideaway, set in the middle of 17 hectares of land, surrounded by trees and white sandy beaches with just 23 rooms and suites and 22 villas. Villas come with outdoor space, fireplaces and a pool.  It's incredibly eco conscious as a hotel, seen from the loo roll to its Bisophere Certification.
The finer details
The decor feels like an amazing blend between Soho Farmhouse and a Balinese retreat. We're staying in an epic four-bedroom villa, which is beyond spacious with incredible views everywhere you look. There are Banyo cosmetics, an outdoor shower and a super kingsize bed.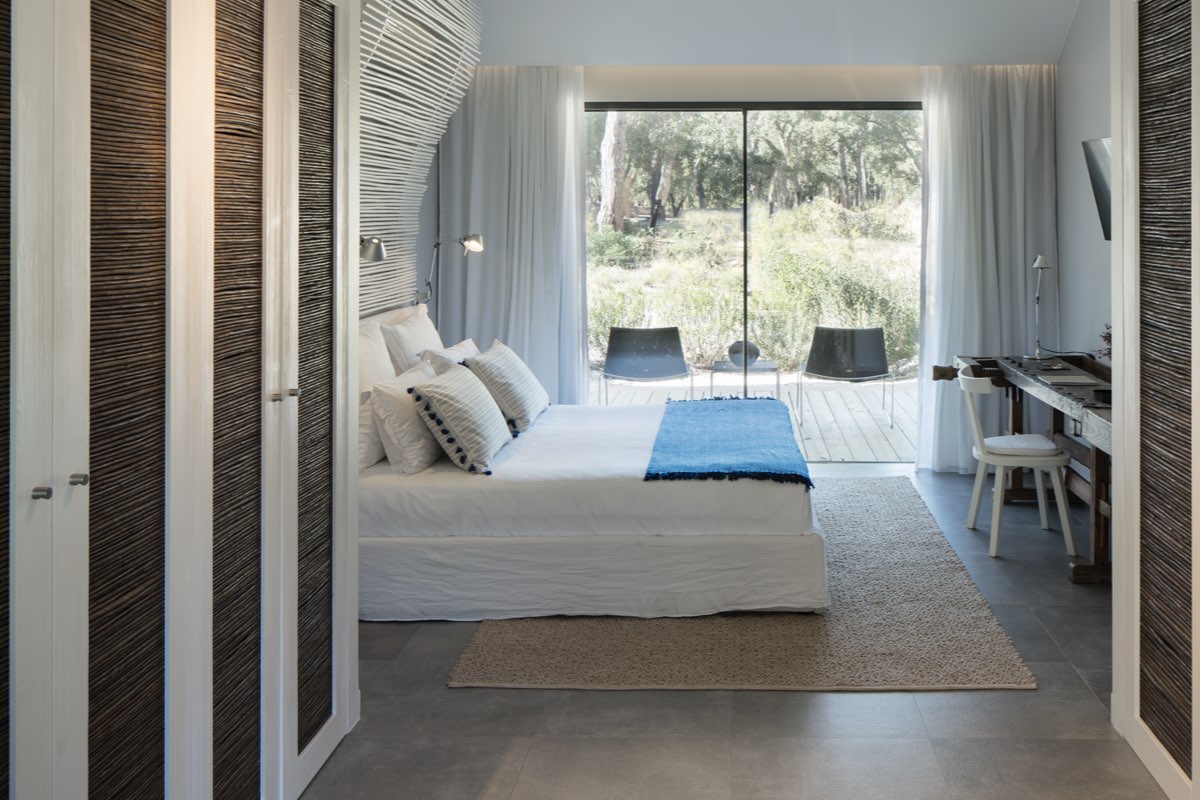 The hotel has a large indoor and outdoor pool and incredible art along all the corridors.
For those who want to tick the wellness box, you'll be well-served here. There are e-bikes available to rent, a very clean gym and a spa which has the most incredible scent.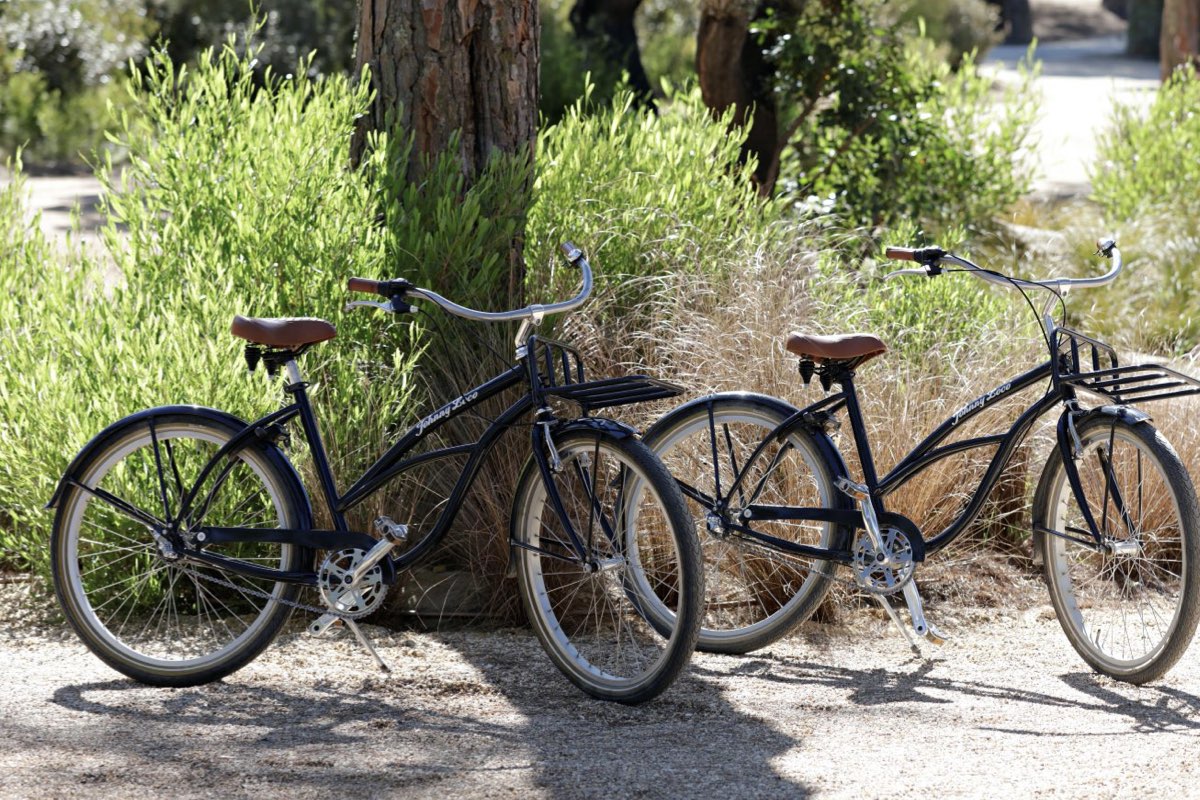 What you get here is complete luxury and seclusion, but it's actually just 10 minutes from Comporta village and wonderful sandy beaches – the coast line is astonishing.
The food at Sublime Comporta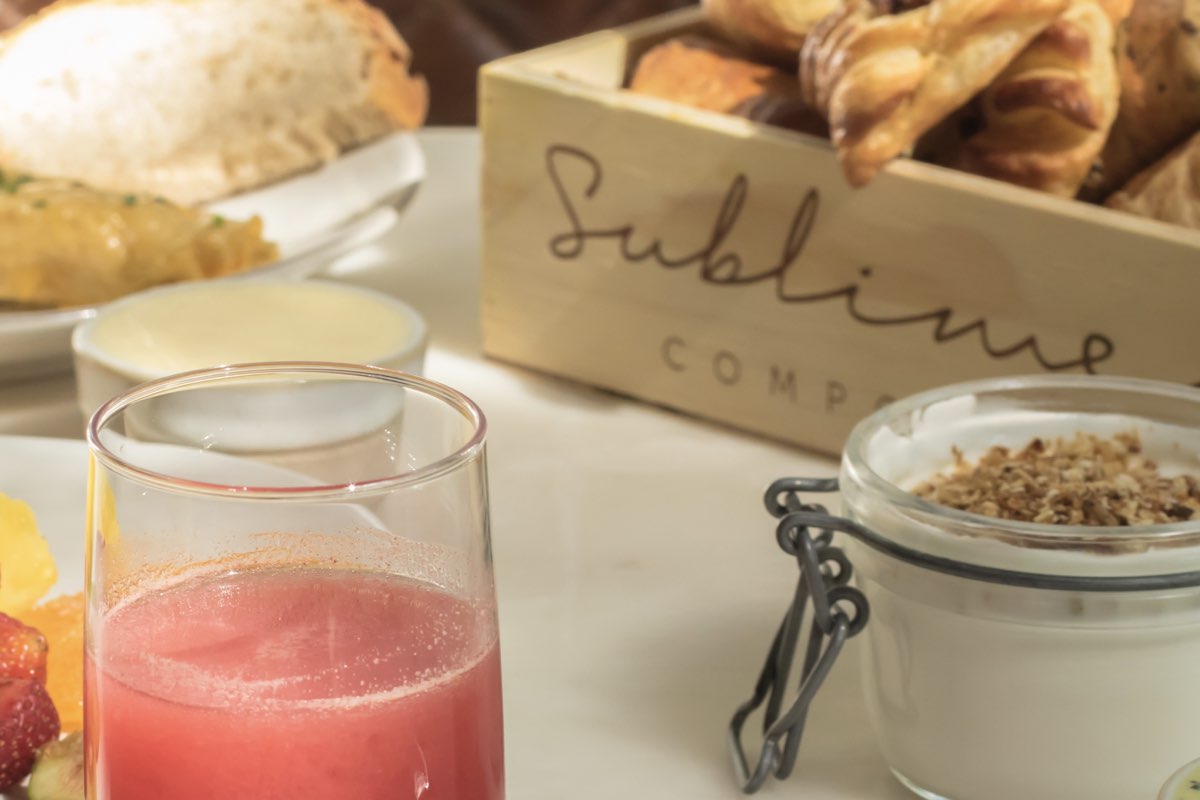 The food concept is farm to table and a large breakfast is the dream way to start the day. Buffet style, vegans and dairy-free diners are well catered for, and there's fresh honey from the on-site beehive.
There are several restaurants within the hotel, all worth a visit, but a real highlight for foodies is dinner at the main restaurant SEM PORTA.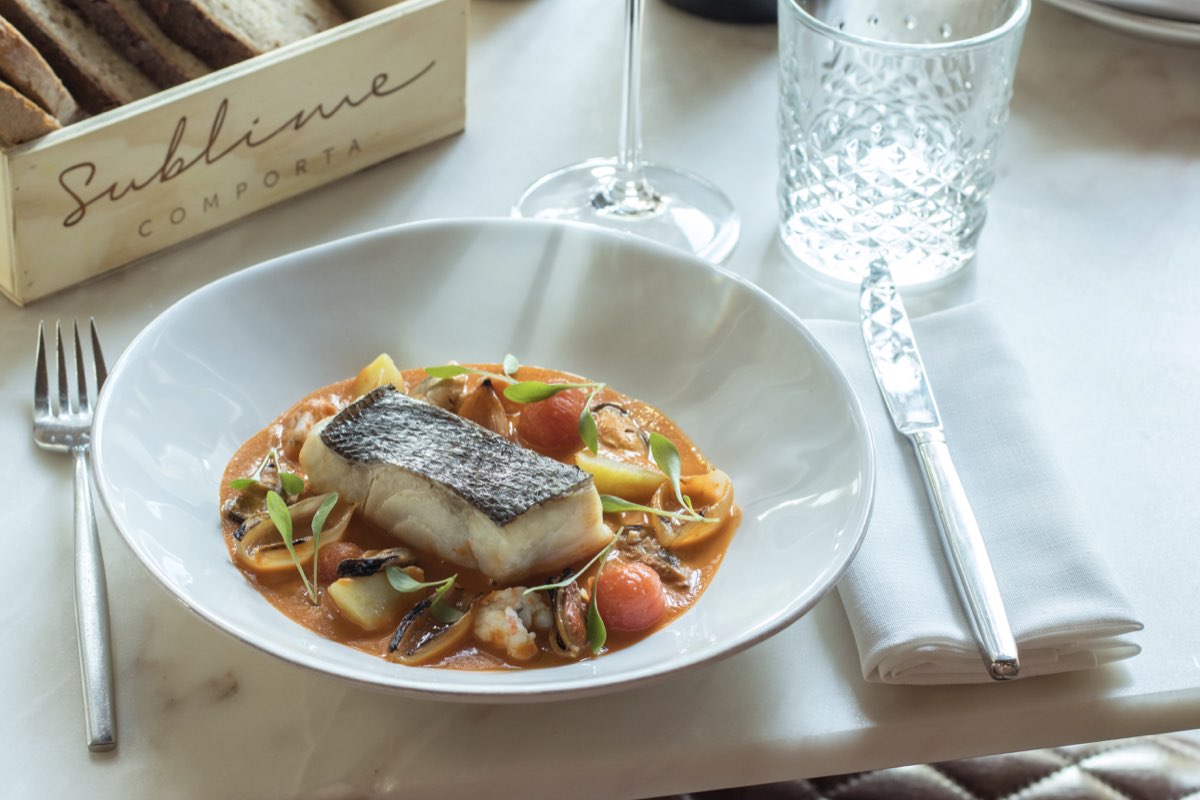 The chef uses regional, seasonal produce  and works with local fishermen. Dishes are typical Portuguese and Alentejan, with a twist. We dine on crab and sea bass, with special mention to an exquisite red wine and a noteworthy bread basket. Service is totally on point (which is surprisingly rare for Portugal), and we finish with mint tea with leaves picked straight from the herb garden. Another of the restaurants, Food Circle, is actually located in the organic garden.
Sublime Comporta Beach Club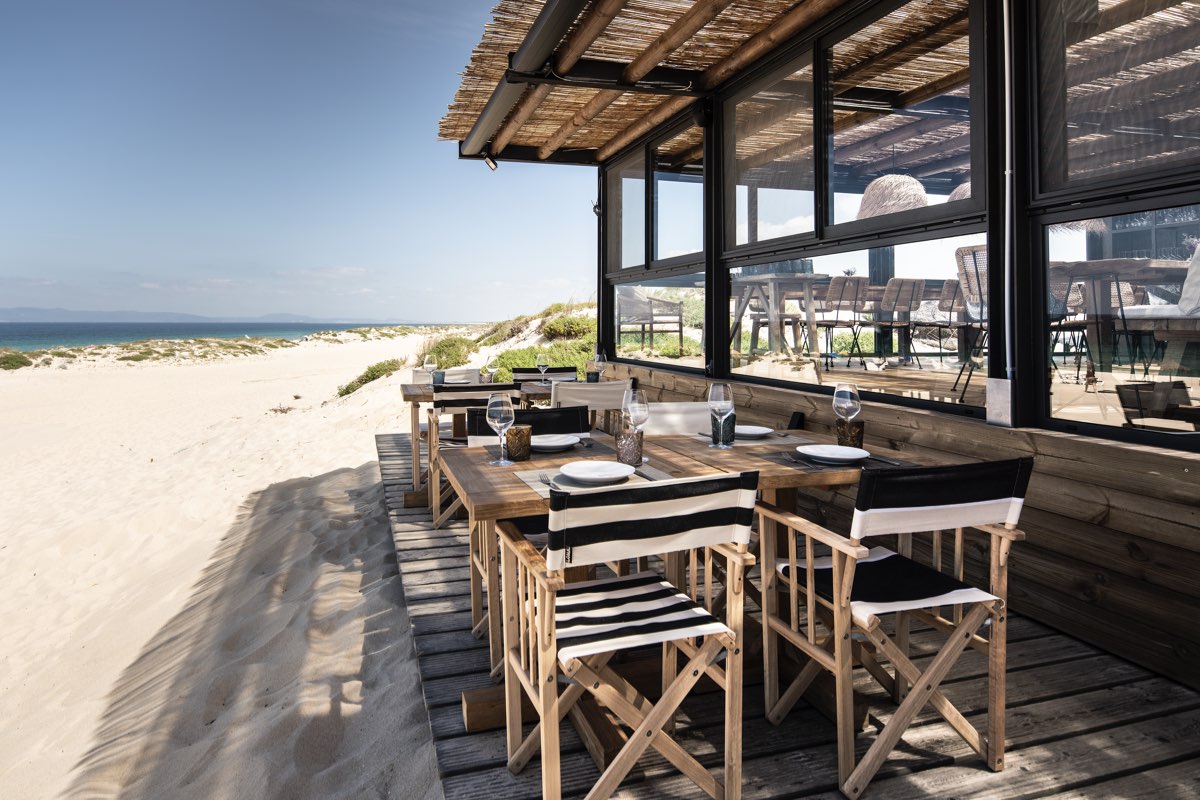 You must spend a day at the Sublime Comporta Beach Club which is 10 minutes away. The beach is beautiful  – private, quiet and home to the most stunning sunset. Service is excellent, offering you the perfect drink just as you're pondering one. You can dine on the likes of beef tartar and paella with artichokes and squid, and do try the port, a Portuguese specialty. Also be sure to stop by the ultra chic boutique.
My advice
Plan a long weekend in Portugal, spending one night in Lisbon and then head to Sublime Comporta. You won't leave disappointed. If you can come with family or friends and take over a villa, your holiday will be made, from the setting and facilities to service and total relaxation. A word to the wise – there's a serious waitlist, so book now.
Liked this article on Sublime Comporta? Read more Portugal travel articles here.
Get your weekly DOSE fix here: SIGN UP FOR OUR NEWSLETTER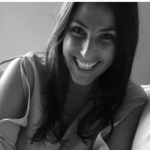 Charlotte is a London girl through and through. She sweats through spin and puffs through Pilates to justify trying the latest restaurants and devouring copious amounts of sweet potato fries, burrata and bread – preferably on holiday. Her favourite destinations include Italy, the Maldives and anywhere where the sun's shining and there's a strong breakfast buffet. She's obsessed with walking, visiting farmers' markets and reading. She's also learning to cook. Wish her (and her husband) luck.