Irene Forte is the founder, leader and driving force behind Irene Forte Skincare. She talks to us about how she gets her happy hormones firing, striking a balance between work, family, exercise and self-care…
Talk us through your morning routine…
I wake up and have a glass of water. I used to have hot water and lemon first thing, but since going to the Vana Wellness Retreat in northern India, I've switched to room-temperature water. In Ayurvedic medicine, they teach you not to have anything too hot or too cold, as it's not good for your system. I have to say that since doing this, I've felt amazing. I then shower whilst listening to the news, and then carry out my morning skincare regime.
I start the morning with a bit of water and the Almond Cleansing Milk. I then splash the Helichrysum Hyaluronic Toner on and pat my skin to boost circulation, balance the PH of my skin, and remove the calc from London water. Following this, I use the Hibiscus Serum. I never miss the serum step because it's more potent than a cream and its molecular size allows it to penetrate into the deeper layers of the skin. The Olive Eye Cream comes next and then I usually finish with the Prickly Pear Face Cream (or Hibiscus Night Cream in the winter). If I'm going to the office or out, I then follow with my PSF50. I dab some Westman Atelier Foundation where I need it, mixed with a tiny bit of my Rose Face Oil. I use RMS Beauty 'Un' Cover-Up under my eyes, and finish with By Terry's Hyaluronic Hydra Powder.
How do you challenge yourself?
Having your own business is a daily challenge.
What motivates you to succeed?
Doing something that I believe in, am passionate about, and love.
What challenges have you faced as a woman in business?
Whether a woman or not, there are challenges every with a start-up. I have learnt to persevere, be resilient and never give up. I have also learnt to adapt! As a 'woman in business', I've been very lucky and privileged. I went to great schools and managed to go to Oxford University. I then got the opportunity to start my own business in an industry that is dominated by women. So, to say there have been particular challenges for me as a woman is not quite right. However, I often see people roll their eyes when I say I have a skincare brand.
Many presume it's a sweet side hobby, or nothing serious. Nevertheless, these kinds of perceptions have never phased me – I love what I do, and am very passionate about it, so it doesn't matter. I believe that women need to support other women in business as much as possible. All women have the capability to become empowered leaders with the right support.
What are you most proud of?
When it's your own business, every little milestone is an accomplishment… And there have been so many! To be honest, if I think back to three years ago when I launched the brand for Rocco Forte Spas, never in a million years would I have imagined being here today. Highlights include expanding into 40 retailers globally, including Net-a-Porter and Nordstrom and achieving B-Corp status.
How do you achieve a work/life balance?
It's difficult. I think the only way to do this is to have a healthy lifestyle, and to put your wellness first.
How did you find transitioning from the family business to starting your own?
I was fortunate enough to learn directly from a fellow-entrepreneur: my father. While working for Rocco Forte Hotels, my father let me get my teeth into all sorts of projects for the company, as well as allowing me to sit on the Executive Committee so that I could understand all aspects of how the business was run. He allowed me to be very entrepreneurial.
I initially helped determine the brand standards, which included a new service philosophy and values. I was then awarded £250k in government funding to create a careers and development tool for the hospitality industry, leading to the 'Map My Future' app at Rocco Forte Hotels. While still overseeing elements of learning and development for the hotels, I also noticed that there was no unified approach towards the spas and so I was allowed to create Rocco Forte Spas, which included a new spa philosophy, and fitness and nutrition offerings. I was always very passionate about wellness. Work for the spas then led me to come up with the idea to launch a skincare line.
When I launched my skincare, I was still working full time for Rocco Forte Hotels. The growth and success of my skincare made it possible for me to transition to that full time after almost nine years at Rocco Forte Hotels. However, that is not to say that it wasn't a touch decision for me to stop being a full-time employee of my family's business. I love the hospitality industry and am still very attached to Rocco Forte Hotels. Staying in it would have possibly been the 'safer' option; however, I always wanted to be an entrepreneur, and I'm 100% sure now that I made the right decision.
I now consult on the Rocco Forte Hotel spas, and recently launched Irene Forte Spas across four of the brand's Italian properties: Masseria Torre Maizza in Puglia, Hotel de la Ville in Rome, Villa Igiea in Palermo and Verdura Resort in Sicily. So, I kind of have the best of both worlds!
What has your family taught you?
My father and Rocco Forte Hotels have taught me everything I know about business. My father has always told me that the business world is tough and without working hard and giving it your all, you will never succeed.
How do you like to spend time with friends?
I love doing cosy things with my girlfriends, many of whom have been my friends since we were 5 years old. We do lots of nice meals together, go for walks, try exercise classes, and even trial treatments.
Your skincare is known as 'the Mediterranean diet for the skin', why is this…
As a 'daughter of Italy', I believe in a Mediterranean lifestyle. The Mediterranean diet is widely considered to be the cleanest, healthiest and most balanced in the world, and is the inspiration for all our products. Far from a faddy trend, the Mediterranean diet is enjoyed by all those who want the benefits of a long and healthy life, based on healthy oils and unprocessed goodness. In the same way that the Mediterranean diet promotes good health from the inside out, we find the nutrient-dense ingredients to be deeply beneficial when applied from the outside in; supplying the skin with a wealth of vitamins, fatty acids, and antioxidants to help nourish, rejuvenate and protect.
We love Omega-Rich Oils (3, 6 & 9), such as Olive Oil, Sweet Almond Oil, and Pistachio Oil, which are a type of Essential Fatty Acid (EFA) which our bodies require for good health, but which we are unable to produce biologically. Topical application of omega fatty acids helps to strengthen and smooth the skin's surface; repair the skin barrier to improve moisture and elasticity; soothe irritated, sensitive and red skin; reduce UV-induced photo damage and signs of ageing; and nourish and protect skin against environmental damage moisture, regulate oil production and maintain elasticity. Some examples of other Mediterranean ingredients we use include:
• Prickly Pear, which is harvested from the juicy leaves of the Sicilian Cactus, and has Hyaluronic Acid like properties due to its natural abundance of specific polysaccharides found within its leaves.
• White Wine, which comes from a vineyard located near our farm called Di Giovanna; it's a vegan and organic white wine , rich in proanthocyanidins that hydrate the skin and act as an antioxidant, protecting the skin against free radical damage and promoting cellular renewal.
• Upcycled Olive Seed Oil, which comes from a farmer in the North of Italy, and has all the essential amino acids and a particular polyphenol, Nuzhenide; these compounds have antioxidant properties, protecting the skin with a regenerating, anti-inflammatory and moisturising effect.
• A triple-blend of Italian Alpha Hydroxy Acids that gently exfoliates and nourishes the skin. This combination of high-quality Italian plant acids, including Tartaric Acid from Emilia- Romagna Grape, Malic Acid from Alto-Adige Apple, and Citric Acid from Sicilian Lemon, efficiently renews the skin, protecting Collagen and stimulating Fibroblasts to produce new fibrils.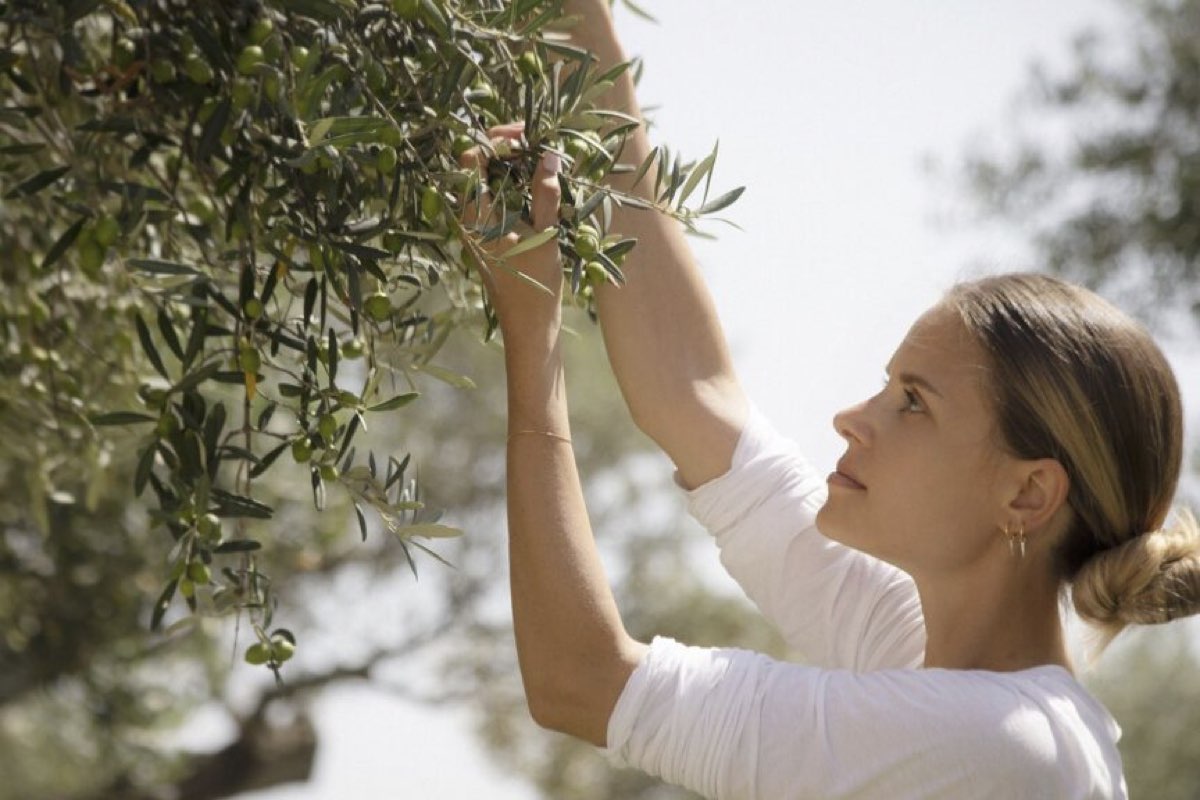 Favourite product?
Choosing a favourite product is a little like picking a favourite child; I love them all for different reasons. However, if pressed, I would probably say the Hibiscus Night Cream. With the Hibiscus Night Cream, in an independent consumer trial on over 80 volunteers, we achieved astonishing results at just 10 days (which got even better at four weeks). At 10 just days:
• 100% agree their skin was more hydrated
• 95% agree their skin healthier
• 88% agree their skin was more restored
• 77% agree their skin was already more youthful
It contains MyoxinolTM, from Hibiscus Seeds, which scavenges free radicals and smooths wrinkles. The Tetra-Ceramide Complex replenishes the skin's barrier to reduce dryness, while the Green Pea Polypeptides encourage Collagen and Elastin synthesis. Hyaluronic Acid hydrates the skin to full plumpness.
I also love the other two MyoxinolTM products- the Hibiscus Serum and Prickly Pear Face Cream. The Hibiscus Serum contains a unique combination of Green Pea Polypeptides and a novel Tetrapeptide, which work with MyoxinolTM, to help boost Collagen and Elastin for visibly reduced fine lines and wrinkles. A Multi-Molecular Hyaluronic Acid hydrates and plumps, while omega- rich Olive Oil and a Tetra-Ceramide Complex nourish and protect the skin's natural moisture barrier. The Prickly Pear Face Cream contains the anti-wrinkle MyoxinolTM, but it also contains Prickly Pear Polysaccharides that have been discovered to have potent antioxidant activity and to calm the skin. They also act like Hyaluronic Acid to moisturise the skin. Olive Oil and Rice Fractions, rich in skin-enhancing nutrients, and a Multi-Vitamin Supplement (A, Pro-B5, C & E) provide additional antioxidant activity as they nourish and protect.
All three products are great for all skin types, and are even clinically approved for sensitive skin.
Talk us through your self-care routine…
I believe that self-care must be a 360-degree. These are the self-care pillars I live by:
Sleep: I sleep 8.5 hours per night, and I never jeopardise sleep for work. For great tips on sleep, I read 'Why We Sleep?' by Matthew Walker.
Diet: I believe having a healthy and balanced diet is vital for both mind and body. I've grown up on a Mediterranean diet, so lots of fruits, whole grains and healthy fats. Hence why I also like to talk about feeding the skin, and having the Mediterranean Diet for Skin.
Exercise: endorphins, blood flow, healthy joints. I exercise four times per week.
Meditation: there are so many scientific studies showing the benefits of Meditation, such as reducing cortisol and adrenaline, and replacing it with dopamine and serotonin. I did a Vedic meditation course (comes from the Veda, the source of yoga, meditation, and Ayurvedic medicine in India).
I'm not great at doing this daily, but it's a useful tool when I'm under high stress.
Skincare Regime: I, of course, have a great skincare routine, and do regular facials and at-home rituals. I believe in psycho-cosmetics, so if a product smells and feels amazing, it gives you an added benefit. This is part of the reason why I formulated such experiential products.
What are your favourite ways to work out?
I've always been relatively 'sporty' and I've tried not to lose that since leaving school (a long time ago now). I tend to work out 4 times a week. One session will be on the cross-trainer because I tend to be travelling at least one day a week. I mix this up with some Reformer Pilates at Heartcore and Barre at Barrecore classes. On a beautiful day, I'll run in Kensington Park Gardens or Battersea Park, and I also try and play tennis at least every other week.
How important is exercise to your mood/wellbeing?
Exercise is vital for good health. It assists with internal movement of blood, nutrients, oxygen and cellular energy. It increases energy experienced on a daily basis, contributes to improved mood and stress level because endorphins are released, and also helps one maintain a healthy weight.
Is skin fitness important to you?
Yes, I believe that exercising the facial muscles is vital. I do an at-home facial massage ritual at least 3 times per week using my Rose Face Oil. This includes lymphatic movements with my gua sha, pressure points, and more face work out movements such as knuckling to work into the muscles. I also do at least a monthly facial to work out the face, and for lymphatic drainage.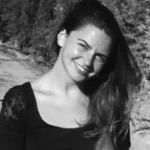 Hettie is the editor and co-founder of DOSE. A keen runner, she's also partial to a blast of high-intensity and hot yoga. A country girl at heart, she divides her time between London and the lush rolling hills of North Devon. When she's not jetting off on her next adventure, Hettie can be found in a candle-lit alcove with a laptop, a spaniel and a full bodied Malbec.