For your absolute favourite people, sometimes it's worth splashing a bit of cash to show them how much you care. If you've got the money to spare but aren't sure where to start, we've rounded up the best gifts under £100. Not your budget? Check out our Christmas gifts under £50 round-up instead.
Best Christmas gifts under £100
For the friend who lives in leggings…
At this point Sweaty Betty's power leggings need no introduction. They are a cult must-have. You may be tempted to play it safe with black, but can we nudge you towards the leopard or snake print? Working out is the new going out, after all…
Sweaty Betty Power leopard print leggings, £70 | Shop here
For the friend who wants to fake 8 hours sleep…
It's been a rough year, filled with sleepless nights. So, fake it until you make it, we say. Luxurious, rich and full of lovely, skin-plumping ingredients, a little goes a long way with this velvety overnight cream.
Benefiance Overnight Wrinkle Resisting Cream by Shiseido, £83.00 | Shop now

For the friend who wants to upgrade their loungewear…
WFH is here to stay so help your lovely pals up their game with this tres chic sweater from Whistles. Ca va? We've been better, thanks for asking.
Whistles Cava logo sweatshirt, £79.00 | Shop now
For the gut health enthusiast…
The Drug Store's gut health bundle, packed with clever powders and potions to help with bloating, skin and energy, is a lovely way to say 'I care.'
The Gut Health Bundle, £82.00 | Shop now
For the creative…
Filled with all the ingredients for a wholesome (or naughty, it depends what they make) arts & crafts lockdown night in, including clay, paint and gloss.
Sculpd pottery set, £58.00 | Shop now
For the man in your life…
Those wet and windy weekend walks will continue long into 2021; time to invest in the right gear. Waterproof, lightweight and stylish… perhaps add one to the basket for you too?
Men's Waterproof jacket, £75.00 | Shop now
For the beauty junkie…
Worth £103, this set contains set includes Malin + Goetz's top 3 best-selling face products: the grapefruit face cleanser, vitamin E face moisturiser and detox face mask. A sure-fire winner.
Malin + Goetz Saving Face gift set, £76.00 | Shop now
For anyone who owns four wheels… 
Finally, a car scent that doesn't give us a headache and, crucially, smells divine. Choose your friend's signature fragrance and off you go. We love a Lime Basil & Mandarin, thanks…
Jo Malone car diffuser set, £73.00 | Shop now
For your stressed out friend…
Your pal has had a shocker of a year, so there's only one gift that will do: a Bed of Nails. Wait, bear with us…
It's not actually a torture device but a very clever mat covered in over 8,800 plastic spikes which work, much like acupuncture needles, to alleviate tension and stress. It's one hell of an endorphin rush.
Acupressure mat, £70 | Shop now
For your tech-smart friend…
The chicest Fitbit in the range, for tracking steps, sleep, heart rate, calories… all the important stuff.
Fitbit Inspire HR smart watch, £90 | Shop now
Get your weekly DOSE fix here: SIGN UP FOR OUR NEWSLETTER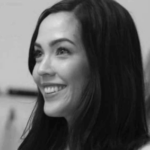 Spin instructor by morning, co-founder of DOSE by day. Shara's fitness favourites include a sweaty yoga class, reformer pilates, HIIT and spinning of course. Her Spotify list includes nothing but tracks you can spin to. She doesn't go a day without eggs and avocado and travel is always on her mind! Dreams of Malbec and vodka cocktails.