If you haven't heard about Fashercise, we know you're going to fall in love with it as instantly as we did. The business began as an activewear e-tailer and has now opened its first UK store. We met up with the founder, Alex Vanthournout, to get the full story…
How did you come up with the idea for Fashercise?
In my previous life I was a fashion journalist and I was going through my own fitness journey and I started writing a blog. I was interested in supporting young designers and I realised there were a couple of fashion designers that were doing sportswear.  I would write about the new launches and that quickly snowballed into becoming a full-fledged online retailer. In August we celebrated our fifth birthday and I opened the shop in Seven Dials in Covent Garden on the same day.
What's the ethos behind Fashercise? 
Fashercise is about clothes that can fit into your everyday life. The brands that I stock I want to see myself wearing on a Saturday night out for drinks or at a yoga or 1Rebel class. I don't take fitness too seriously, it doesn't rule my life but it's a part of my life – just like activewear nowadays has become part of our daily wardrobe.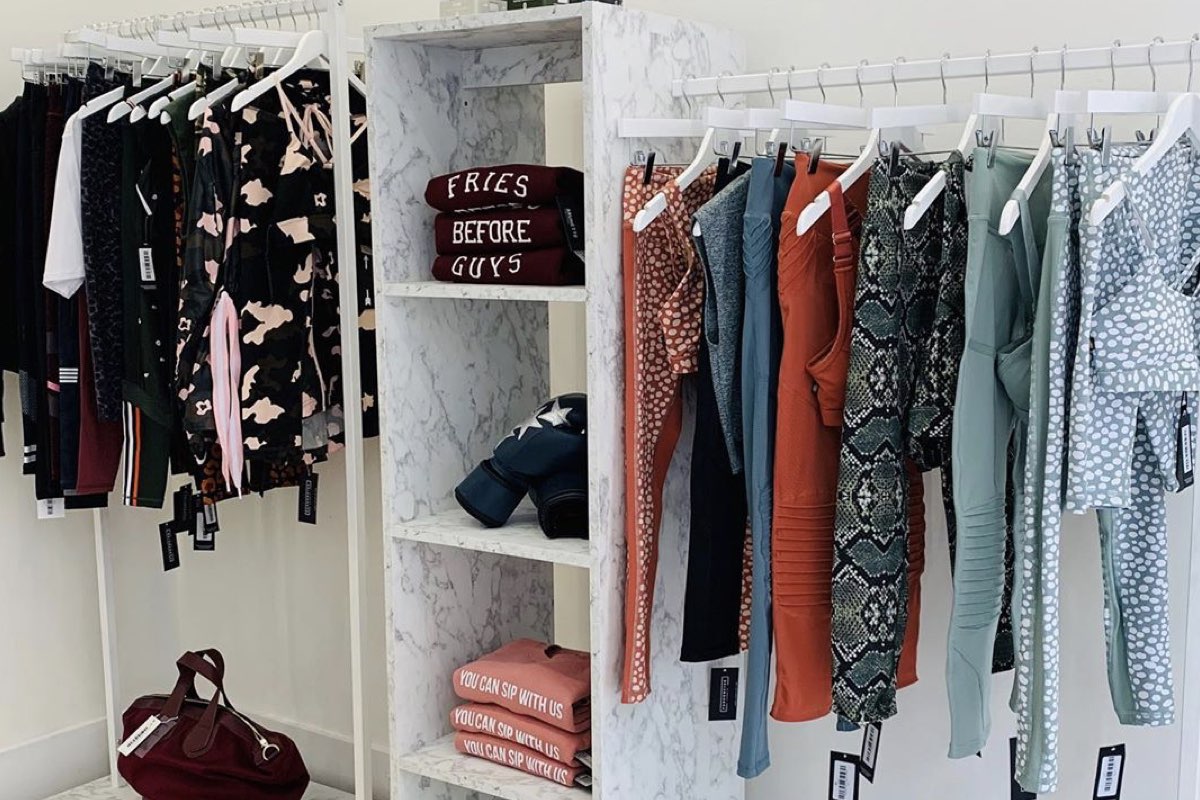 Do you stock size-inclusive activewear brands?
Yes, I've always been interested in the inclusivity side of it. When we first started none of the brands we had offered anything past a size large and some brands not passed a medium, which I immediately stopped stocking. Then we stumbled across a couple of brands that were all sizes, like Wolf & Whistle, DAY/WON and Good American. I want the store to be a welcoming space especially for people who might feel excluded. If you're not feeling confident then shopping for activewear is a terrifying thing. My proudest moment is when someone comes in here and says "You won't have anything for me" and I say "Let me try". We cater to big boobs, big buts and for women who are short and tall. I'm lucky to have an array of brands that I can make someone very happy with.
What are your favourite activewear brands?
First Base because I think the fit is great and it's sustainable and ethically produced. I love the story behind it as well and it has an edgy Australian cool-girl vibe. LNDR has also been such a big part of Fashercise. They are local, I know the founders and I admire what they do with the technology that goes into seamless activewear.
What's your greatest achievement?
The shop. It hasn't been an easy road and for the past year, I have been doing it all on my own. I always say I'm the CEO and intern at the same time. Opening the store was a moment I didn't think we could ever get to and it has been hard work but it's allowed me to build a team. I've just had my first weekend off in a very long time.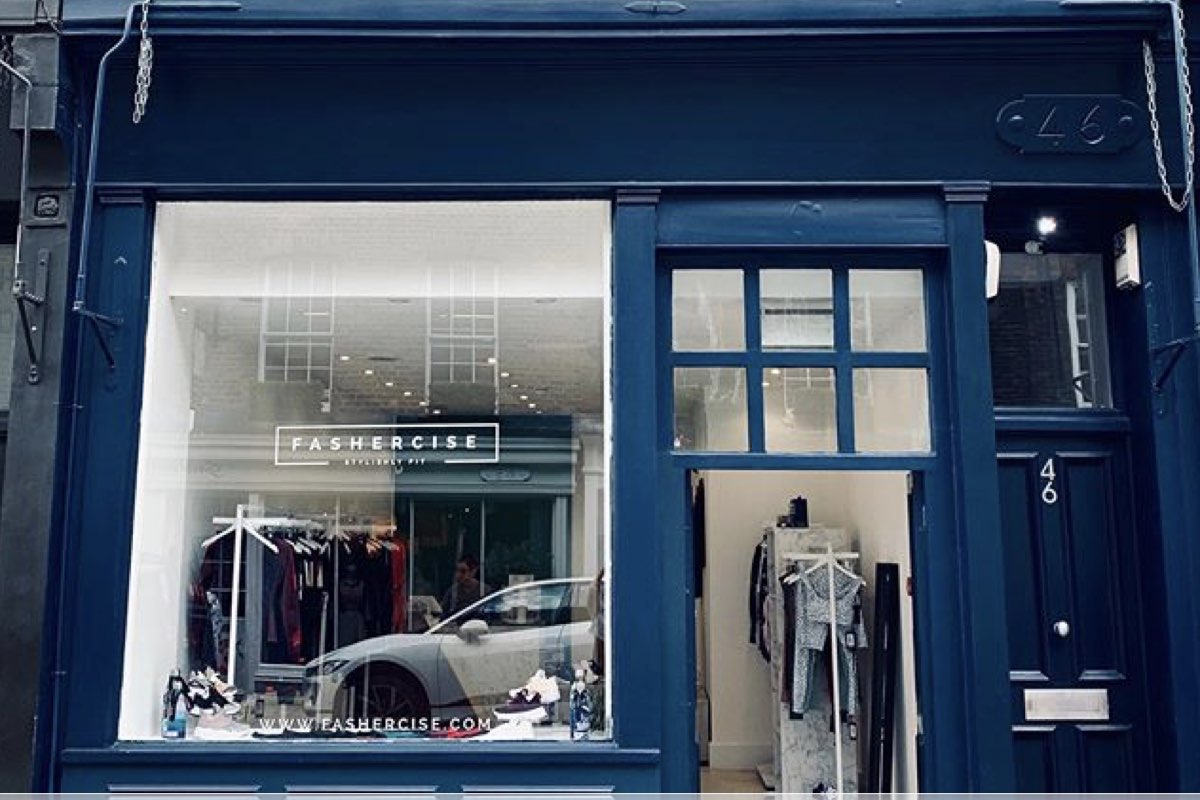 What's been your biggest hurdle?
Finding balance. I'm still very hands-on five years down the line and there is never a time I can shut the laptop. I got married a month ago and on the day I was answering customer queries. Being a solo entrepreneur is Monday-Sunday and from the moment you wake up to the moment you go to bed. I love what I do but there are days when you struggle to find balance. I'm very lucky I have an understanding husband and a dog that can come to work with me!
What's the best investment you've made in your wellness?
A personal trainer. I've had two long-term trainers and they became my therapists. When I was going through a difficult period in my life last year every time I went to my trainer I would be on the verge of tears and I would get it all out, physically and emotionally, and leave skipping. Also, my Michi jacket because you can wear it to a board meeting but it's made from workout material. You never have to iron it!
What activewear trends are you predicting for 2020?
Activewear becoming more a part of our everyday wardrobes. I'm seeing some brands doing dresses you can throw over your sports clothes. And Leopard print. I'm up to summer 2020 and it's not going anywhere. Leopard is the new neutral.
Life mantra
"Leggings are pants".
Get your weekly DOSE fix here: SIGN UP FOR OUR NEWSLETTER