Exercise, like wine, was one of the things I missed towards the end of my pregnancy. I'd had an active pregnancy; during the first trimester I still jogged, and during second and even third I saw a weekly personal trainer and did weight training under her careful eye, along with preggo yoga and swimming.
But that go to a spin class and cycle till your legs fall off feeling that sometimes you crave after a hectic day (along with the glass of red)? That was out of bounds. I missed my weekly (slow) runs that I used to clear my head more than burn calories.
So after I'd waited the six-weeks the GP recommends (and then a bit more – I was chronically exhausted caring for a baby), I wanted to get back into building up my cardio and physical strength. But slowly.
Luckily there are a growing number of classes where you can take your baby along with you, which I did. But I often had to miss class due to the baby napping at the wrong times, needing feeding or changing just as we were leaving the house – you know, all the normal baby things.
So instead I found online classes a lifesaver. But specifically those with new mums in mind. Those trainers who are qualified in what to talk to you about, whose programmes are designed to guide you through the healing process and don't expect too much (or any jumps) too soon.
BUMPS AND BURPEES
Personal trainer and prenatal specialist Charlie Launder (who I trained with pre and post-natally in person) has taken her services online by releasing Instagram videos with the model and presenter (and new mum) Georgia Jones to target specific problems like stiff backs, weak glutes and mobility. She has a years of experience with pre and post-natal clients and knows exactly how to treat a post-natal body: with kindness and respect.
Free; instagram.com/bumpsandburpees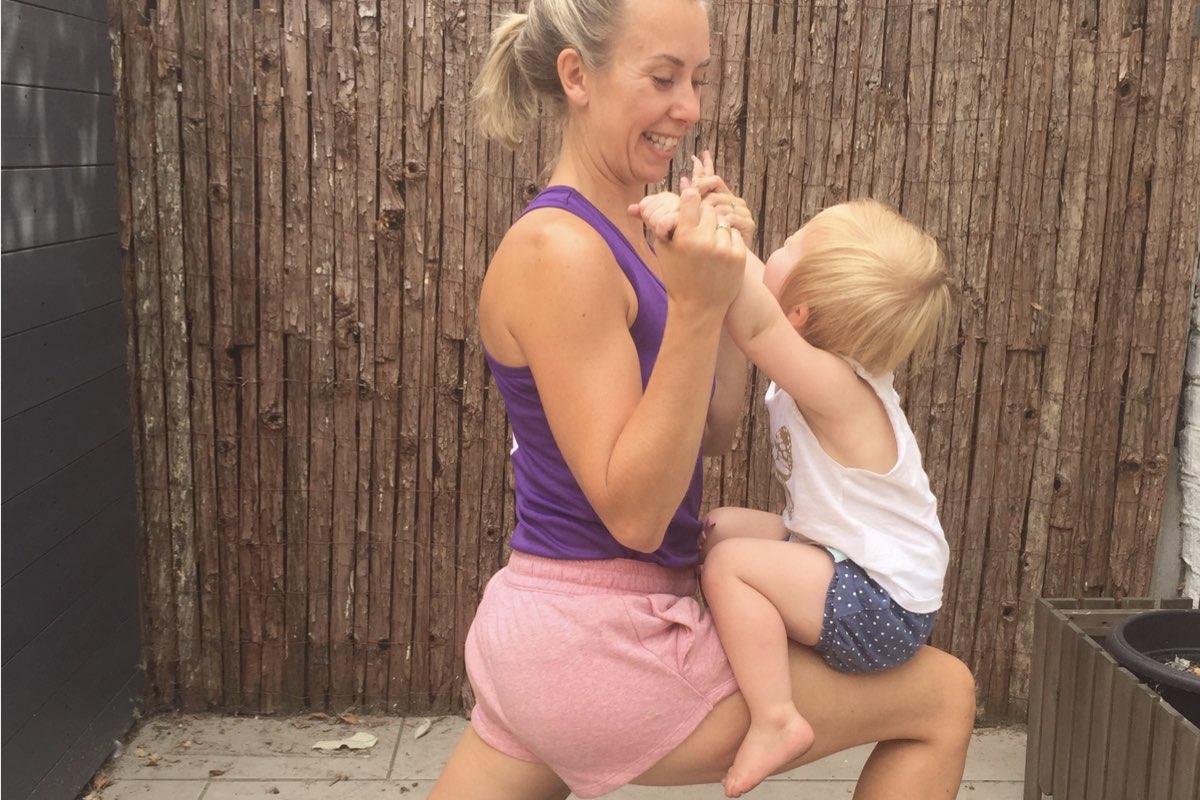 FOXY MAMA ONLINE
PT Kelly Bedford has just launched a new service, Foxy Mama Online, a six or eight-week programme of two levels of workout – one for those getting back into exercise after birth, and a harder routine for those looking to progress. Workouts take place over Facebook live; if the timing doesn't suit you can complete the workout later that day, but have the advantage of being part of an online support group. The structured home fitness plans includes strength training – specifically glutes which often get weakened during pregnancy – and, crucially, pelvic floor exercises, which all women who've had a baby, regardless of the way they had it, need to work on rebuilding in order to avoid complications like incontinence. Belford offers online fitness support, while a nutritionist helps with making sure exhausted mums have quick, easy dishes to prepare at home.
£99; fitnessfoxlondon.com/online-plan/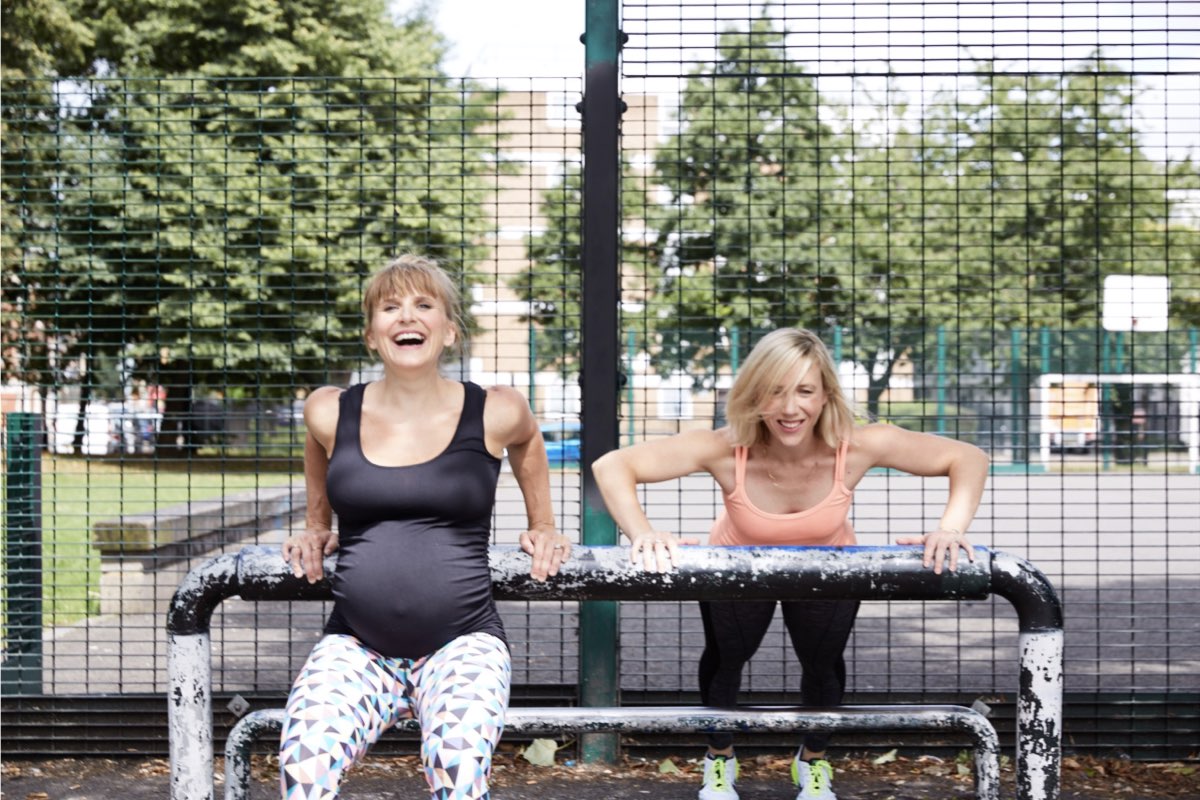 MUMHOOD FIT MUMS PROGRAMME
You can already take your bubba into several of FRAME's London gyms, but if you're not London based, or getting out the house feels like a monumental challenge (we've all been there), there are several online programmes, too. Along with pre-natal and post-natal for new mums, there's a new eight-week programme made up of 20 minute videos that caters for those not-so-new mums who struggle to fit in exercise around their toddlers. Co-founder Joan Murphy, who like her business partner is a mum of two, says, "When you're used to working out you need to keep it up – it's part of your identity. But we understand busy new-mum life, so that's why we took it online." There's a full nutrition plan, too, specific to your body-type, created by Harley Street Nutritionist Hannah Richards.
£85 for four months access; mum-hood.com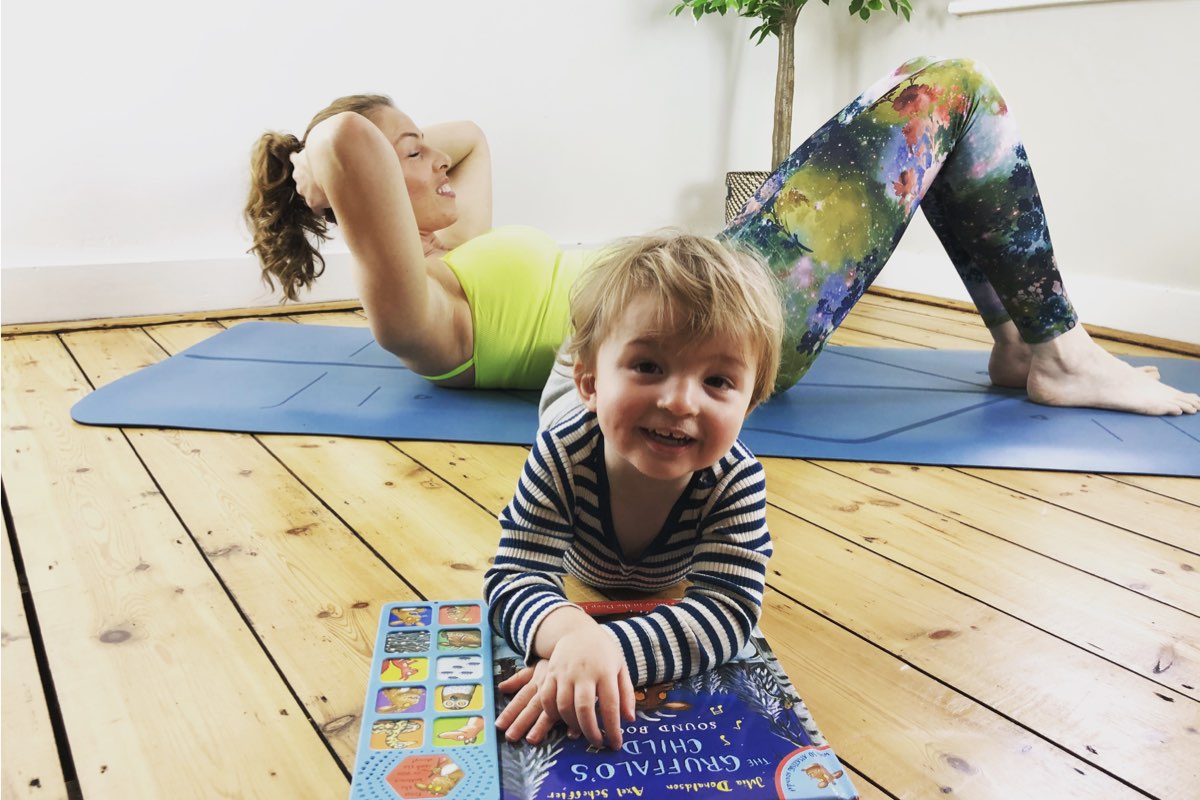 PILATES BY GEORGIA
It's easy to focus on how your body looks from the outside and ignore the seismic changes that have happened inside. But mother of three and a working Chartered Physiotherapist with more than 15 years' experience in teaching Pilates, Georgia McCarthy, wants to change that. "Following giving birth to my first 10lb baby I struggled to return to running and impact sport without pelvic pain and leaking. Its then I realised I had neglected my pelvic floor," she says. Her online post-natal-specific videos work on restoring the pelvic floor and weakened core with a series of videos aimed at beginners, as well as Facebook live sessions. "Building a strong pelvic floor creates the foundation for building a strong postnatal body. Pilates teaches the body to activate the core muscles and pelvic floor together, strengthening safely from within. Being a parent is an active job and we all want to be able to run and play with our children happy in the knowledge we have a body that can cope.
£10 per month; pilatesbygeorgia.com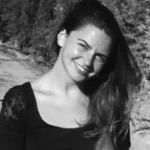 Hettie is the editor and co-founder of DOSE. A keen runner, she's also partial to a blast of high-intensity and hot yoga. A country girl at heart, she divides her time between London and the lush rolling hills of North Devon. When she's not jetting off on her next adventure, Hettie can be found in a candle-lit alcove with a laptop, a spaniel and a full bodied Malbec.