With cold and flu season well underway, DOSE has partnered with Tonic Health, to offer you a self-care bundle to boost your immune system worth £95.
Did you know that 25% of our immunity is genetically determined? The rest is shaped from the moment that we're born and needs inputs from our environment to develop correctly. Be sure to tune into the DOSE podcast on Friday 14th February to hear more pearls of wisdom from Dr Jenna Macciochi – Immunologist and Tonic's Chief Science Officer.
Want to smash those sniffles to smithereens? The lucky winner will receive:
2 month's supply of Tonic Health
X2 Lemon & Honey
X2 Elderberry & Blackcurrant
John Lewis Luxury Plush Fleece Throw in Grey
John Lewis Hot Water Bottle and Cover in Fawn
Tonic Health branded mug
Tonic Day branded umbrella
Tonic Health is a natural high dose vitamin drink designed to help your immune system fight back during the winter months. The right vitamins when you need them most, with the power of Vitamin C, D and Zinc. An all-natural way to recover when you're under the weather. Just one sachet in warm water, taken at the first sign of a cold, or during the winter season for prevention.
For your chance to win, simply answer this question –
[mc4wp_form id="18982″]
This is a partnership feature with Tonic Health
The winner will be announced on 6th March 2020
Get your weekly DOSE fix here: SIGN UP FOR OUR NEWSLETTER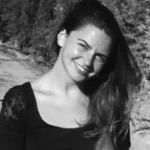 Hettie is the editor and co-founder of DOSE. A keen runner, she's also partial to a blast of high-intensity and hot yoga. A country girl at heart, she divides her time between London and the lush rolling hills of North Devon. When she's not jetting off on her next adventure, Hettie can be found in a candle-lit alcove with a laptop, a spaniel and a full bodied Malbec.