Whether you're a fan of the buttermilk variety slathered in maple syrup and clotted cream, the buckwheat, banana and coyo kind or the savoury sort with lashings of gruyere cheese, here's how to celebrate Pancake Day (Tuesday 5th March 2019) in London, healthy hedonist style…
Try the limited edition 'A Very Lemony Affair'. Two fluffy buttermilk pancakes, lemon & sugar-coated pistachios, candied lemon peel ricotta cream, lemon zested raspberries, more zest, more lemon and a bit of sugar. Wash it down with a 'Limoncello Fury' – a refreshing combination of Limoncello, gin, lemon verbena and soda.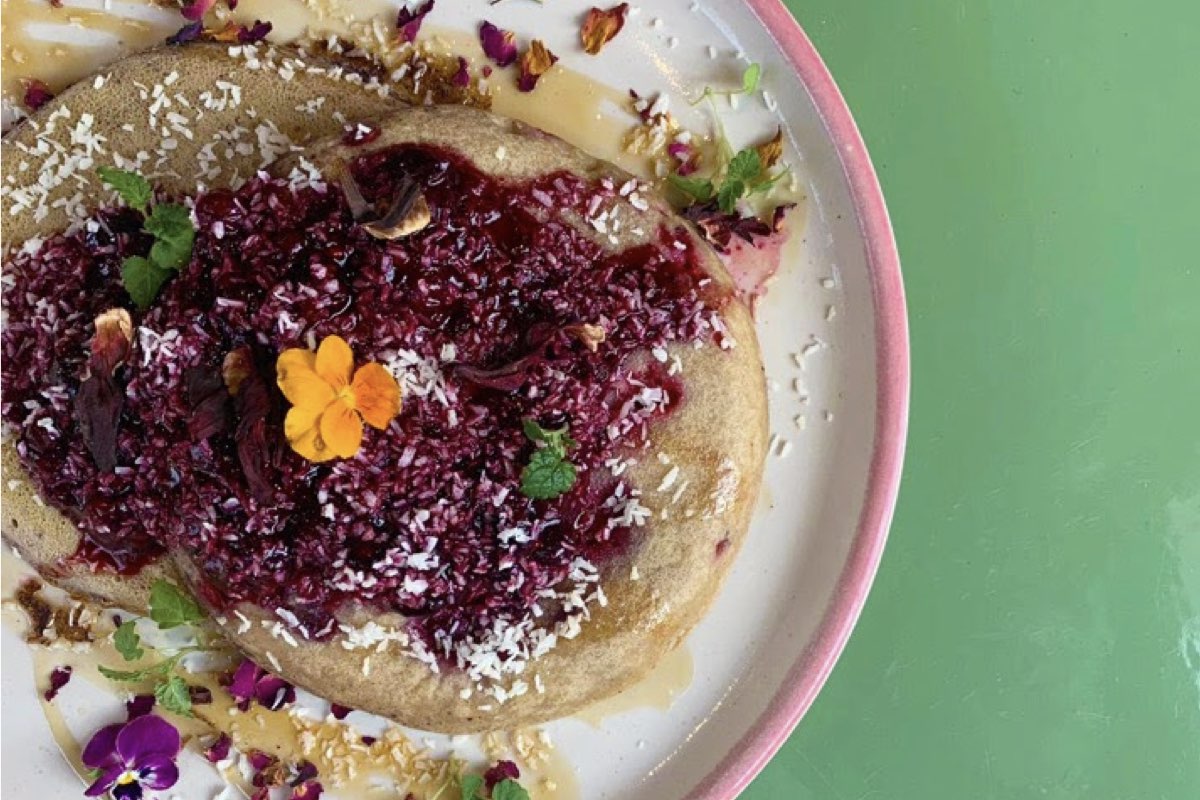 Try the Gluten Free Berry Pancakes – buckwheat flour & buttermilk pancakes with amber maple syrup, berries, candied pistachios & coconut shavings. For Pancake Tuesday they will be serving limited edition 'Rose Hibiscus Pancakes'. Order yours with a signature Rose Latte – a double shot with rose water infused milk and petals.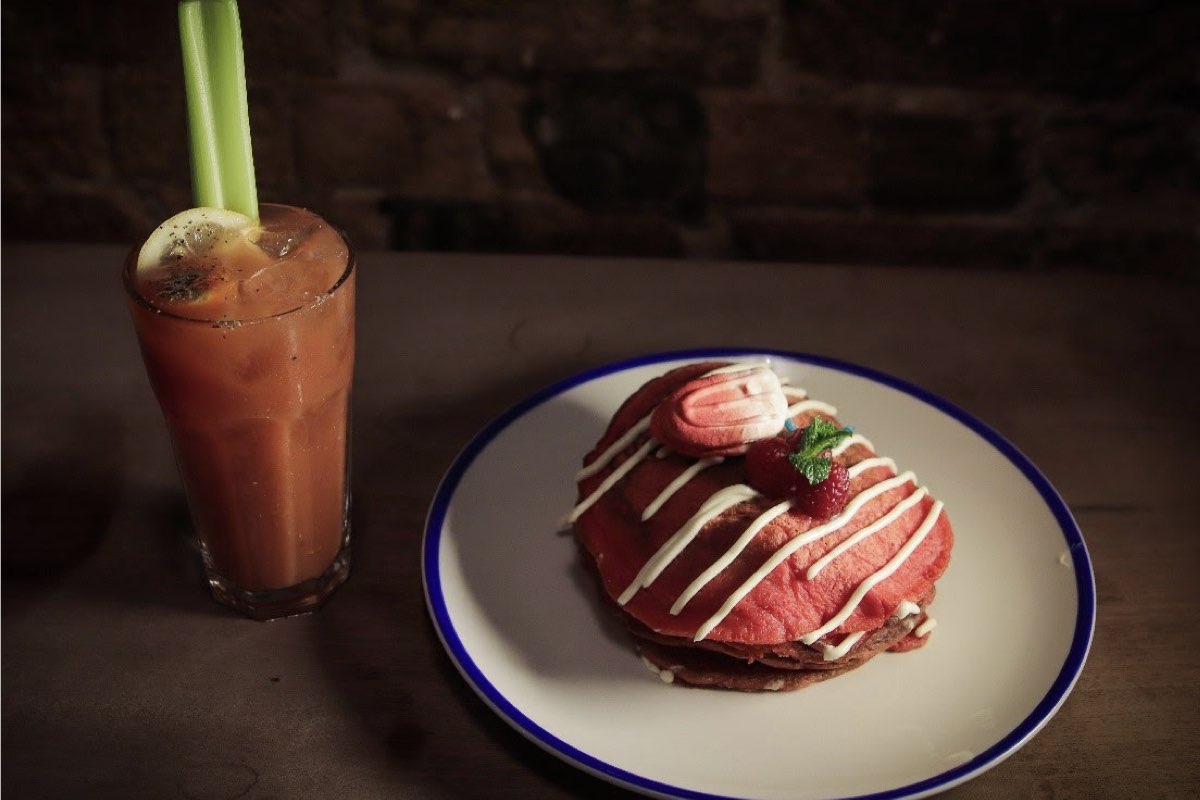 The Book Club in Shoreditch will be serving up Red Velvet 'period pancakes' garnished with tampon macaroons from Ohlala bakery in support of period poverty charity Bloody Big Brunch. Wash yours down with an oh so fitting Bloody Mary.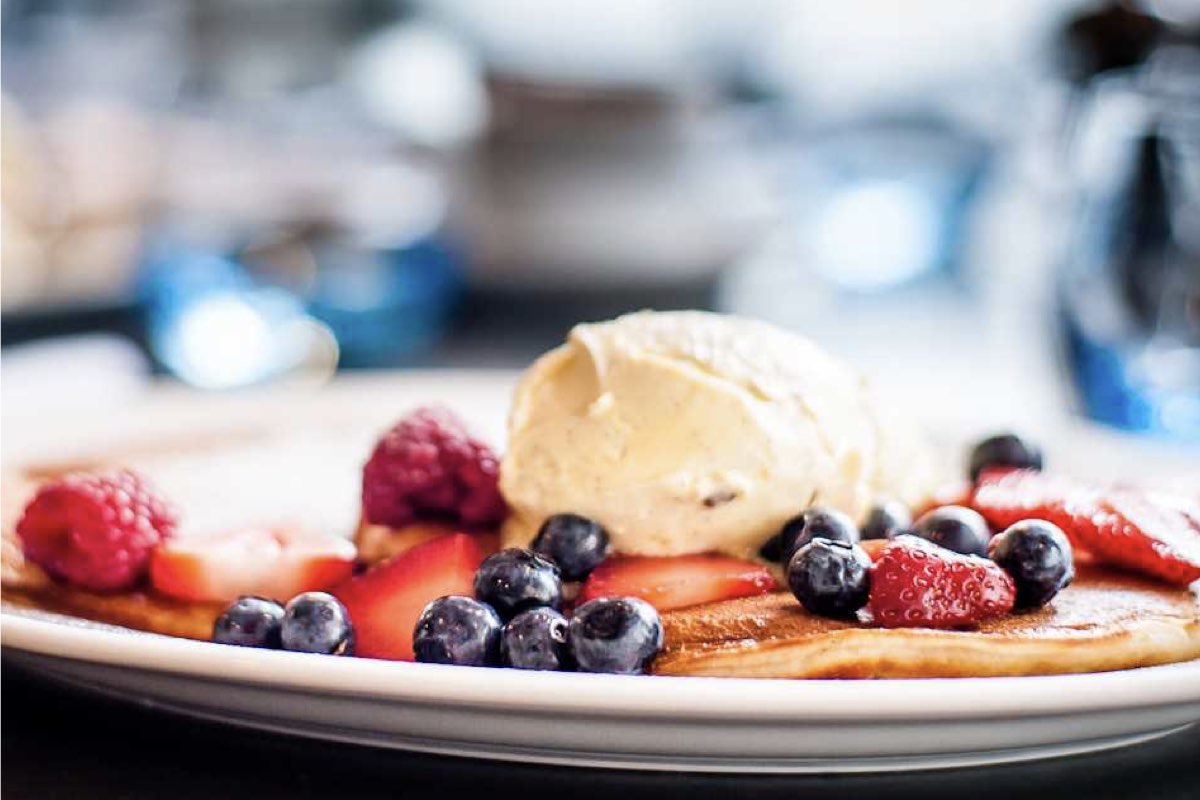 Try the melt-in-the-mouth Buttermilk pancakes with berries, vanilla clotted cream and maple syrup. We like ours served with a refreshing spritz of saffron-infused Tanqueray gin, rhubarb liqueur, Champagne and tonic water – to aid digestion obviously.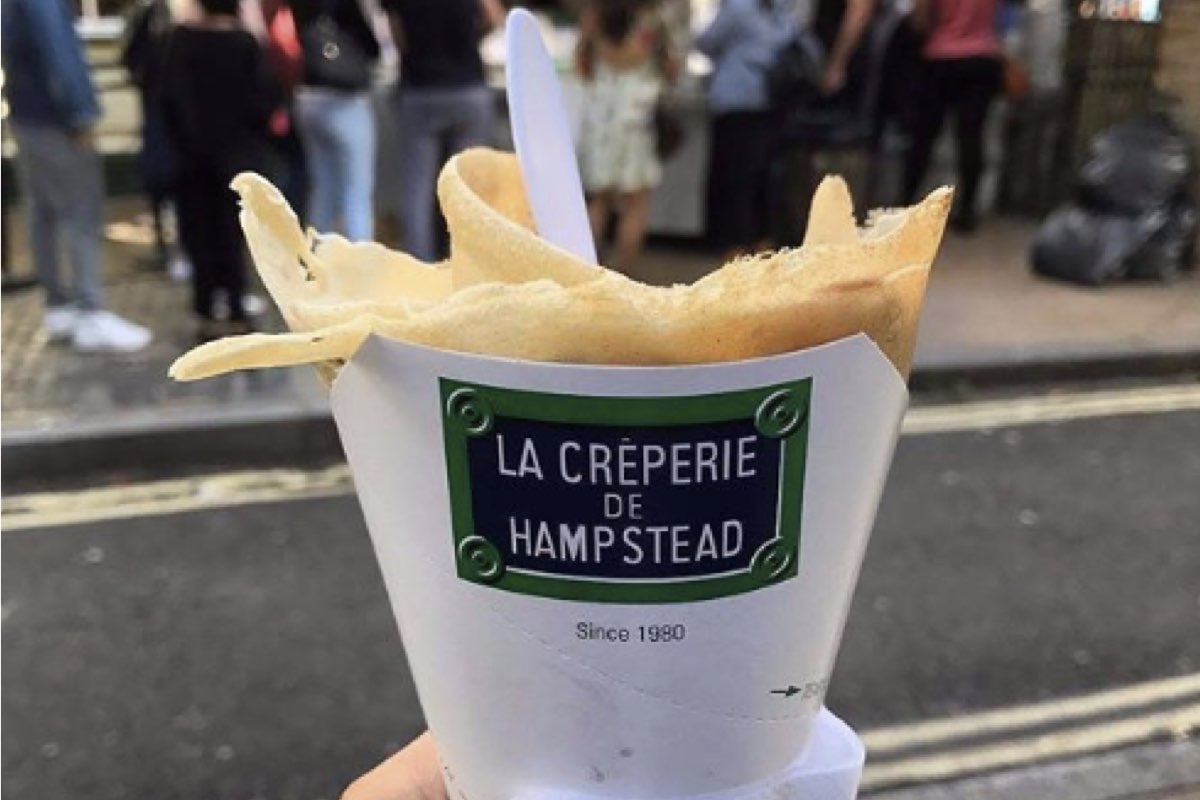 Serving an array of mouth-watering crepes and galettes, this local institution is never without a queue. Find simple crepes ranging from lemon and sugar and jam to the more decadent – Belgian chocolate, banana and coconut and the French favourite crepe suzette. There are also savoury galettes including ham and gruyere cheese and mushroom garlic cheese.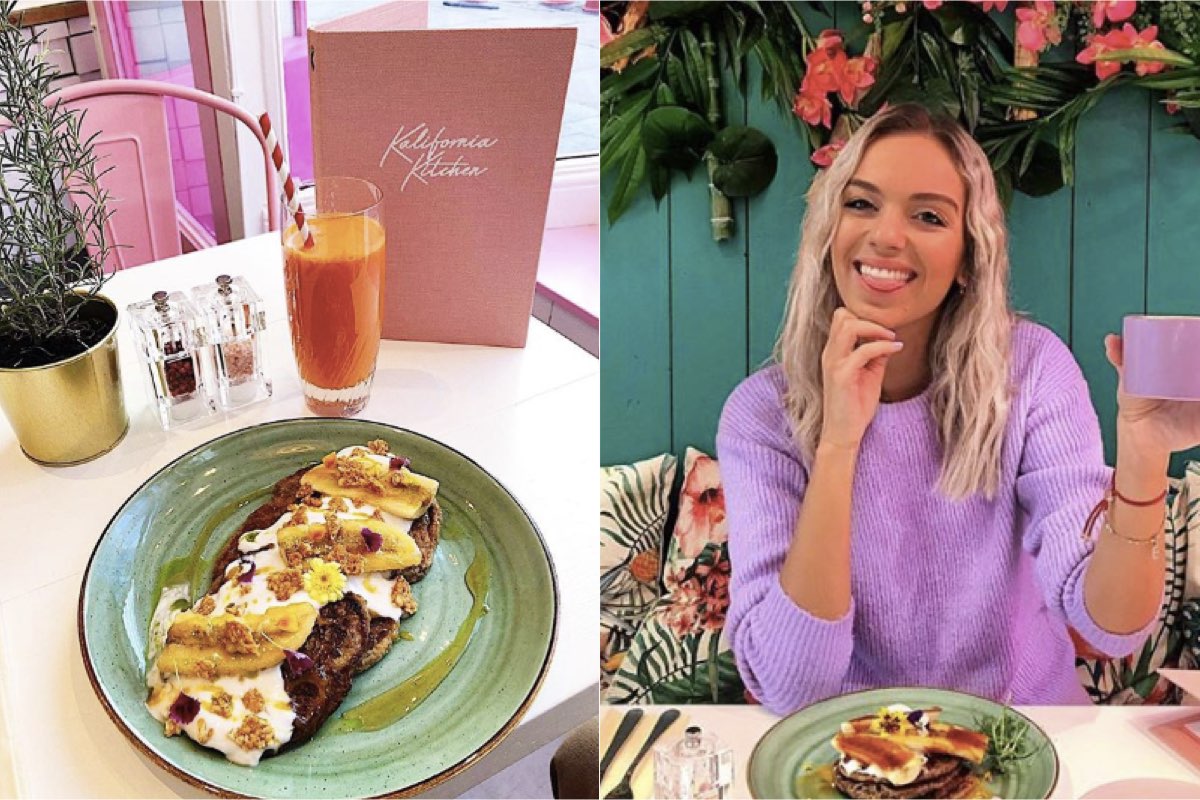 An Instagrammer's paradise. Try the Buckwheat & Banana Pancake served with coconut yoghurt, caramelised bananas and almond brittle. #Pancakeporn. Order yours with a 'Squirter' smoothie. Because here, healthy is sexy…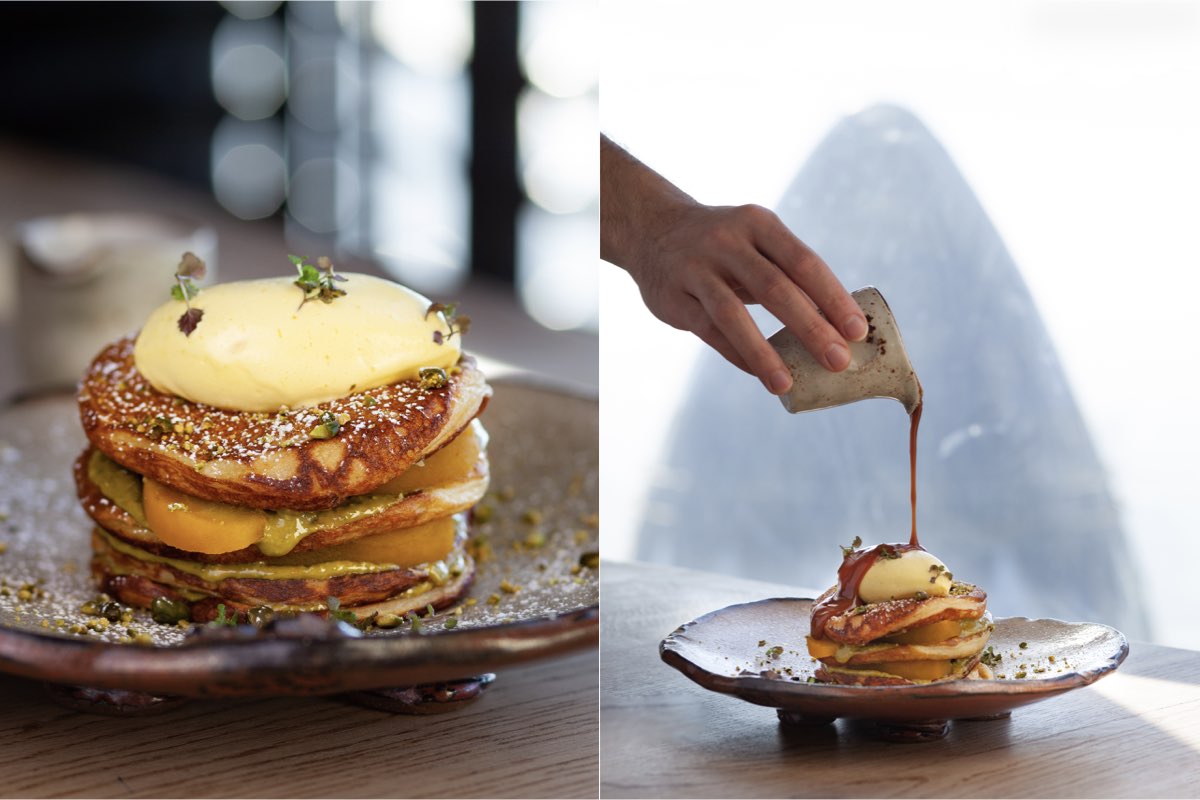 Prefer your pancakes with a view? Duck & Waffle have come up with a brand new special of buttermilk pancakes with roasted pistachio butter, saffron pears and chantilly cream with hot miso caramel for pouring.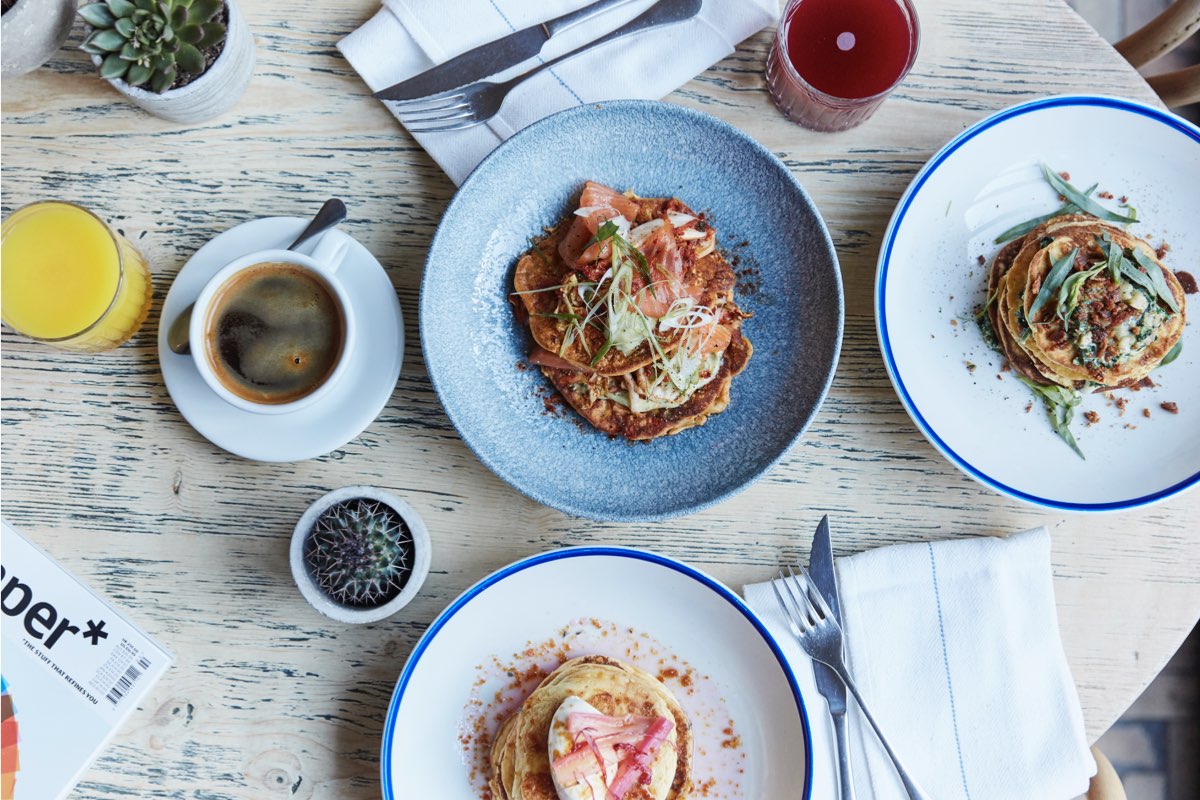 The exclusive pancake day menu will be served across all seven bars including No 11 Pimlico Road, No 32 The Old Town, No 197 Chiswick Fire Station and No 29 Power Station West. Discover delights such as Poached Rhubarb Ricotta Pancakes with orange crème fraiche and lavender caramel and Banana & Ricotta Pancakes with coconut yoghurt, maple syrup and warm berry compote. For something more savoury, try the Kimchi Pancakes with smoked salmon, spring onion and basil mayo. Wash yours down with an Elderflower and Earl Grey Fizz for the ultimate pancake day celebration.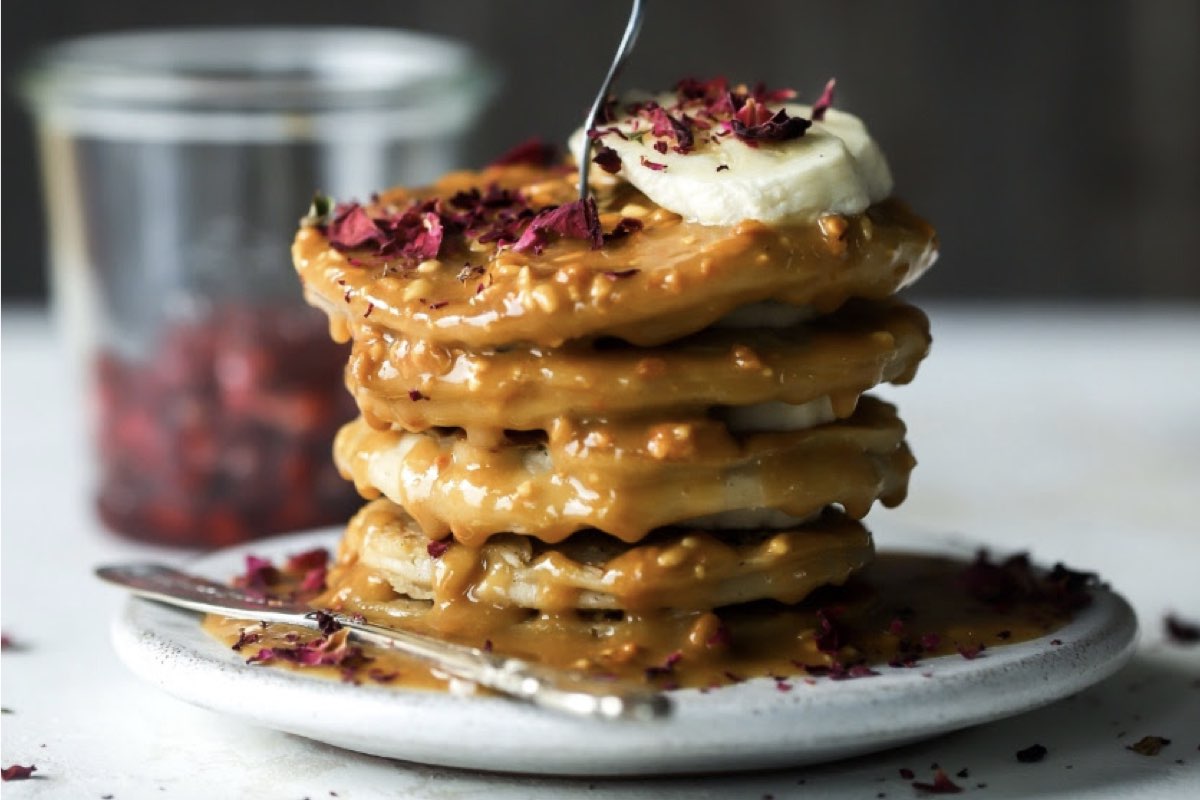 Prep Time 20 minutes
Serves 2-4 people
INGREDIENTS
1 ripe banana
1 tbsp Pic's Peanut butter
1 cup brown rice flour
Tsp baking powder
1 cup almond milk
Tbsp agave syrup
Pinch sea salt
Dash vanilla extract
Coconut oil for cooking
2 Tbsp peanut butter
Tbsp agave syrup
Almond milk
METHOD
In a blender, combine all of the pancake ingredients and blend until smooth. Heat a little coconut oil in a frying pan over medium heat and pour in a small amount of the mixture. Cook until bubbles appear on the surface, then flip and cook on the other side. Repeat this for the remaining mixture. To make the sauce, combine the peanut butter, agave syrup, then gradually drizzle in a little milk whilst staring until you're left with a pourable consistency. Serve your pancakes stacked with your favourite toppings and a good drizzle of the sauce. Recipe by @charleyshealth for @picspeanutbutter.
Get your weekly DOSE fix here: SIGN UP FOR OUR NEWSLETTER
By Hettie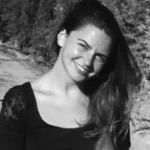 Hettie is the editor and co-founder of DOSE. A keen runner, she's also partial to a blast of high-intensity and hot yoga. A country girl at heart, she divides her time between London and the lush rolling hills of North Devon. When she's not jetting off on her next adventure, Hettie can be found in a candle-lit alcove with a laptop, a spaniel and a full bodied Malbec.