Feeling like you're coming down with something? Whizz up this flu fighting cocktail from the team at Redemption. A vitamin packed blend of ginger, chilli, aloe vera, apple, elderflower, coconut water, orange, lemon & lime….
Ingredients
• 80ml coconut water – raw preferably
• 50ml freshly squeezed orange juice
• 15ml freshly squeezed lemon juice
• 15ml freshly lime juice
• 20ml organic elderflower cordial
• 20ml of pure aloe vera juice
• 1 thumbnail of fresh ginger root peeled
• 1cm slice of a large red chilli
• a couple of ice cubes
Method
• Place all ingredients except ice cubes in a bar blender and blitz
• Pass the blended liquid through a small sieve for an elegantly smooth drink (although its equally delicious not passed with the
chilli flecks remaining albeit slightly spicier!)
• Place ice cubes in a cocktail shaker and pour over the elixir
• Shake well and pour into a large chilled martini glass
• Garnish with a slice of fresh ginger
Makes one serve
Nutritional benefits
• Chilli – contains up to seven times the vitamin C level of an orange and has properties to fight sinus congestion.
• Ginger root – has long been used in traditional alternative medicine, a great aid to digestion, reduces feelings of nausea and of course help fight the flu virus and common cold.
• Aloe Vera Juice – is packed with vitamins, including B, C, and E, as well as folic acid, which fortify the body's immune system.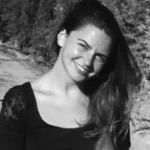 Hettie is the editor and co-founder of DOSE. A keen runner, she's also partial to a blast of high-intensity and hot yoga. A country girl at heart, she divides her time between London and the lush rolling hills of North Devon. When she's not jetting off on her next adventure, Hettie can be found in a candle-lit alcove with a laptop, a spaniel and a full bodied Malbec.