Avocado flowers, stuffed avocado boats. Smashed onto toast and slipped into skincare – the avo-tunities are endless! Next on the list – a dedicated Avocado restaurant that will be serving up everything from Avocado truffles to Eggs Royale with Avodaise.
This Spring, Avobar, London's first avocado restaurant, will open its doors on Covent Garden's Henrietta Street. Whilst the spot is being pitted, or rather kitted out, the team behind Avobar have launched a pop up down the road on Floral Street, WC1. And it's not all green smoothies and avocado on toast.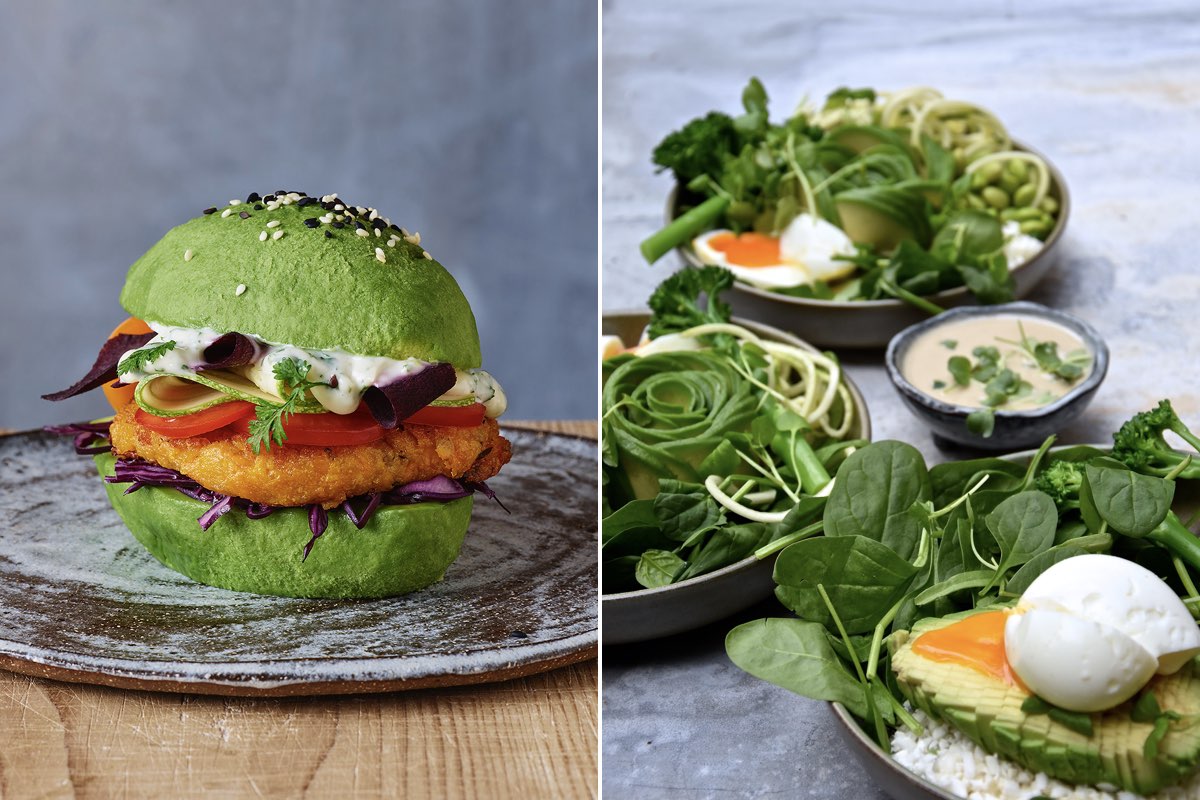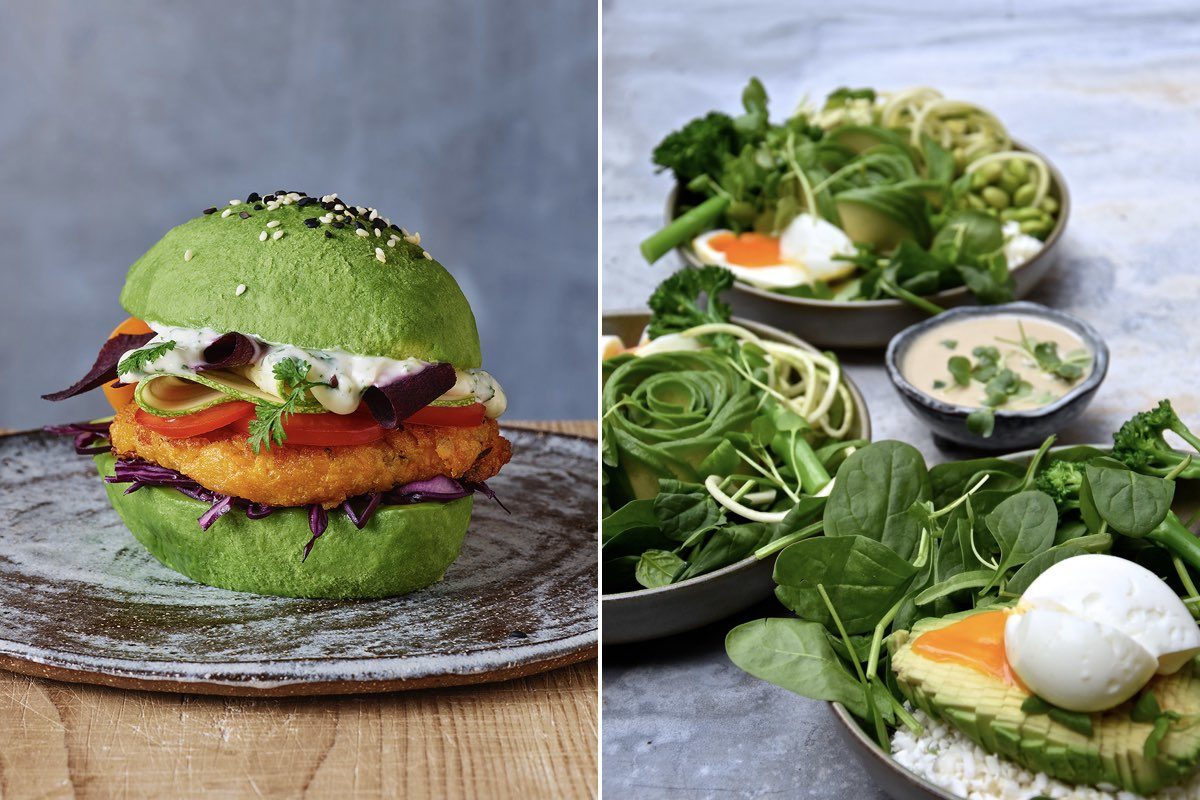 The menu is an eclectic blend of flavours and textures, that will appeal to your taste buds and your Instagram feed. The menu is broken down into 'small plates', 'salads' and 'something more'.
Highlights include a sunset coloured gluten free sweet potato toast topped with creamy crushed avocado and a smooth dairy-free coconut labneh and their Avo Bun Burger – a wholesome red lentil and sweet potato patty housed between two half avocados and spiced up with a sweet side of slaw.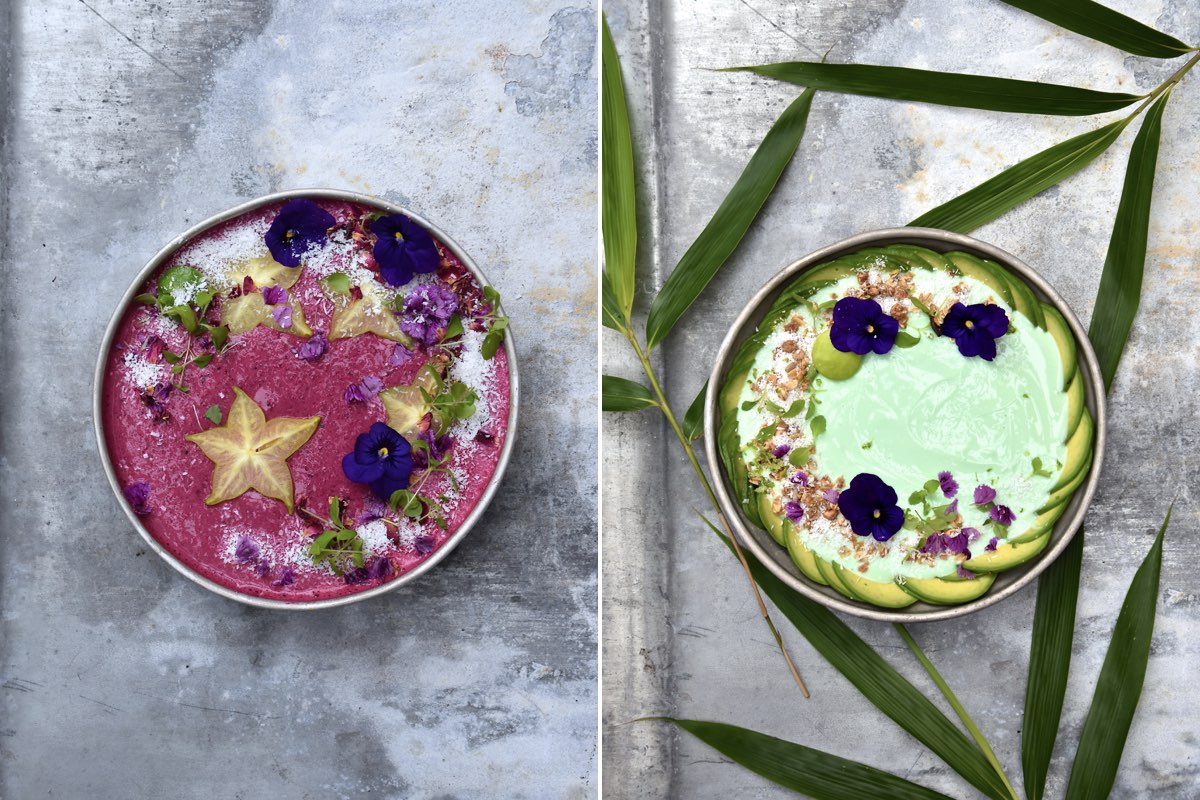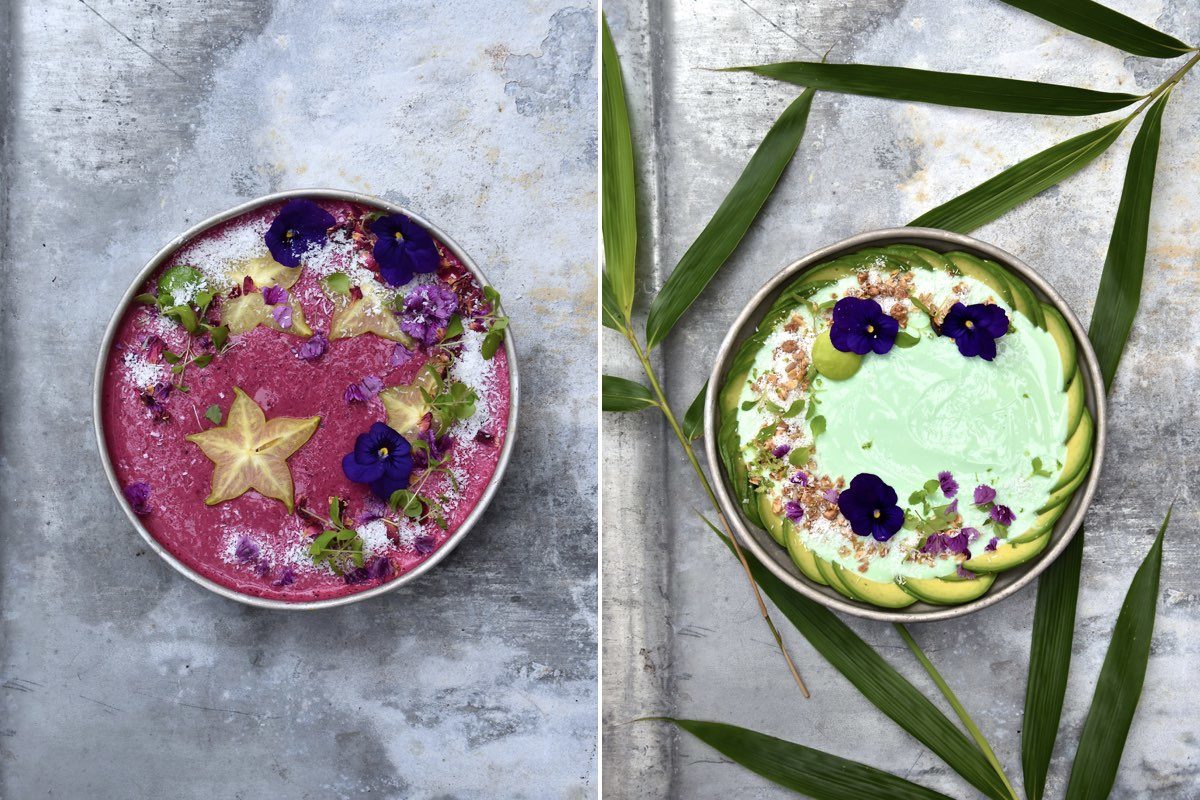 Other noteworthy dishes that will appeal to those maybe not so naturally avocado and green inclined, include a pulled pork sandwich, purple corn prawn tacos and a nutritious sweet-soy glazed tuna poke bowl.
And as if that wasn't enough to tempt you into visiting, their vegan avocado white chocolate cheesecake is a tart, velvety, sweet and crumbly festival of flavours that I would venture back for on any rainy day. Their dairy and gluten free avo choc brownies are pretty fine too! We also like the sound of those "cleansing" Avocado & Coconut Truffles dipped in Activated Charcoal Chocolate on their Instagram feed.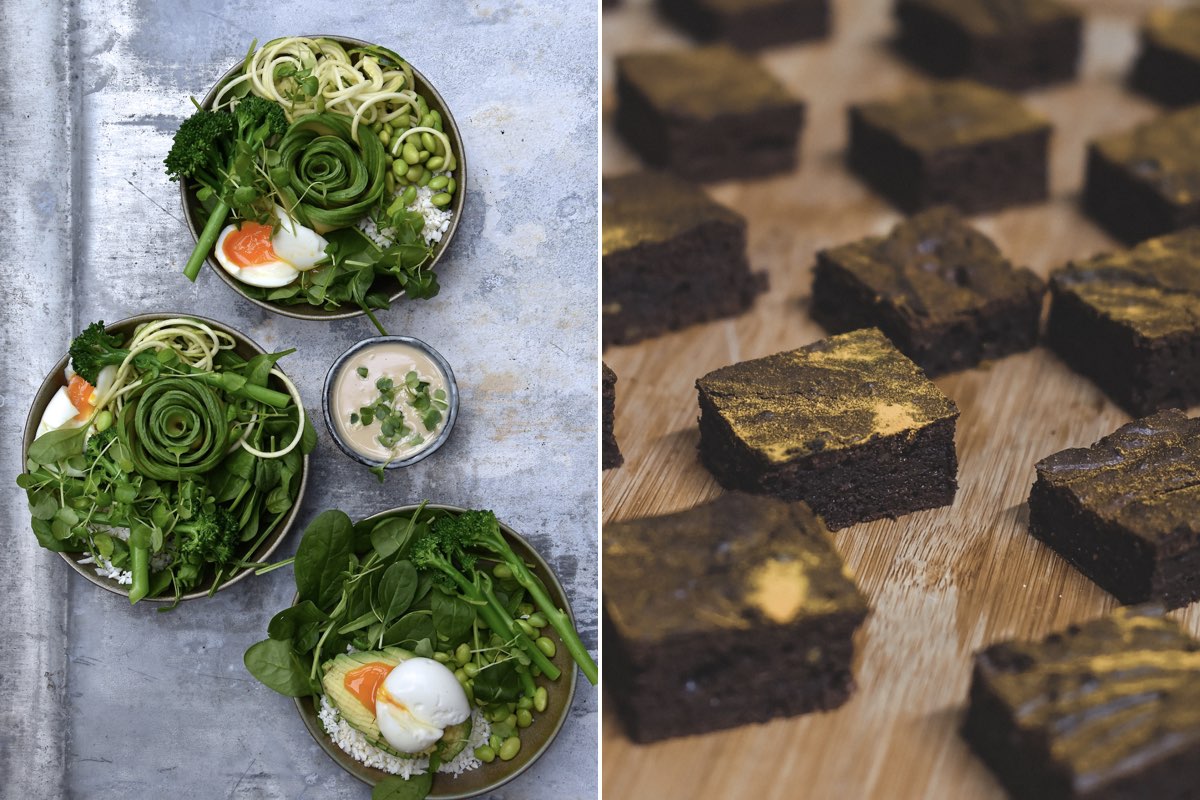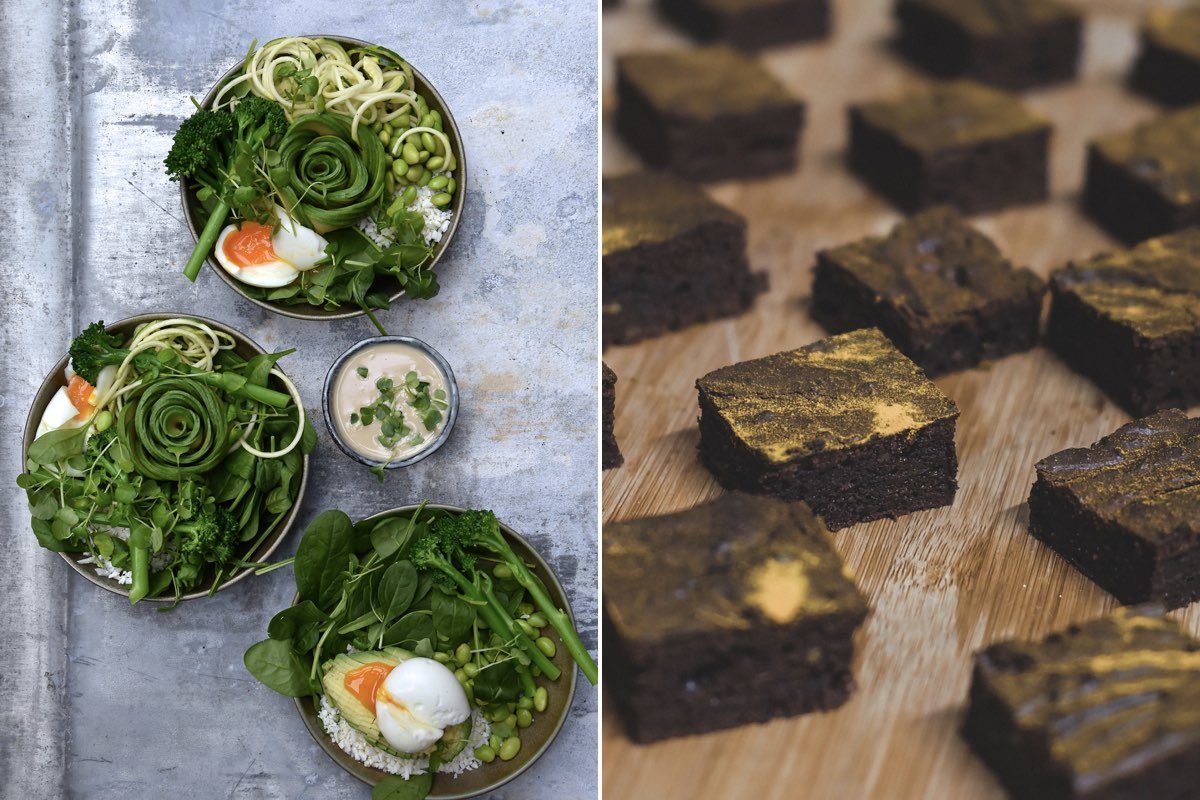 The Avobar pop up is a daytime affair and open from 10-5pm Wednesday to Saturday, and for Brunch on Sundays until 5pm. With a bustling pop up already, there is no doubt that the permanent site will be a destination spot with queues forming around the block. So, make sure to get your RDI of avocado before the main spot opens, and save yourself the queues!
Avobar is located at 18 Floral St, Covent Garden, WC2 E9DS
For more information and to book a spot visit the website and check out their tantalising Instagram.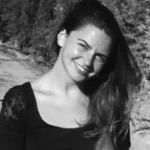 Hettie is the editor and co-founder of DOSE. A keen runner, she's also partial to a blast of high-intensity and hot yoga. A country girl at heart, she divides her time between London and the lush rolling hills of North Devon. When she's not jetting off on her next adventure, Hettie can be found in a candle-lit alcove with a laptop, a spaniel and a full bodied Malbec.