Notting Hill Carnival can be a stressful place. Especially when 2 million visitors are expected to descend on your front doorstep. But instead of battening down the hatches (…or escaping to Cornwall in our case), Barry's West is inviting you inside for a carnival of another kind!
On Sunday 27th and Monday 28th August at 12.30pm you can take part in a Caribbean style class led by two instructors with carnival-themed playlists! Swap your Yogi Berry for a Pina Colada shake post workout and head on your merry way!
With 37 soundsystems, parade floats, steel bands and lots of jerk chicken to enjoy – this year's carnival is sure to keep you entertained! Just remember to plan your route in advance!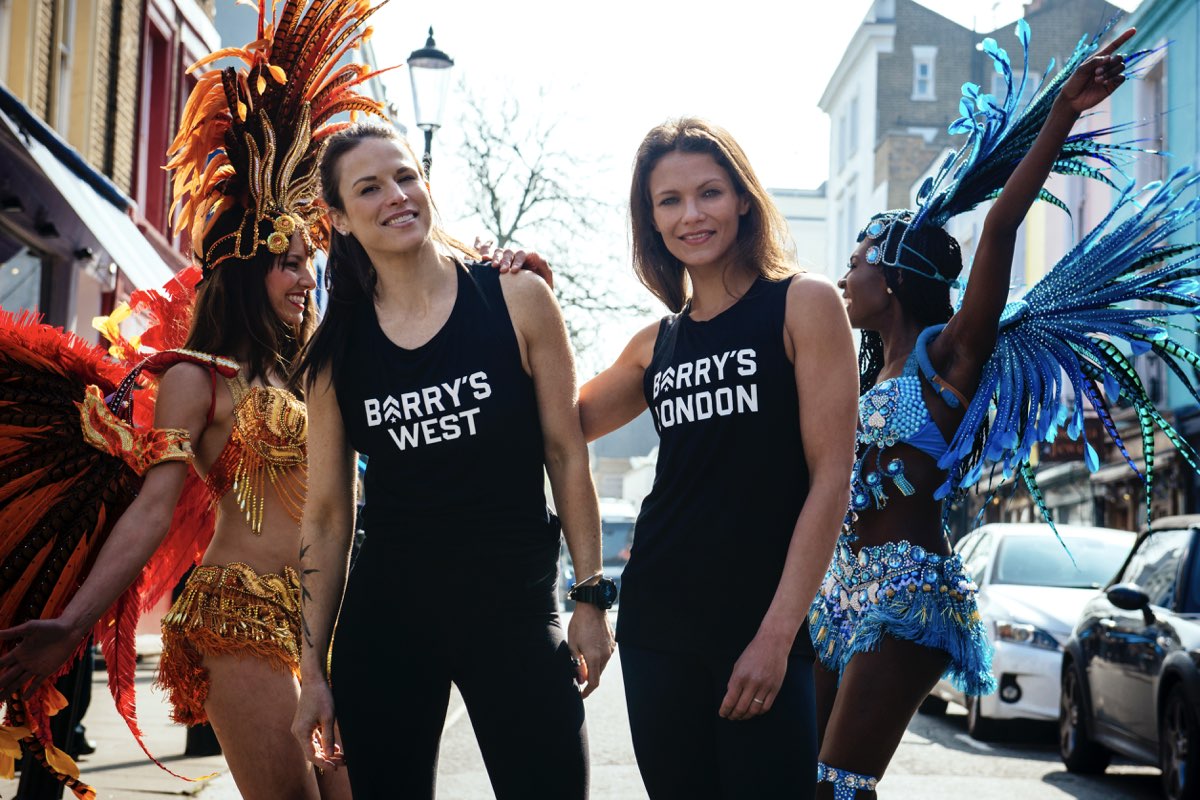 We asked Barry's Master Trainer, Anya Lahiri, to give her 5 tips for surviving the carnival weekend…
1) Get your workout in early!! Get your sweat on at one of the West London fitness hotspots like Barry's West or go for a run before you hit carnival so the drinking and partying is guilt free!
2) Stay hydrated and combat that hangover! Have a glass of water for every alcoholic drink and you'll last the whole of carnival, not just the first day!
3) Take your gym kit out to party! Stay comfy in your Lycra and trainers… There is so much fashionable and colourful gym kit out there that will help you fit into the carnival revelry perfectly.
4) Take healthy snacks with you to avoid the junk food temptations lining the streets! If you've already got that workout in, you don't need to worry! That Barry's burn lasts all day!
5) Bring a happy, healthy attitude and enjoy! It's meant to be a party!
Address: Barry's West, 7-9 Queensway, London W2 4QJ
Tube: Bayswater (Circle & District)
Price: £20.00