Style yourself for a smile this July payday with the feel good fashion trend that's coming in hot: dopamine dressing. Part fashion, part mindfulness, the trend takes inspiration from colour psychology – a science that seeks to understand the powerful effect colour can have on our mood.
As German psychiatrist Kurt Goldstein wrote 'light enters from the eyes and skin and travels through neurological pathways affecting the pineal gland in the brain. This in turn influences our body, mind and emotions'. Therefore, not only can we mould our mood through the colour of our clothes, but also how others perceive us. It's the haute hack for a happier life.
After a tumultuous year of lockdowns, we've filled our July payday edit with mood boosting brights to help get your mojo back. It's time to wear the rainbow and dress in happy clothes for a happy you. C'mon, do it for a DOSE of dopamine!
Dopamine Dressing: July Payday Essentials
Ramp up your workout with red
Colour theory: determination, passion, power
When to wear it:  boxing, crossfit
This July payday DOSE is loving…
Lululemon Align HR Pant 25″ £88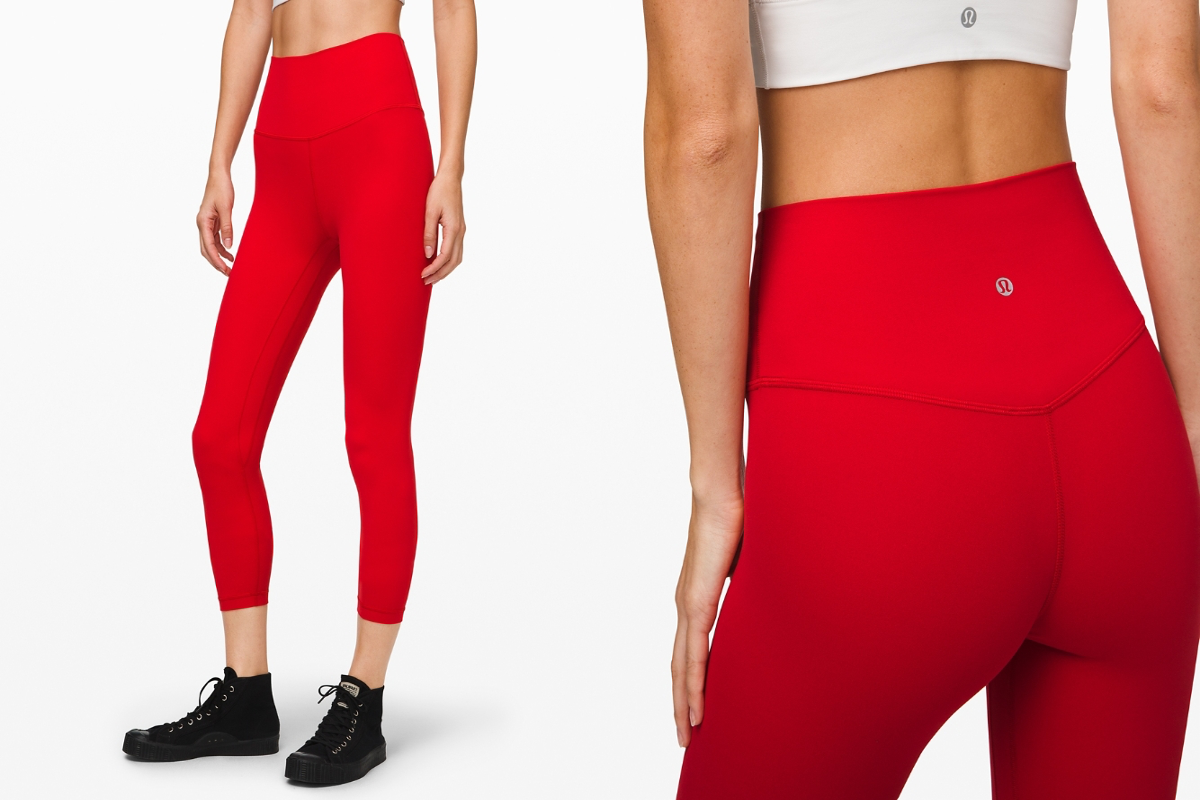 You can never go wrong with a pair of Lulu's. The buttery smooth, naked feel fabric is totally dreamy; it's easy to forget you have them on.
Nike Pro Training fleece hoodie in red £64.95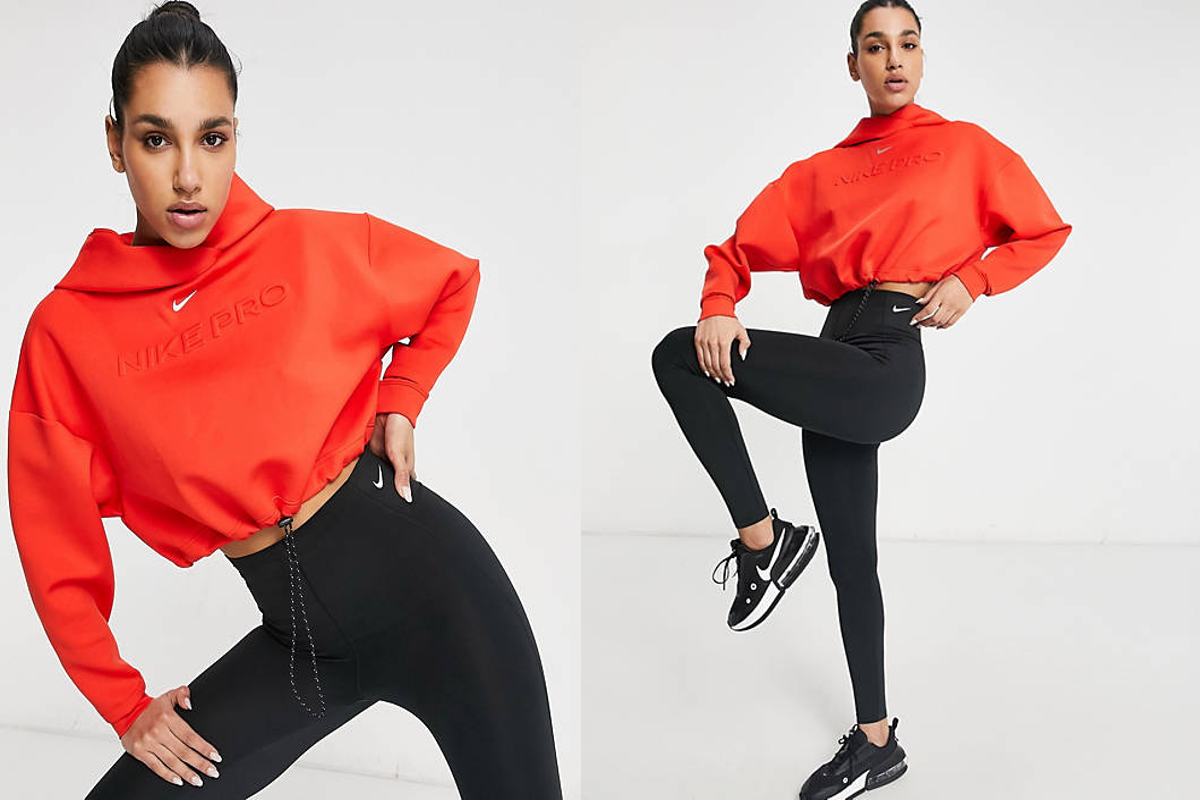 Find some fresh motivation with some fresh Nike training gear. This sweat wicking cropped hoodie in Scarlett red will leave you feeling ravishing and raring to go.
Smoko Red Popcorn Airpods Case £15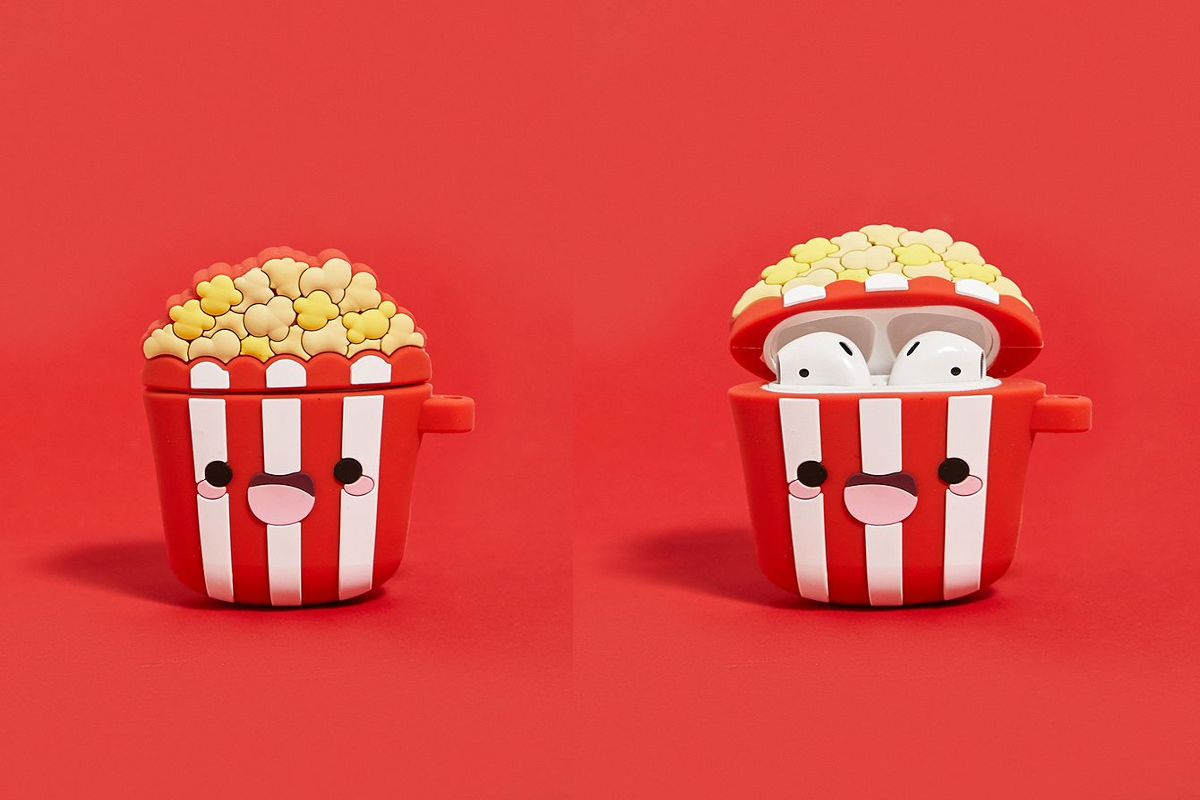 Why not give your AirPods a home to live in? This playful popcorn silicon sleeve is perfect for protecting against knocks and bumps. They also feature a handy key chain loop so you'll never misplace them again.
Nike Logo Tape One-Piece Swimsuit £32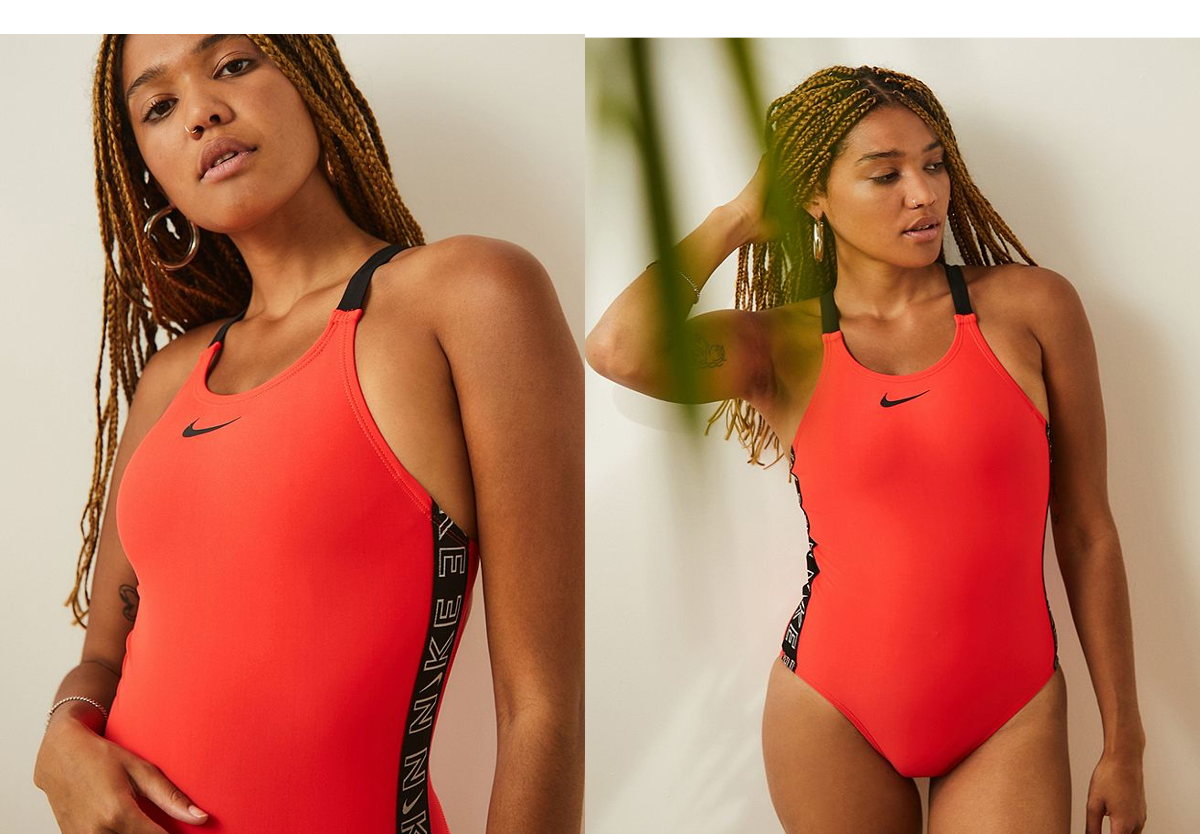 Seek out your inner Sporty Spice in this iconic Nike swimsuit this summer. Featuring a flattering high cut silhouette, this piece can also be worn as a bodysuit for a sleek athleisure look.
DOSE Mood Mist – HIIT ME UP, 100ml, £19.95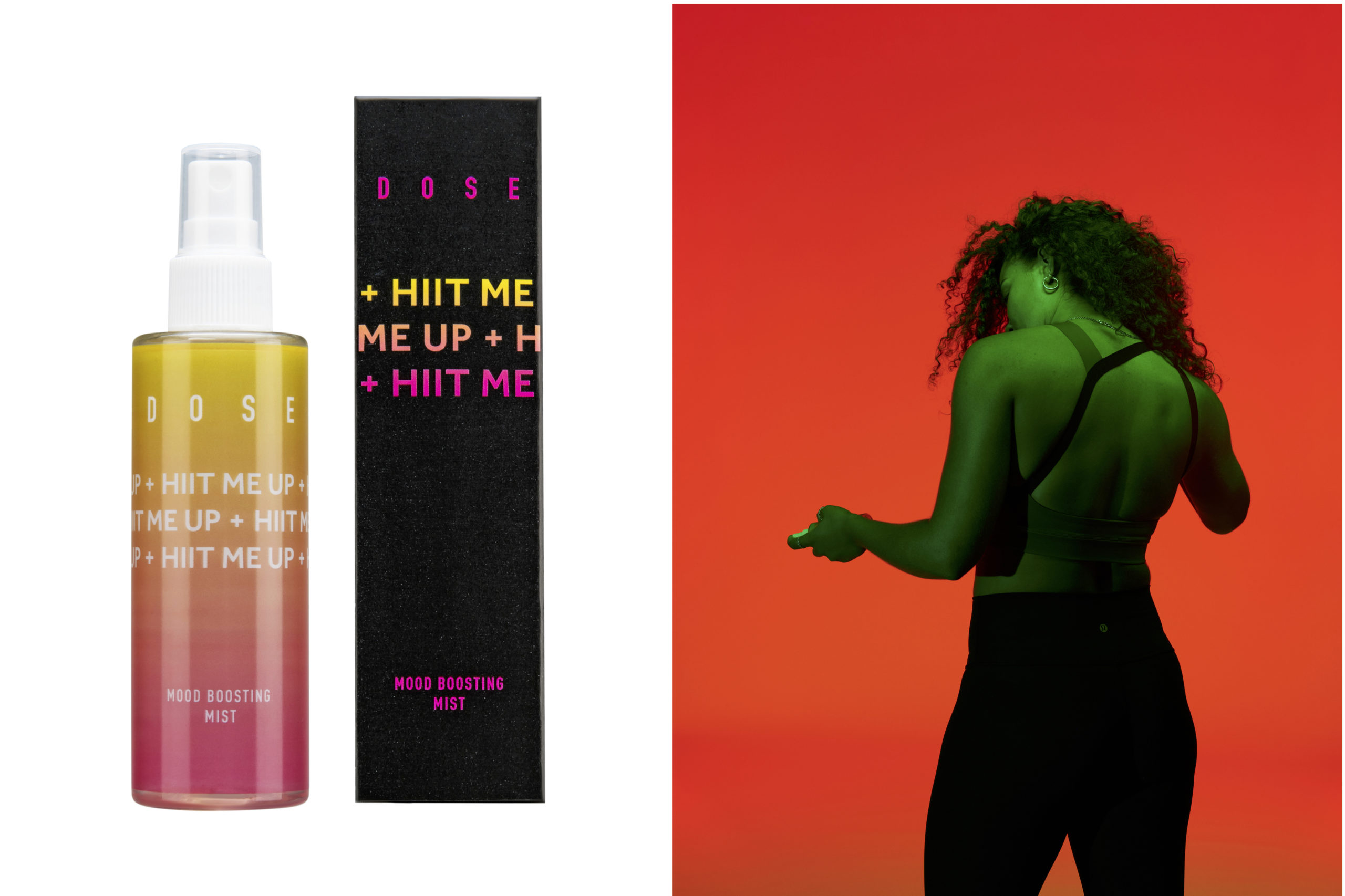 HIIT ME UP is a mood boosting mist with natural energising essential oils that you spray around your aura for an instant mood lift. Uplifting scents of orange, lemon, lime, eucalyptus and bergamot will fire you up for class. It's the latest trend in fitness! Spray and inhale when you need a hit of energy. The perfect workout companion.
Discover your zest for life with orange
Colour theory: creativity, enthusiasm, vibrancy
When to wear it: Dance-cardio
This July payday DOSE is loving…
Converse Chuck Taylor lift sunshine trainer in orange £75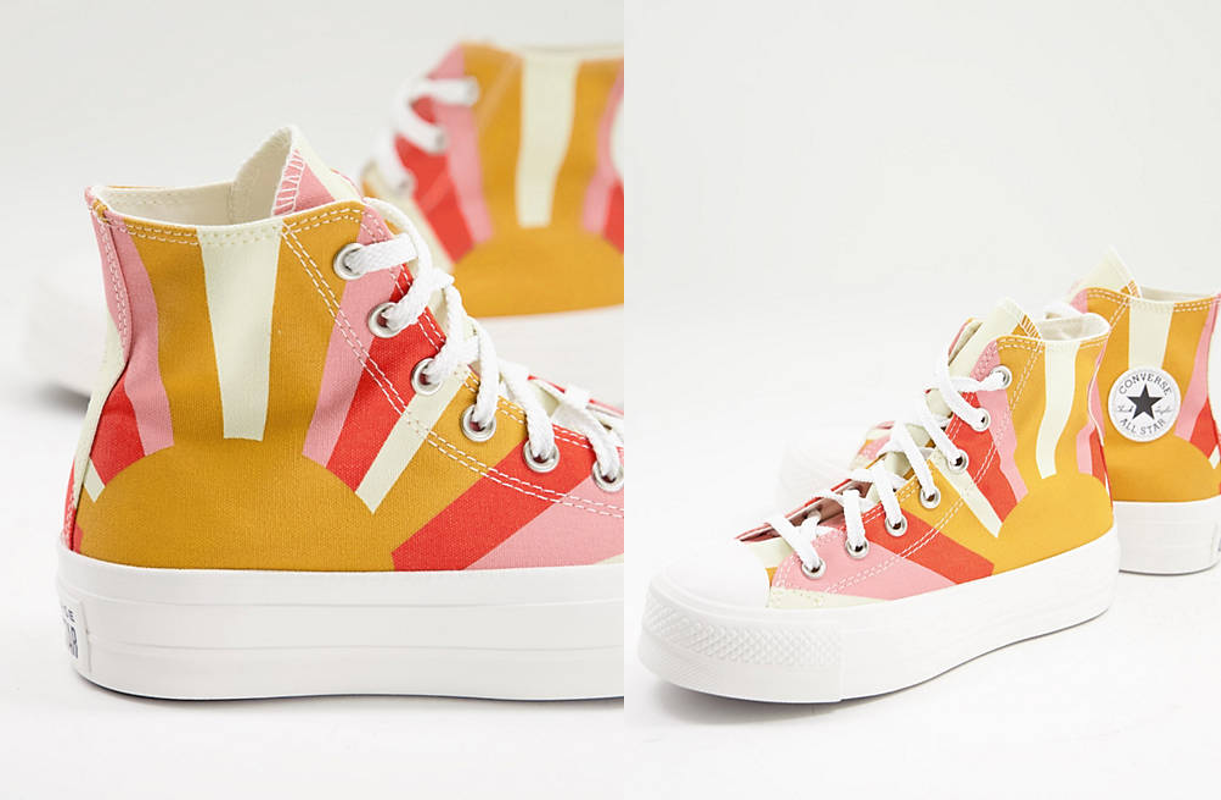 Contemporary, colourful and cool without compromising on the comfort, these platform sole Converse promise a pair of happy feet all summer long.
Adidas Training mid support bra in orange £33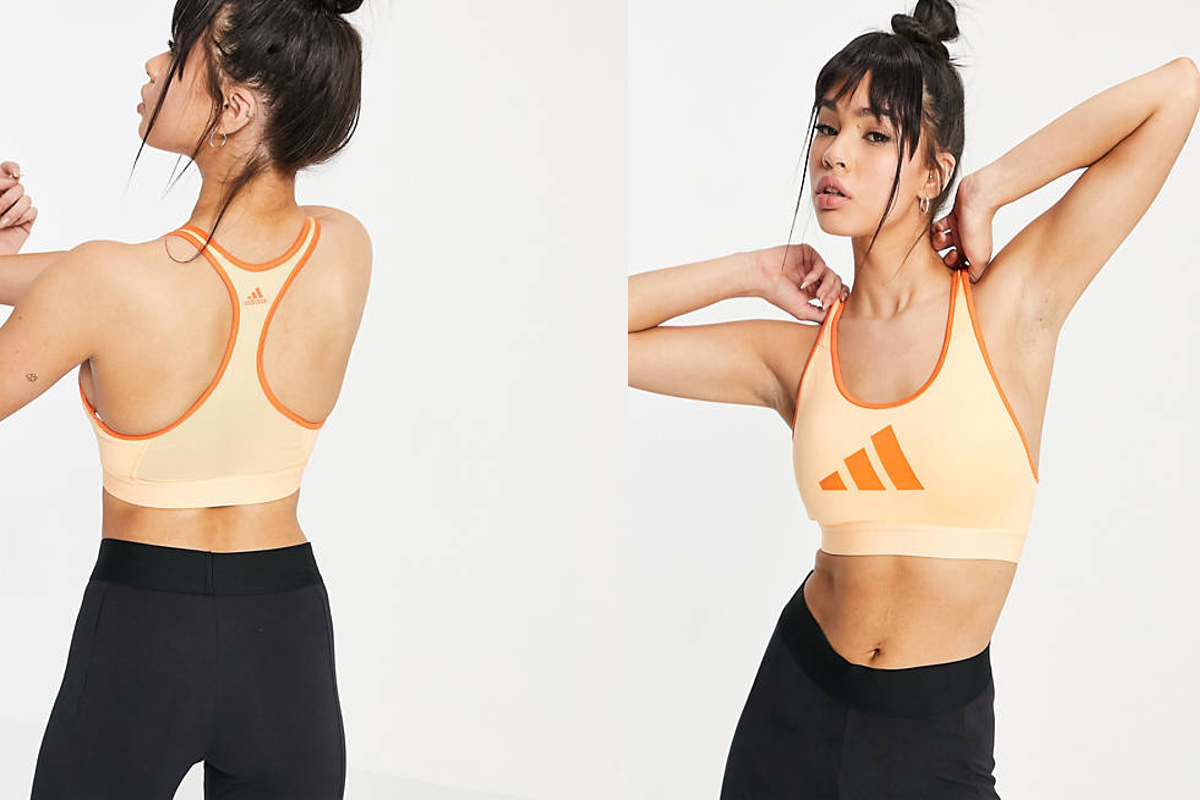 Get the iconic 3-stripe fix with this sure style win that supplies the support you need to get through whatever your workout throws at you.
Nike Stash Duffel £27.95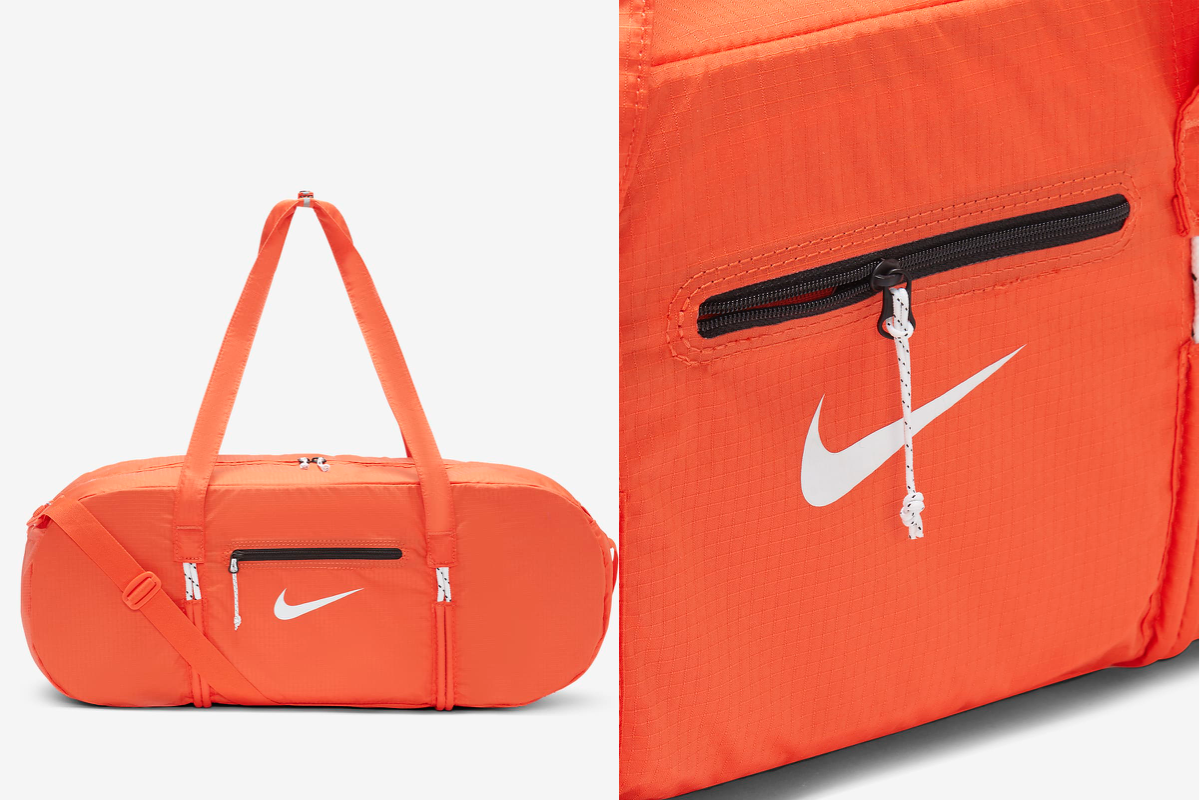 Whether you're headed on a weekender, the gym or even a summer staycation, this Nike Stash Duffel offers quick storage when you need it and packs down small when you don't.
Barry M Hi Vis Neon Nail Polish – Outrageous Orange £3.99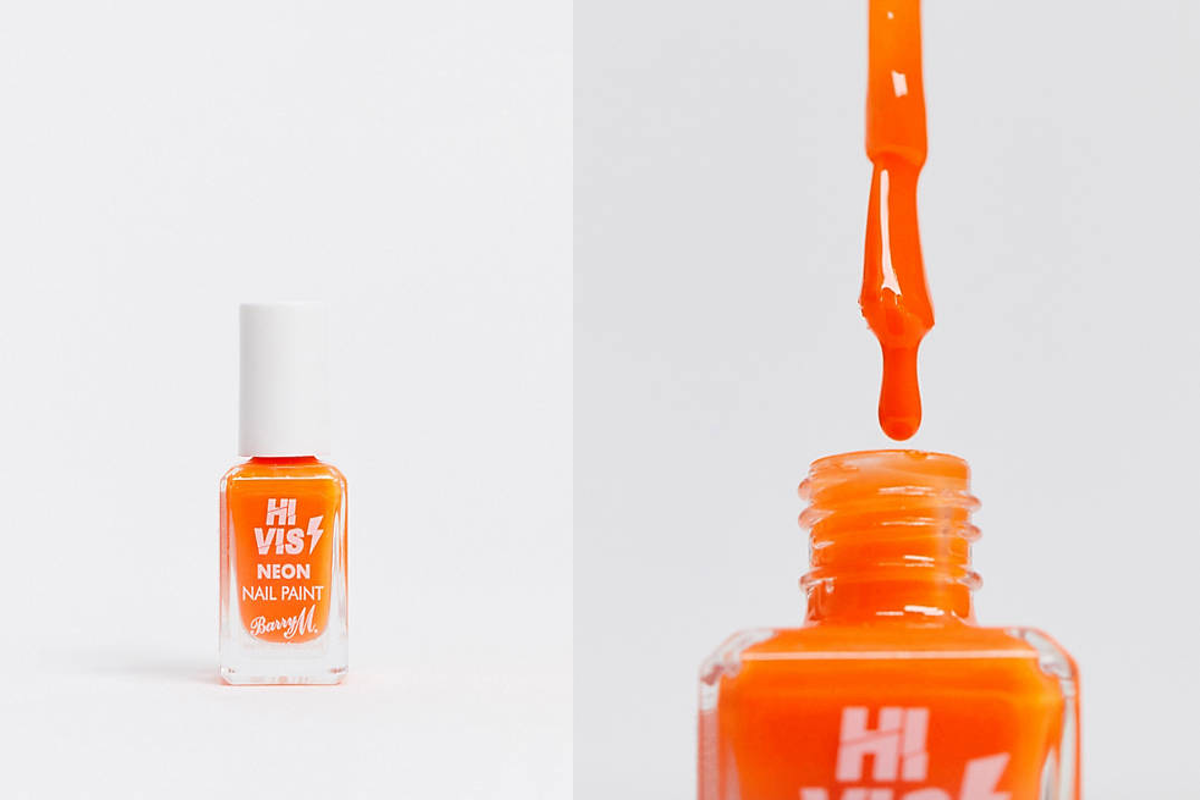 Barry M has stolen the sun and bottled the brightness into this supersonic sunshine neon nail polish. Give your tips to toes a blast of mood boosting juicy citrus.
Livia's Chocolate orange million squares 180g £4.99
Naturally vegan, gluten & dairy free, Livia's million chocolate orange squares are the must have munchies to your picnic this summer. Consisting of a gooey date caramel between raw dark chocolate and a biscuit base, they can be enjoyed by EVERYONE!
Bliss out with blue
Colour theory: serenity, calm, stability
When to wear it: yoga, pilates
This July payday DOSE is loving…
Girlfriend Collective Compressive High Waisted Legging £62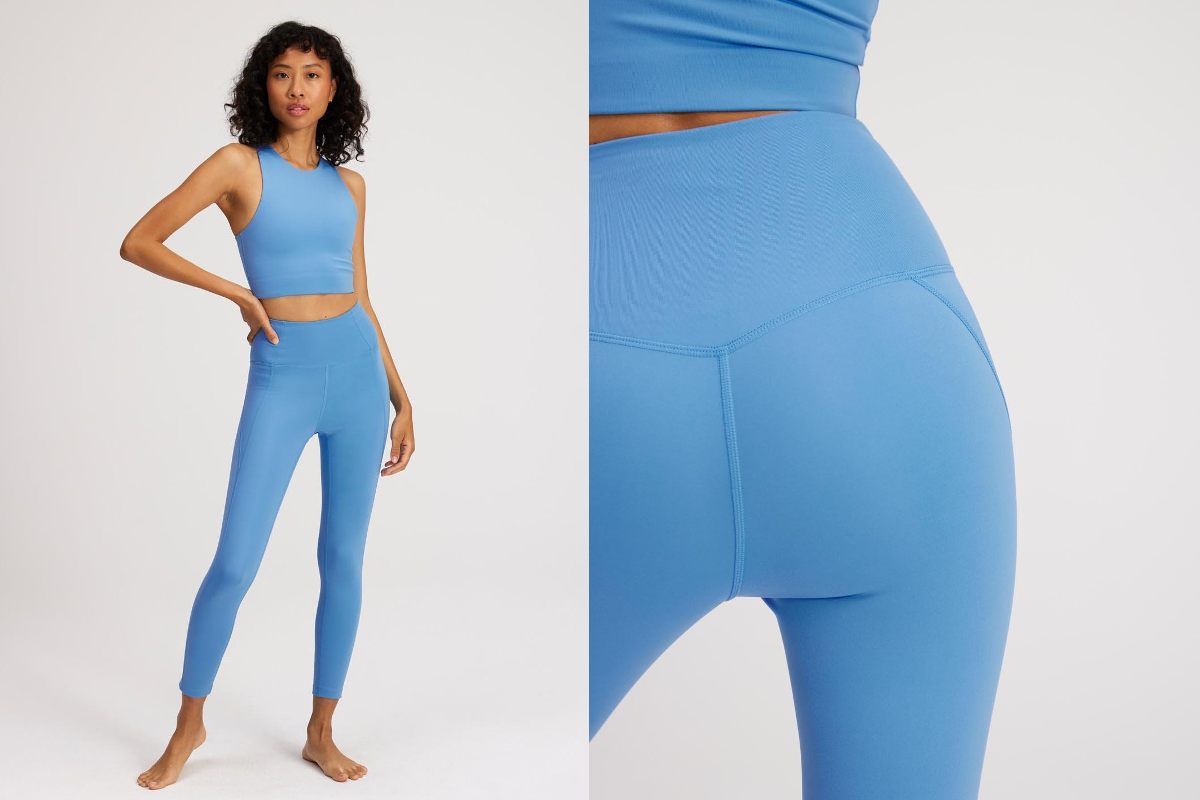 Ocean plastic is not fantastic, Girlfriend Collective are attempting to turn the tide on sea pollution. Each pair of leggings are made from at least 25 plastic water bottles, making them a sustainable sensation suited for every eco warriors wardrobe.
Sporty and Rich Health printed cotton-jersey sweatshirt £135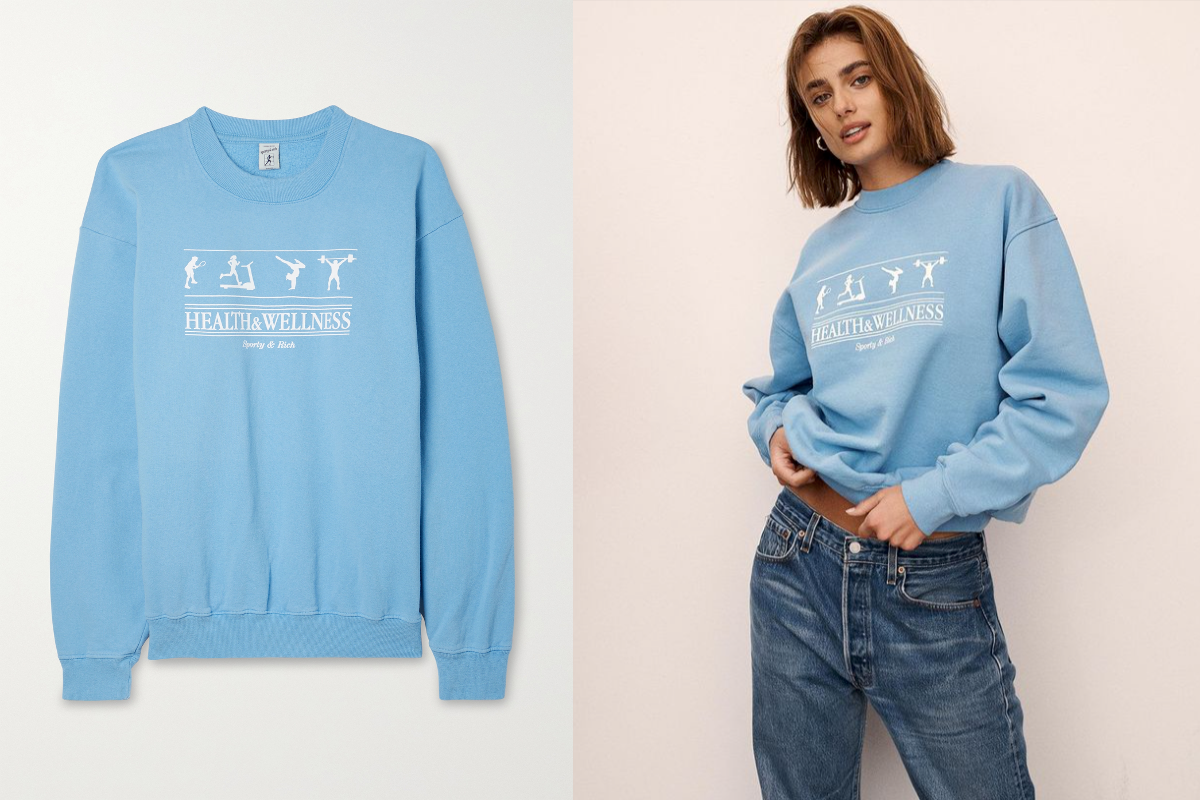 Now you can recreate Princess Diana's iconic athleisure ensembles with Sporty and Rich – the influencer approved lifestyle brand set to be in the style spotlight this summer. Money and morals go hand in hand with the brand, with each collection supporting various charities.
Girlfriend Collective High-rise recycled polyester-blend shorts £40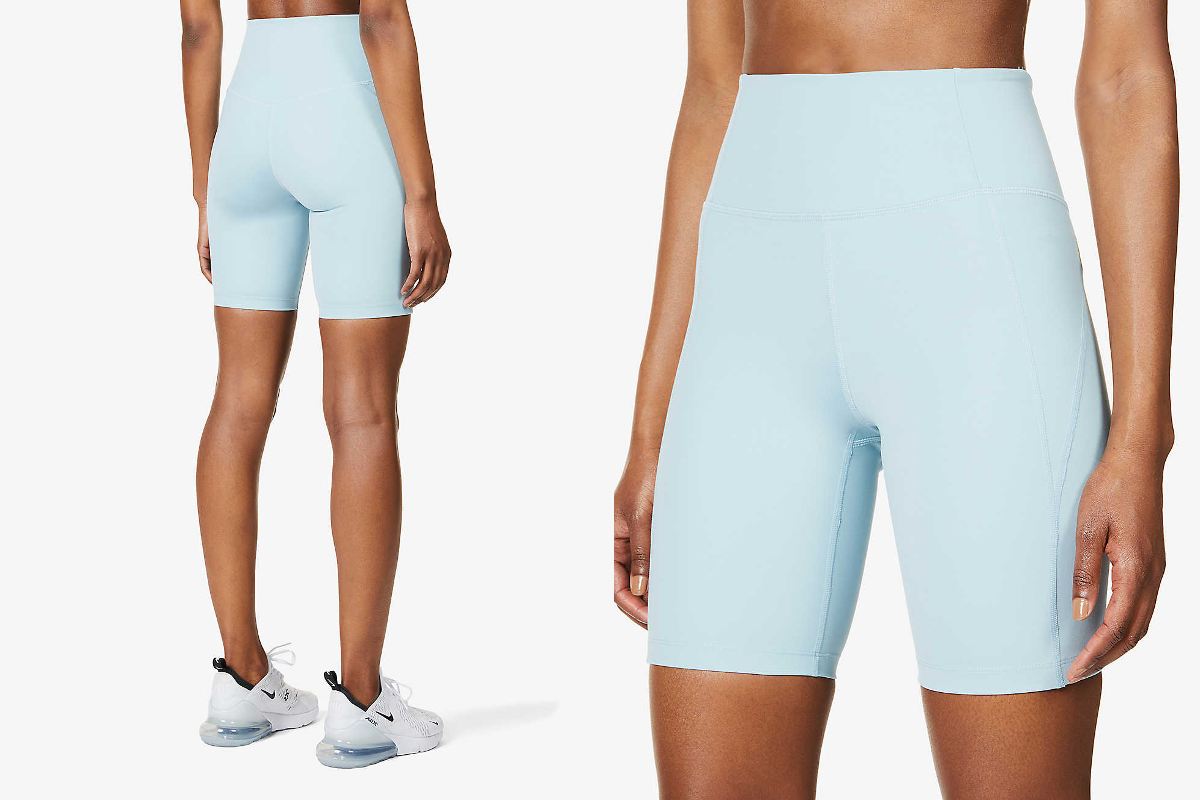 These baby blue biker shorts will leave you feeling as high as the sky. Why not perfectly pair them with the sweatshirt shown above for the ultimate off-duty sporty chic look?
Bala Bangles Classic 1lb Deep Blue £44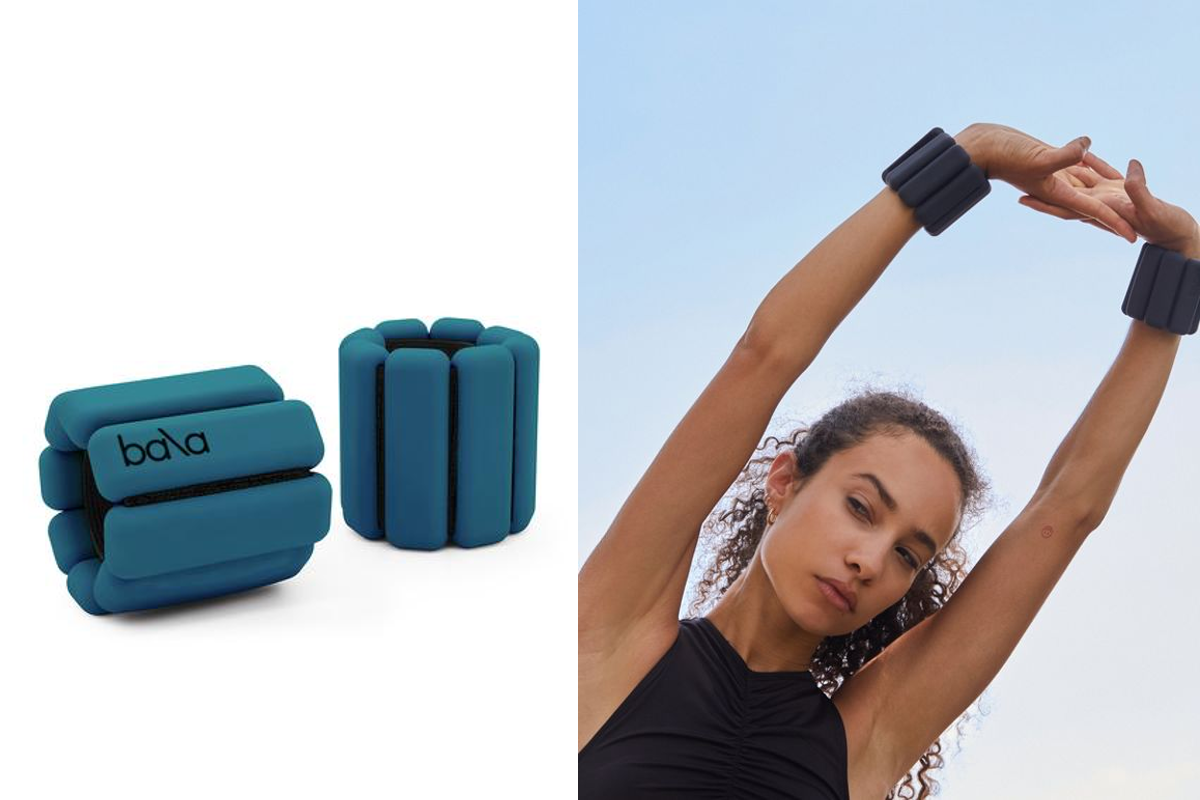 Bala Bangles are the fun and fashionable way to get fit. Made of recycled stainless steel wrapped in baby-soft silicone with ultra-strong Velcro fastenings, the bands are the glamorous way to add resistance to any workout.
DOSE Mood Mist – SMELLS LIKE YOGA, 100ml, £19.95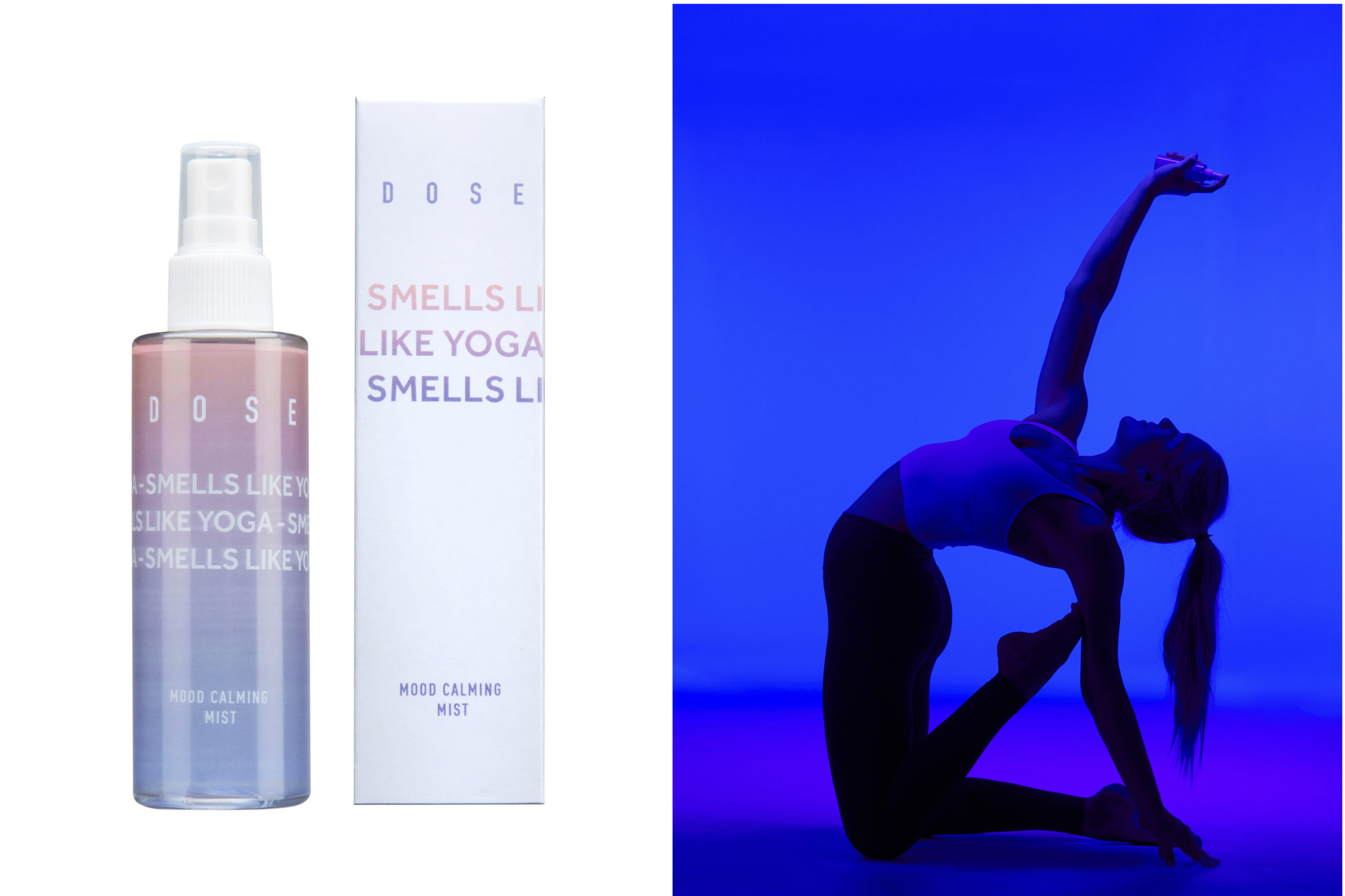 SMELLS LIKE YOGA is a mood calming mist with natural essential oils ylang ylang and lavender that will soothe the spirit and relax you. Spray around your aura and inhale when you need a moment of calm or to get in the zone for yoga or meditation. The yin to your yang.
BUY HERE
Get up and go with green
Colour theory: growth, renewal, invigoration
When to wear it: running
This July payday DOSE is loving…
Koral Lustrous high-shine stretch-jersey leggings £111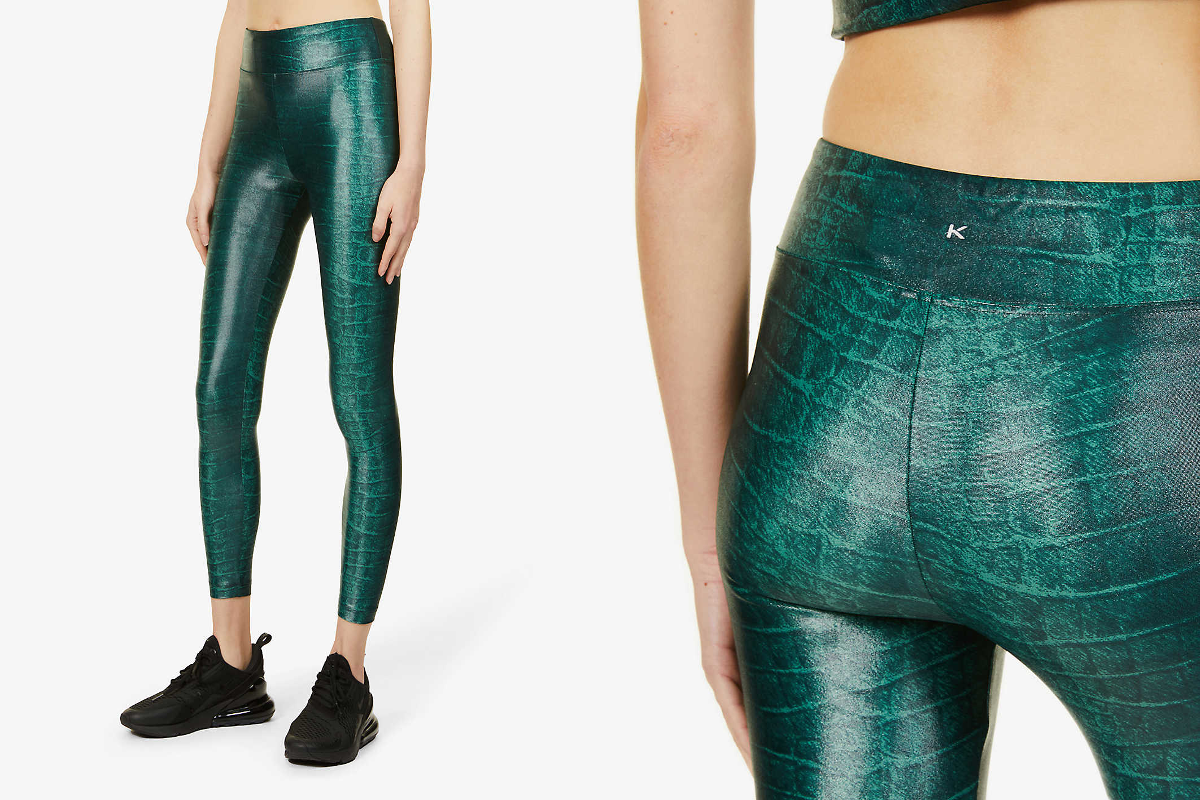 These lustrous leggings are ideal for going from barre to bottomless brunch with your girlfriends. Koral succeed in making high fashion for highly active people. Who said that sporty couldn't be sexy?
Bed of Nails Bon Acupressure Pillow £40
Working from home?  This Acupressure pillow is the answer to your back pain, promising to relieve tension and increase circulation.
Rocket Organic Matcha Green Tea Nespresso Pods 20g £8.99
Trying to cut down on your coffee intake? You can still get use out of the Nespresso machine with these organic matcha green tea pods from Rokit. Packed full of antioxidants, your body will thank us for the recommendation later.
Uncommon Drinks mint mojito gin liqueur 500ml £20.99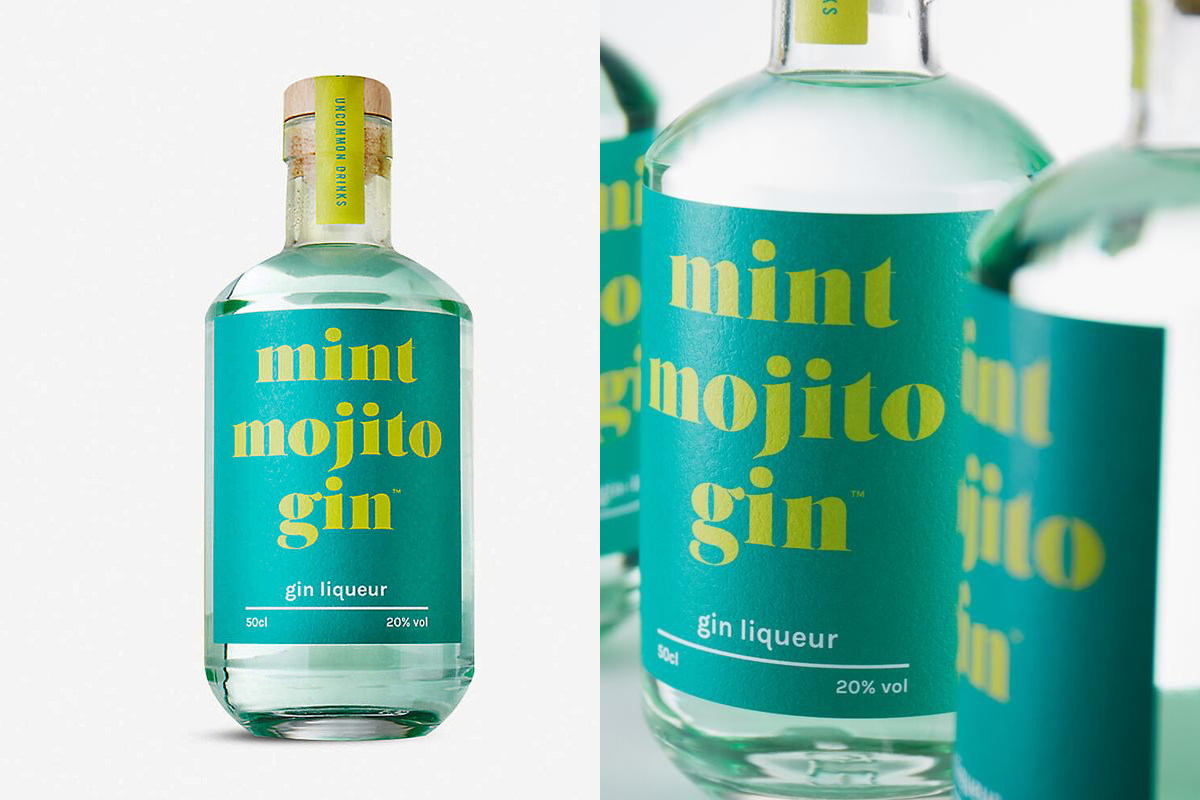 Searching for a tempting tantalising tipple? This refreshing concoction is best enjoyed over plenty of ice with a premium tonic. Throw in a sprig of mint leaves and a crushed lime wedge for added finesse.
Feel pretty in pink
Colour theory: femininity, comfort, kindness
When to wear it: barre
This July payday DOSE is loving…
Adidas by Stella McCartney Strength Yoga cropped stretch-recycled polyester-blend top £70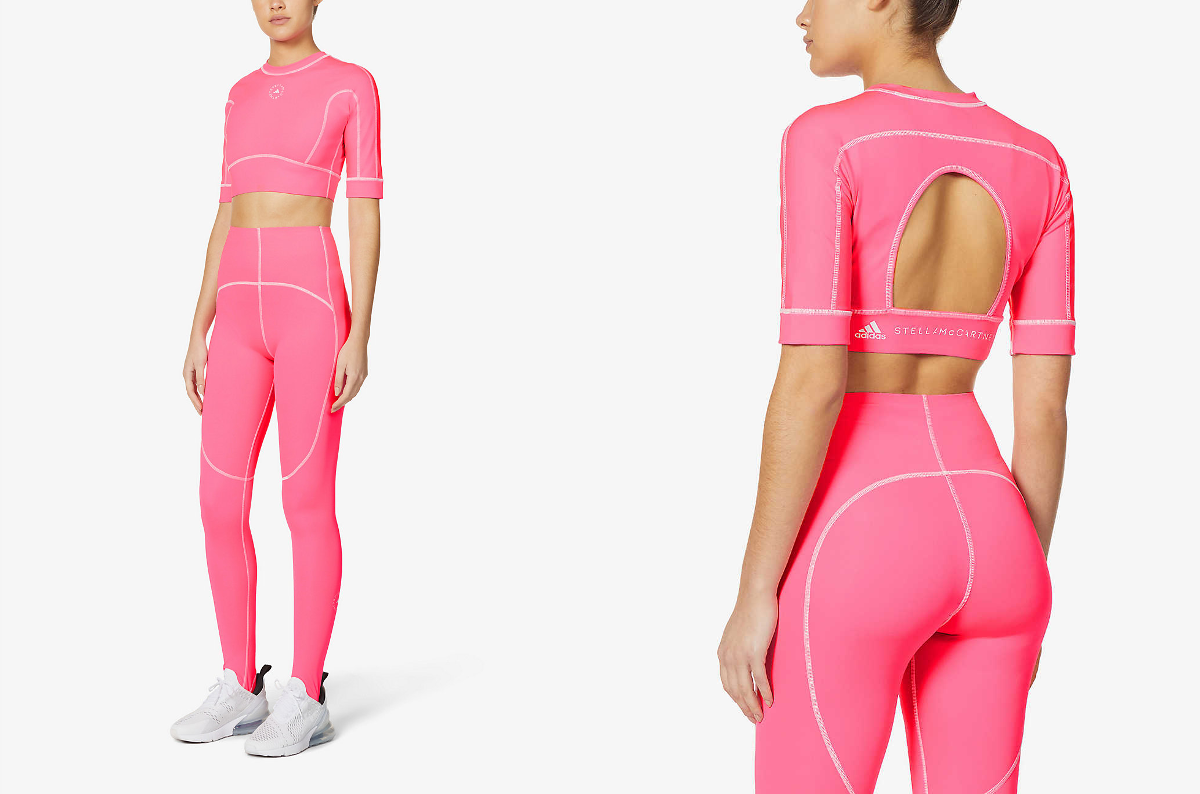 Channel your inner Elle Woods from Legally Blonde in this ultra femme Stella McCartney set. There will be plenty of winks when you're wearing this outfit in pink.
New Balance Fresh Foam Women's trainers £135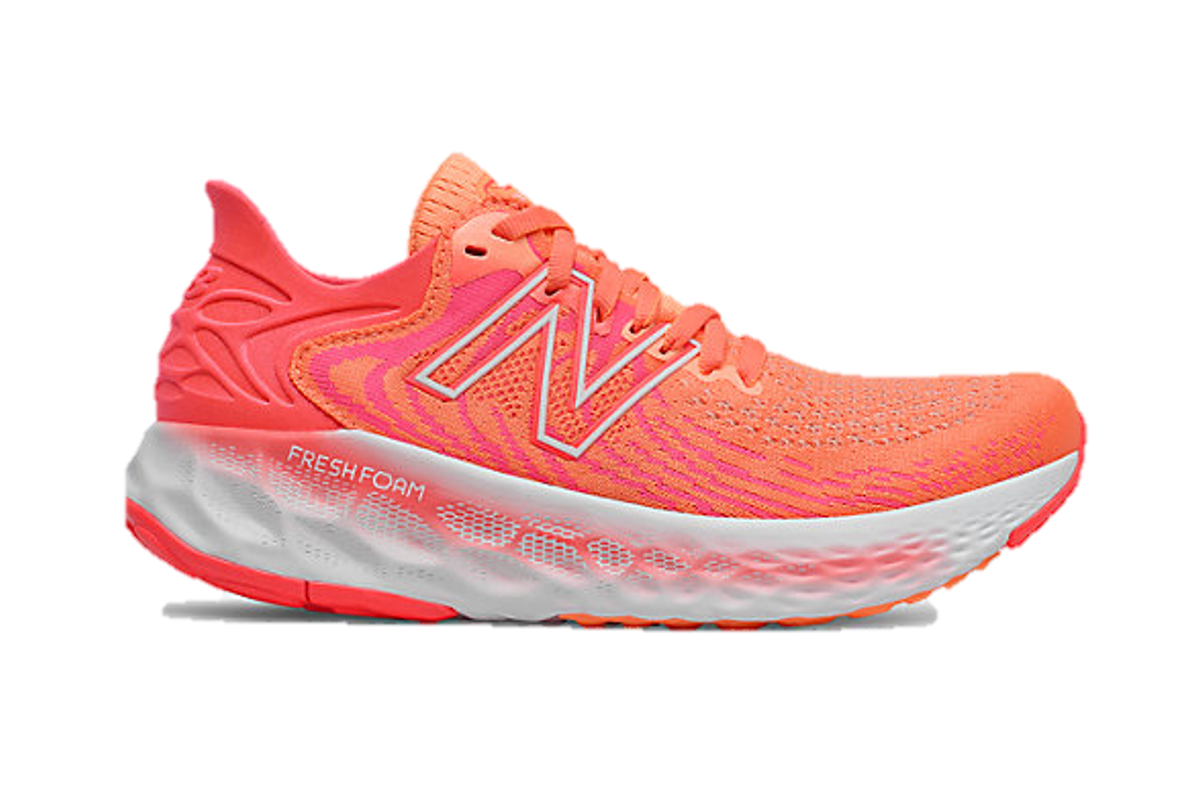 Say see you later to shin splints with the fresh foam midsole cushioning, engineered to deliver an ultra-comfortable, lightweight ride.

Make the most of your workout with this Tangram Factory Bluetooth enabled smart jump rope. Did you know that just half an hour of skipping burns 480 calories? Jump to it!
Chilly's Pastel Pink 500ml Stainless Steel Water Bottle £15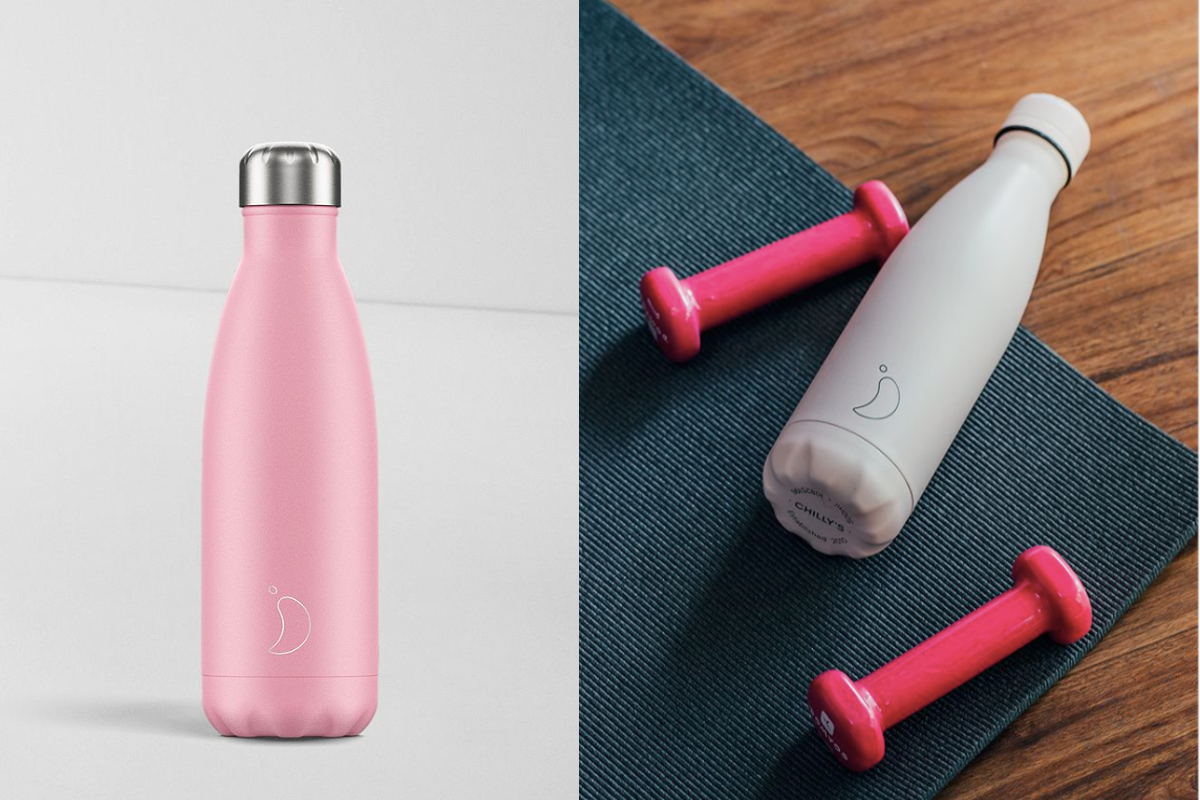 A revolutionary reusable bottle in blush baby pink, Chilly's feature a leak-proof double wall construction to keep your drink chilled for 24 hours or hot for 18 hours – win win! Who said you couldn't look cute while cutting down on plastic?
Dior Addict Lip Glow lip balm 3.2g £29.50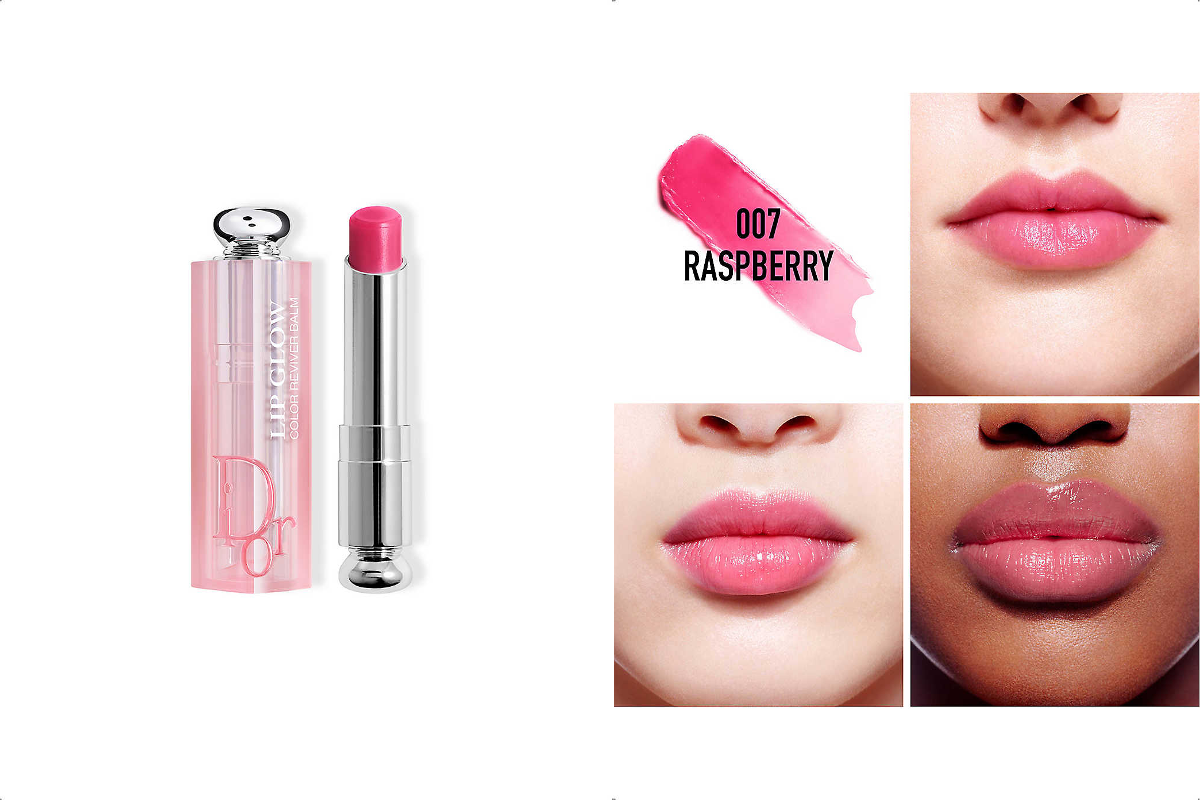 Want to achieve that natural no makeup makeup look? We love the Dior Addict lip glow lip balm for a plumped pout. Infused with cherry oil, the unique formula continuously protects and moisturises lips while delivering a dose of colour to create a subtle shine.
Say yes with yellow
Colour theory: energy, positivity, happiness
When to wear it: HIIT
This July payday DOSE is loving…
Adidas by Stella McCartney Acid Yellow Truepurpose recycled-polyester-blend bra £55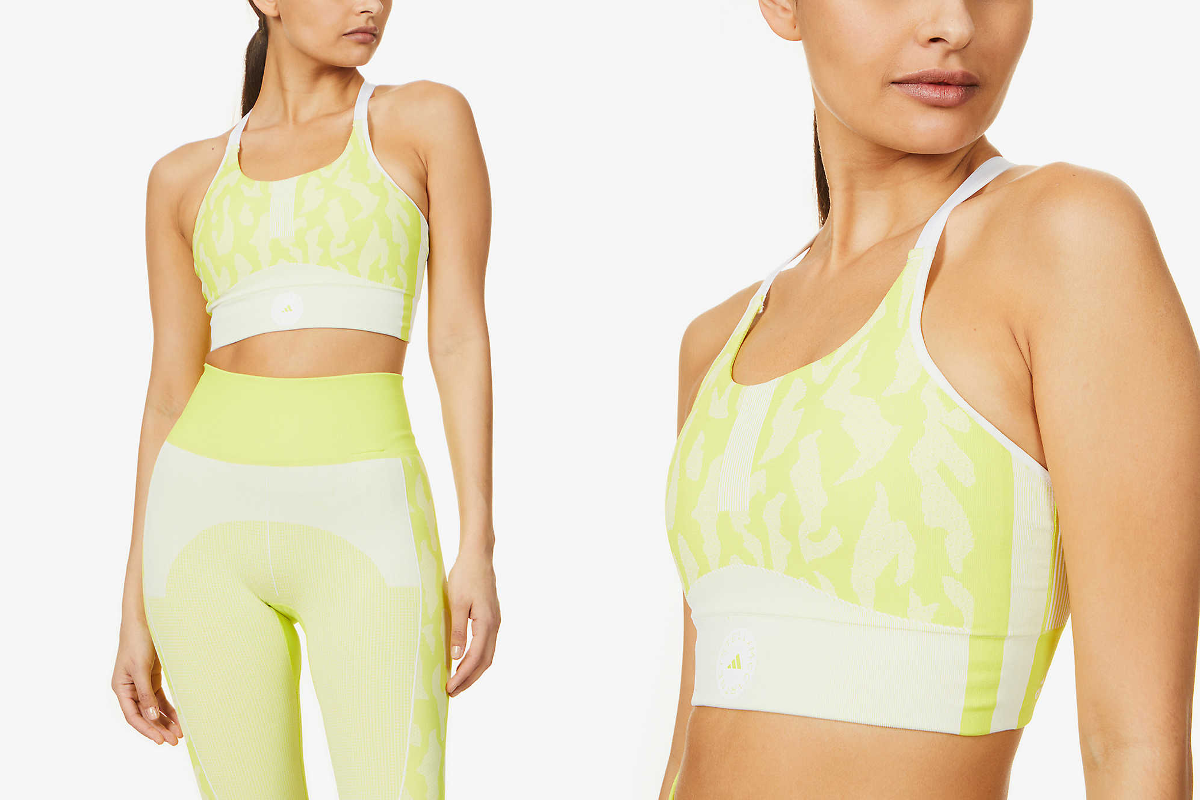 Just looking at the acid yellow gives our eyes a workout! Perfect for dimly lit runs, we'll promise you'll stop traffic.
Adidas by Stella McCartney TruePurpose recycled stretch-jacquard leggings £63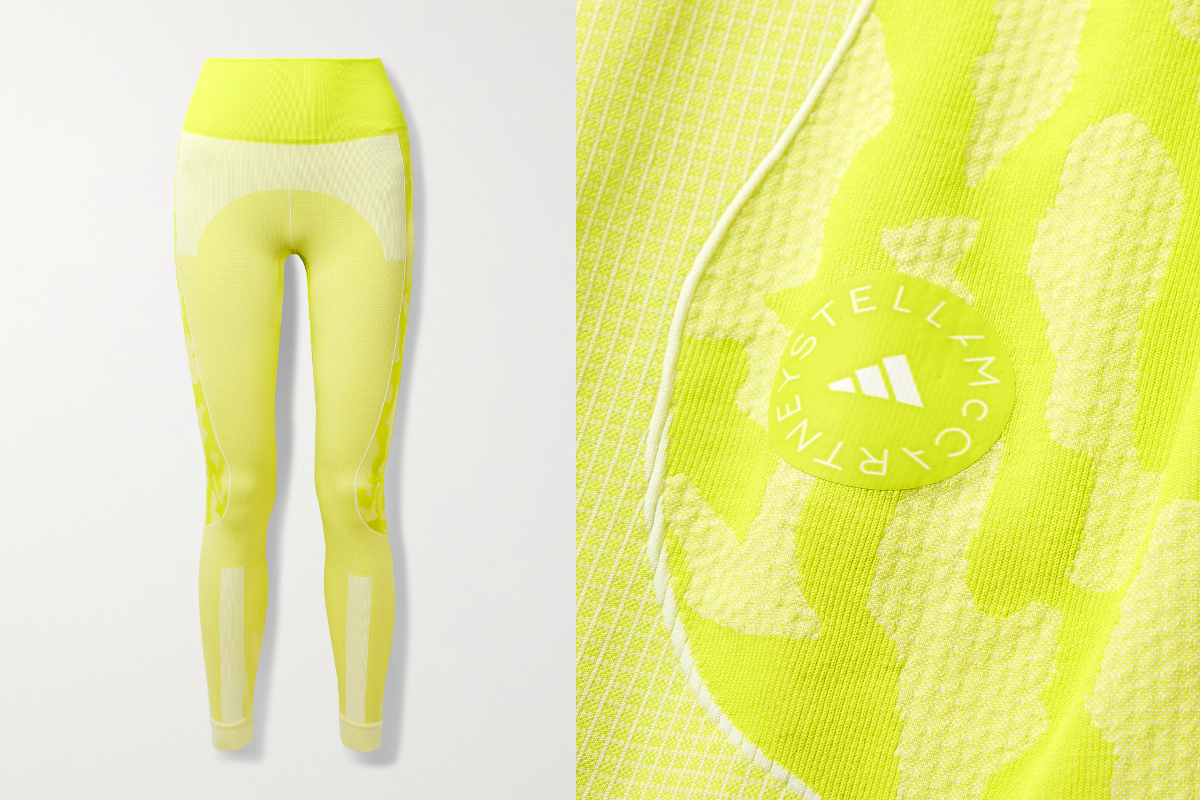 Adidas by Stella McCartney's sculpting 'TruePurpose' leggings look as cool outside of the gym as they do in it. The flexible, second-skin fit offers plenty of support, while the wide, high-rise waistband ensures comfort.
Happy Socks x Bowie Flashy graphic-print cotton-blend socks £14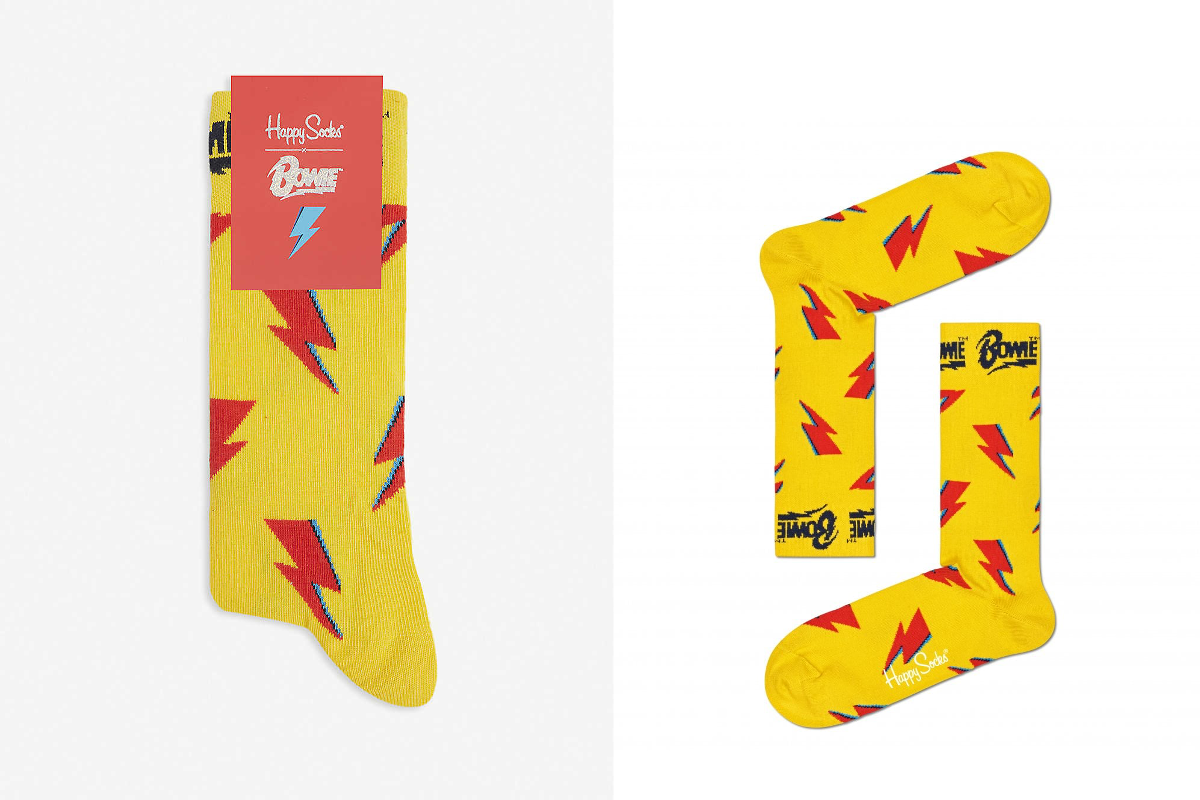 What's the best way to celebrate the legendary David Bowie? By wearing a pair of Happy Socks of course! Pay homage to Ziggy Stardust's signature motif by flashing a hint of them on open display.
Feel playful with prints
Colour theory: confidence, fun, courage
When to wear it: bootcamp
This July payday DOSE is loving…
The Upside Zebra-print stretch leggings £77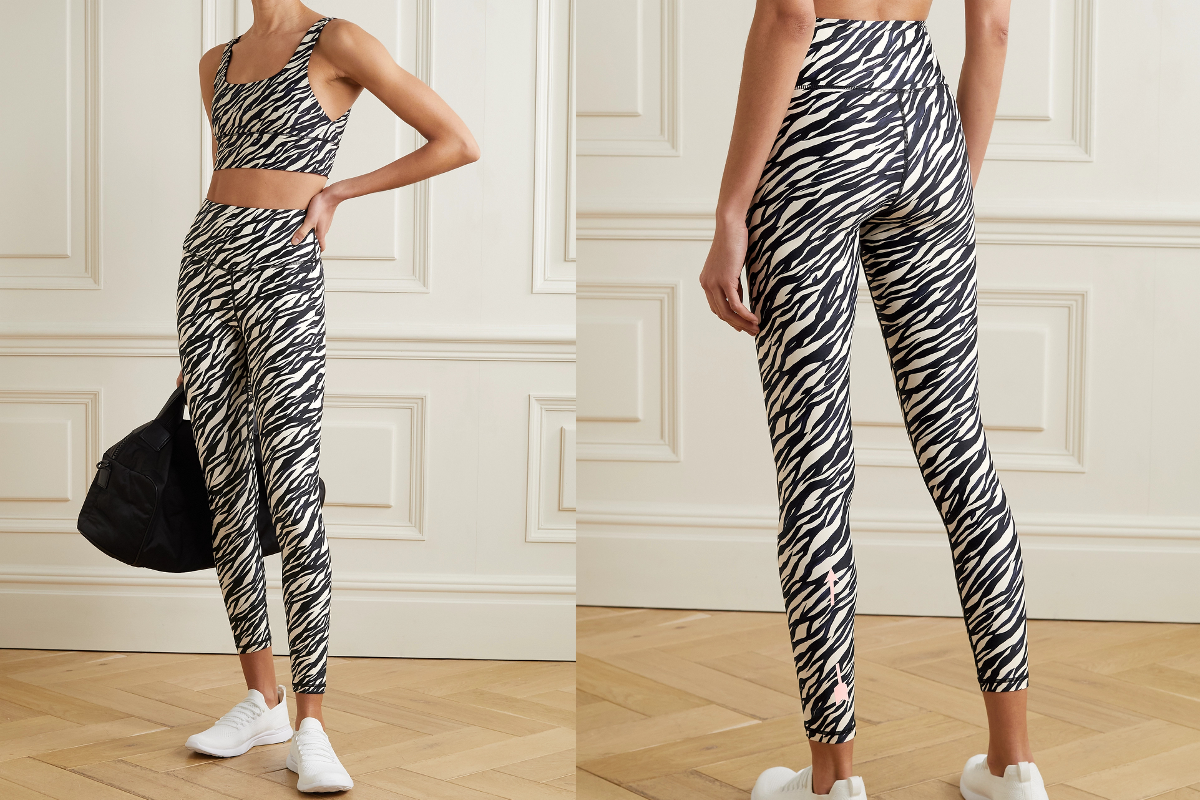 Make the gym your jungle with these effortlessly edgy Upside zebra print leggings.
Onzie High Waisted Biker Short Leopard £52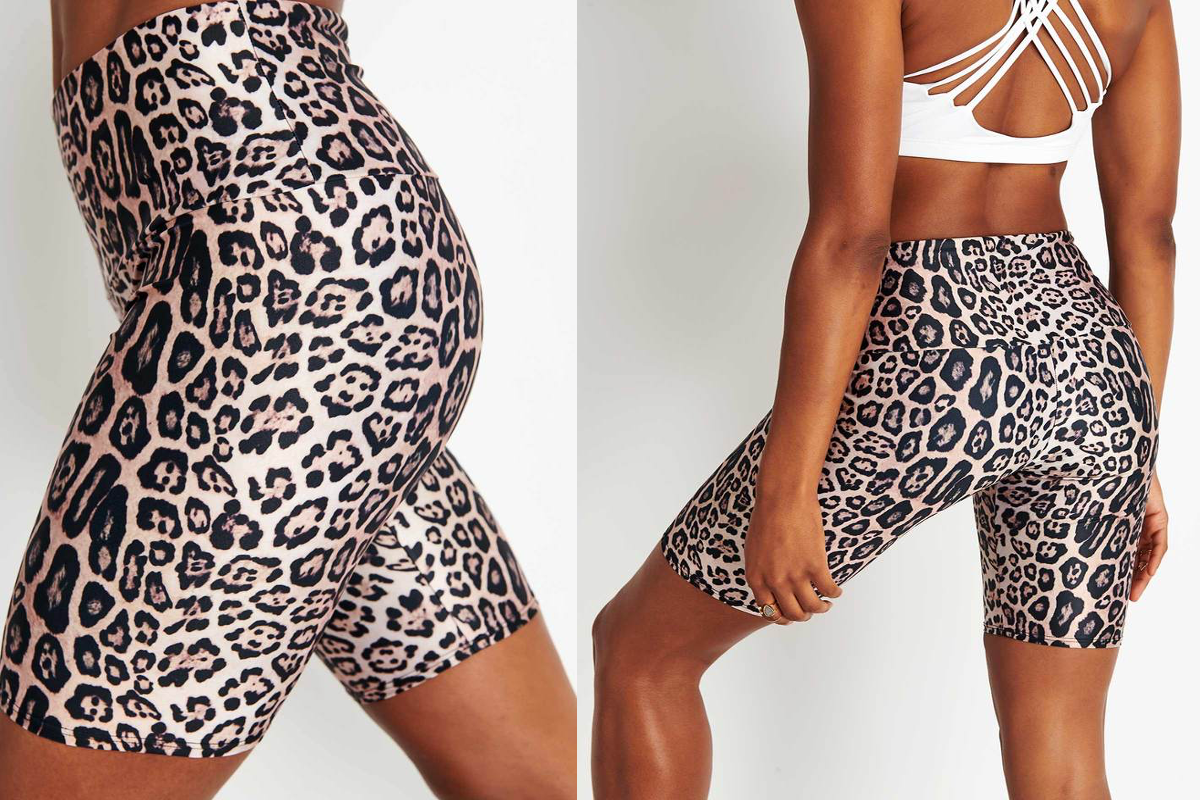 Unleash your inner feline and get ready to pounce in these Onzie high waist biker shorts, perfect for wearing from spin to street.
Sweaty Betty Super Sculpt Sustainable Yoga Bra £50.00
This Sweaty Betty sports bra is made from sweat wicking fabric, featuring a deep under-band and a delicate strappy back. The eye catching blend of pastels means that you'll be able to mix and match with other pieces in your closet with ease.
With Every Atom Leopard Yoga Mat £65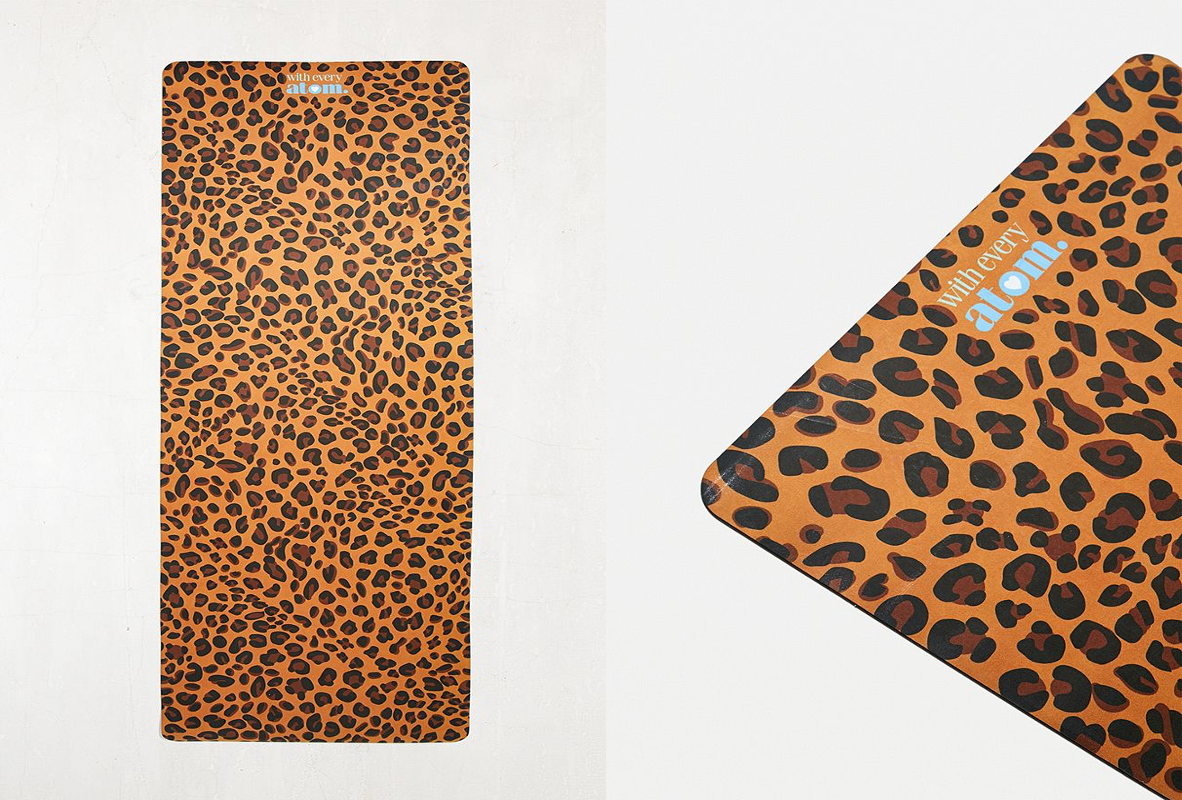 This mat is every leopard print lovers dream. With a high-tech microfibre surface that reduces moisture and gets grippier the more you sweat, it's versatile for any type of yoga.
Under Armour Women's HeatGear® Armour No-Slip Waistband Geo Print Ankle Leggings £42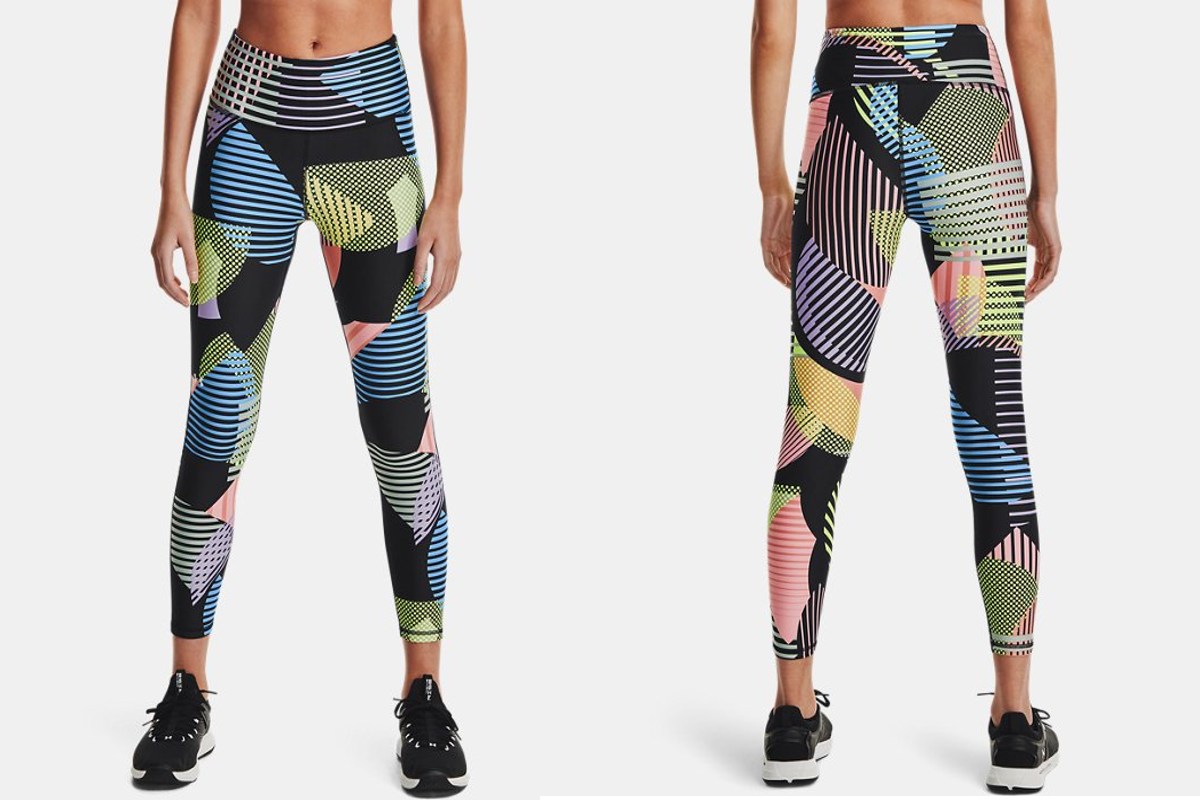 Feel funky and free with these Under Armour non-slip waistband leggings. The geo print is totally groovy!
Liked our July payday edit? Browse more payday edits here.
By Helena
Get your weekly DOSE fix here: SIGN UP FOR OUR NEWSLETTER