Grab your girlfriends and head on down to the hottest new wellness destination in town with infrared saunas, pitaya bowls, moon milks and almond milk-based, non-caffeinated concoctions spiked with magical adaptogens. Charlotte reports on her experience…
I literally squealed with excitement when I heard Glow Bar was opening on Mortimer Street in Oxford Circus. The brainchild of Sasha Sabapathy, Glow Bar is a wellness mecca; a one-stop haven for natural health and beauty, with an on-site shop, cafe and infrared sauna.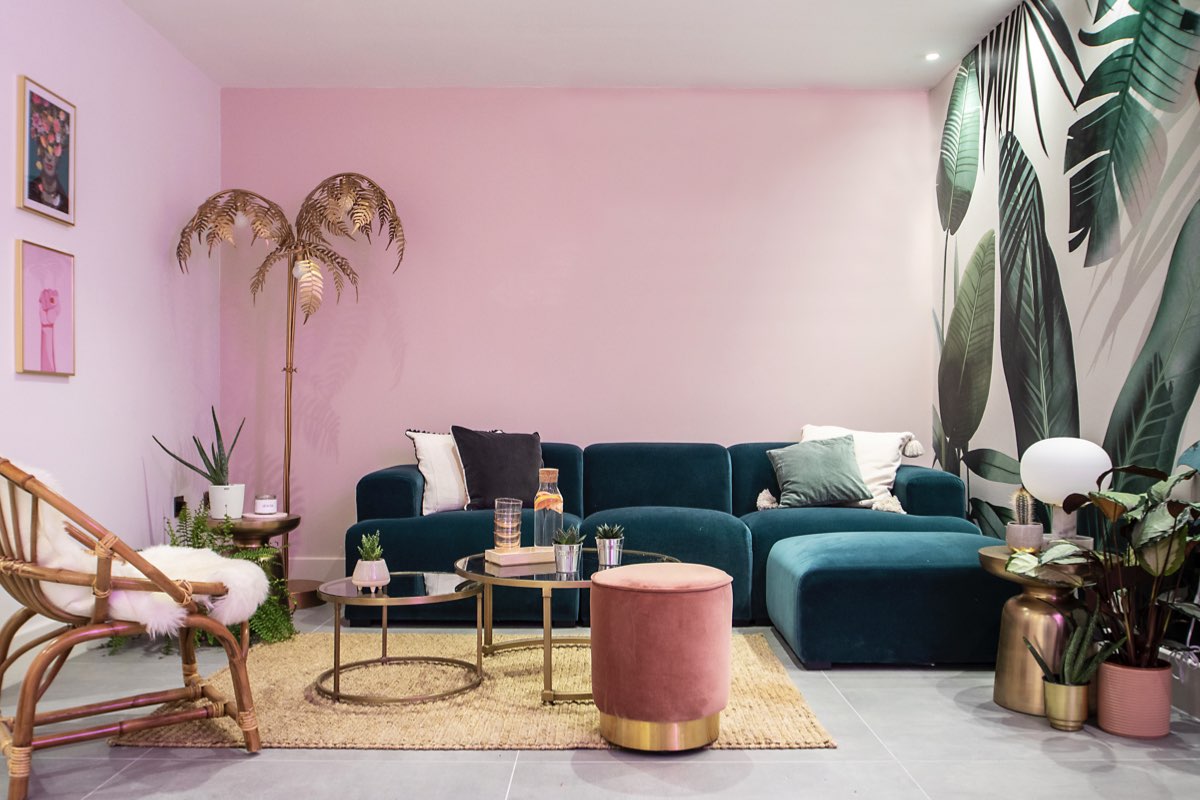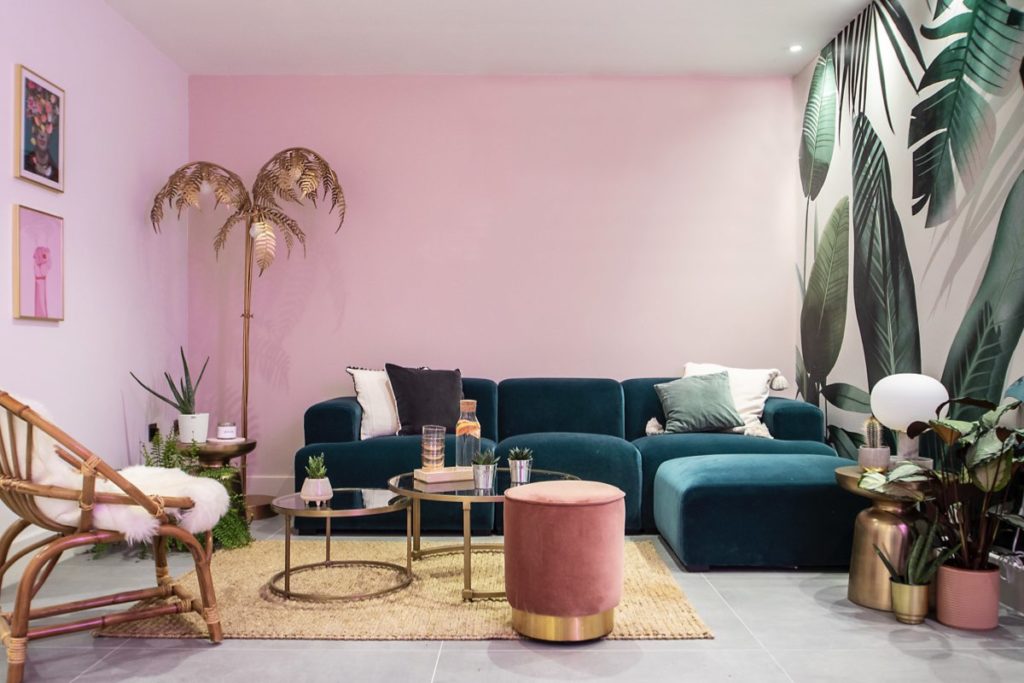 Welcome to 1,700 sq ft of millennial heaven. There's indoor greenery, there's statement pink, there's banana-leaf print. I could happily spend all day in this airy, thoughtfully designed space, but downstairs I go, for a 45-minute session in an infrared sauna. Infrared saunas are a big deal in the States, which is shorthand for "will be a big deal here very soon." They're hot (see what I did there?) news with celebrities – Jennifer Aniston and Lady Gaga are reportedly fans, and for good reason. Infrared saunas use light to create heat, and this light is able to penetrate the tissues. Using an infrared sauna supposedly releases toxins, helps with joint and muscle aches, reduces inflammation, boosts the immune system and works to improve cellulite.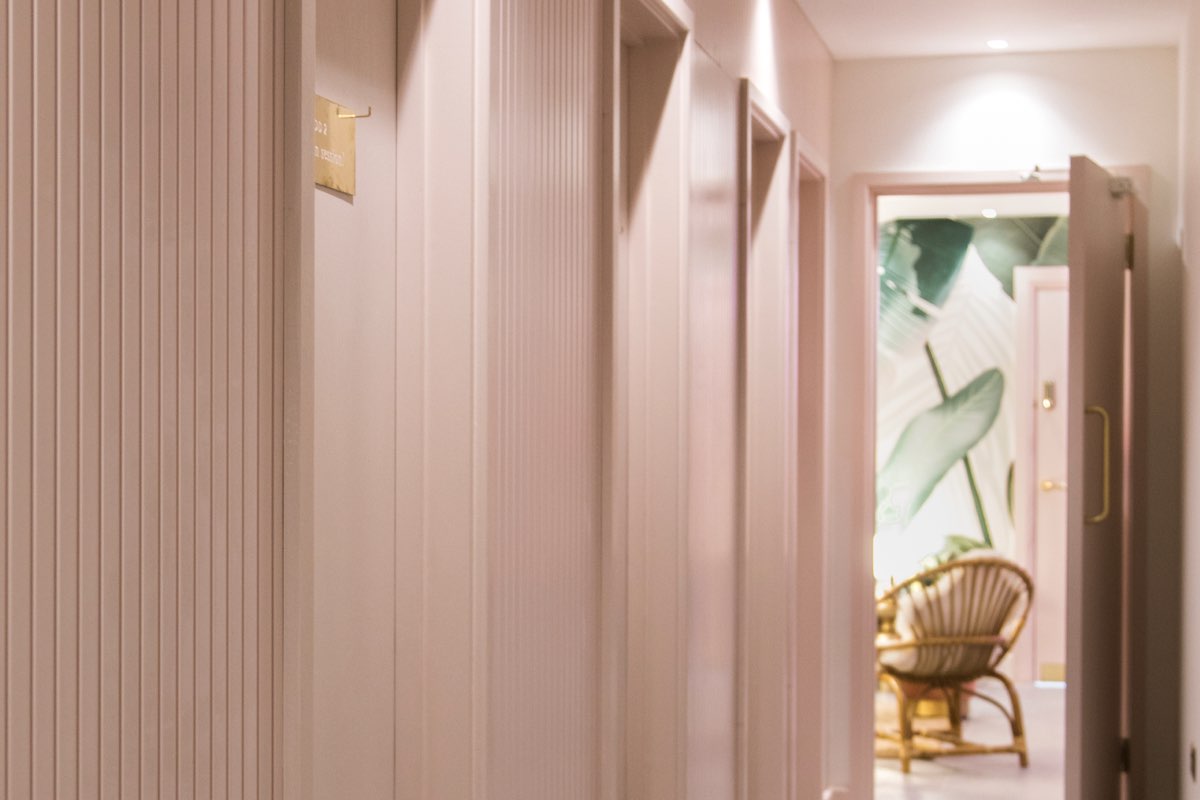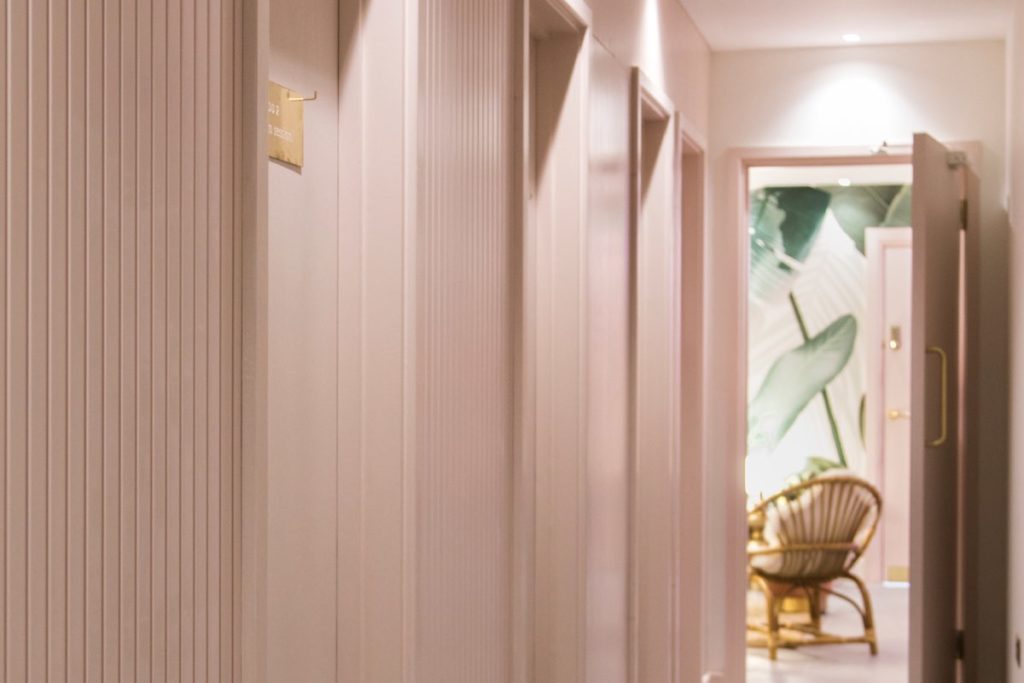 The saunas at Glow Bar are small individual rooms, with a glass door and roof so you don't feel constrained. Inside, it is hot, hot, hot. It starts at 59 degrees, and I watch the digital temperature reading slowly creep up to 67 during my time in there. I'm sweating from absolutely every pore and it's almost overwhelming, but not in the least bit unpleasant. It's more manageable than a regular sauna, partly because infrared temperatures are lower, and partly because the focus is on heating your very core rather than the environment. I rub my legs, and can feel dead skin particles come off along with the sweat. When I step out, I can feel my heart racing, which I didn't expect, and I feel utterly invigorated and energised.
After refreshing myself in the changing rooms (complete with hair straighteners, gold fixtures and a range of products) I head upstair for hydration and a chat with Sasha. "Your core temperature will stay heated for a while now," she tells me. "You'll be detoxing and burning at a higher metabolic rate even when you leave here."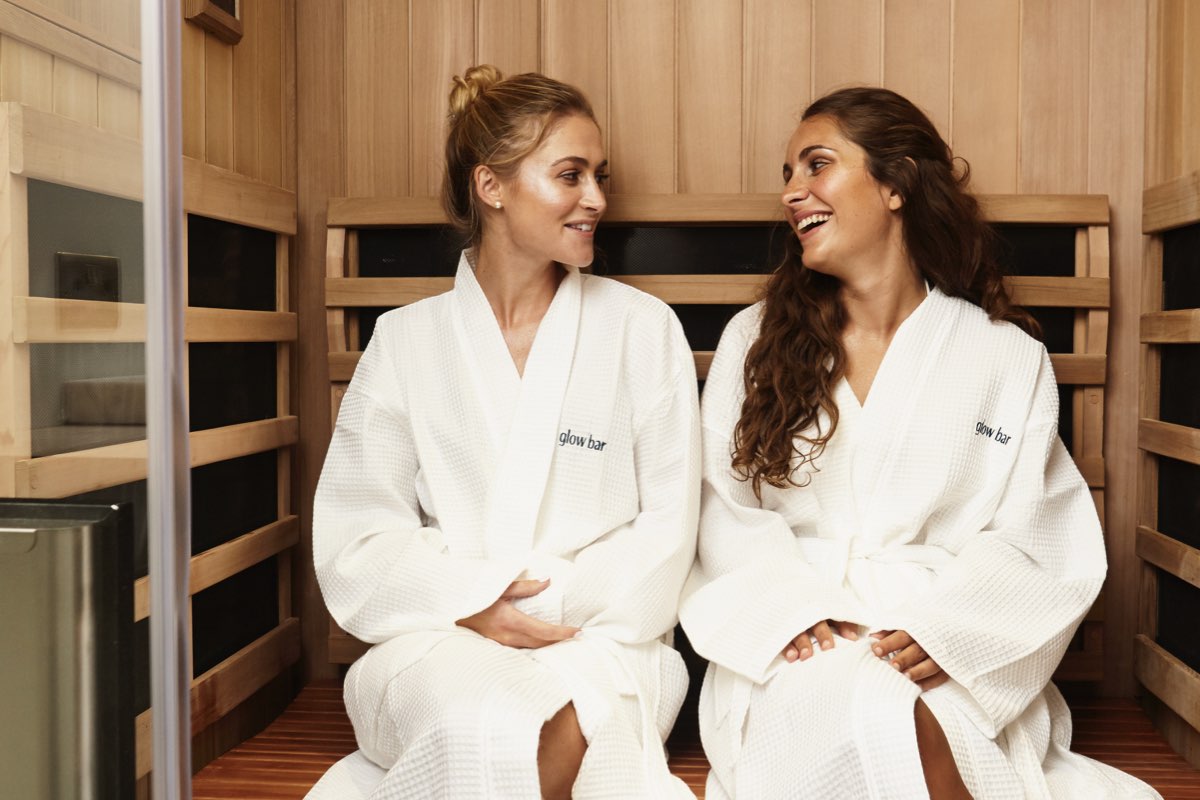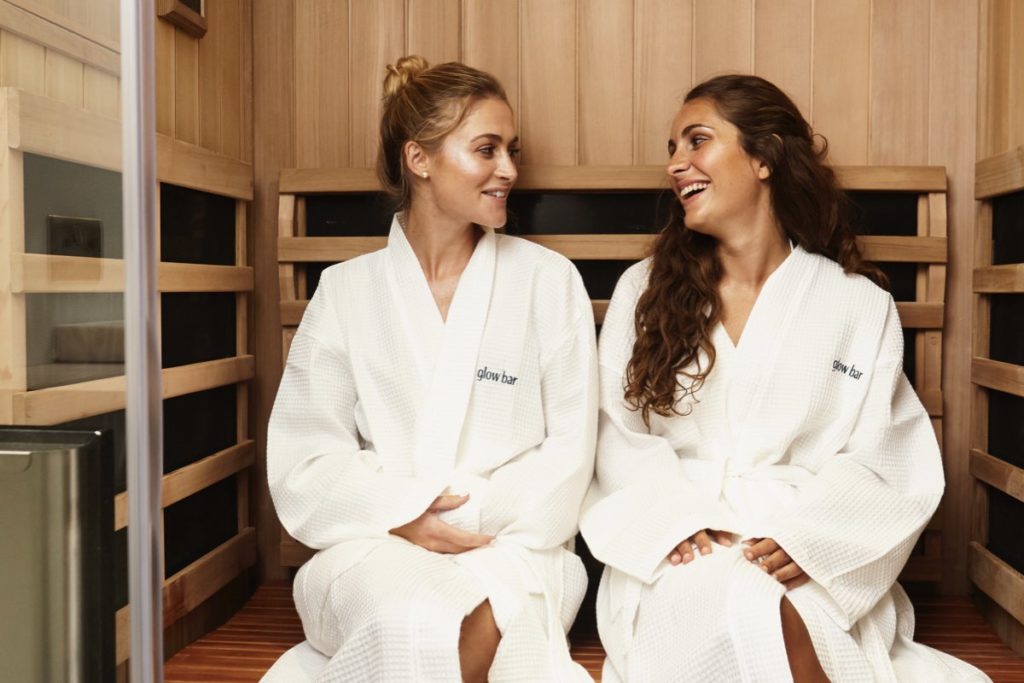 When it comes to refreshments, you can forget your average cappuccino. Here, there are pitaya bowls and Moon Milks; almond milk-based, non-caffeinated concoctions that are spiked with superfoods such as spirulina, pearl, ashwagandha, cordyceps and he shou wu. I order, and can recommend, the Yoni: a chocolatey-tasting treat containing cacoa, shatavari, prebiotic and ginger.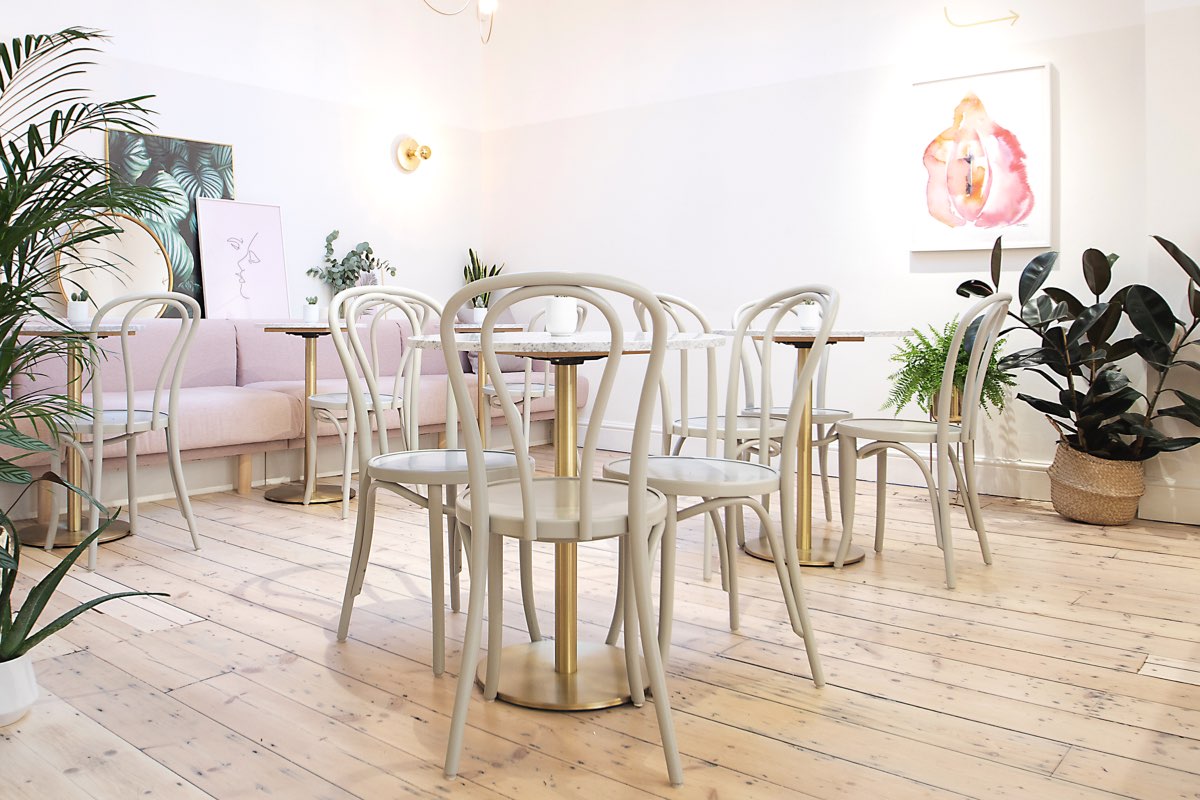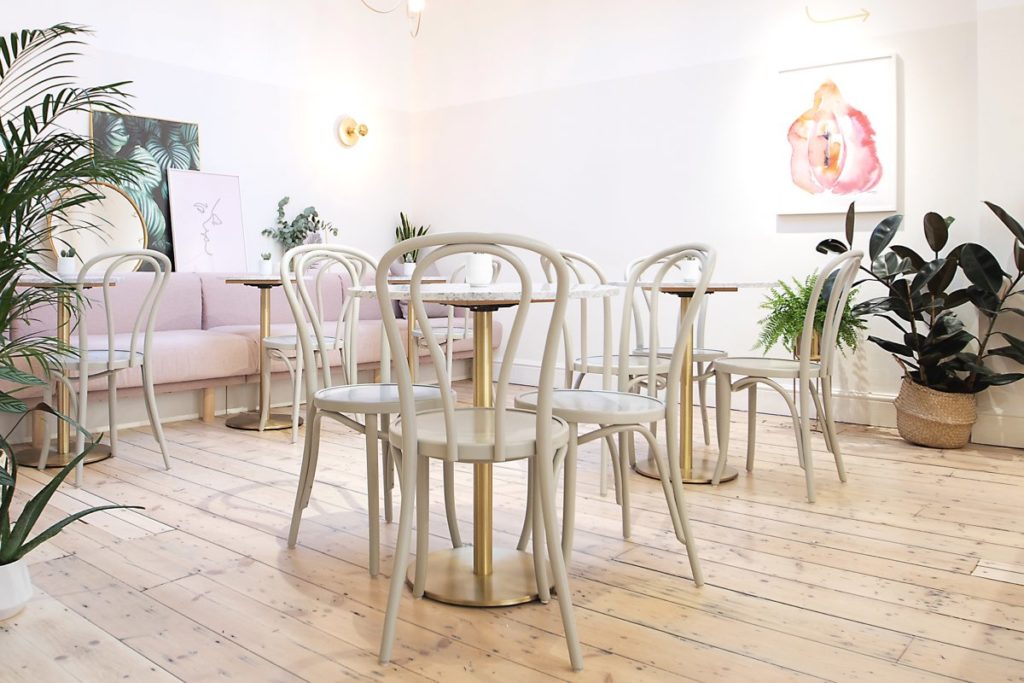 Refueled, it's time for retail therapy, and the shop is divided into four sections: there's Inner Beauty, Outer Beauty, Everyday Beauty and Intimate Beauty. Products are natural and found by Sasha either through personal use or via Instagram. You'll need to be thorough, but I unearth beautiful rose quartz face rollers (Sasha keeps her in the fridge and uses it daily), Japanese body brushes and, er, vegan condoms. As for brands, Glow Bar has its own, but other heroes are MŪN, BYBI (try the Detox Dust) and HANX.
If you're thinking it all sounds a bit wacky, I would say – this is self-care taken to a whole new level, and don't knock it 'til you've tried it. I leave here feeling absolutely great, nourished from the inside out and outside in and already longing for that post-sweat glow again.
Glow Bar, 70 Mortimer Street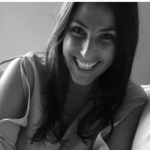 Charlotte is a London girl through and through. She sweats through spin and puffs through Pilates to justify trying the latest restaurants and devouring copious amounts of sweet potato fries, burrata and bread – preferably on holiday. Her favourite destinations include Italy, the Maldives and anywhere where the sun's shining and there's a strong breakfast buffet. She's obsessed with walking, visiting farmers' markets and reading. She's also learning to cook. Wish her (and her husband) luck.