Whilst attending a friend's wedding in the Cotswolds, Hettie bolts on a stay at Minster Mill – a luxury hotel on the banks of the River Windrush…
The only thing that could make for a less than perfect wedding in the Cotswalds? Rain. I arrive to darkening skies, a fallen down tree and a river that looks ready to burst it's banks. They say that thunder therapy helps with anxiety but try telling that to the bride-to-be in the waterlogged marquee. In less pressurised circumstances a thunderstorm is a thing of beauty. The smell, for one. The earthy "petrichor" of oils released from plants. The rush of excitement they arouse. I'd go as far as saying thunderstorms are quite romantic – an easy statement to make when you're not the one in the wedding dress. But in typical English fashion, the clouds break and our wedding party is bathed in sunshine once more.
The strange blissfulness of storms
The next morning, while nursing a hangover in the hotel spa's sensory shower, I am reminded of the strange blissfulness of storms. One minute I am enjoying a warm tropical immersion in the Amazonian rainforest, the next, a cold downpour accompanied by rumblings of thunder. I flit between the two shower experiences for almost twenty minutes until I emerge buzzing, hangover quelled. That was before I even got to the plunge pool, rock sauna, aroma steam room and ice fountain. Of course a thunderstorm is all the more euphoric when controlled from the safety of a spa.
I'm at Minster Mill, a sprawling luxury hotel on the banks of the River Windrush – which, the morning after appears to be at peace once more.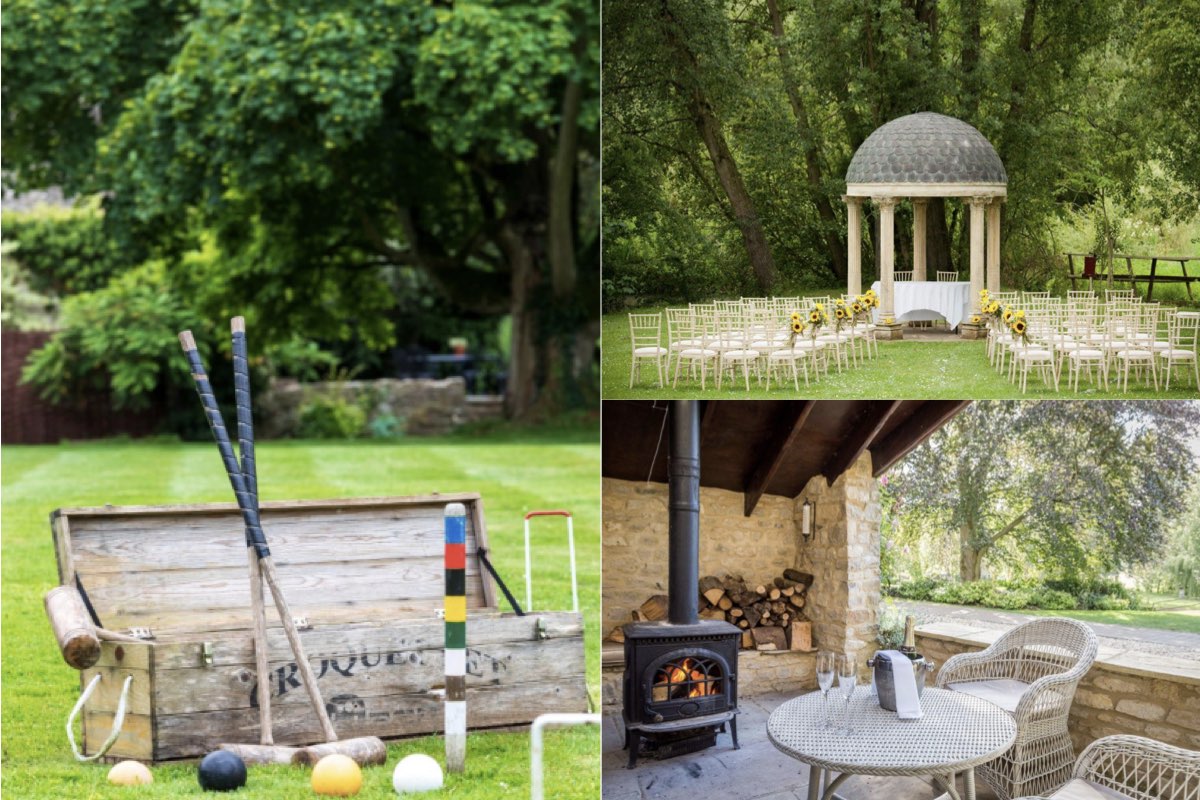 A playground for country pursuits
With 65 acres of idyllic grounds to explore, you'll never be bored at Minster Mill. Book a fishing package followed by afternoon tea with homemade cakes. Walk through the famous little villages of Lower Slaughter and Upper Slaughter. Indulge in a little healthy competition with a round of croquet or boules on beautifully manicured lawns. Active types can work up a sweat on the tennis court or rent bikes and explore scenic cycling trails, ranging from 10 to 30 miles. Or do as I did and make do with a game of table tennis before heading back to the spa. It's worth a visit just for that shower. Treatments range from ESPA facials and massages to RASUL Mud Therapy.
The rooms
Dressed in sleek, 'Skandi' style, the rooms are country cottage chic with contemporary lighting, mid-century furniture and sumptuous bathrooms with L'occitane amenities – all you need for a relaxing, revitalising stay. Save for perhaps a bottle of Pinot noir, which can be accessed all too easily from the mini-bar. The Junior Suite is great for families with a spa-like bathroom and airy lounge area with comfy seating and a sofa bed. Cots can be provided. If you're visiting with canine companions, choose a Garden Room. For a spot of romance, book a Feature room with views of the River Windrush and a private terrace complete with fire pit and marshmallows to toast!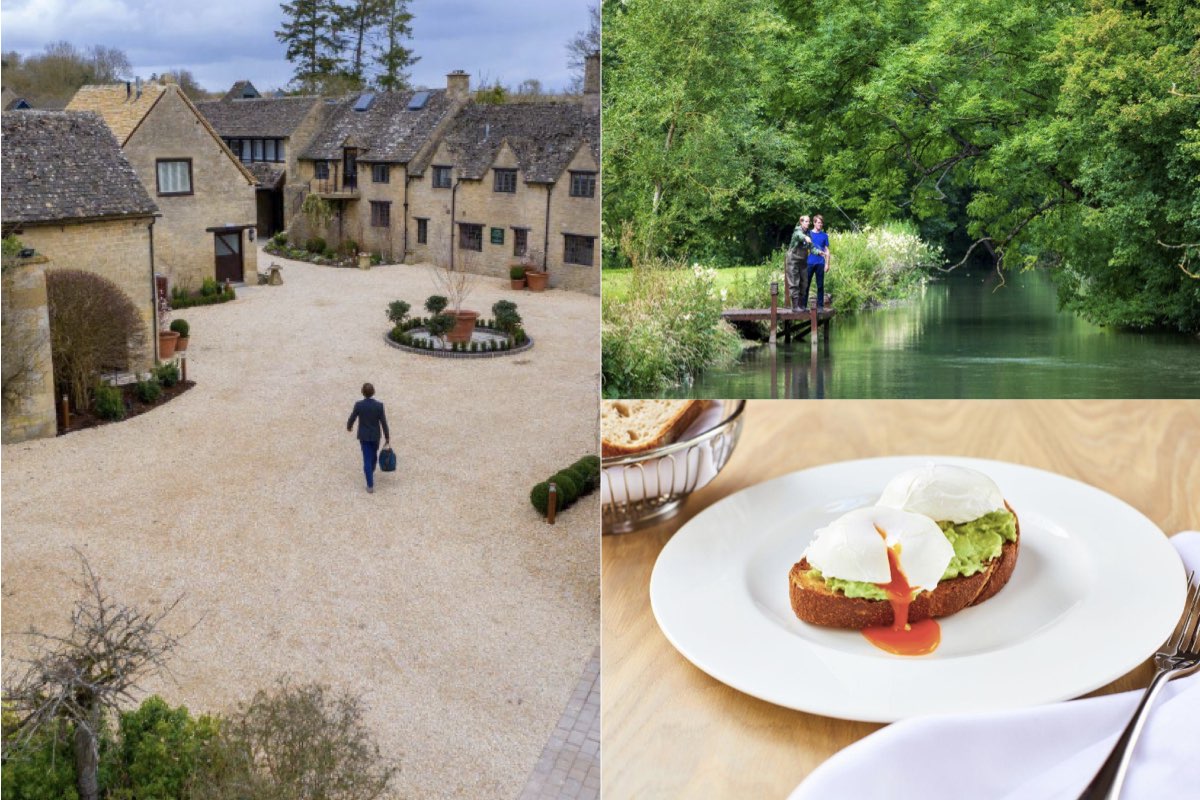 The food
With impressive vaulted ceilings and original oak beams, The Mill Restaurant & Bar provides an atmospheric backdrop for seasonal food and drink. We dined on Avocado toast with poached eggs washed down with a Royal Flush Kombucha for breakfast. Spiced lentils cauliflower fondant lemongrass for lunch followed by macerated strawberries, lemon custard and almonds for dessert. While delicious and exquisitely presented – portions were a little on the small side – then again perhaps the hangover wasn't entirely quelled.
In a nutshell…
If you're looking for a romantic weekend away, a family break, or a place to say your wedding vows, you couldn't pick a more idyllic setting than Minster Mill. Come rain or shine, pack for all conditions and rest assured that you can always control the weather in the spa!
Double rooms from £150 per night on a bed and breakfast basis. For further information or to book, visit www.minstermill.co.uk or call 01993 774 441. The Autumn Spa Break is available Sunday – Friday until 30th November 2019. From £125 per person, per night.
Get your weekly DOSE fix here: SIGN UP FOR OUR NEWSLETTER