What does the term "wellness" mean to you? As DOSE writer Rosie discovered on a recent trip to Mexico's Yucatán peninsula, the concept can be understood in different ways – and there's a resort that caters to this broad range of definitions…
Chablé's slogan is "redefining wellness". Before I came to Mexico, I hadn't really considered that "wellness" might mean different things to different people. While we might all associate "wellness" with a healthy glow and a positive outlook, over the course of my stay in the heart of the Yucatán jungle I would learn that the means to achieve it vary considerably between individuals.
In my case, I've always assumed that reaching a state of "wellness" requires a healthy dose of sunshine, a detox-style diet free of alcohol and other indulgences, and relaxing spa therapies. When I mentioned this to my partner, he looked at me with utter disgust: in his view, "wellness" is achieved through lengthy, uninterrupted naps, ice-cold beers, and a menu of gourmet burgers. The possibility of reconciling our conflicting priorities in one holiday destination seemed an impossible task.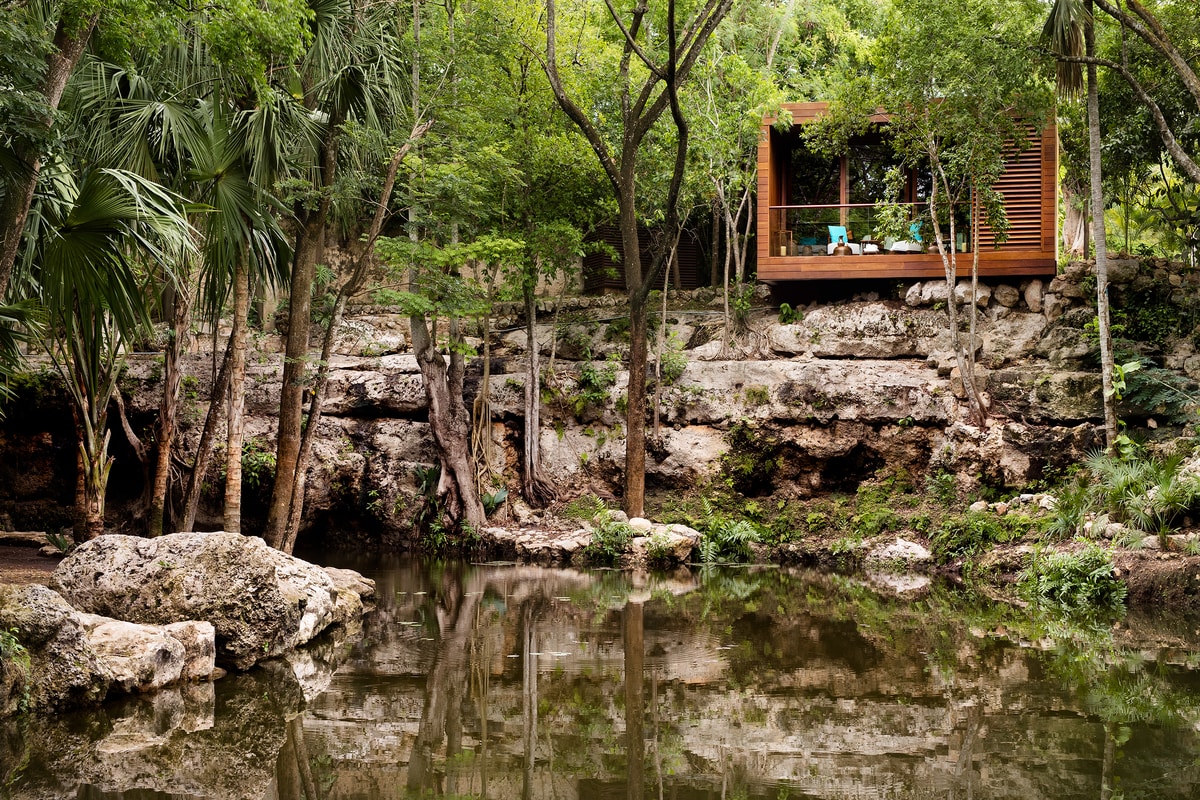 Photo: Cenote and spa, Chablé
Chablé, however, is equipped to do just that. It strikes the perfect balance: the serene spa, with its mystical cenote, is just moments from another cave devoted to a very different kind of indulgence – a cellar which showcases the little-known wonders of Mexican wines, where the bottles are laid out in a mesmerising wave-like design crafted from local woods.
Elsewhere, there's a cigar bar that would fulfil every man's dreams, a state-of-the-art fitness centre with a full schedule of classes ranging from TRX to Tai Chi, a restaurant headed up by the world's 11th best chef which also houses the world's largest tequila collection, an infinity pool overlooking the jungle, a star-gazing pavilion, and an ultra-chic library with endless books on travel and design. There's certainly something for everyone.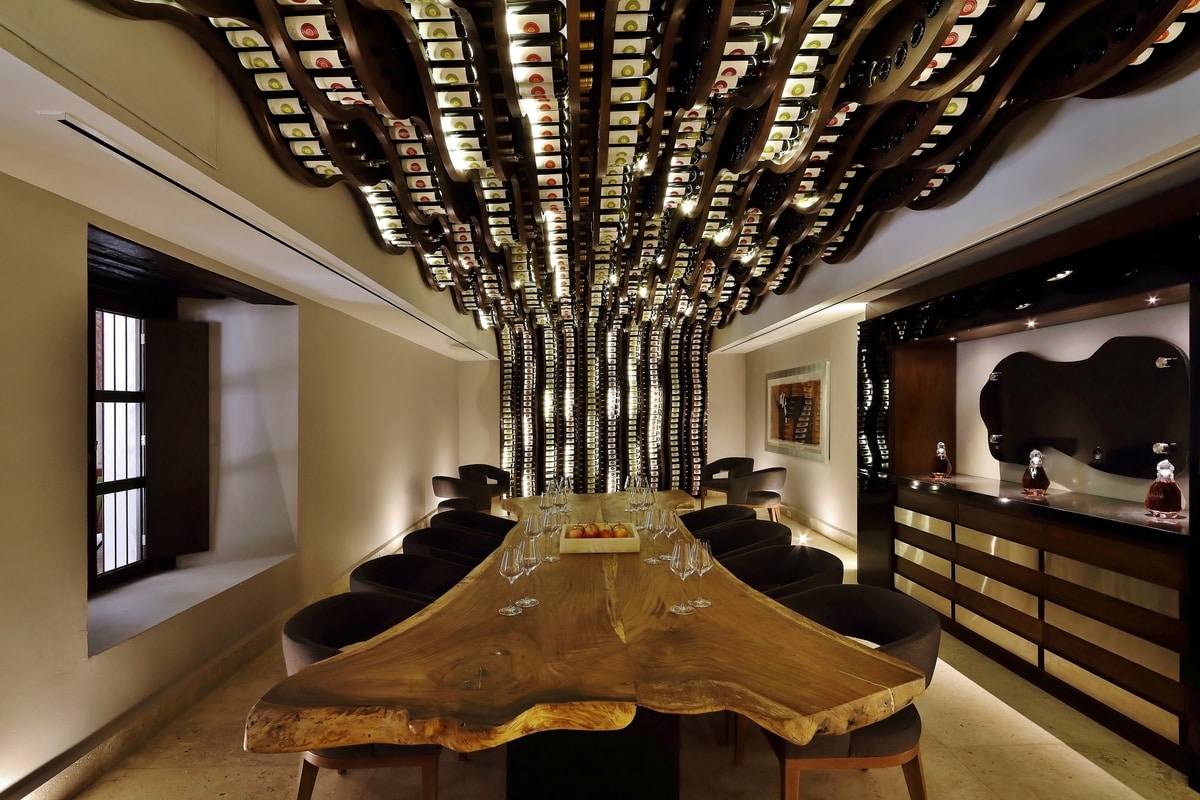 Photo: Wine cellar, Chablé
Convinced of my self-prescribed methods to induce a state of wellness, I began my stay with a visit to Chablé's award-winning spa. Whilst thumbing my way through the menu in search of my usual deep tissue massage, I was greeted by the spa manager. After a brief discussion of my lifestyle, she suggested that I might reconsider my habitual choice and, in the spirit of redefining wellness, try something a little different. I could hardly refuse advice from a woman who looked like wellness personified, so we proceeded to schedule a gentle four hands massage that afternoon: a complete departure from my customary knot-kneading, but I was open to trying something new.
In the meantime, I went for a dip in my casita's private pool while my other half enjoyed his requisite nap in a hammock. Inside, the minibar had beers waiting for him and coconut waters for me. So far, so good: despite our "wellness" pre-requisites being wildly different, the resort had accommodated our every need and I couldn't remember the last time we'd managed to holiday together so harmoniously.
Photo: King Villa Exterior, Chablé
I left my partner to sleep off his mid-afternoon Corona and headed back to the spa for my treatment, eager to discover how my preconceived notions of "wellness" would be challenged. The traditional Mayan inauguration ritual involved walking into a shell-like structure and setting an intention, accompanied by loud percussion music, chanting, and the burning of herbs. Whenever I have a massage, my intention is always the same: to enter a state of deep relaxation, both physically and emotionally. Until this point I had been convinced that such a state could only be reached through pummelling and pounding my tight, overworked muscles, but the gentle approach of my male and female therapists made me revisit these assumptions entirely: I emerged feeling completely rejuvenated, and the tension I usually carried in my shoulders had melted away. While most massage therapies tend to focus on specific areas of tightness, this holistic approach had gone deeper and seemed to have shifted my energy somehow. The result was an entirely new, unaccustomed sensation – and it felt amazing.
The next challenge to our notions of "wellness" occurred during dinner at Ix'im restaurant. Ostensibly at least, the restaurant did not subscribe to traditional definitions of the term: it is decorated with thousands of bottles that constitute the world's largest tequila collection. Over the course of a unique culinary journey – from venison tartare with sour orange and habanero, to Mayan octopus with lentils and mole – our assumptions about Mexican cuisine were completely challenged, and it certainly wasn't just the tequila that was blurring the boundaries.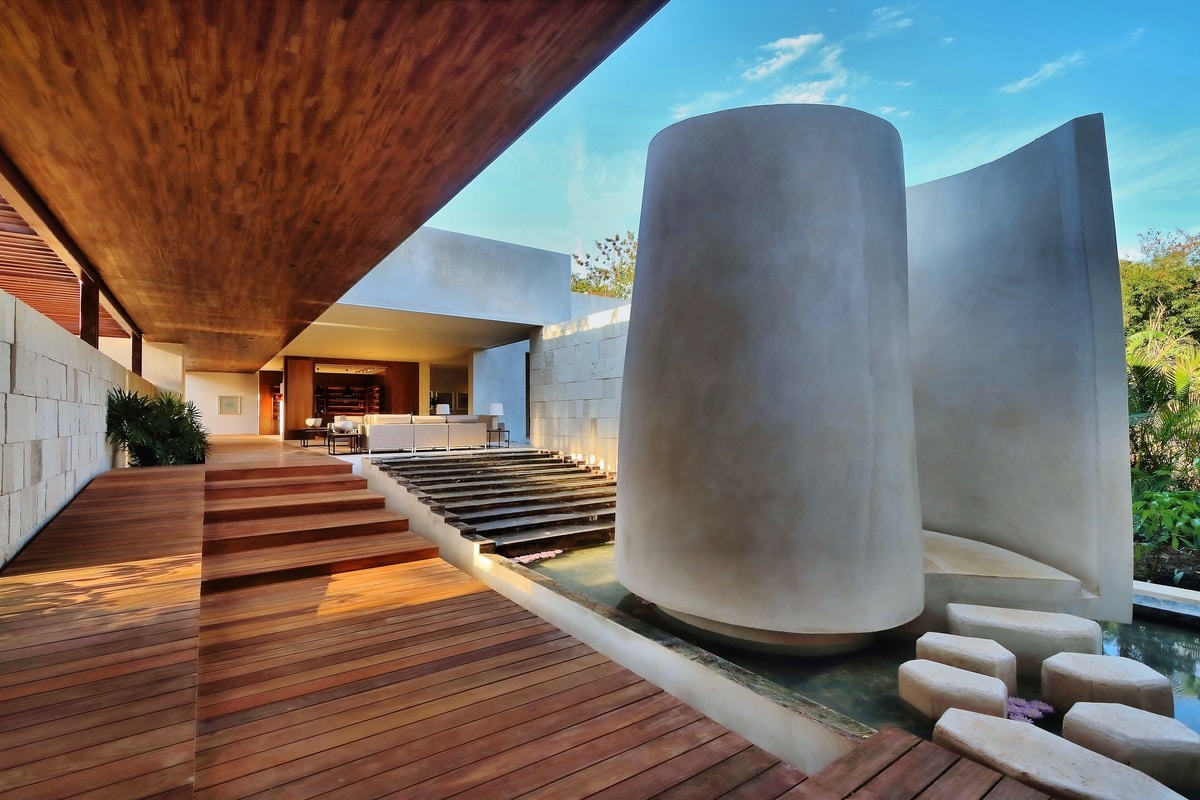 Photo: Spa, Chablé
I awoke the following morning feeling so energised that it was almost unsettling; unsure whether this was the aftermath of the tequila or my massage, I decided to channel my new-found energy with a cycle excursion around the resort's historic grounds, once the site of a hemp factory and hacienda, whose ancient remains have been integrated in the industrial-luxe design that has won numerous architecture awards.
Still buzzing, I joined a calming yoga class at the water's edge of the sacred cenote: an experience that invited me to reflect on the other-worldly nature of the resort, with its transformational qualities that transported me to a place of hitherto unknown bliss. Chablé had indeed redefined my idea of wellness, in ways more profound thanspa I could have ever expected.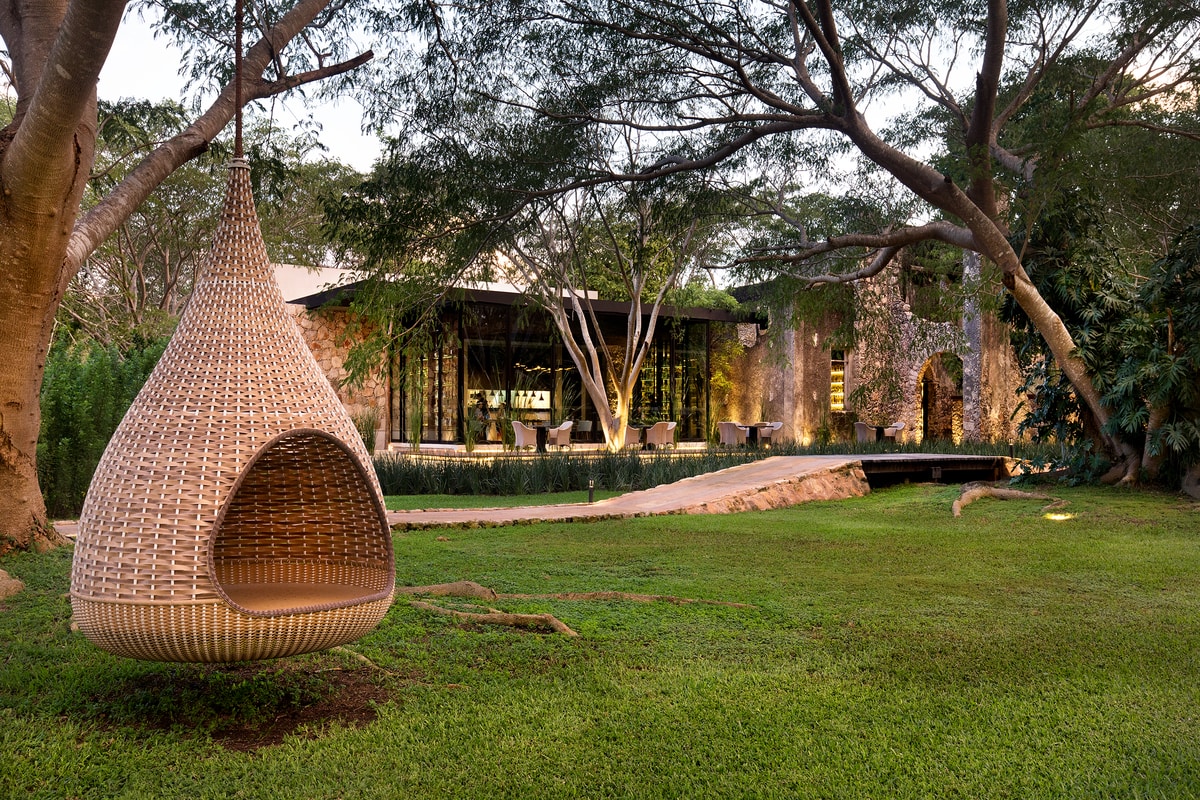 Photo: Ix'im Restaurant, Chablé
Rooms at Chablé start at $560 per night.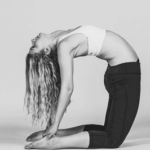 After graduating from Cambridge University with a triple First, Rosie decided to pursue a career in the fitness industry rather than follow the traditional path of her peers in investment banking. Unable to shake off the fast-paced routine she developed in her City job, she achieves balance by winding down in yoga sessions, escaping on fitness retreats, and going for extended brunches that somehow seem to wind up in a hidden gem of a cocktail bar.