The Consumer Electronics Show kicked off last week in the glitzy dunes of Las Vegas and DOSE was on site to see what the world's biggest technology conference had in store for the health, fitness and beauty space.
Best known for setting the scene for what gadgets we'll see in the coming year, CES was once all about the newest phones and TVs. But not any more. Since the wearable and connected home revolution, the convention is now a showcase of the latest ways in which technology can improve our daily lives.
With that, here are some of the most groundbreaking health, fitness and beauty innovations we spotted on the show floor this year, all of which you can expect to see more of in 2019.

FightCamp smart boxing system
Home gyms are the next big thing, and FightCamp is a testament to that. Launched at CES, this connected boxing system offers boxers a punching bag, gloves, hand wraps and an exercise mat set-up. However, what makes it special is that the gloves are fitting with a sensor that is able to record every hit and feed back to you a score via an app
There's also a monthly service package available that gives you access to FightCamp workouts via an iOS app (Google users will have to wait, though, as there's no Android app yet, unfortunately).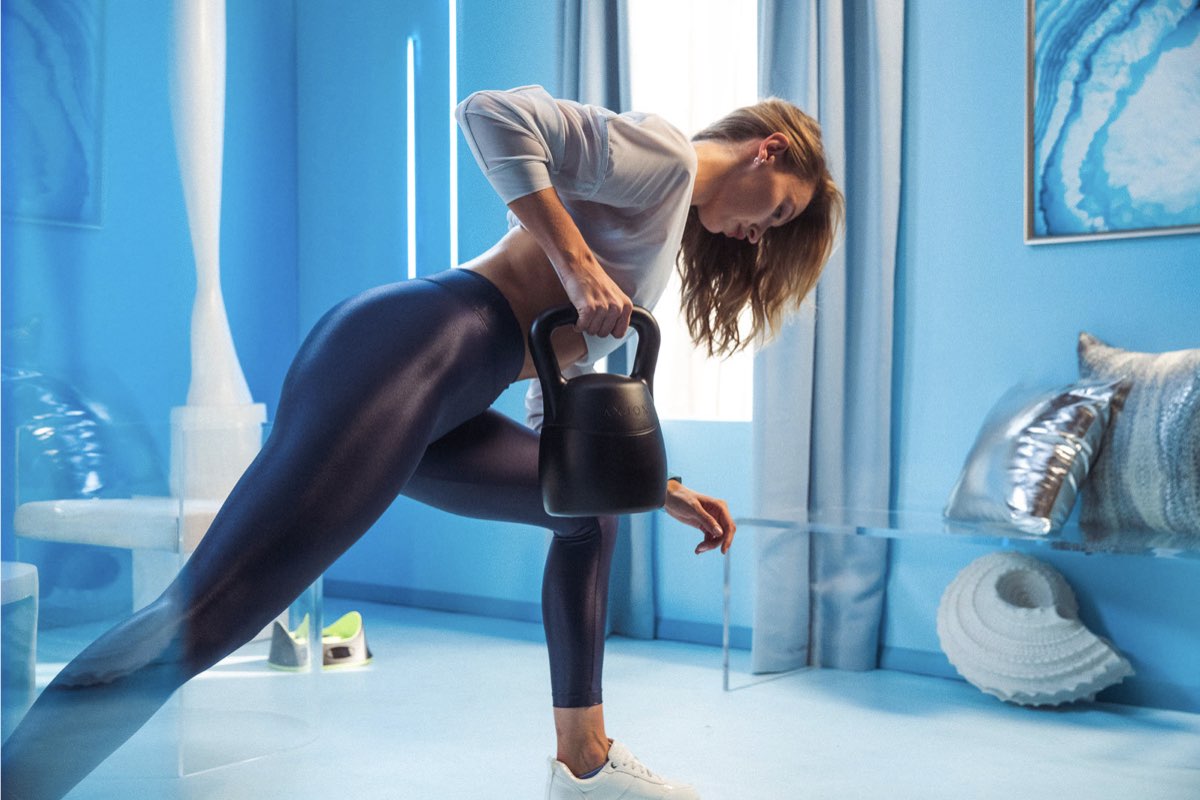 JAXJOX Kettlebell Connect
Smartwatches might be great at telling you how many calories you're burning during your favourite HIIT class, but what if the kettlebell your swinging could do it instead? That's the vision of startup JaxJox, who took to CES to launch its fresh £300 smart kettlebell. The multi-weight device boasts 6 axis motion sensors that track your every movement with accuracy, keeping a record of your reps, sets and workout time through a connected app.
And thanks to its charging station, you can even switch between six different weights in a matter of seconds – from 6kg to 20kg. Better yet, there's a plethora of workouts streamed from the app to ensure you can workout in the comfort of your home without running out of ideas. This thing has it all.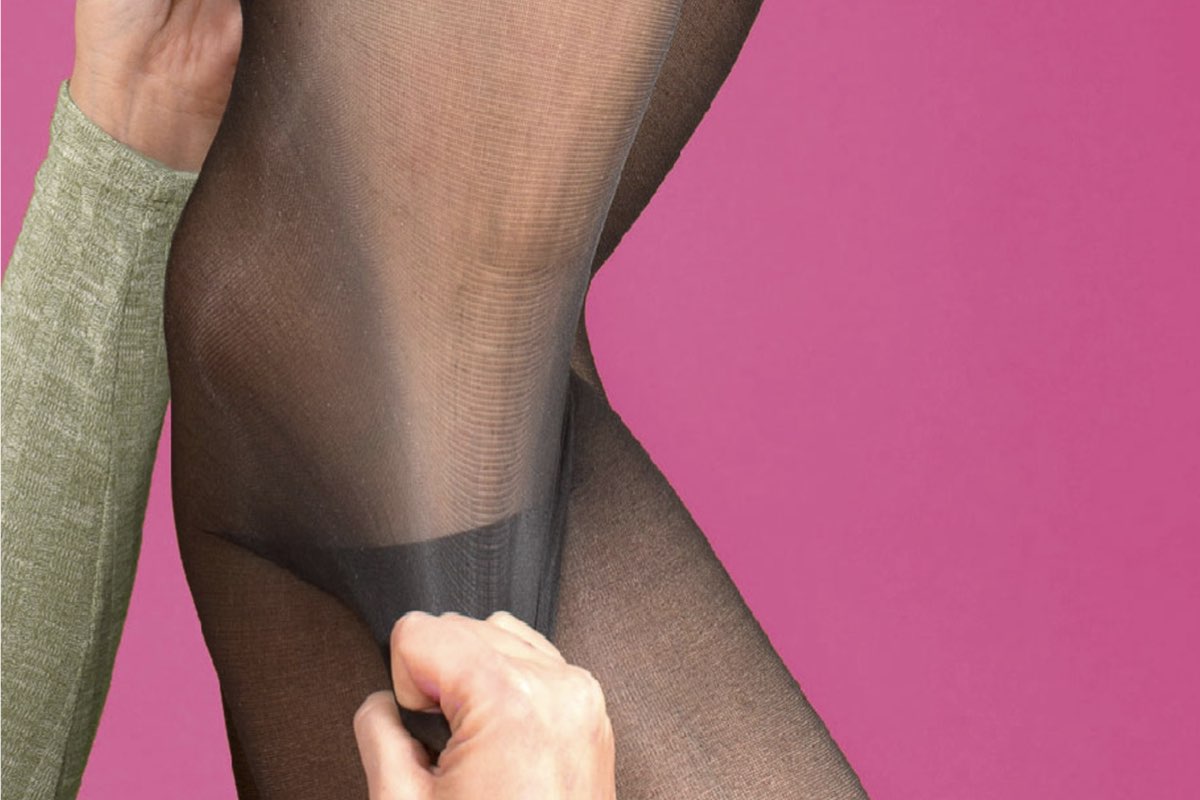 Sheertex Sheers unbreakable pantyhose
Laddered tights are not just a nuisance, they are expensive to keep replacing. Sheertex seemed to think so, too, and thus launched the first pair of unbreakable pantyhose at CES this year. Sheertex are created with an advanced knit made with – what the firm are calling – "the world's strongest polymer". This doesn't surprise us considering its used in ballistic products like bulletproof vests. The super strong tights are even said to be up to ten times stronger than steel.

TouchPoint stress relievers
Stress can have a massive impact on our daily lives and cause all sorts of physical symptoms if not managed well. The Touchpoint vibrating wearables aim to reduce this by taking advantage of bi-lateral stimulation, or haptic vibrations, which can be emitted at three different intensities. is said to relieve stress. Developed by neuropsychologist Amy Serin, the idea is that can reduce the physical effects of stress by over 70% in just 30 seconds, by slowing your heartbeat.
To prove its vibrating wearables actually worked, TouchPoint gave us a special brain scan both before and after using them for just a few minutes. And as you can see from the data below, managed to reduce the levels of stress (in red) on the right frontal lobe, rather significantly. Impressive stuff.

Chronolife heart-sensing connected vest
French health tech firm Chronolife used CES as a means to show off its super smart vest that aims to help those who are diagnosed with chronic or congestive heart failure (CHF). The connected vest does its job by measuring six key physiological stats in real time, and combined with machine learning, will predict the likelihood of an oncoming heart attack.
This is some serious bit of kit, however, Chronolife plans to sell it to researchers, insurance companies and healthcare providers as opposed to consumers.
HiiGa One
The bench press is one of the longest standing gym exercises, known for building a bigger, stronger and more prominent chest. But changing weights between sets can be time consuming, and slightly annoying, especially when performing something like pyramid sets, for instance.
Well, the Hiiga One is a smart way of automating this process. It's basically a high-tech barbell rack that sets resistance for you. Shown off at CES for the first time, it consists of two giant side supports and a weight-lifting bar, but it's powered by an artificial intelligence system that chooses resistance levels based on your own strength levels, meaning there's no need to load and unload weights like you would in a normal gym. Look out for this one hitting a gym near you very soon.

Harman's emotion-sensing car tech
This potentially life-sensing car tech does sound a little creepy, but if when it's a matter of life or death, we can let that slide. Called "neurosense", Harman's prototype car tech is essentially a built-in camera system that detects your emotional state according to your facial expressions.
Harman says this provides cognitive insights by using cognitive load analysis to work out how hard drivers are thinking while at the wheel and assist them to ensure they drive more carefully. It will do this by automatically applying features like collision avoision to compensate for a driver being emotionally distracted, for instance.  

Pillo Health pill dispenser
One thing that the older generations tend to do well is forget when to take their medication. Pillo, a virtual healthcare assistant for the home, looks to solve that with its scheduled reminders, which cause the device to wake up, scan the room for an individual and alert them it's time to take their pills. The user can then opt for Pillo to dispense it, and it will do so, giving them the right meds at the right time. However, if the user refuses to take their medication for a set period of time, Pillo will alert their care team, be it a doctor or family member.
Pillo also acts a an Alexa-style smart assistant that provides endless amounts of information about health, like a virtual doctor.
Comper Smarkin
This handheld device claims to be the future of skin care. Using radio frequency, Low-Level-Light-Laser Therapy, electro muscle stimulation and micro vibrational massage tech, it can assess, and then treat, the skin on your face with a goal to firm up your chops and remove fatty cells, reduce acne and any other skin irritations. It generates a slight tingling sensation during use, which was stronger than we were expecting but not at all painful.

After use, your results are uploaded to the Smarkin's connected app, Comper Health, where you can view details about your skin. We can't say we looked 10 years older right away, but it'd be interesting to see what this thing can do over time…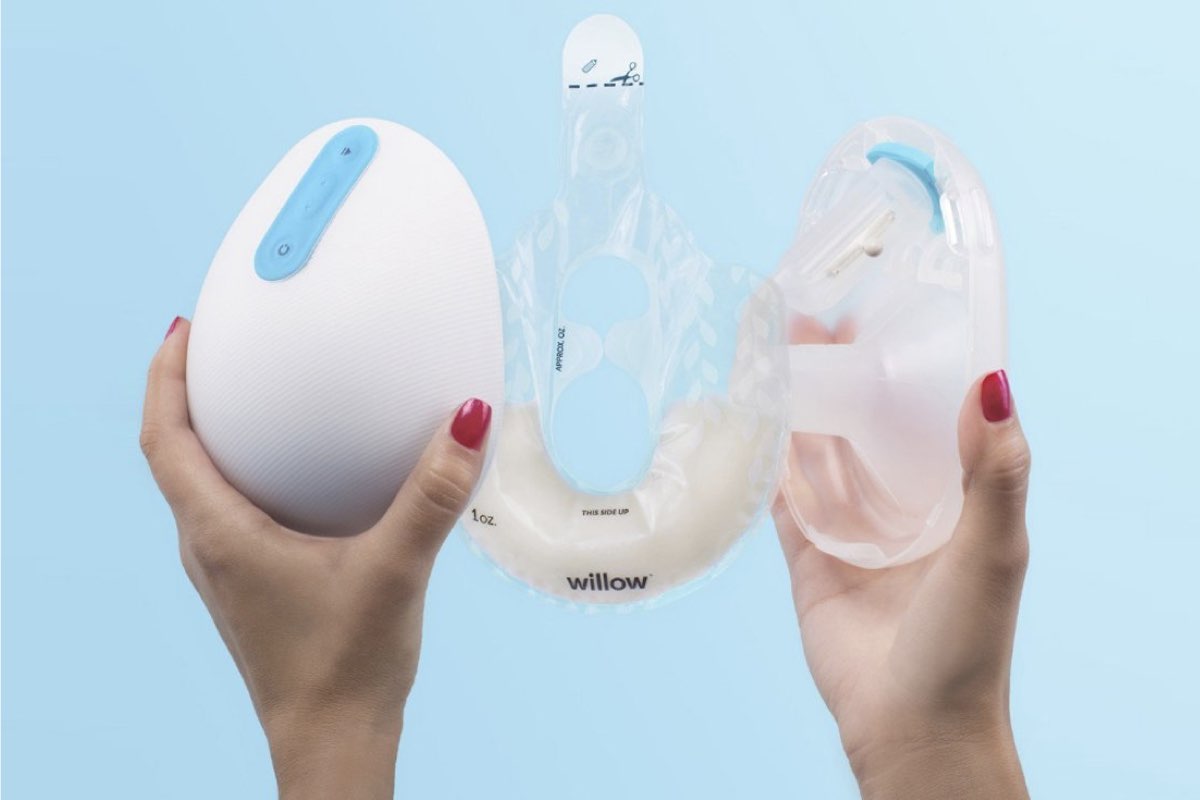 Willow smart breast pump
Just when we thought we'd seen it all, we stumbled on Willow – a smart, hands-free breast pump. Willow is unique because everything works inside the pump, which slips into a mum's bra. There's no external tubes, cords, or dangling bottles, meaning mums can get on with their day without being tethered to a wall while they squeeze out their baby's next meal. It also has a companion iOS/Android app that tracks how much milk has been collected, which is stored inside the a spill-proof bag and can then be tossed into a bag or freezer.
by Lee Bell
Get your weekly DOSE fix here: SIGN UP FOR OUR NEWSLETTER