When we're stressed, it's a common sign that our endocannabinoid system is out of whack and in turn so is our sleep, our ability to regulate moods and our immunity – things we should be taking extra special care of given the current climate. We investigate how CBD can help…
DOSE readers receive 20% off Pollen products. Just type in DOSE20 at the checkout (expires end of April 2020)
On Sunday, the World Health Organisation (WHO) released a mental health guide for people who are self-isolating saying: 'This time of crisis is generating stress in the population'.
When stress strikes you might well already have your coping mechanisms. Hit the gym and take your feelings out on that running machine. Go and see your friends and share a bottle of rose. Of course, considering the current coronavirus crisis some of these well-honed practises may not be an option for a while. This could mean many of us are feeling the added pressure of stress when we need to be staying as healthy as possible.
'When you feel like you cannot meet the demands of external factors in your life, you become aware that you are feeling stressed, which in turn leads to a systemic stress response in the body involving different stress hormones and cognitive processes,' explains scientific advisor to thedrug.store, Dr Julie Moltke MD.
Stress and the effects on your endocannabinoid system
Every human has an endocannabinoid system (ECS) – and keeping this system in check is crucial for supporting our overall wellness. Amongst many important functions, the ECS helps to regulate:
– Immunity
– Inflammation
– Mood
– Sleep
However stress can cause your endocannabinoid system to become dysregulated, which in turn can impact on your physical and mental health. Something we should all be taking care of – particularly now.
But why does this system play such a pivotal role? In short, it's because your body's ECS is vital for helping maintain homeostasis. This is important because most of our biological systems function best when they maintain conditions within a narrow range. We don't want our temperature to be too hot or too cold. Our blood sugar levels shouldn't be too high or too low, etc. Conditions need to be 'just right' for our cells to maintain optimum performance.
In order to keep all these functions in check via homeostasis, our bodies naturally produce a type of cannabinoid called endocannabinoids (endo just means "within," as in within the body). Endocannabinoids are molecules that bind to and activate cannabinoid receptors.
Cannabinoid receptors sit on the surface of cells and feedback information about changing conditions to the inside of the cell (those changes in temperature etc. we mentioned earlier), allowing the cell to respond accordingly.
When we become stressed, the functioning of this crucial system is inhibited and in turn so is our sleep, our ability to regulate moods, our immunity – everything we should be taking even more care of given the current circumstances.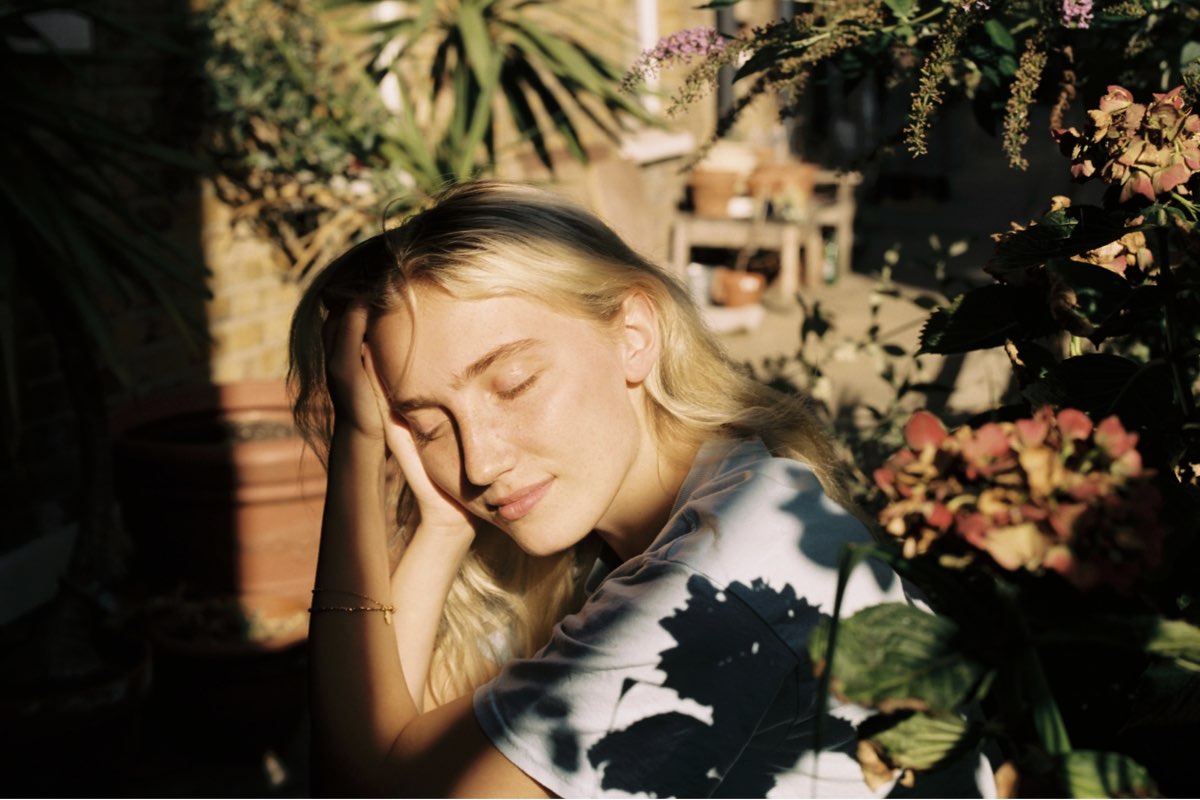 Can CBD help?
'The brain is about a symphony," said neuroscientist Yasmin Hurd, and CBD, she suspects, can "bring the entire symphony into harmony."
By supplementing your system with phytocannabinoids (phyto meaning 'plant') such as cannabidiol or CBD, studies suggest that you could help restore balance back to the ECS system.
This is because CBD is thought to help restore balance to the endocannabinoid system by preventing overstimulation of your CB1 receptors and by boosting your body's production of endocannabinoids. In fact, according to the National Institute on Drug Abuse: "CBD has shown therapeutic efficacy in a range of animal models of anxiety and stress, reducing both behavioural and physiological (e.g., heart rate) measures of stress and anxiety."
'CBD has also been shown to lower cortisol levels, as it interacts with the endocannabinoid system and the serotonin system,' comments Dr Moltke.
So, if you're looking for new coping mechanisms during this period of self-isolation, perhaps it's worth considering CBD. It's easy to use and can be woven into your wellness regime without fuss. It's also a one-stop shop. Why buy countless of supplements designed for specific functions, when the research behind CBD shows that it could support many of them at once. It's definitely more cost effective.
What CBD should you take?
You will notice that there are plenty of CBD brands to choose from, but one which is gaining quite the cult celebrity following (Kim Kardashian to name drop just one!) and the backing of CBD experts such as Dr Moltke is a New York based CBD brand, Pollen.
Pollen's products are delicious and each one is designed to fit seamlessly into your daily routine. Their state-of-the-art innovation team have developed three product ranges: a botanical CBD soft drink, CBD Gummies and CBD Drink Drops.
Pollen's CBD is derived from USA grown, certified, broad-spectrum hemp with no pesticides or chemicals, plus it is independently third party tested not once, but twice to ensure complete accuracy of dose with undetectable levels of THC. And the best bit is that none of Pollen's products contain that bitter CBD aftertaste – in fact, they taste totally amazing. These guys take CBD seriously.
We particularly love their CBD Drink Drops Starter Kit, which consists of 3 x 30ml bottles in three delicious flavours; vanilla, berry and botanical. The team have been putting the vanilla flavoured drops (2ml serving = 10mg of CBD) in their coffees to kick start a morning WFH, and the berry (2ml serving = 20mg CBD) and botanicals (2ml serving = 30mg CBD) into smoothies and water throughout the day to restore a sense of balance – god knows we need it.
If you'd like to give them a go, we've got an exclusive 20% off for all DOSE readers. Just type in DOSE20 at the checkout (lasts until end of April 2020).
This is a partnership feature with Pollen
Get your weekly DOSE fix here: SIGN UP FOR OUR NEWSLETTER