If Red Bull gives you wings, TENZING gives you the courage to climb Everest. The natural energy hit, inspired by a traditional Himalayan energising brew is named in honour of the late Sherpa Tenzing Norgay, one of the first two men to reach the summit of Mt. Everest.
We speak to founder, Huib Van Bockel, who after spending eight years as Marketing Director for Red Bull in the UK and Europe, saw a gap in the market for an all-natural, low sugar energy drink…
What led you to a marketing career at Red Bull?
I started off as a marketing management trainee at Unilever. I liked marketing because it's both creative and business minded. Not in any way artistically, but I do consider myself to be creative. At Unilever I learned a lot and build a great network and still have many friends from that time. But after six years I was loosing that creative spark, it became more management less marketing.
I moved to MTV (back in the day when it was still cool!), I was even responsible for one of the worlds first social media platforms, even before Facebook was around. I also launched my very own fashion company, starting at the bottom: with socks. We even made it onto the main catwalk show of the Amsterdam Fashion Week. Then about 10 years ago I moved to Red Bull. It was great because of my media background I could play a role in the move from the energy drinks brand to the media brand it is today.
Can you describe some of the highs and lows of the job?
Working for Red Bull was very cool to be fair. Mainly because we did actual stuff. We did not make ads, we organized events or created amazing content. It's so much more fun to create something of value then an ad nobody really cares about. I even wrote a book on the topic: The Social Brand; if you are to be successful in the Social Era it's key to Be social; to give people something they care about, instead of forcing unwanted ads onto them. The lows were the same as in any multinational: the politics. I have never been too keen on bosses telling me what to do. Maybe that's why it's better for me to be an entrepreneur…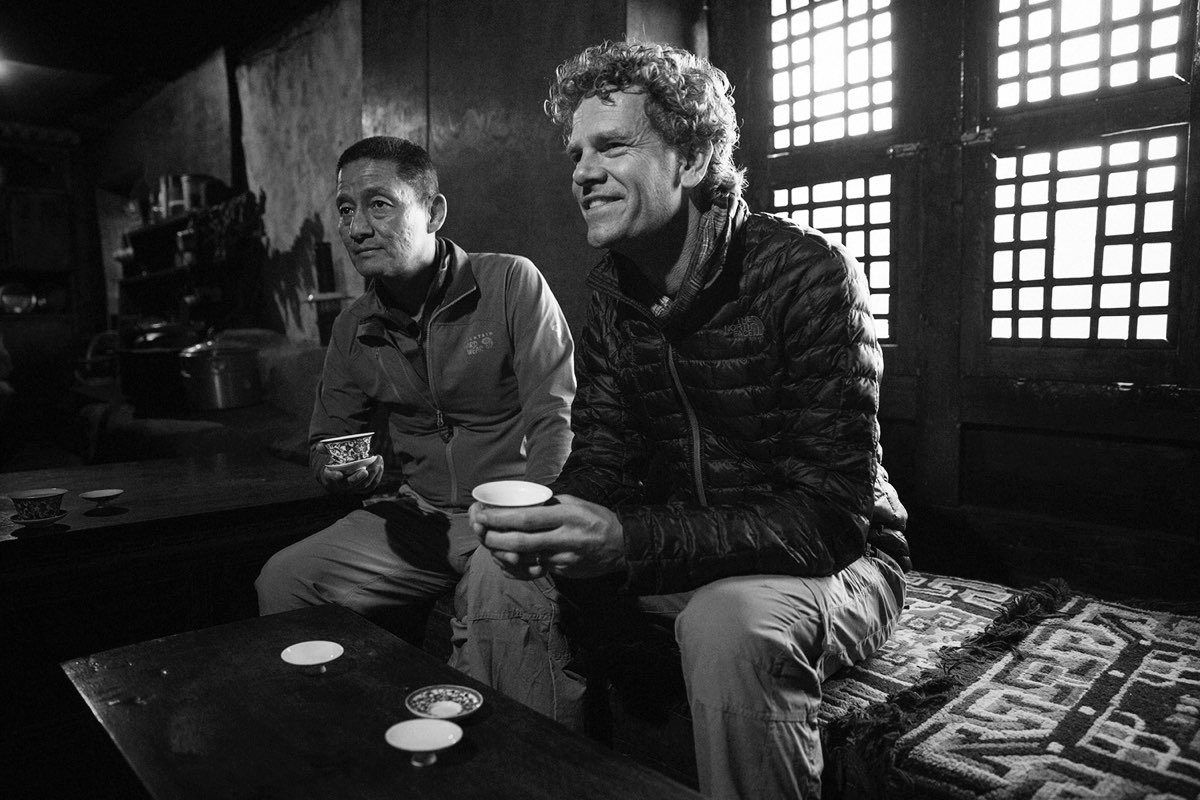 What made you decide to launch a competitor product?
There was just this just this massive opportunity that I felt I had to go for it. If you want to launch something successful you must find a product that is relevant, unique and delivers on its promise. There is a huge trend towards independent, healthier brands that use natural, high quality ingredients. Look at the success of Fever Tree and Vita Coco. Funny enough in energy drinks—a big category with not a great health image—it had not been done yet. So that is what I did. And it's working! Like I thought people are making the shift from high sugar, artificial energy to natural, low sugar. And once they do the never go back. Why would you?
How do TENZING'S natural, energy boosting ingredients compare with other energy drinks on the market?
We have six key ingredients we source from nature: Green Coffee (which is the raw unroasted bean), Green Tea, Guarana, Himalayan Rock Salt, Lemon Juice and Beet Sugar. The amount of natural caffeine (that we take from the green coffee in guarana) is 80mg. This is comparable to a cup of coffee and to most same size energy drinks.
The difference is that most energy drinks synthetically create their caffeine. Next to our natural caffeine we have L-Theanine from the green tea. We source it from the Rift Valley in Kenya for its richness in this amino acid. It's known to help concentration. We also have the hydrating electrolytes from our Himalayan Rock Salts and the Vitamin C form our Lemon juice. All of this is not found in mainstream energy drinks. They mostly contain synthetic ingredients like taurine, the caffeine, niacin etc. Also when they do not use sugar they use artificial sweeteners like aspartame.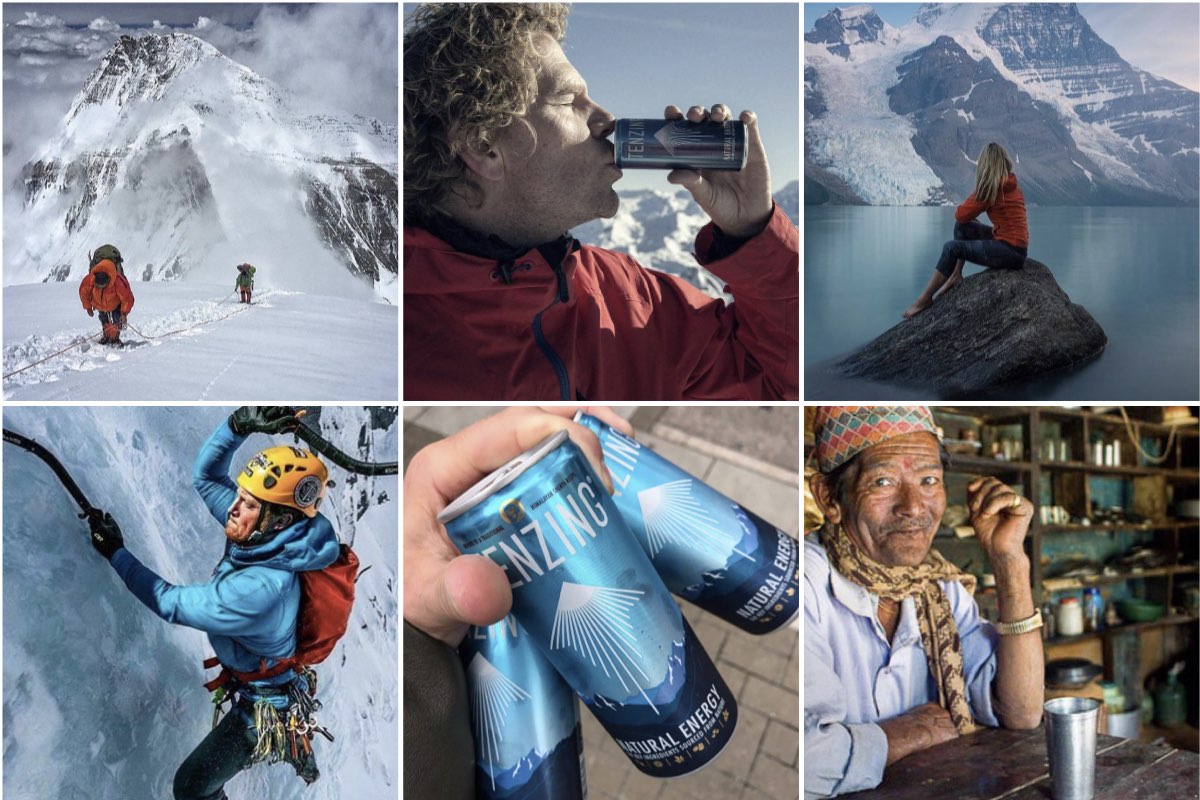 How much sugar do our bodies actually need?
When you look at the likes of mainstream energy and soft drinks; these were all formulated between 33 and over a 100 years ago. We know so much more about nutrition now. The disadvantages for those brands is that they are basically stuck with recipes from the 80's or even the 20th century. We just approached it in the most simple way.
We found a respected doctor specialized in sports nutrition and said: if we were to create the best possible energising drink now; what ingredients would it have? TENZING Natural Energy was the result of that process. One of the key questions was the sugar levels. Sugar gives you energy, there is no doubt about that. The best comparison our sports doctor made was: if you are in hospital and need to go on the IV drip: it will contain exactly 5% sugar.
If it would contain no sugar you would not survive. 5% is closest to the sugar levels found in your own blood. Have less your energy will dip, have more you could get the sugar crash later. All energy drinks either have around 11 to 12% sugar in them or artificial sweeteners. Effectively that is just for flavuor purposes. Current science thus told us to go for exactly 5% of sugar. Meaning 5 grams per 100 ml, which equates to 58 calories in the whole can.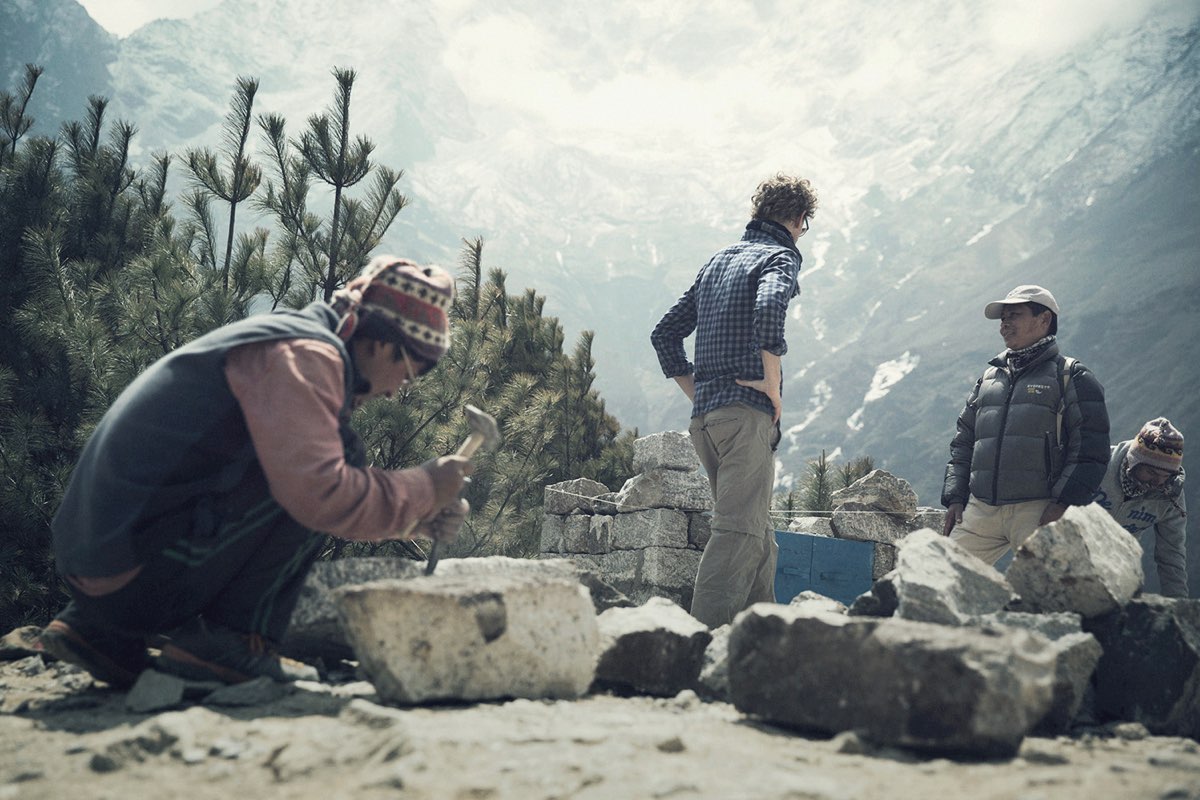 Who was Sherpa Tenzing Norgay and what led you to him?
The cool thing about launching your own business as that you never know what will happen next. My goal was to simply create an all natural, high quality, low sugar energising drink. Then, while travelling I was inspired by the energising Sherpa brew, that inspired key ingredients and of course the name; after the late Sherpa Tenzing Norgay who climbed Mt. Everest in 1953. I then got in touch with his family and have met them on several occasions.
With Jamling Tenzing (his son who is also a famous Sherpa) I climbed to Tenboche Monestery on the way to Basecamp. It was an amazing journey. We did it as part of our effort to reduce waste on the route to Everest. It's probably one of the most beautiful places on earth but also effected by litter. We invest 5% of our profits into environmental projects and now we are building sustainable bins on the Everest Route.
Where do you see TENZING in five years time?
If there is one mantra I have its focus! Focusing on London first, then the UK. If that all works out then we would hope to hit Europe and why not the US. But for now it's all about making it work here in the UK.
Where can we buy TENZING? Will it be sold behind bars too?
We are available in all premium, health stores in the UK; Selfridges, Whole Foods, Planet Organic, As Nature Intended, Nuffield Health and many more. We are also available nationwide in Tesco and Holland & Barrett. We are not promoting it with alcohol and are not available in bars.
The only exception is The Ned from the Soho House Group. Before they opened I was approached by them, they asked to send them a case. I had not yet heard about them. They then called two months later and said: we tried 80 of the best global energy drinks and we are going with TENZING, because of the quality of the ingredients used and refreshing taste. Well I could not really turn that down, could I?