Want to kick-start your 2020 with a bang? We've put together a guide to the best New Year's Eve events in London. From sober raves, NYE yoga and Sound Gong Baths to fireworks, feasts and all-night parties; London has something for everyone, healthy and hedonistic…
Morning Gloryville New Years Day Party
The original sober rave experience Morning Gloryville offers a big juicy celebration that is so packed full of activities you won't miss the booze. Named 'Alignment 2020' and with the slogan 'in order to evolve we must be the change we want to see in the world' the party starts off with an intention setting ceremony and connection circle, before the fun begins with musical games and dancing with DJs and live percussion. There will also be mindful living workshops with topics like 'The Power of Breathwork' and 'How to grow your own organic vegetables', plus yoga, glitter transformation stations, massage station superfood smoothie bar and more.
Sober New Year's Eve Party With Ritual Cacao
With a ticket price of £125 its not the cheapest event to book out there, but add up the cost of pre-drinks, overpriced cocktails, shots for strangers you'll never see again plus drunk/hungover food and you're probably close to the mark. Included in the ticket is a full four hour 'deep dive cacao ceremony' with Rebekah Shaman, intention setting for 2020, DJs and dancing until 2am, plus a delicious vegan feast by Kalifornia Kitchen.
Ecstatic Dance London NYE Celebration
Craving the sweaty endorphins of a dance floor without the two day hangover? Try an ecstatic dance party. This completely sober event in a West London location encourages expressive dance as a form of moving mediation, and there is no chatting allowed on the dance floor – you must connect through movement only. A dream of an evening if you can't stand small talk. The night also offers an intention setting workshop and complimentary Cacao ceremony  to get the juices flowing for throwing some serious shapes when the silent disco starts.
Candle Lit Gong Bath NYE Ceremony
A 2-hour special gong bath by candle-light on New Years Eve. A positive, peaceful, enjoyable and original way to see in 2019. The sounds of the gongs, Himalayan singing bowls & crystal singing bowls are powerful tools for calming, energising, releasing blockages and reducing feelings of anxiety and anger. After a gong bath many people feel a sense of calm and peace, they feel more connected to the world and to others, and also a sense of release and easing of tensions both physical and mental. Many attendees report improved sleep. Attendees have also reported feeling more focused and better able to face up to issues and challenges.
These gong baths are particularly recommended for anyone struggling with: insomnia, anxiety, stress, lack of focus or direction, chronic pain, depression, anger, low energy levels. All you have to do is lie back, relax and enjoy the healing sounds of the magnificent and very powerful 42″ Tone of Life Earth Gong, played alongside the 38" bronze Paiste tam-tam, the 32″ Meinl Mercury Planetary gong, and the 28″ UFIP celestial gong, plus Himalayan singing bowls, quartz crystal singing bowls, Burmese spinning gongs, koshi chimes, bamboo flute and other therapeutic percussion. Sessions are led by Cathy Eastburn, an experienced gamelan musician and gong-player, and qualified therapeutic sound practitioner (British Academy of Sound Therapy).
It will be from 10pm – midnight, doors will open 930pm and there will be cinnamon tea at midnight. Venue: the beautiful, tranquil and toasty-warm Shambhala Meditation Centre, 27 Belmont Close, SW4 6AY, just off Clapham High Street and 5 minutes walk from Clapham Common tube station. All proceeds donated to Extinction Rebellion, Help Refugees, Medecin Sans Frontieres and Refugee Community Kitchen.

79ME NYE at Peckham Levels
Ring in 2020 with good music and good vibes at Peckham Levels with this FREE ENTRY party. Welcome in a brand new decade with DJs 079ME NYE at Peckham Levels on December 31st. With panoramic views of London's fireworks, two separate DJ booths & dance-floor areas to choose from plus DJs playing the best selection of soul, funk, house, RNB, Afrobeat and disco, they will have you dancing all the way through to 2020 – best of all it's free!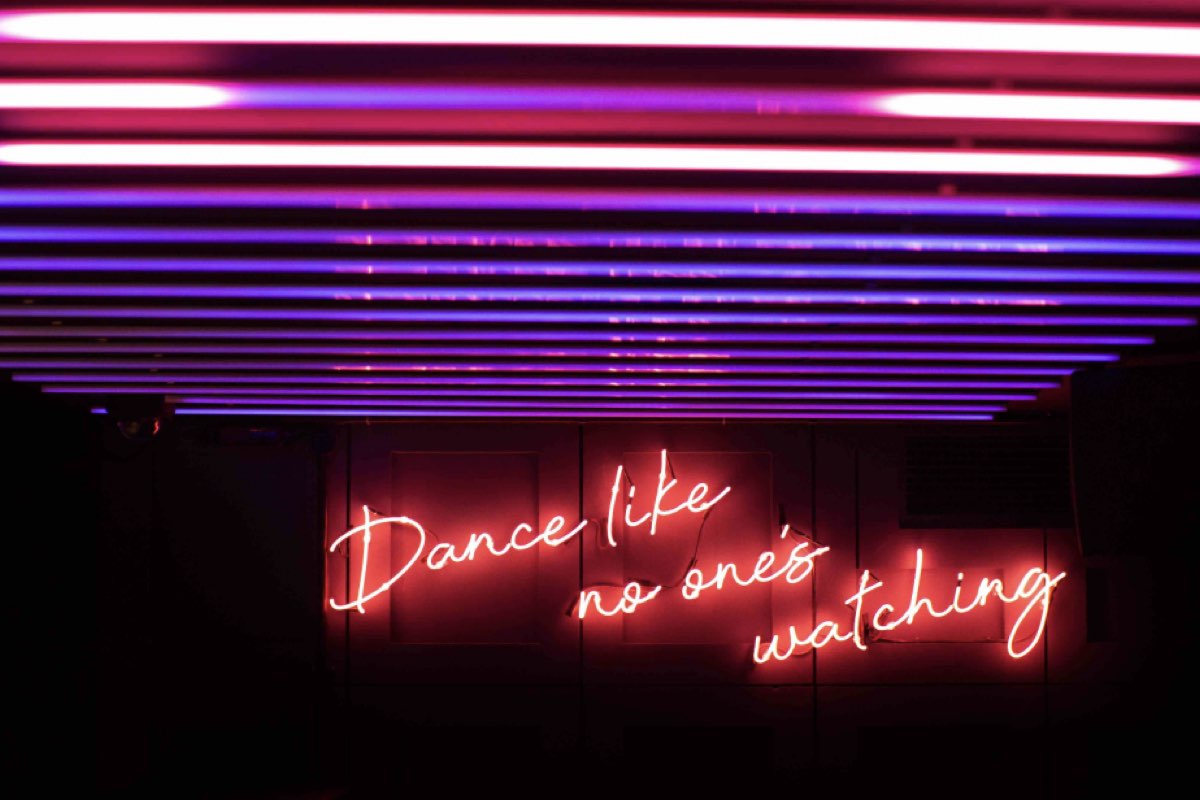 NYE Party at Bloom Kensington
Bloom, West London's newest neighbourhood bar and dancefloor in Kensington, is hosting an epic New Years Eve party, from 10pm till 3am. On arrival, guests will be welcomed with a glass of fizz to get the party underway. DJ's will be playing non-stop classics throughout the evening, with fireworks displayed on screens at midnight. Revellers will be able to enjoy top notch cocktails from its two fully stocked bars and have a dance with friends on the huge tiled dancefloor.

Deaf Rave at Colours Hoxton
One of London's most exciting new venues, Colours Hoxton is leading the way in inclusive clubbing with a NYE rave for the deaf community and their pals. The organisers say: 'Everyone is welcome. We want to build a bridge for all walls of life' a much needed sentiment in the current climate in our books. The party will offer a fun, safe and welcoming space to celebrate the New Year for all communities, with three rooms of music with DJs playing Soul, RnB, Hip Hop, Baseline and Dubstep. Revellers can dance underneath the venues Colour Trap lighting installation, created by a renowned lighting sculpture artist for Burning Man festival.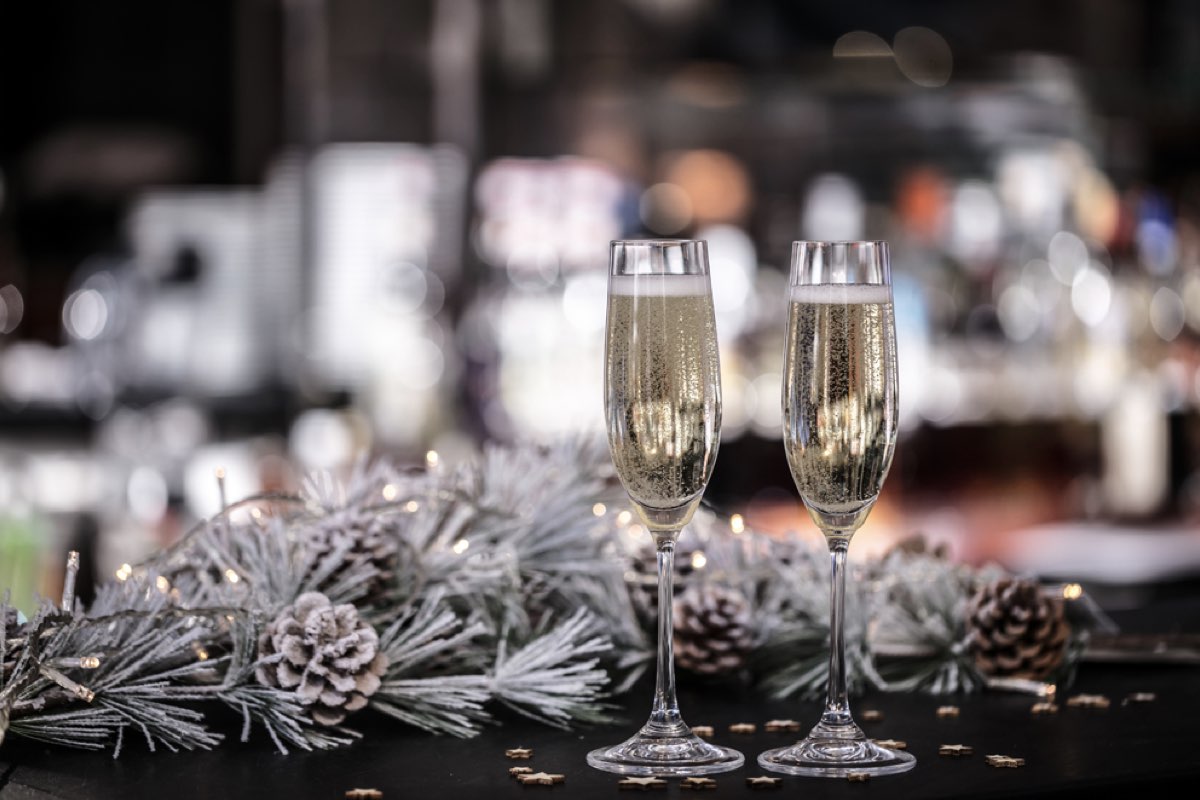 Truffle feast, fireworks and magic show at ROAST Borough Market
Spend NYE in historic Borough Market, over which London institution, Roast, stands mighty. With floor to wall windows and the Thameside sky beyond, this classic British restaurant is a hit New Year's Eve destination. With an occasion worthy spread including oysters from Lindisfarne, scallops from Orkney and Beef wellington or Rack of welsh lamb to share. What's more: for New Year's Eve ANY dishes can be topped with Perigord truffles for a supplement! All to the tune of live music, a magic show from 8.30pm, and a midnight fireworks screening.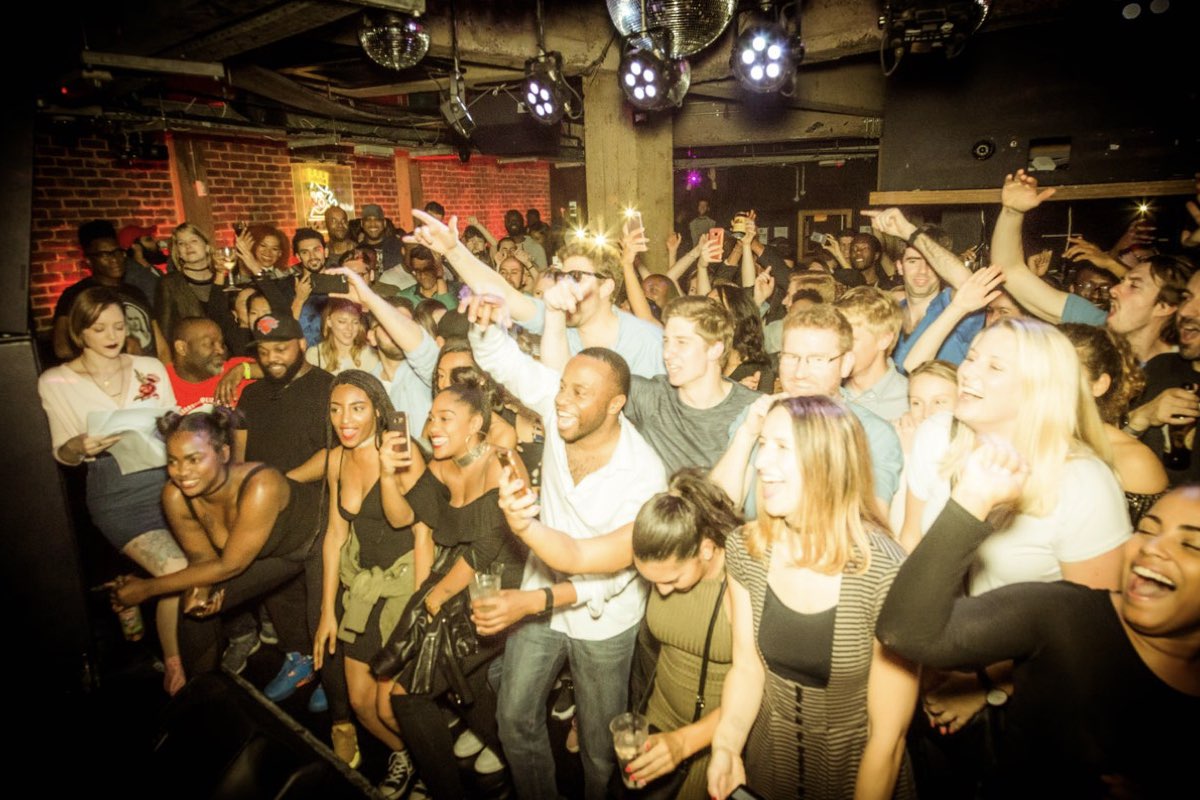 Hip Hop Karaoke at Queen of Hoxton
Always wanted to get up on stage and kill some Kanye, bust out some Busta, or maybe you'll murder Missy Elliot? Queen of Hoxton in Shoreditch are hosting a Big Fat Hip Hop House Party NYE, with London's legendary Hip Hop Karaoke taking over the basement, giving you the to live out your hip hop dreams. Expect three rooms of music, a rooftop garden for much needed cocktail breaks and a live brass band playing hip hop classics.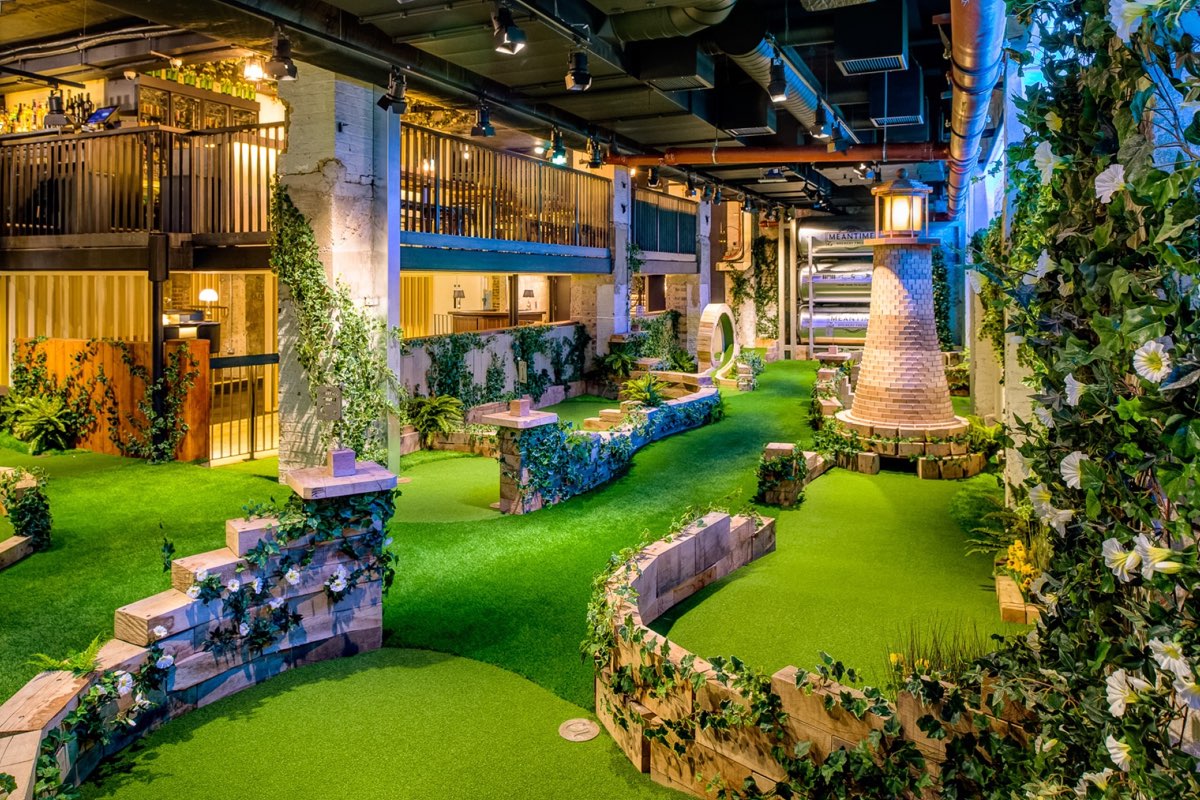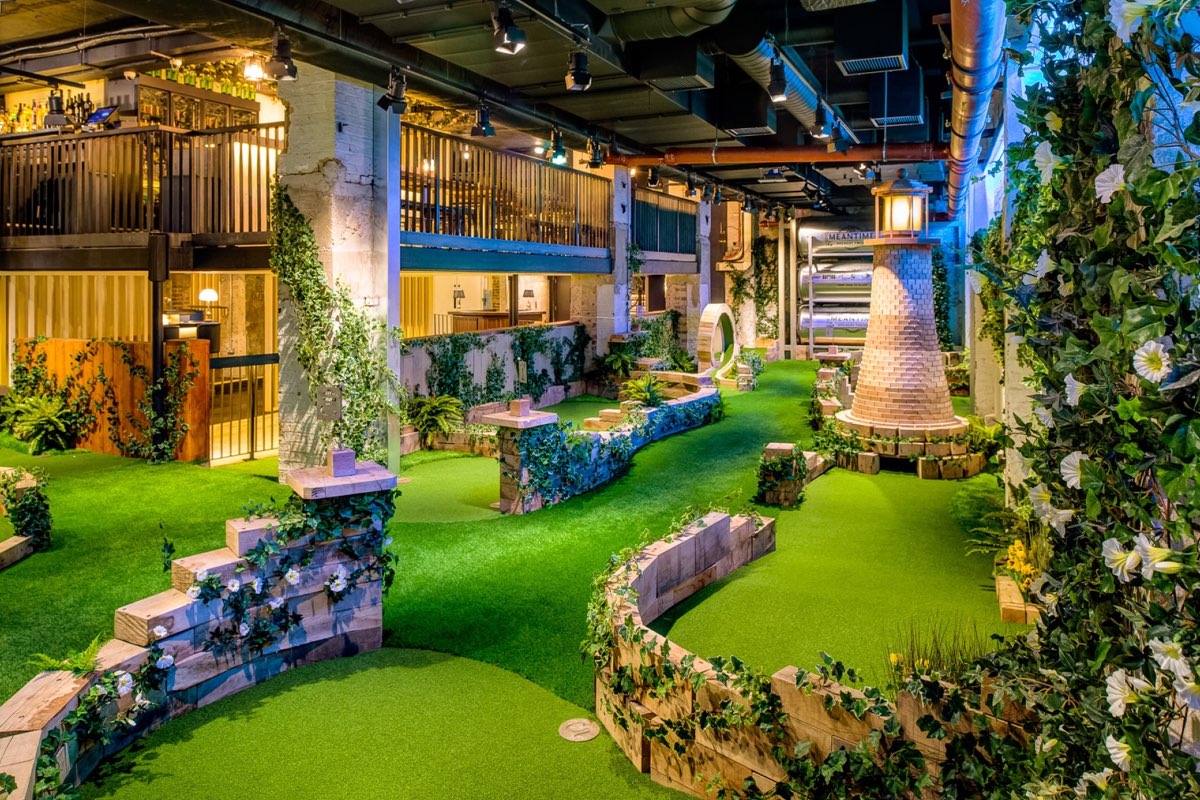 Swingers – The Crazy Golf Club
For those looking to tee off their New Year's Eve celebrations early, Swingers City & West End, will be open from midday until 10pm for a spot of crazy golf, street food from only £5 and to really get you in the party spirit – half price Perrier Jouet Champagne!
New Year's Eve at Hello Darling
Hello Darling are creating a line-up of celebrations in their Waterloo playground, ready to see in New Year's Eve in style. Join them for a delicious supper club with a difference or upstairs at Darling House for a fabulous house party.
New Year's Eve With London Shell Co.
London Shell Co. will be seeing in the new year with a one-of-a-kind dining experiences aboard both of their boats, for a unique way to celebrate the arrival of 2020. Join them on The Prince Regent for an intimate trip to Camden for the fireworks at midnight or drop anchor with The Grand Duchess, both serving set menus of the freshest seafood alongside carefully selected wines.
Main image: Morning Gloryville