When Nigella endorsed the humble avocado, sales in Waitrose skyrocketed by 30%. Now she's proclaiming Pandan leaves are the next big thing and we're foreseeing similar pandan-monium.
A quick search on Instagram brings up vegan pandan pancakes (the perfect accompaniment to a matcha latte), "damn pandan" cocktails infused with gin, coconut water and lime, and lots of green cakes sandwiched between coconut frosting.
Why all the sweet treats one might ask? Well, that's due to the overriding vanilla flavour. We're sampling Pandan in waffle form at Pho and have to question, when it tastes this good, surely it can't be healthy?
"The leaves themselves are anti-oxidant rich and packed with vitamin E and beta-carotene, explains nutritionist Clarissa Lenherr, "However, these antioxidants are lipophilic, meaning they require fat to be absorbed properly, so if you want to reap the antioxidant benefits from the Pandan leaves, make sure to have a good source of fat alongside them, such as coconut milk".
Does ice cream count?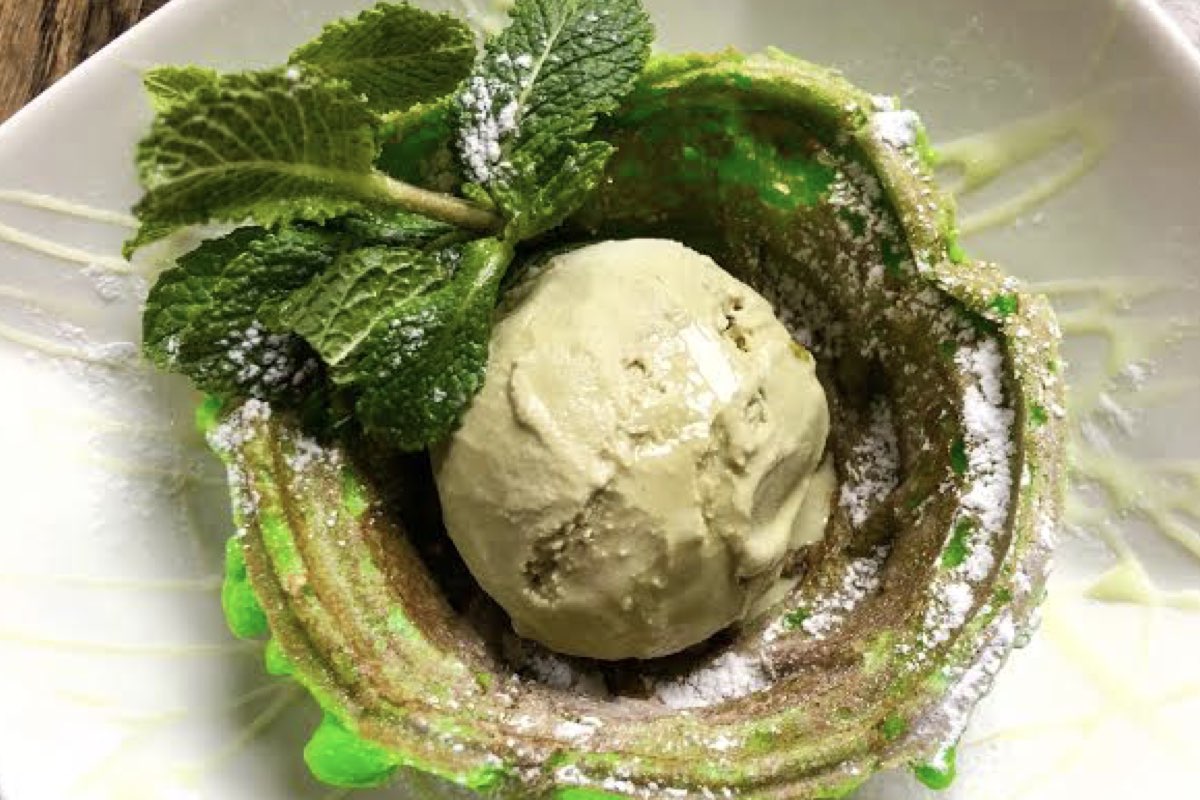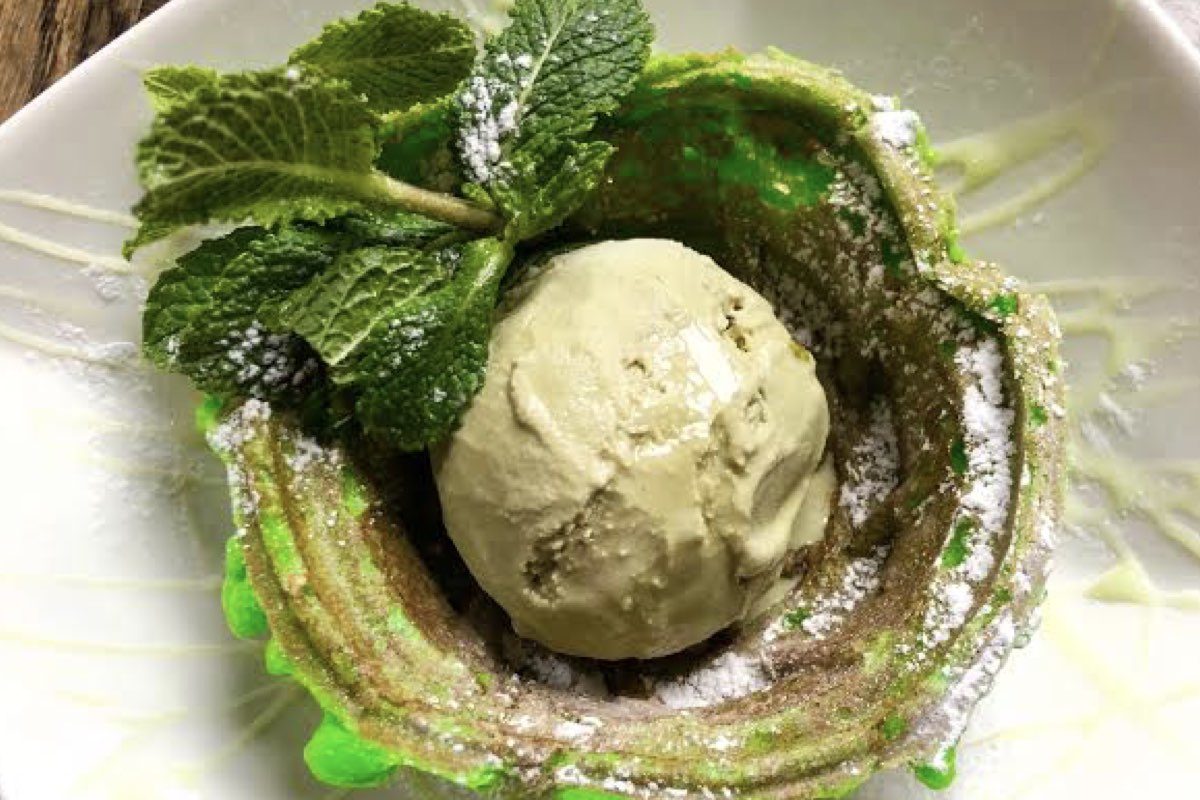 "There are some studies that suggest that the leaves and its extracts are anti-hyperglycaemic" she says. "In other words, they can help reduce the rise in blood sugar after consuming food, by inhibiting certain enzymes that convert starches into blood glucose and by triggering an increase in insulin production, which helps control circulating blood sugar".
But before you reach for a Pandan infused piece of cake, the effects of Pandan leaf have been shown to help control a rise in blood sugar levels, not prevent it.
"Scientific research is still fairly limited when it comes to Pandan leaves and its reported benefits", Lenherr explains, "and most of its health claims are founded on anecdotal and historic use. That is not to say we can't enjoy the vanilla-like flavour of Pandan, and use it to help potentially boost our health, but until we have further evidence, Pandan should not be used to replace a healthy diet or prescribed medications".
On a more serious note, here's how to make a 'Coconut and Pandan Crème Brûlée'…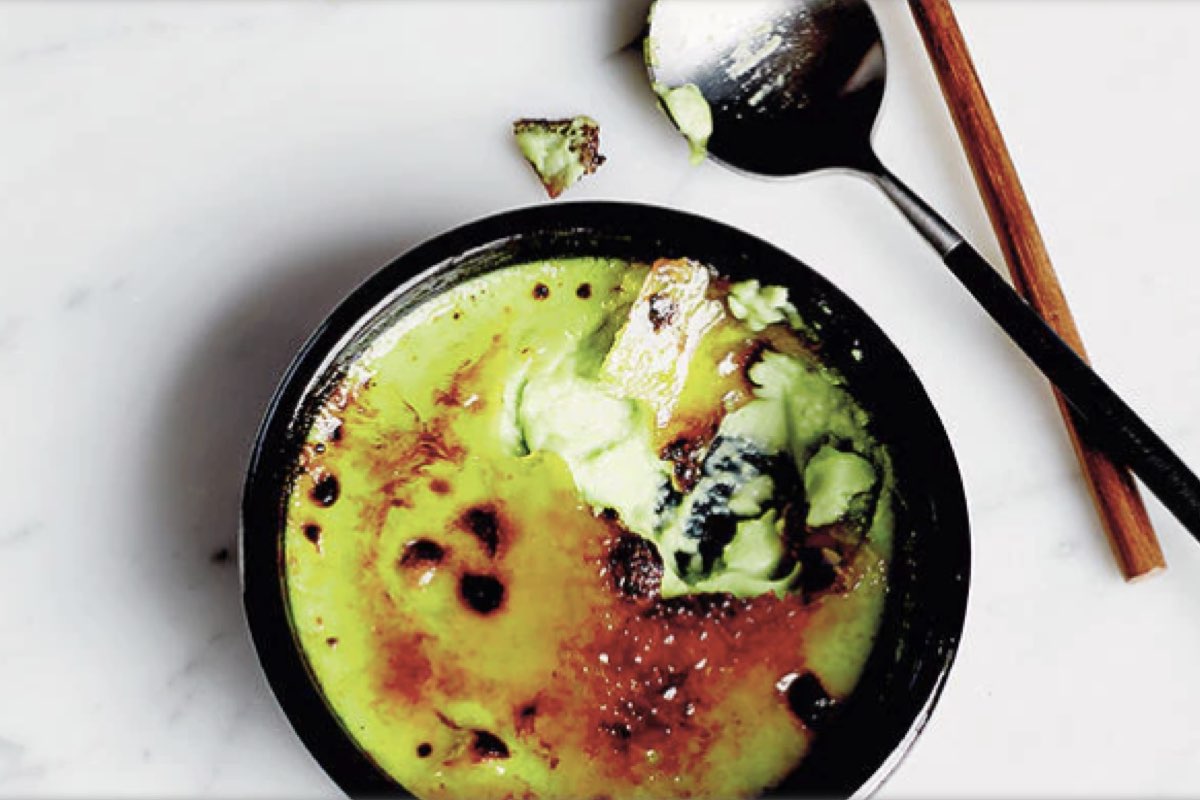 Ingredients
400 ml (13½ fl oz) tin coconut milk
250 ml (8½ fl oz/1 cup) thickened (double/heavy) cream
½–1 tsp pandan extract
2 eggs plus 4 egg yolks
2 tbsp rice malt syrup, plus extra to drizzle
tropical fruit, to serve (optional)
Cook's notes
Oven temperatures are for conventional; if using fan-forced (convection), reduce the temperature by 20˚C. | We use Australian tablespoons and cups: 1 teaspoon equals 5 ml; 1 tablespoon equals 20 ml; 1 cup equals 250 ml. | All herbs are fresh (unless specified) and cups are lightly packed. | All vegetables are medium size and peeled, unless specified. | All eggs are 55-60 g, unless specified.
Instructions
Chilling time: 3½ hours
Preheat the oven to 150°C/300°F (fan-forced). Fold a clean dish towel into the base a large, deep baking dish and place six 125 ml (4 fl oz/½ cup) capacity ramekins on top of the towel.
Heat the coconut milk, cream and pandan extract in a saucepan over medium–low heat. Cook, stirring occasionally until the mixture almost comes to the boil, about 10 minutes.
Meanwhile, gently whisk the egg, egg yolks and rice malt syrup in a large heatproof bowl until well combined. Gradually whisk in the coconut mixture and then strain into a large heatproof jug. Stand for 5 minutes and, using a large spoon, remove and discard any foam from the top of the mixture.
Divide the coconut mixture evenly between the ramekins. Place the baking dish on the shelf of the oven and carefully add enough boiling water to come halfway up the sides of the ramekins, ensuring that the dish towel is completely submerged. (This is easier than trying to transport a dish full of water from the bench to the oven).
Bake for 20–25 minutes or until set with a slight wobble in the centre. Cool for 30 minutes and then refrigerate for at least 3 hours until firm.
Working one at a time, drizzle about 1 teaspoon of rice malt syrup over the surface of each crème. Caramelise the syrup carefully with a kitchen blow torch, swirling the syrup over the surface as you go. Set aside to cool and harden, and then repeat with the remaining brûlées. Serve with tropical fruit, if desired.
Recipe and image from Incredible Bakes That Just Happen to be Refined-Sugar Free by Caroline Griffiths (Smith Street Books, $39.99 hbk) .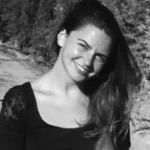 Hettie is the editor and co-founder of DOSE. A keen runner, she's also partial to a blast of high-intensity and hot yoga. A country girl at heart, she divides her time between London and the lush rolling hills of North Devon. When she's not jetting off on her next adventure, Hettie can be found in a candle-lit alcove with a laptop, a spaniel and a full bodied Malbec.