The sun is out and our social calendar is packed full of trips to our local parks and gardens. Enjoying the sun with a refreshing alcoholic drink is a must. But many of us don't have the time to mix up a fresh cocktail to pack in our picnic baskets. It's far easier to pick up an alcoholic drink in a can. From canned wine to mimosas there isn't much they don't put in a tinny nowadays. DOSE writer Demi has everything you need to know about choosing the best alcoholic drinks in a can for your summer picnic.
Looking For A Cocktail In A Can?
Miami Cocktail Co Margarita Spritz
We start off with one of our favourite cocktail cans. The Miami cocktail Co margarita spritz – organic 100% Blue Weber agave wine lightly paired with organic lime, elderflower and ginger juices. If you don't have a sweet tooth this is the cocktail for you. These cans offer a perfect mix of refreshing flavours for a summer picnic. Their other cocktails include; Bellini Spritz, Margarita Spritz, Paloma Spritz, Sangria Spritz and Mimosa Spritz. All vegan-friendly and natural.
The craft cocktail company based in Wynwood, Miami, have recently launched in the UK and each of their organic-certified sparkling cocktails are 4.0% ABV and contain just 110 calories per can, with no added sugar, additives or preservatives. Available to purchase online from Revl.co.uk for £3 or enjoy 4-for-3 at  Waitrose.com, as well as over 180 Waitrose locations nationwide.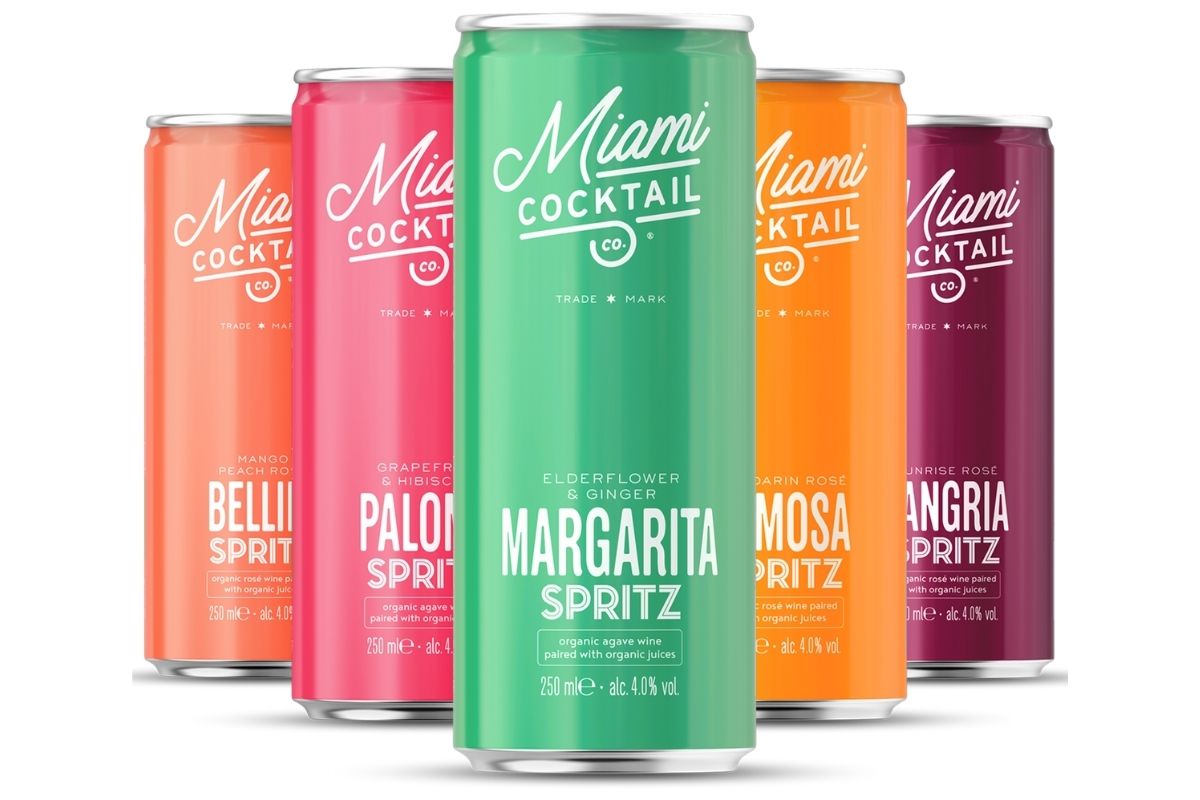 Nitro Strawberry Daiquiri Can
The Nitro Strawberry Daiquiri ready to drink cocktail serves up all the vibrant flavour and velvety-smooth texture of a cocktail crafted at the bar. Chill, rotate, then crack open to infuse with nitrogen to create a silky bar-quality cocktail you can enjoy straight from the can. Enjoy a blend of strawberry puree, a hint of lime and Rum. 5% alcohol in 200ml bottle.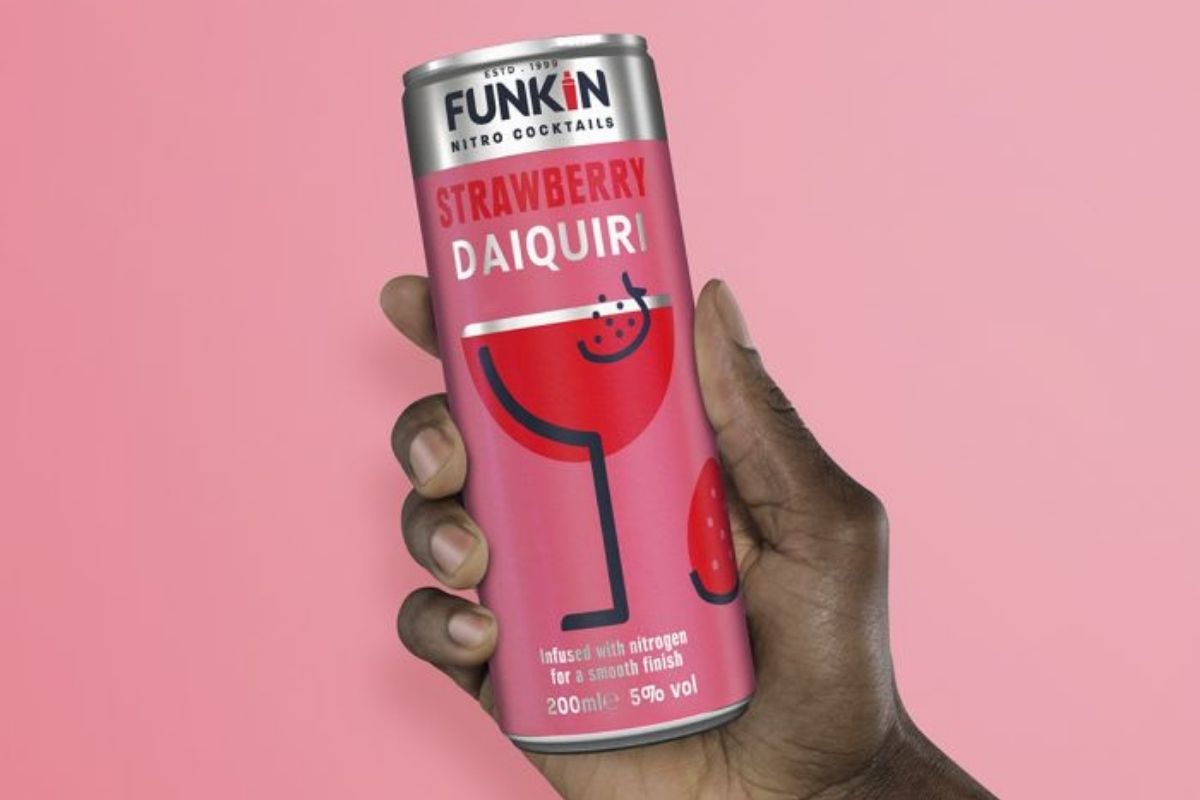 Our Favourite Wine In A Can
Nice Drinks Pale Rose In A Can
This is one of our favourite alcoholic drinks in a can all year round. If you're looking for a light and fresh Rose to enjoy with a crisps and dip selection in the park, try this pale rose from Nice Drinks. Crisp and dry from the South of France, this pale pink's a summer essential. All of their wines are vegan with 100% recyclable packaging. 250ML / 12% ABV.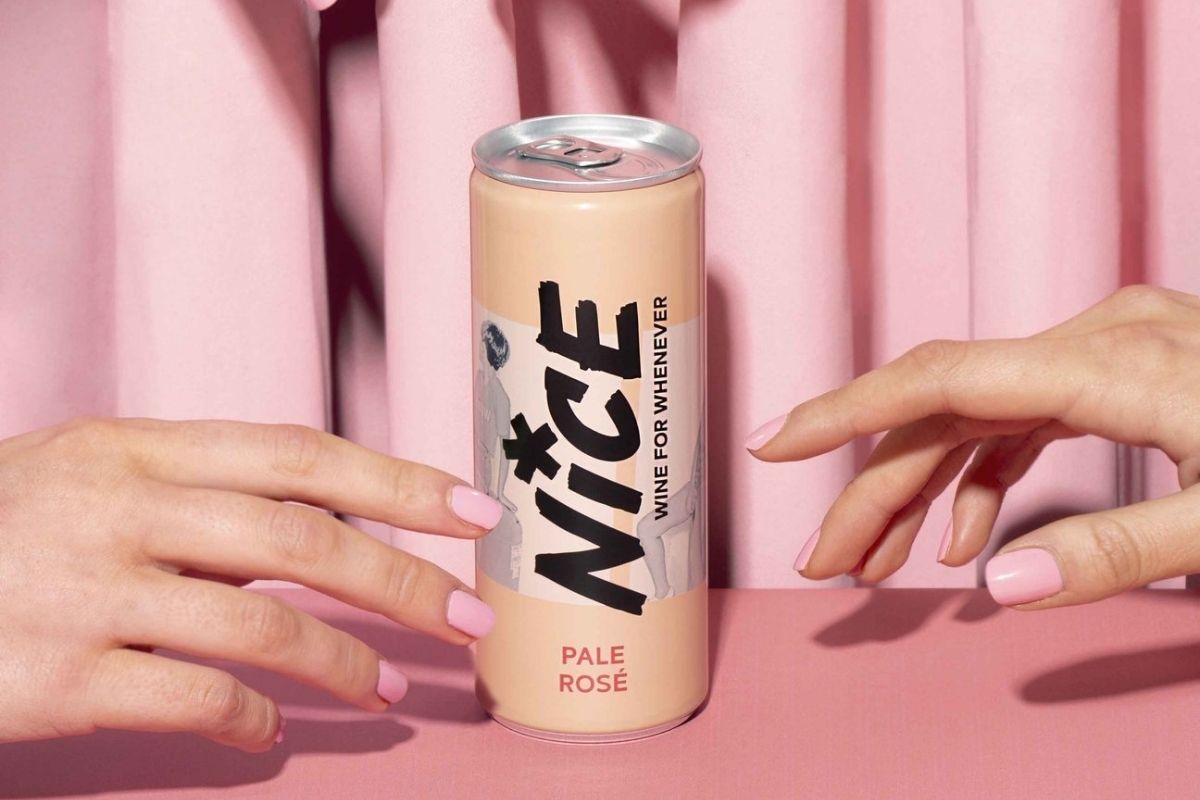 Canned Gin And Tonic Drinks
Tanqueray Sevilla Gin And Tonic
The delicious taste of Tanqueray Flor de Sevilla perfectly mixed with Tonic. A convenient, premium ready to go option.- Tanqueray's premium ready to drink cans are the ideal choice for those that seek a convenient option without having to compromise on the unmistakable quality of Tanqueray gin. Tanqueray Flor de Sevilla perfectly balances the uniquely bittersweet taste of Seville oranges, with the complexity of Tanqueray London Dry Gin, perfectly mixed with tonic. £2.50 available at Waitrose.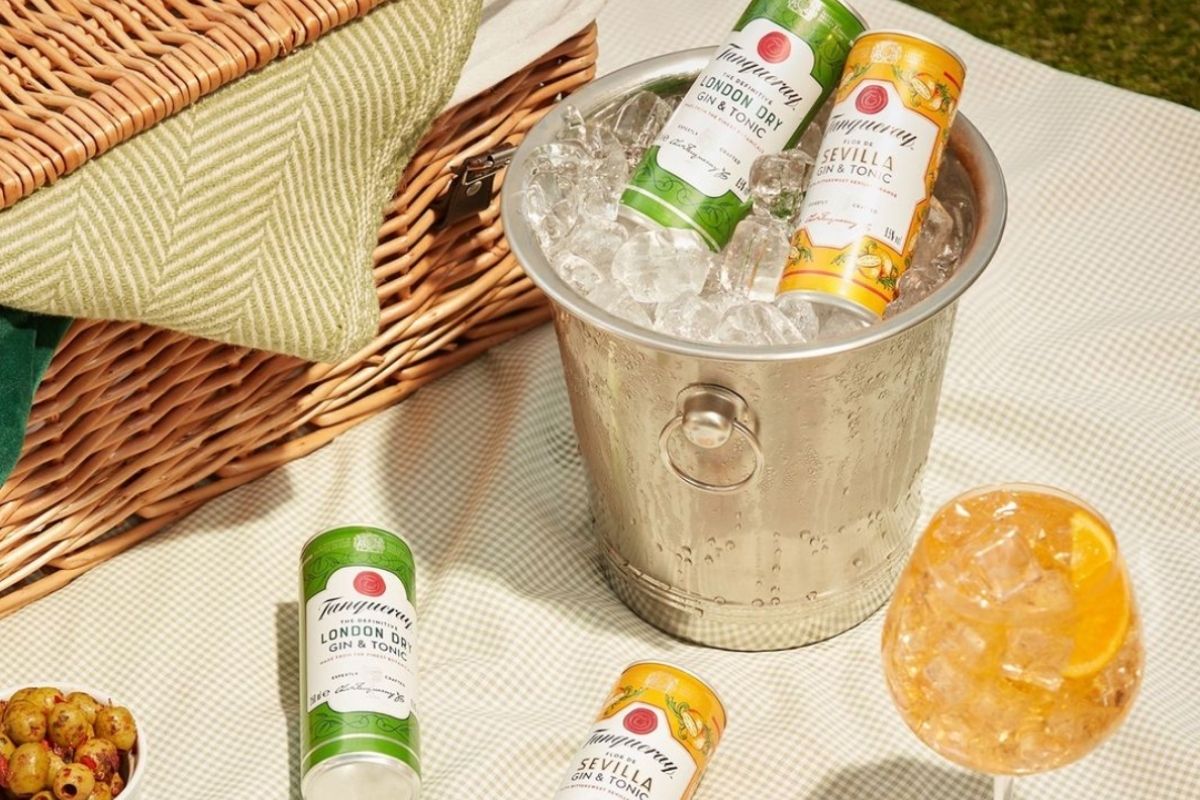 The Perfect Seltzer In A Can For A Summer Day Out
Pure Pirana Lemon Lime Hard Seltzer Can
Pure Piraña is a range of hard seltzers with a subtle taste for a light, crisp refreshment. Made with a blend of sparkling water, alcohol and a hint of natural flavouring. They're our number one choice for a refreshing picnic drink. Pure Pirana Lemon Lime is light, crisp and highly refreshing with a subtle hint of well-balanced lemon and lime flavour. This classic combination tastes like a wedge of fresh lemon complemented by a zesty tang of lime. Ends with a dry and clean finish.
Available at 4.5% ABV in three delicious flavours: red Berries, lemon Lime and grapefruit. Hard Seltzer at 4.5% ABV, 92 kcals and 2.3g carbs per 330ml can, Available in 330ml sleek cans, Gluten-free and vegan-friendly. Read our edit of some other great seltzer brands here.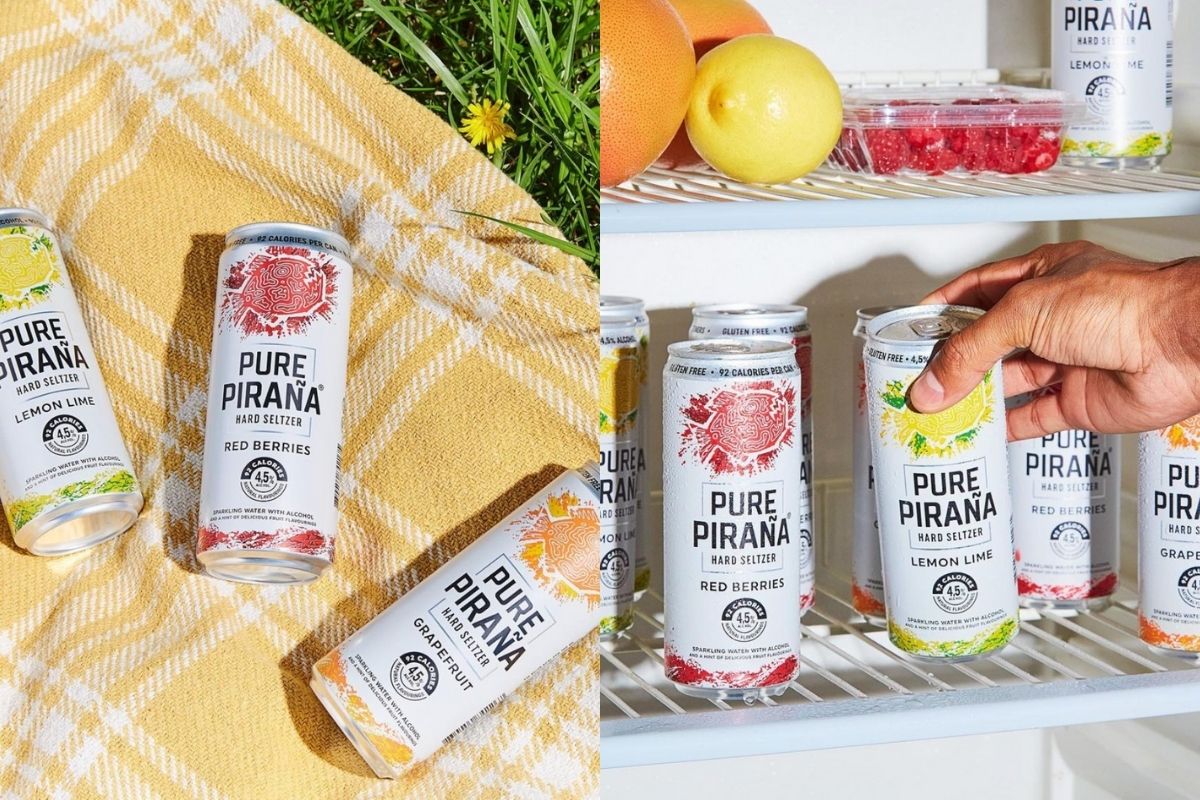 Vodka In a Can For A Summer Party
Rekorderlig Strawberry Lime & Vodka Can
A perfectly balanced fruity alcoholic drink in a can inspired by the Swedish summer. Flavours of mint, lime, cucumber and elderflower blended with our much loved Rekorderlig Strawberry-Lime Cider and vodka for an extra twist. Its appearance us light red with a fresh strawberry aroma that tastes delicately fruity and minty. Light bodied. Made from pure Swedish spring water, Gluten free, Vegan. 250ml £1.95 at Ocado.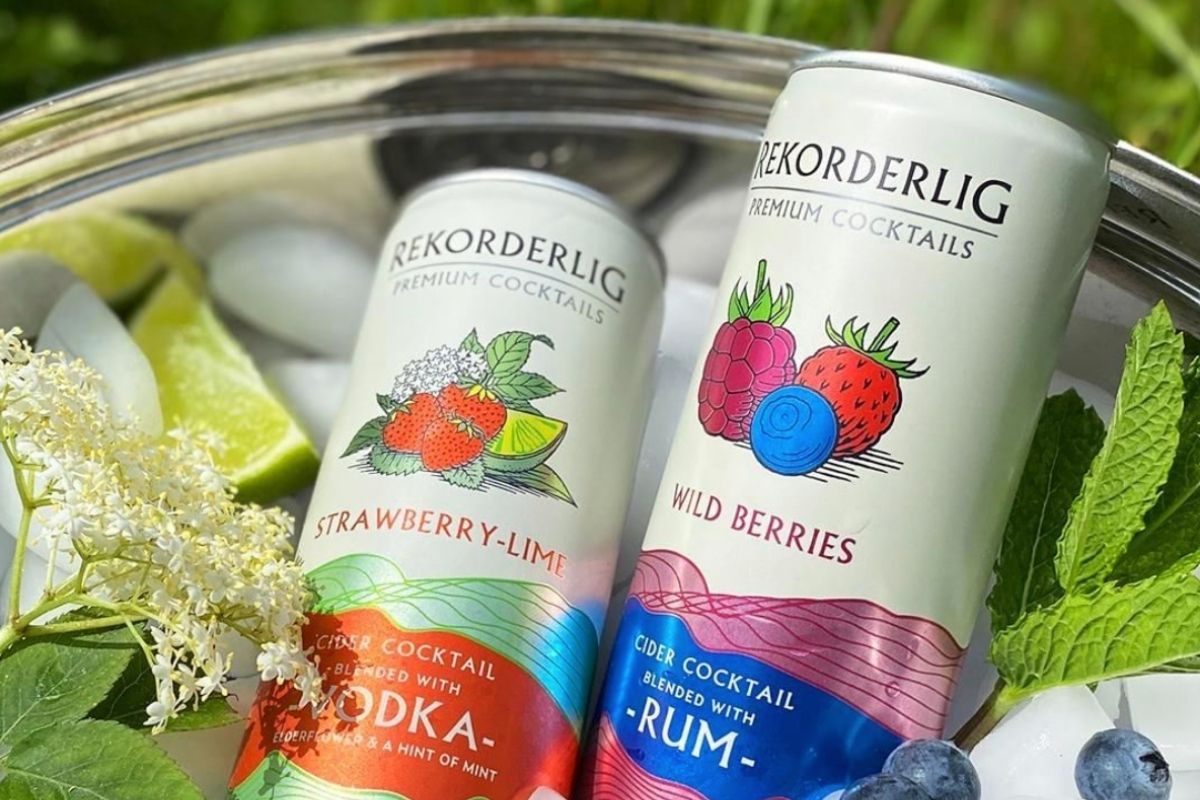 Enjoyed this article on The Best Alcoholic Drinks In A Can? Read 5 Healthy BBQ Ideas For Summer 2021.
Get your weekly DOSE fix here: SIGN UP FOR OUR NEWSLETTER.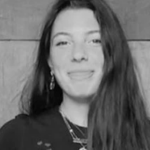 Born and bred in London and an avid vegan, Demi has explored most of the hidden vegan spots in London and is on a mission to try them all. Her experience working for wellness and vegan startups has enhanced her passion for health trends and vegan food. Her time is mostly spent in vintage stores, painting or cleaning her growing sneaker collection. Her next goal is to earn her scuba diving license and hopefully explore oceans all around the world.