I surface from Canada Water tube station on a Saturday morning, bleary eyed, suffering from a mild gueule de bois. It's a peculiar part of town to find myself in on a weekend… but the reason for this extended tour of the Jubilee line isn't simply to sample the delights of Nico's creperie (though it's as good a reason as any) but to pay a visit to a new urban yoga retreat…
Furnished with exposed bricks, reclaimed wood and distressed leather with a wood burning stove at its centre, The Lodge Space is a cosy sanctuary of calm away from the chaos of city life. The speedy wifi also makes this a good spot for freelancers looking to squeeze in some yoga and meditation between a stream of emails.
With a healthy kitchen serving up strong coffee, gluten free and vegan dishes, and a packed schedule of classes from Kettle Bell training to Aerial Yoga and Gong Bath Meditation, there really is something for everyone here.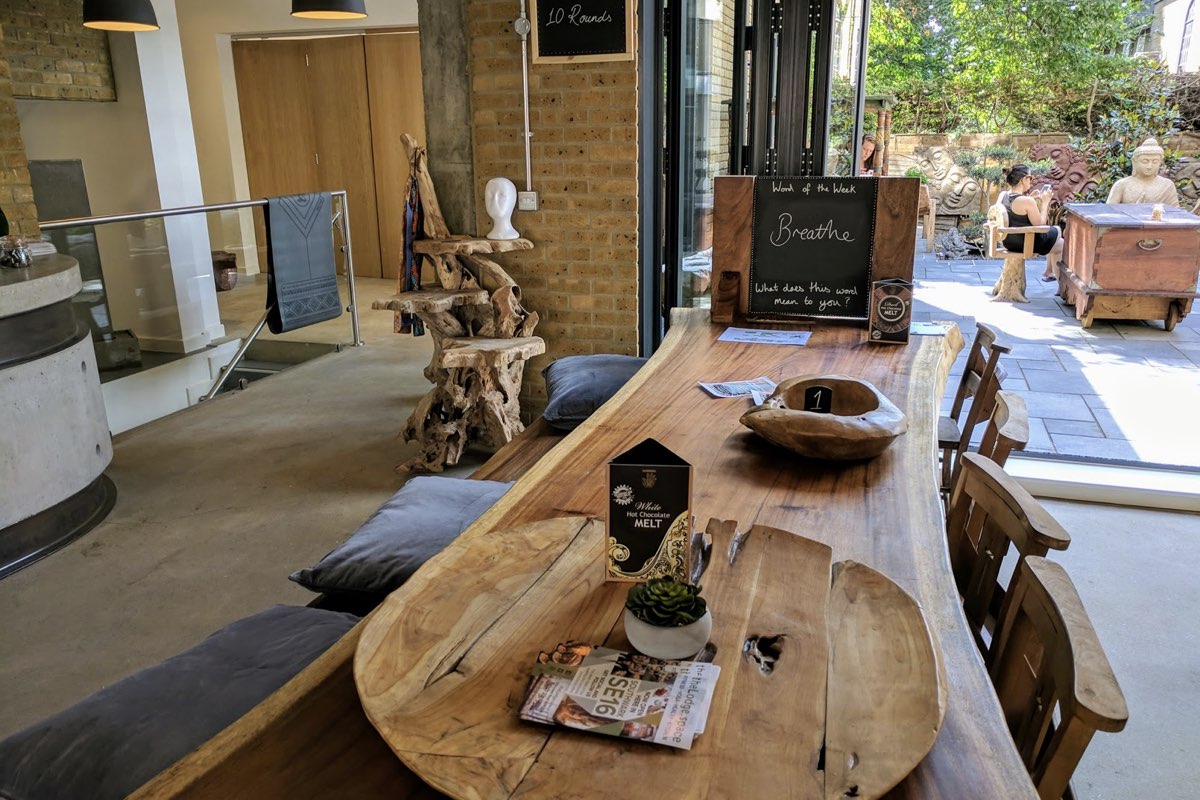 Saturday's schedule kicks off with Kundalini Yoga, "Attack The Lap", a fitness class combining cardio and resistance training, Pilates, Beginners Yoga Flow, Dynamic Mat Pilates and Zumba. All priced at (wait for it)… £10 per class.
The spacious yoga studio is styled with oversized Buddhas, Yin Yang bagua rock sculptures and large Narnian wardrobes stocked with mats, wheels and blocks from Yogi Bare.
I take a seat on one of the 'Paws' mats as our effortlessly cool French yogi, Liloo, sets up. The ultra grippy, non slip surface makes for a seamless practice. The line illustrations help to guide my hands and feet into the correct alignment while the cushioned support allows me to melt into a savasana.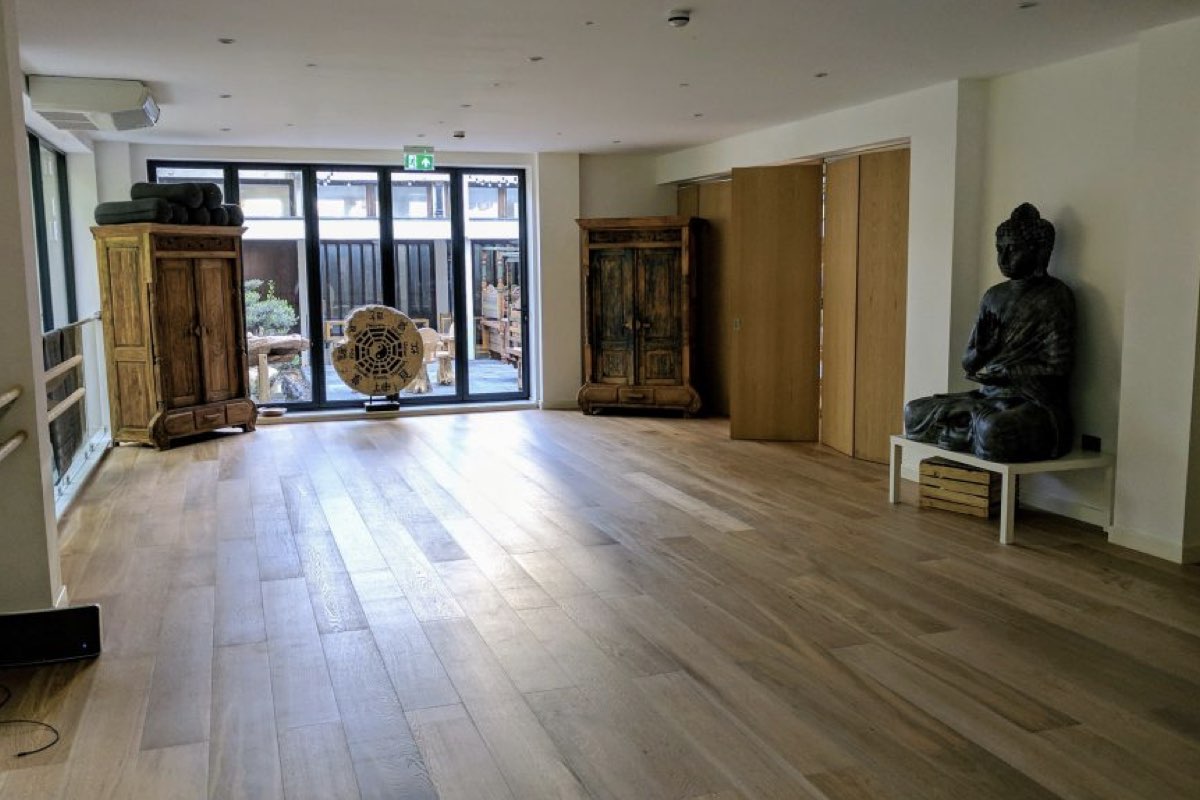 Comprised of fairly basic postures with 15 minutes devoted to breathing alone, this class is suitable to anyone who is suffering from an injury or new to yoga. Liloo is also careful to make adjustments throughout class, paying special attention to the pregnant yogi to my left.
After a soothing, relaxing class, I peruse a collection of British designed activewear from Jilla before moving on to the main event… the "Egg Salutation". A winning combination of spinach and poached eggs topped with olive oil hollandaise and a choice of smoked salmon, cajun tofu or parma ham. That's one way to cure a hangover…
If I was feeling more virtuous I might have opted for the "Veganyasa" with avocado, cherry tomatoes, beans, mint zucchini and cajun tofu. There's also a tasty "Go Go breakfast bowl" with homemade granola and Banana and Chia Pancakes drizzled in Maple Syrup for those with a sweeter tooth.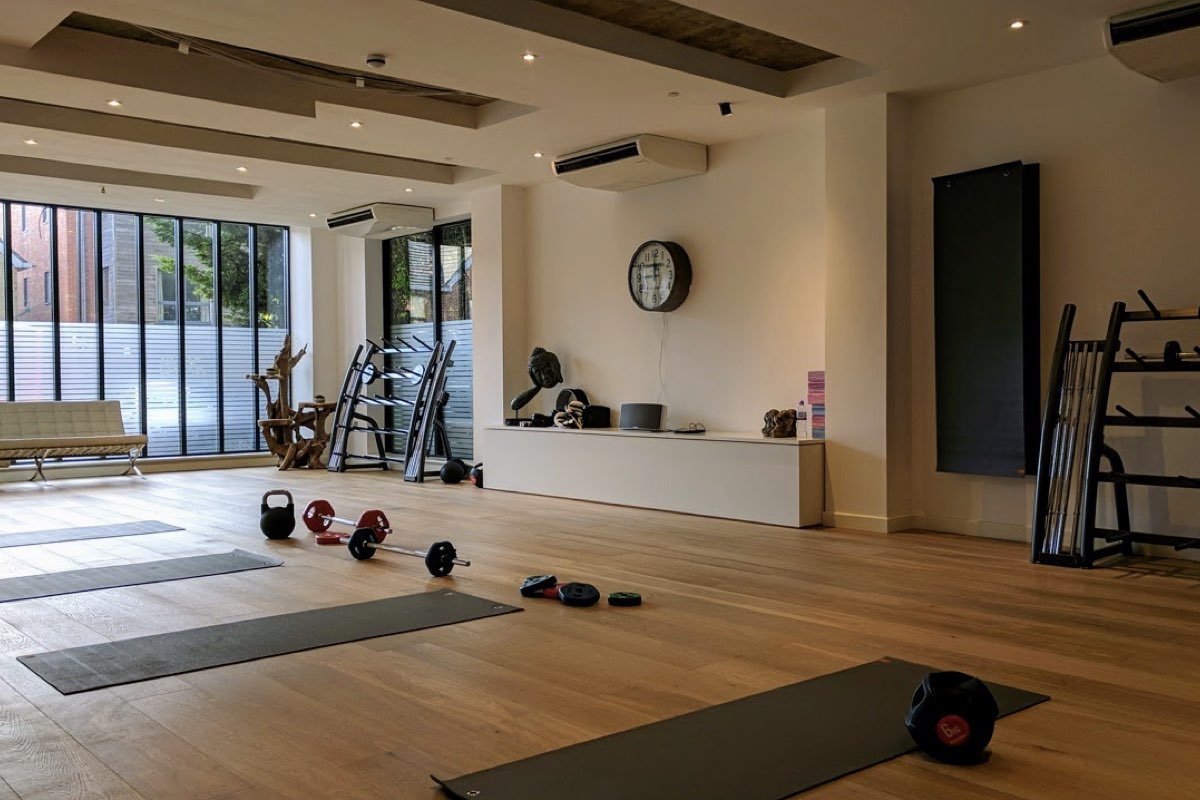 The space will appeal commuters crossing into Canary Wharf via the Rotherhithe Bridge – a pedestrian and cycle bridge that will soon connect south east London to the docklands.
Make the most of your visit to this part of town by swinging by the Hawker House Street Feast. Open every Friday and Saturday, the hedonist's lair serves up an array of tasty treats from yum buns to chin chin ice cream.
You know the saying… in order to know virtue we must first acquaint ourselves with vice.
Address: 120a Lower Road, Canada Water, SE16 2UB
Tube: Canada Water
Price: Classes from £10