New Year, New Me – sound familiar? Every year, millions of us resolve to embark on a strict detox diet following our festive blowout. Yet there is evidence to suggest that this is the worst time of year to make radical changes to our nutrition and habits. Rosie explains why she's bucking the trend – and what she'll be eating instead.
I'm sure many people can relate to how I felt on the first day of 2019. Bloated, lethargic, and – I'll admit – horrendously hungover. My first meal of the New Year was a KFC bargain bucket purchased at the M40 services during an enforced pit stop that was the consequence of a pounding headache. 2019 did not start well for me and my health goals.
Once finally home, still feeling worse for wear, I lay on the sofa inhaling the remnants of our bumper Christmas box of Roses while Googling juice fasts on my phone. Moments away from inputting my credit card details, I realised the ridiculous hypocrisy of the situation. And that my extreme lifestyle – green smoothie-drinking yogi one day, gin-quaffing, pizza-loving couch potato the next – needed much more than 5 days of kale juice to fix it. I needed to reset my mindset and adopt a sustainable approach to health and nutrition, rather than the cycle of detox-retox-repeat that had been my theme of 2018.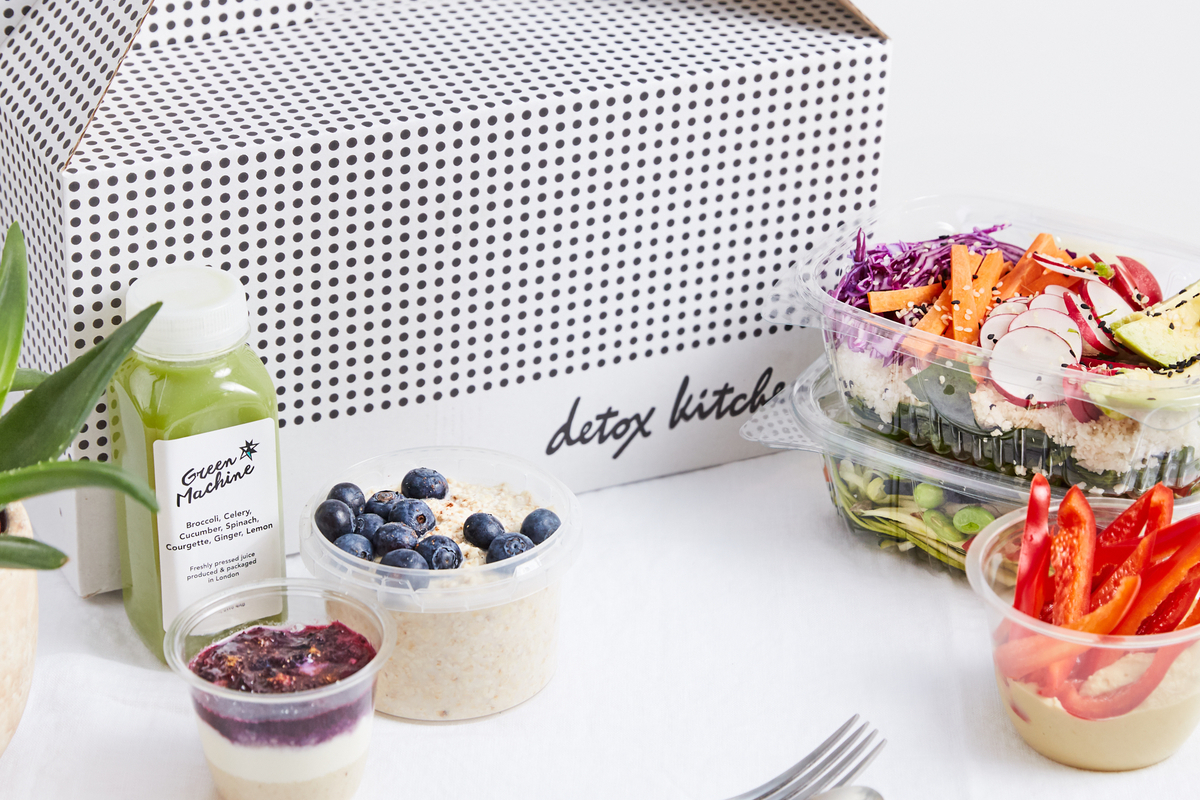 Mercedes Sieff, founder of Yeotown Kitchen, claims that January is indeed a bad time of year to embark upon a tough detox. Sharing her thoughts on Instagram, she posted, "It's cold out, it's dark and grey and days are short. There's a lack of sun, trees and plants are barren and our energy needs to be conserved. Some philosophies suggest this is actually a time to stick to what is comforting, nurturing and nourishing. It's time for warmth, spice and feeling taken care of. So if you aren't living off green juices and carrot sticks at the moment don't let yourself feel bad. At Yeotown Kitchen we are loading up on delicious, spiced hot pots and soups right now, which are a perfect way to keep to your healthy eating resolutions or maybe even Veganuary goals but in a nourishing, seasonal way…"
If you're anything like me, it's not easy to develop healthy habits, and since Yeotown Kitchen will launch its 'Yeotox-in-a-Box' meal delivery service later this year, I needed an immediate solution. Fortunately help is at hand: Detox Kitchen has launched 'Ultimate Re-set' boxes aimed at those who "want to permanently change their lifestyles for the better" and "incorporate wellness into (their) lifestyle for good". Those who embark on the 20-day programme receive weekly gifts to help establish a routine around each of the four pillars of wellbeing: mindset, movement, sleep and nutrition.
The food, which is delivered to your door daily, is sublime: dishes include Tuscan white bean, turkey meatball and tomato stew, and crunchy salmon Pad Thai with cashews, and there's an abundance of nut milks, fresh juices and even sweet treats like pistachio and cacao truffles to keep you going throughout the day. I can honestly say that I have never taken so much delight in my food as I did during the programme – and that's aside from the fact that it was most definitely the healthiest I've ever eaten for an extended period of time. There's also a vegan version for those embarking on Veganuary.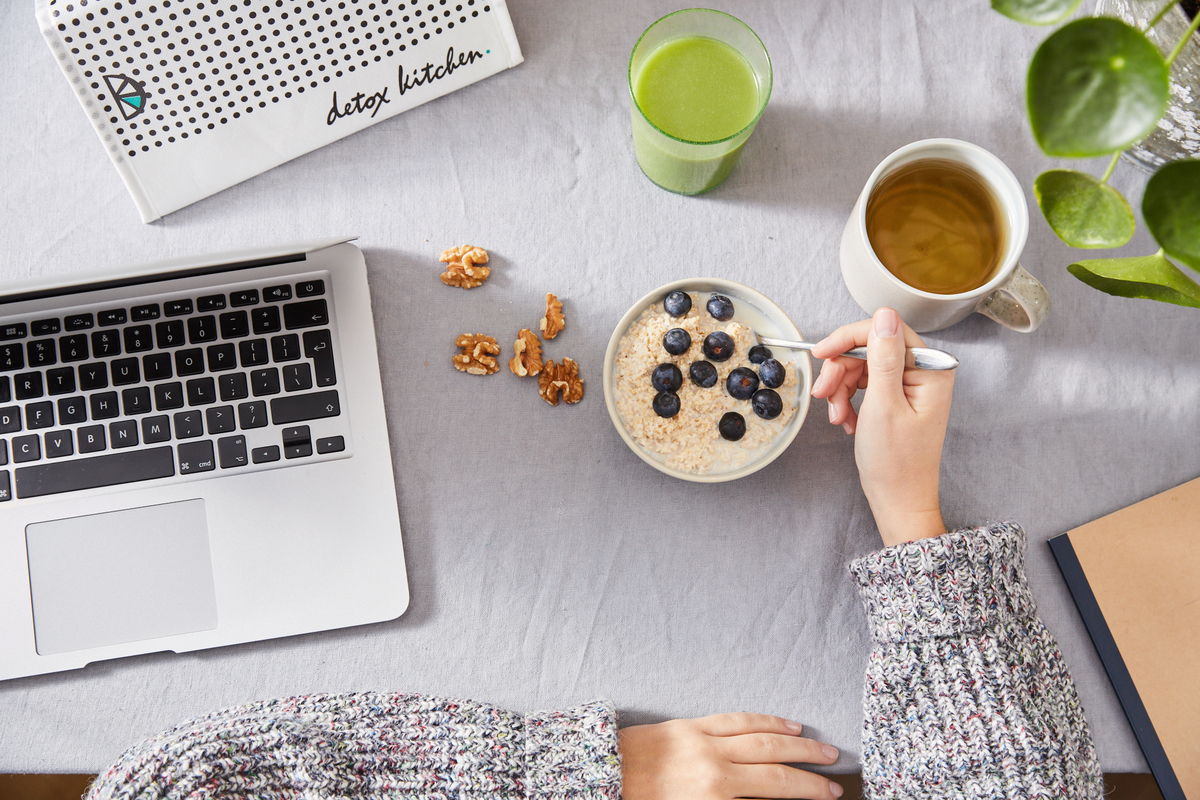 If the thought of wholesome food has got you salivating but you're able to take care of the rest, then check out Munch Fit, whose mission is to provide healthy, nourishing food of equal quality to what would be served in a top restaurant. While 'fitness food' has a reputation for being dull and bland, Munch Fit's meals are anything but. With three categories – 'Strong' (muscle gain), 'Balanced' (weight management) and 'Lean' (fat loss) – meals can be tailored to your goals or specific macros, with dishes such as coffee-rubbed steak with broccoli and peppers, and chicken tikka with mango, coconut and almond brown rice.
Trust me: one bite of Munch Fit's sweet potato and almond butter breakfast muffins or Ferrero Rocher protein balls is enough to never reach for the Quality Street again.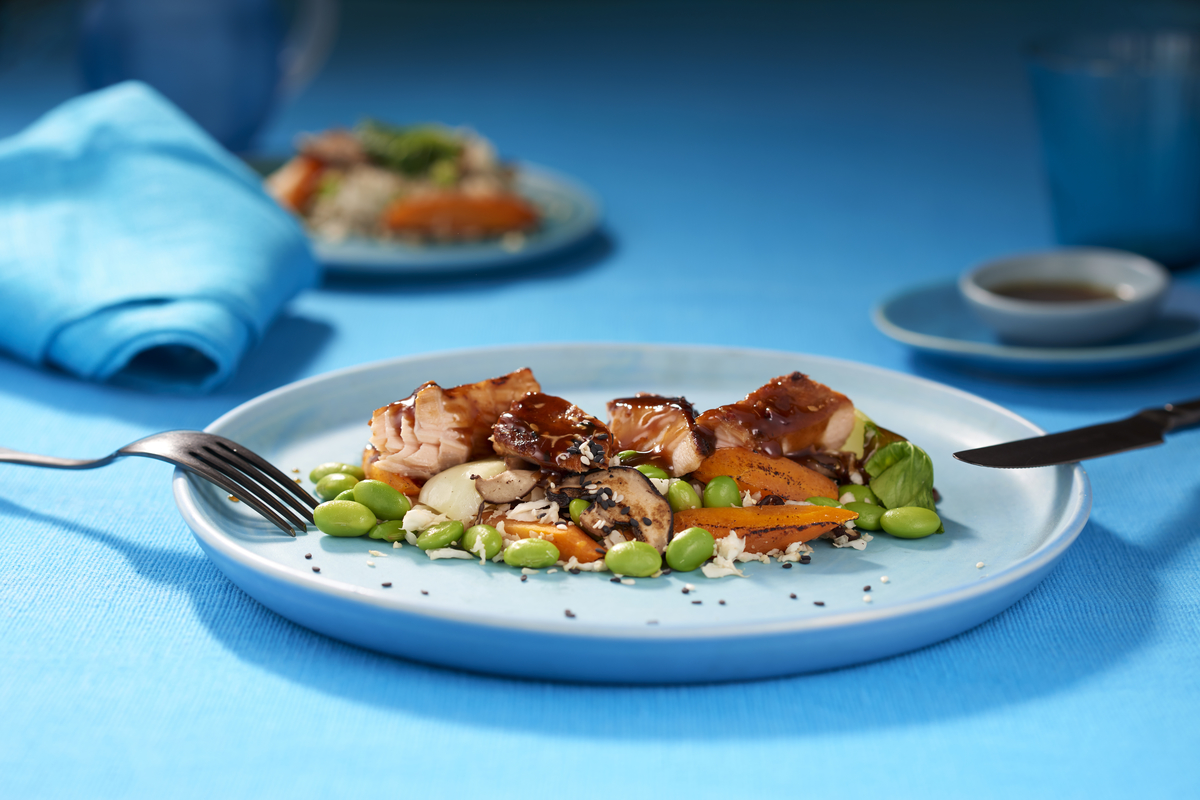 Yeotown Kitchen's 'Yeotox-in-a-Box' programme will launch in early 2019.
Detox Kitchen's 'Ultimate Re-set' 20-day programme runs until the end of January and starts at £665, which includes £230 of wellbeing gifts.
Munch Fit meals are stocked in gyms including Barry's, Equinox and BXR, and can be purchased at Planet Organic and Ocado, or delivered to your door. They also offer a corporate delivery service.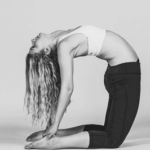 After graduating from Cambridge University with a triple First, Rosie decided to pursue a career in the fitness industry rather than follow the traditional path of her peers in investment banking. Unable to shake off the fast-paced routine she developed in her City job, she achieves balance by winding down in yoga sessions, escaping on fitness retreats, and going for extended brunches that somehow seem to wind up in a hidden gem of a cocktail bar.