Sometimes, you want to move and get your sweat on – but you can't make it to a class. Working out at home can be time-saving, a great way to exercise and of course, free. So next time you only have 20 minutes, don't give up. Find yourself inspired by these real women who make working out at home look easy…
Grace Quinn, PR manager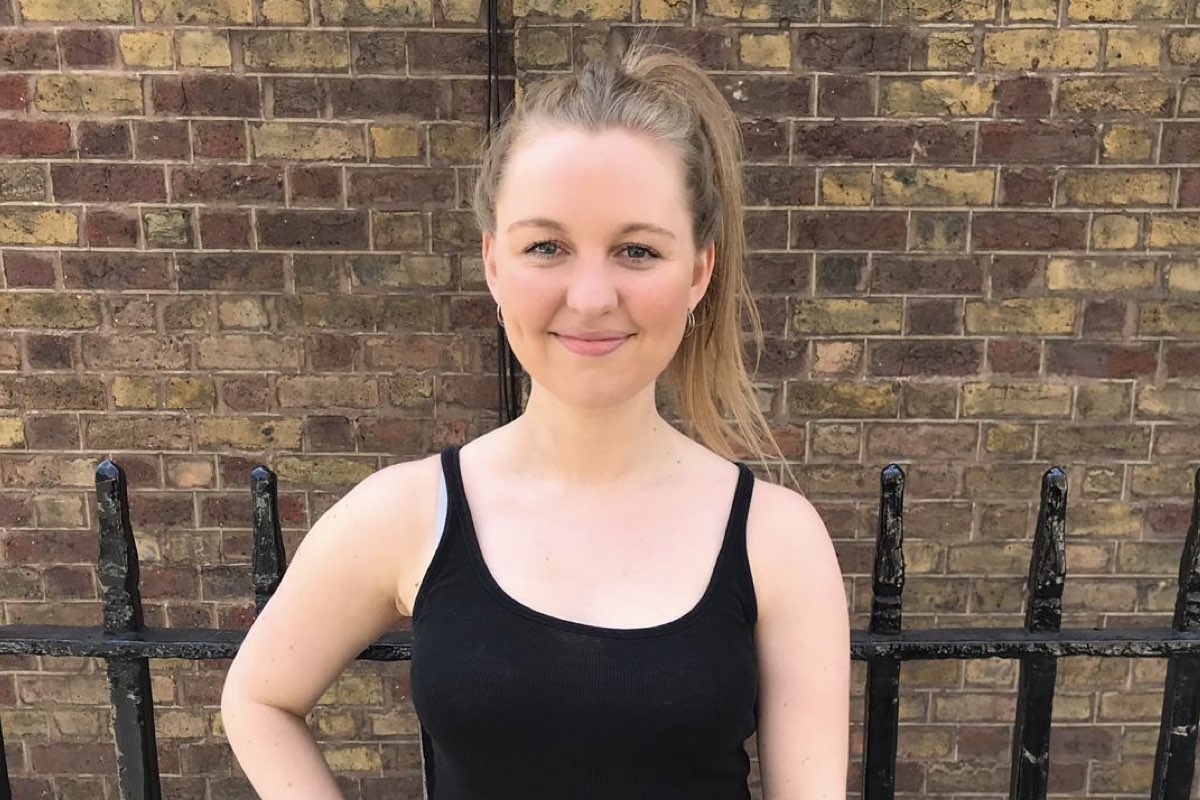 "I work out at home mostly because it allows me to exercise whenever I like, I don't have to adhere to schedules. I do either barre, yoga or pilates depending on what I feel my body needs. Timing wise, I almost always workout in the evenings. Between 20-30 mins is what I usually do, mostly because then it always feels manageable. I always wear Lucas Hugh – they are fantastic for mat-based workouts and are super comfortable (I've tried every brand out there!) I often mute the videos and listen to Somewhere Soul podcasts – they interview the best new artists in the music industry."
Stacey T, head of communications for Salesforce Customer Success and part-time spin instructor at Heartcore
"I like to start my day with some simple bodyweight exercises (eg no equipment), and I find that the Gixo app gives me multiple approaches to do this right in my bedroom. I do it first thing after getting out of bed, and they have a number of 5- and 10- minute sessions which wake me up and get my blood moving.
Because I've got multiple injuries, I also have some specific exercises by my physio at West London Physiotherapy – he lets me video him doing the exercises properly. I tell Alexa to stream something energetic (this week it's been Macklemore and Sigala) and I run through them myself.
I honestly just do it in my PJ's (shorts and tank top in summer) but if I were doing anything more strenuous I would probably pull on a bra. Once boobs stretch out they're gone 🙂
I don't look at this as a substitute for class-based workouts which really inspire me to push hard, but it does help get to the areas that need more love as I age (I'm talking to you, arms and tummy; my butt is epic because of all the spin I do if I do say so myself)."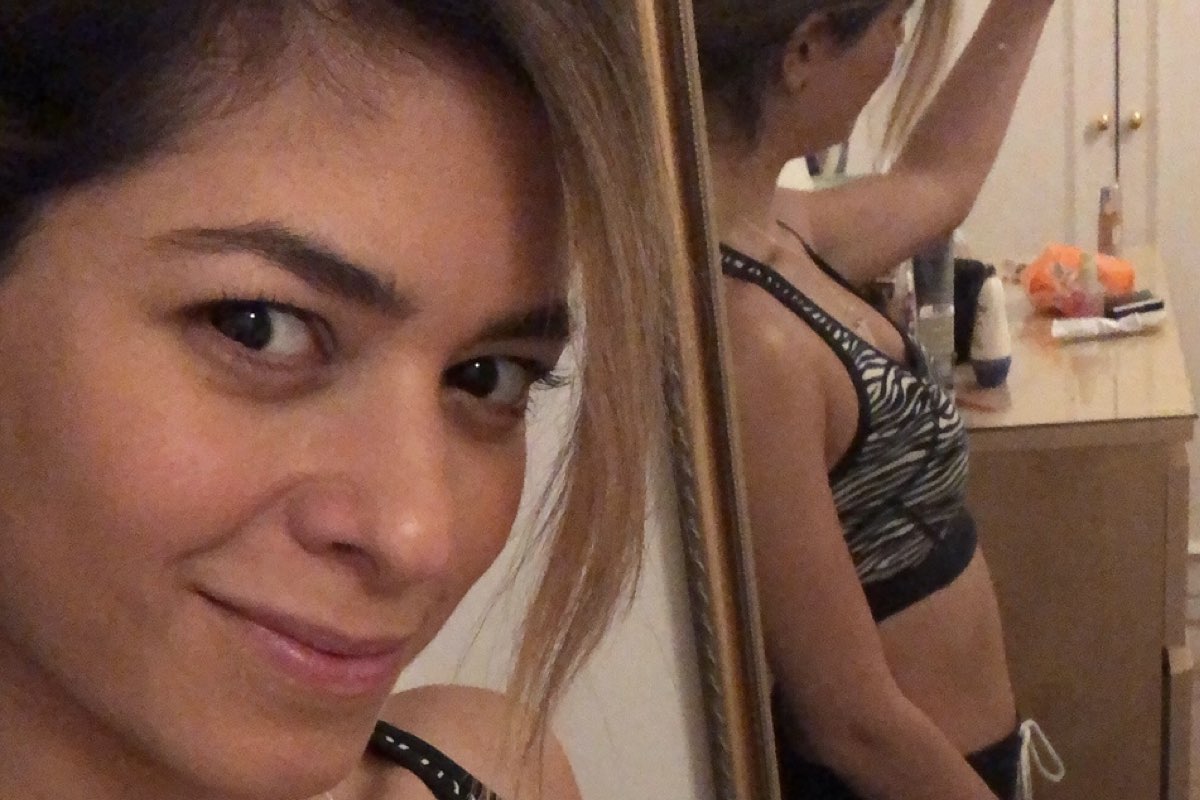 "I normally do a 30 minute work out in my living room, in front of the TV. Once I'm at home I normally don't want to leave my house (I get very lazy) but feel guilty by not going to the gym. I normally do abs and legs/bum as you don't need equipment and those are the areas I want to work out.
I'm normally in my PJ's. When I want extra motivation I wear one of my own-brand leggings (The South Look) and I take pictures after my workout for Instagram. I like having that support from my friends… like yay! We exercised today. It's easier when you have a group of friends with the same goals.
I normally just follow the classes in YouTube from my friend Julia Morgan or another one called gymvirtual. She does them in Spanish but they are very easy to follow. She focus on all the areas a women wants to define, like abs, bum, core etc to create a very feminine body.
I try do do it three times per week or a bit more if I feel guilty over the weekend… especially after a night out with lots of margaritas and McDonald's involved. You'll probably find me on Sunday night doing abs like a crazy person in my living room  (my dogs are like, 'mum, are you ok?') I just like the fact that you can do it at your own time and you can jump to the shower… and the sofa to watch Netflix straightaway."
Cheryl Hersey, Director of Action PR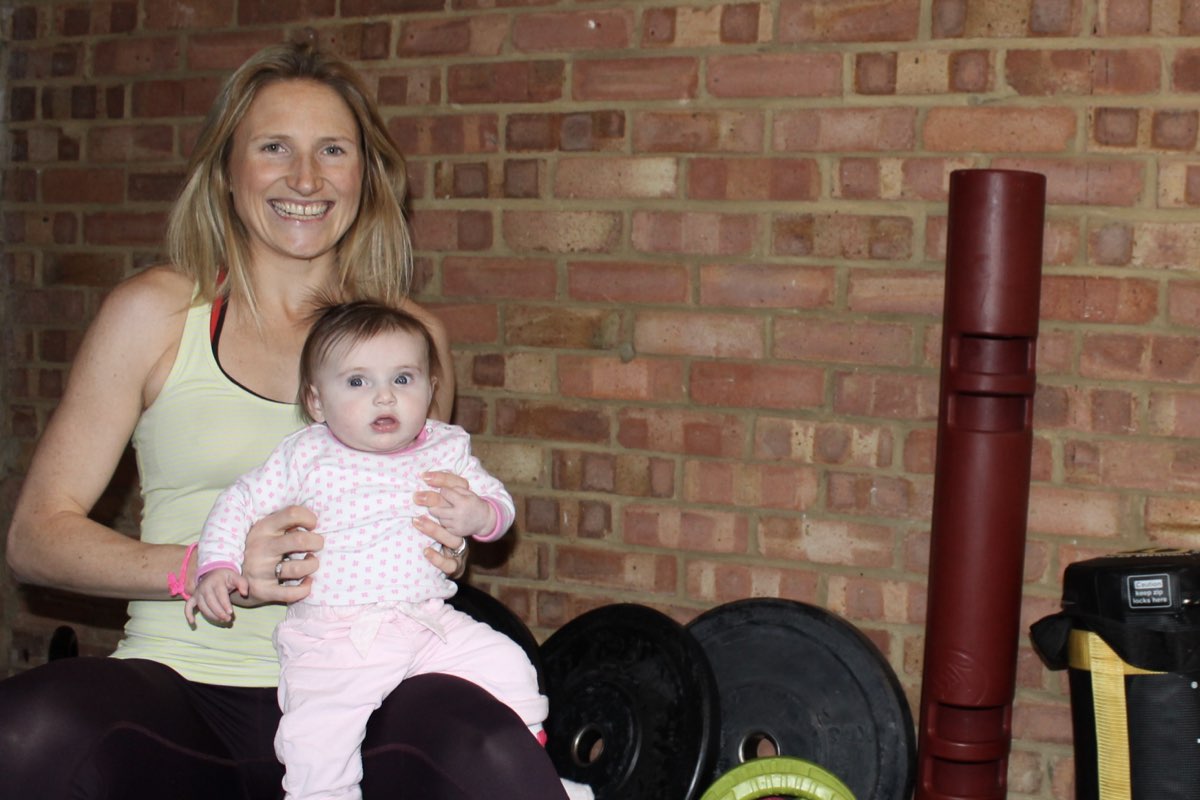 "I like to have a whole host of workout options up my sleeve so I am always able to fit in exercise. When I had my daughter four years ago we built a gym in our garage to make it easier. I've just evolved the routine from there. I have a brilliant piece of kit called the Auster System, a souped-up suspension trainer which allows you to switch between straps, resistance bands and gymnastic rings. It fits to any door and offers a really awesome workout without requiring much space. Apps are great too and I will often just plug my iPad into the TV and take a class in the living room. Les Mills on Demand and Barrecore are my favourites. I'm lucky that having worked in the fitness industry for 20 years I know what I'm doing.
If it's a sweaty workout I'll get into my gym kit but for yoga or barre, anything goes, even pyjamas or undies! I still have a gym membership and go when it works for me but the main thing is always being to access a great workout and be done and dusted in 30 mins. No excuses!"
Ianthe Mellors, dancer and Frame instructor
"As a freelance dancer my schedule is so busy and erratic, the only time I can make it to the gym is peak time. This means I never get the machines I want and there are long queues for the shower. I find it so much easier to work out in the comfort of my living room, using resistance bands for condition and BoxVR for cardio. BoxVR is a virtual reality boxing fitness game that I choreographed, which gives you a good sweat and is absolutely addictive!"
Hettie, co-founder of DOSE
"I get at-home personal training sessions from my husband. And I know what you're thinking… a recipe for disaster and when we first started out, it was. I couldn't hack the power imbalance. As a former victrix ludorum (albeit at the age of 12…), I felt patronised. Comments like "tummy in, shoulders back", would send me flouncing off for an iced latte and pain au chocolate.
'Running is my thing' I'd say – shunning his sessions for circuits of the park, HIIT classes, and eventually marathons – ignoring his warnings about the strain I was putting my body under. As years went by, he went from a run of the mill trainer to one of Londons' finest. Three marathons, five half marathons and a baby later, body knackered – he's now the person i'm turning to for help.
The rules are that I instigate our sessions to prove that I really want to see results. It's usually once I've put the baby down, in the living room, in my activewear (which seems to be my general attire these days anyway). 45 minutes max, pram in the corner, spaniel squeaking a toy. It's not an ideal workout environment but it's convenient not to mention, free. We always start with foam rolling, hamstring stretches and hip extensions – LOTS of mini band walking, donkey kicks and clams using resistance bands.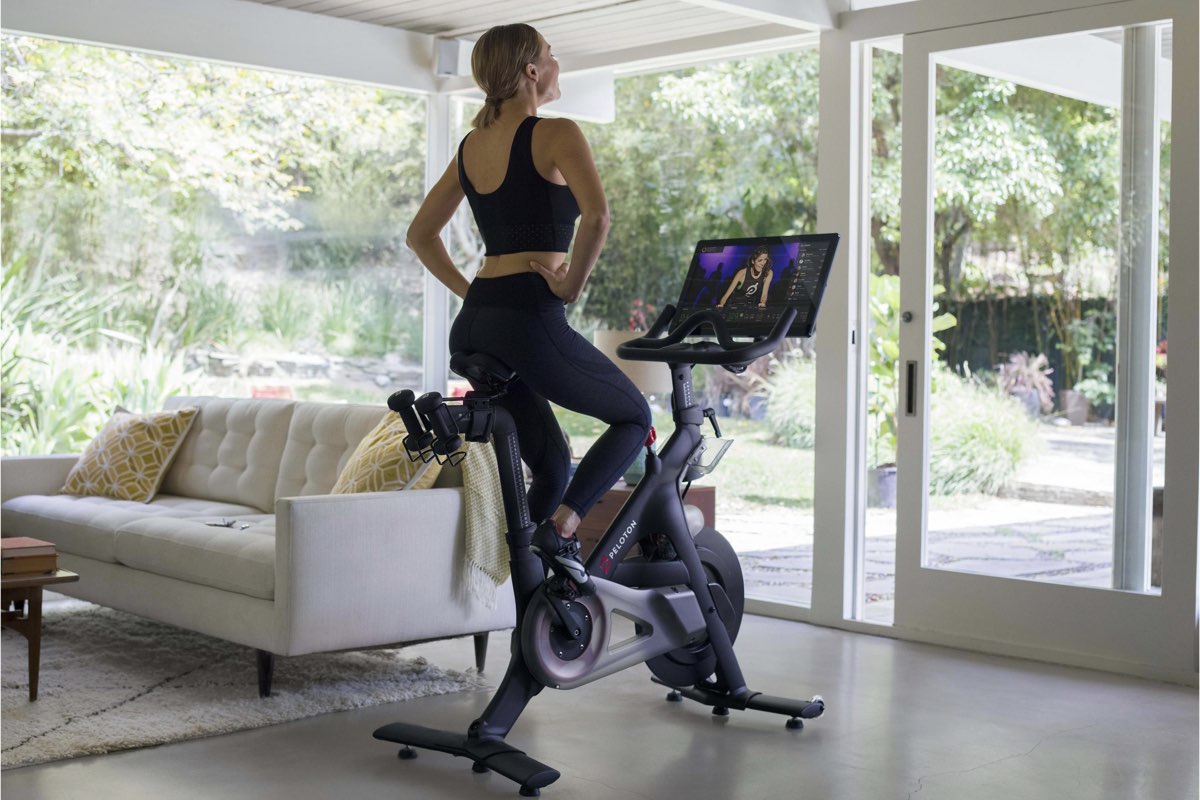 Chloe Bacon, DOSE contributor
"As someone who works from home, I'm a huge fan of a sweaty workout in my spare room. I used to travel into town from North London to a good spin class. The journey would take around an hour each way and three hours for a workout just isn't efficient.
Personally music is what motivates me the most and I love that with the Peloton Bike I can see the playlist for each ride. If I have a day where I don't feel motivated I will do a short 15 minute workout to feel like I've at least moved my body in some way and I feel so much better for it."
Get your weekly DOSE fix here: SIGN UP FOR OUR NEWSLETTER