Next up on Charlotte's Brazil tour is Iguazu, and a chance to see some seriously impressive waterfalls. This is nature at its most majestic, here's how to do it in style…
Where to stay
Just a short flight but a whole world away from Rio is Iguazu, home to the famous waterfalls that span Brazil and Argentina. Again, the Belmond comes up trumps here, as the Belmond Hotel das Cataratas is located right in the national park where the waterfalls are, the only hotel on the Brazil side to have this privilege. It means the easiest possible access to the falls and better still, the whole place just for hotel guests once park opening hours are officially over. It's worth staying here just to avoid the crowds – we go for an amazing walk at 7pm, watching the sun set over the majestic falls, the noise of rushing water in our ears. There are frequent, huge rainbows thanks to all the water and sunshine, and each is beautiful.
The hotel is a charming pale pink and is colonial in style: grand, old-fashioned, sprawling, low and ornately beautiful. While most people are here for the waterfalls, the hotel has absolutely everything on site and we could have spent days just soaking it in, from the large swimming pool, spa and hammocks to snooker, table tennis, oversized outdoor chess and a rather lovely hotel shop.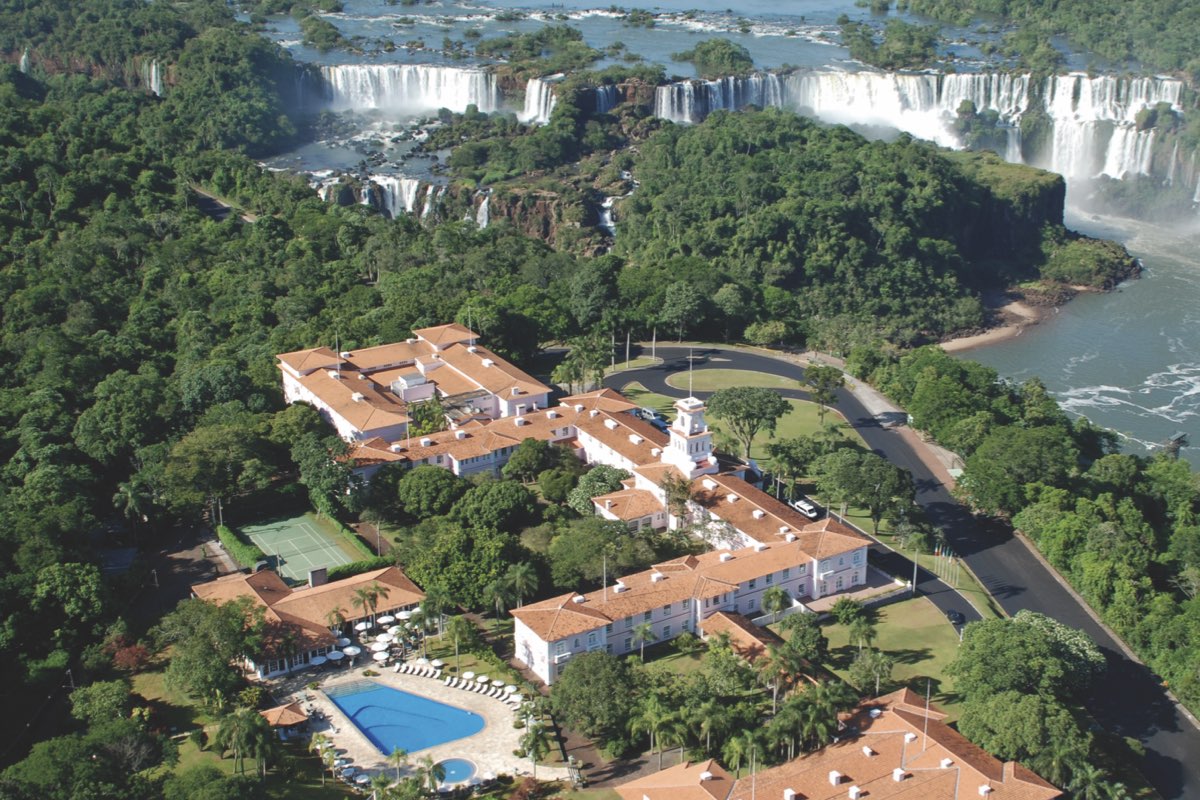 Our bedroom is traditional with a king size bed, dark wooden floor and desk and a vast walk in wardrobe. Mod cons such as a coffee machine and flat screen TV are on offer, alongside seriously thoughtful touches: caramelised coconuts and homemade chocolates in our room on arrival and a pair of Havaianas flip flops by the bed, yours to take home. When I leave a laptop cable lying around, housekeeping staff tie it neatly together with a pretty pink ribbon. Bathroom products are full size, not miniature, and are by oldschool Brazilian brand Granado.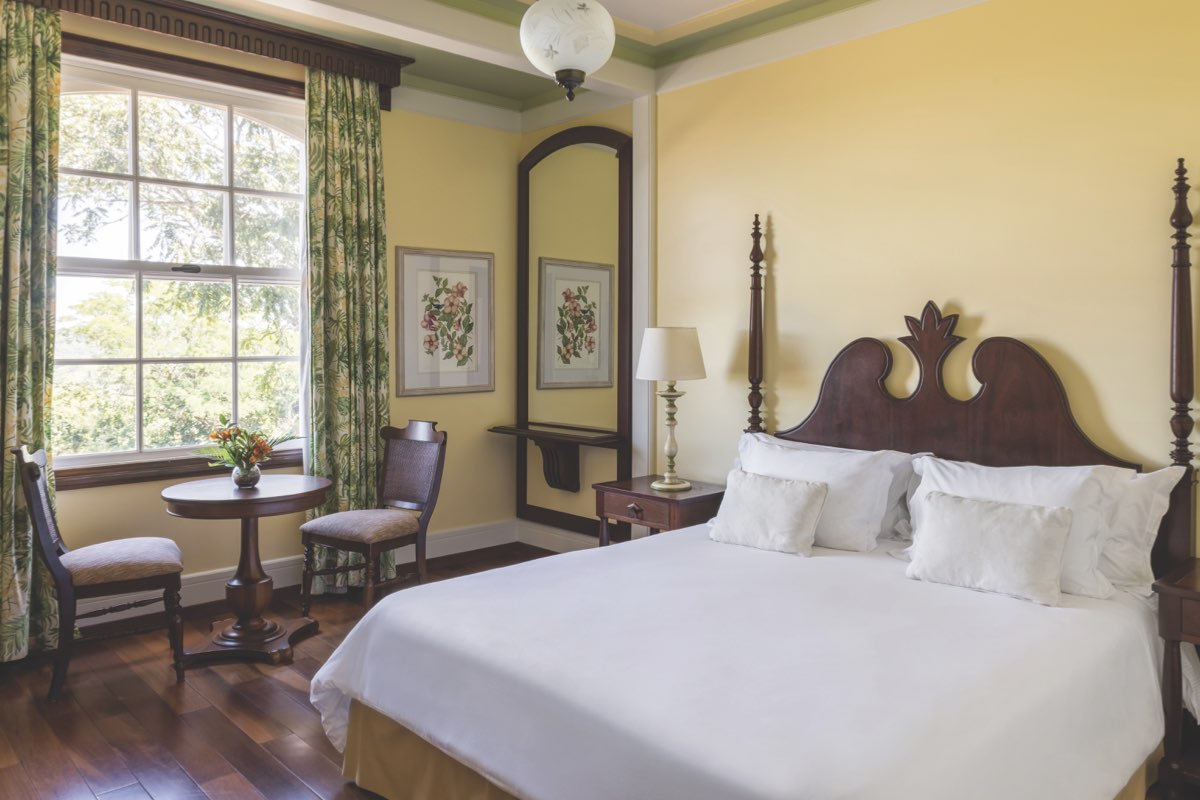 Where to eat
Unlike Rio, Iguazu isn't the place to go restaurant hopping. Scenery and exploration are really at the forefront here, and all our meals are taken at the Belmond. Luckily, they are are excellent, and thanks to varied menus, we never get bored. Das Cataratas' restaurant Ipê is a buffet in the evening with the focus on Brazilian barbecue. With a relaxed, informal vibe, traditional sides like pureed sweet potato, rice, beans and a huge array of salads make for perfect accompaniments to delicious barbecued beef, with salmon, pasta, pizza and seafood on offer for the non-carnivores, too; all beautifully presented.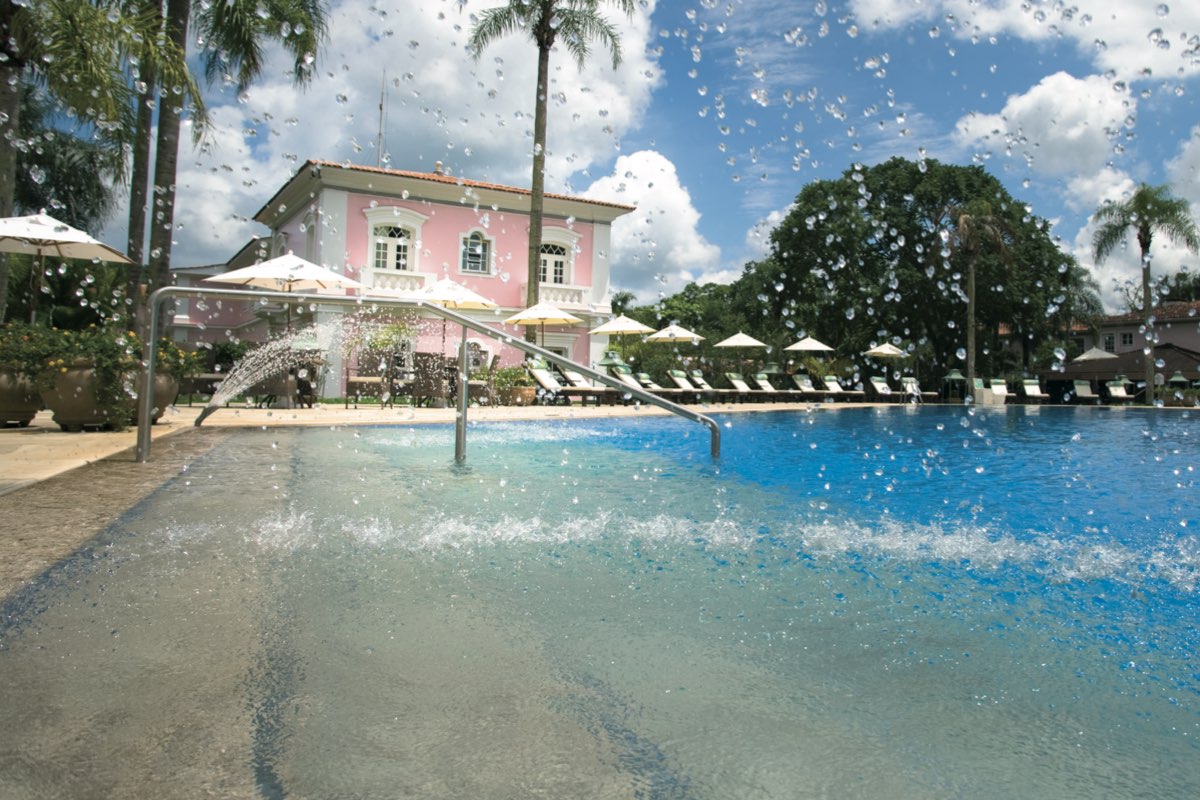 Ipê is poolside and is also where breakfast is taken. This makes for a sweet start to the day, thanks to the view overlooking the dark blue-tiled pool, and dishes like waffles, pancakes and caramelised bananas forming just part of the spread – do try the exotic fruits and fresh kale and pineapple juice.
The more formal restaurant is Itaipu. With a dress code and a serious view over the falls, it is à la carte and offers a fine dining experience, with steak, oxtail and fresh local fish such as pirarucu on offer – there is even piranha on the menu.
After dinner, you may wish to head to the bar, Taroba, for a drink – classy and old-fashioned, it's the perfect place to sit back and reflect on what an amazing part of the world this is.
What to do
In short: everything to do with the waterfall. Splurge on the excursions: each and every one is worth it, and it's so rare to be in a place of such astonishing natural beauty. The hotel is really helpful with organising excursions, including helicopter rides, but our favourite is a boat down the falls. Be prepared to get wet, and see some gorgeous scenery.
The falls are utterly majestic – the longest waterfall system in the world, the greenery between the falls is incredible, as is the sheer force of the water. A behind-the-scenes tour of the bird sanctuary is also fabulous, with the chance to feed toucans and baby flamingoes. One day, we cross the border into Argentina, an hour's drive away, and explore the falls from that side, which is great and offers a very different perspective. Head for Devil's Throat to get up close and really get a sense of size, scale and power.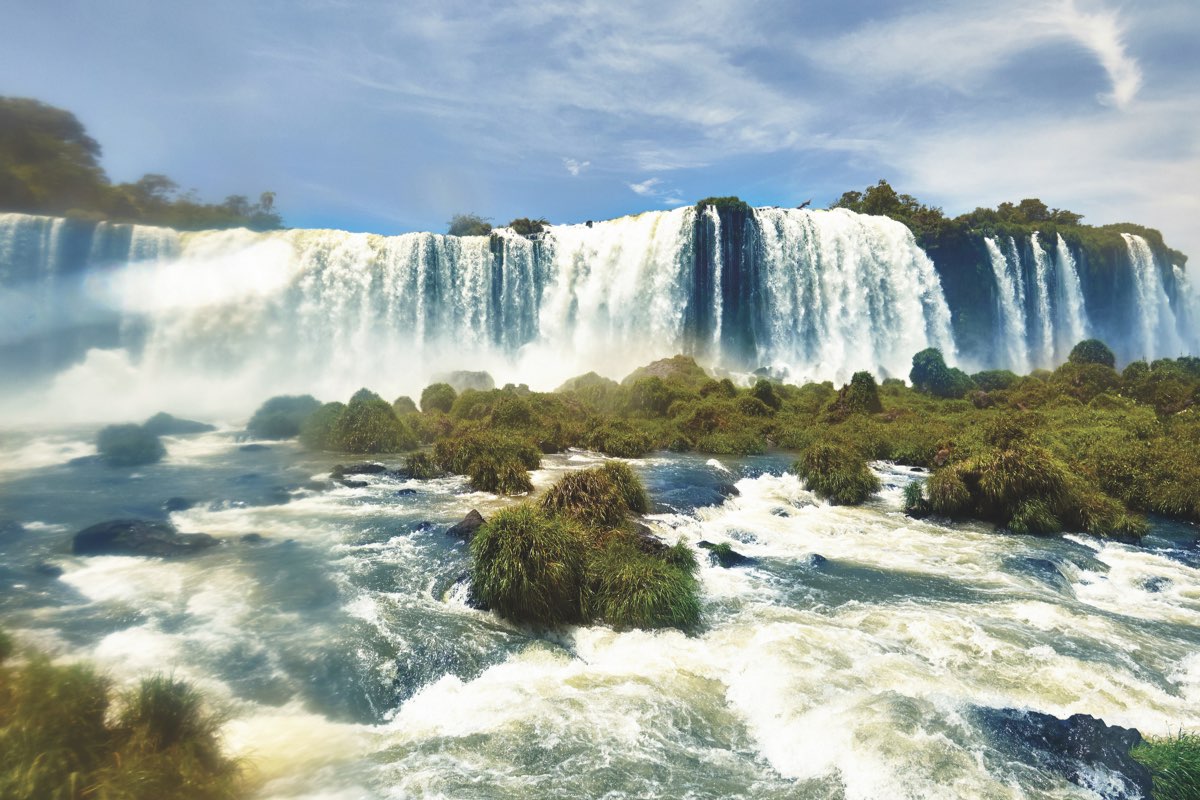 A stay at Belmond Hotel das Cataratas certainly revolves around the waterfalls, and is an active, fun trip for those seeking adventure. Luckily, those seeking a luxurious base with excellent food, service and amenities will be equally thrilled to stay here.
By Charlotte
Get your weekly DOSE fix here: SIGN UP FOR OUR NEWSLETTER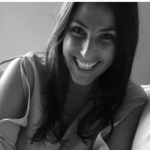 Charlotte is a London girl through and through. She sweats through spin and puffs through Pilates to justify trying the latest restaurants and devouring copious amounts of sweet potato fries, burrata and bread – preferably on holiday. Her favourite destinations include Italy, the Maldives and anywhere where the sun's shining and there's a strong breakfast buffet. She's obsessed with walking, visiting farmers' markets and reading. She's also learning to cook. Wish her (and her husband) luck.