Many of our favourite curry recipes use ingredients such as cream or yogurt as a thickening agent. But what if you are dairy free? Now you can create the perfect warming dish for a cosy Autumn evening with these dairy free curry recipes from The Coconut Collaborative…
KARMA CURRY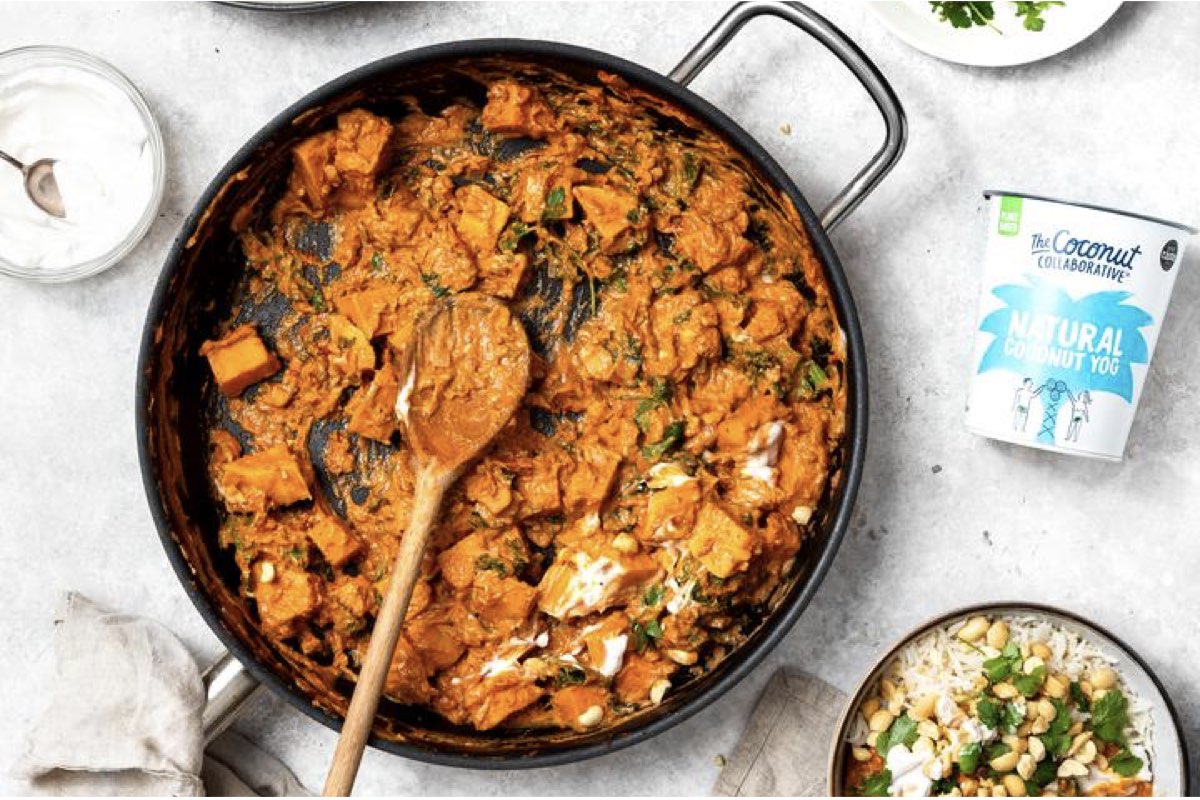 PREP
15 MIN
COOK
45 MIN
SERVES
4
INGREDIENTS
600g Baby Aubergines, sliced into rounds
3tbsp Olive Oil
2 Onions, finely sliced
2 Crushed Garlic Cloves
1tsp Garam Masala
1tsp Turmeric
1tsp Ground Coriander
400ml Can of Chopped Tomatoes
Half a tub of The Coconut Collab Natural Yog
1/2 Pack of Chopped Coriander
Rice to serve
METHOD:
Heat oven to 200C / 180C fan. Toss the aubergines in a roasting tin with 2tbsp olive oil. Season with salt and pepper and put in the oven to roast for 20mins until golden.
Heat the remaining oil in an ovenproof pan and cook the onions over a medium heat for 5-6mins until soft. Stir in the garlic and spices.
Add the tomatoes, roasted aubergines and The Coconut Collab Natural Yog and bring to a gentle simmer.
Leave to simmer for 20-25mins and season with salt and pepper. Stir through most of the coriander and then serve with rice.
PEANUT CURRY WITH NATURAL COCONUT YOGURT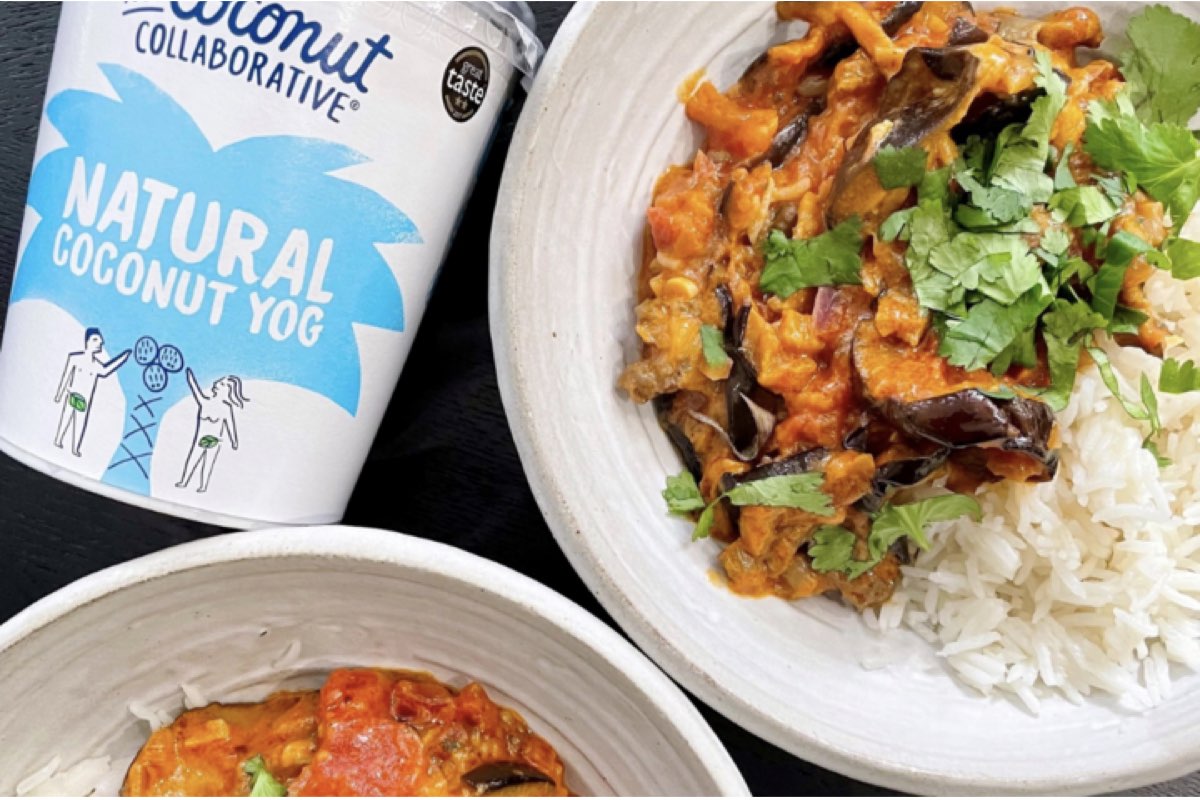 PREP
15 MIN
COOK
30 MIN
INGREDIENTS
1 tbsp coconut oil
½ large onion diced
2 large cloves of garlic minced
½ tbsp ginger finely grated
2 tbsp vegan Thai red curry paste
1 can of tomatoes
1 cup the Coconut Collaborative Natural Coconut Yoghurt
¼ cup peanut butter – crunchy is best
2 tbsp lime juice
500g sweet potato cut into 1-2cm cubes
1 cup chopped kale
½ cup fresh coriander
Extra chopped peanuts and fresh coriander for serving
METHOD
Melt coconut oil in a large frying pan or wok. Add in the onions and sauté over a medium heat until they are translucent
Add garlic, ginger and red curry paste and cook for 5 minus until fragrant.
Pour in tomatoes, water, coconut yoghurt, peanut butter and lime juice. Stir until well combined, then bring up to a simmer.
Add in the sweet potato and keep at a gentle simmer for about 25 minutes until the sweet potato is tender. Stir every 5-10 minutes to make sure it doesn't stick.
Once sweet potato is tender, add in the kale and coriander and cook for a further 5 minutes. Serve over a bed of rice and top with a generous handful of chopped peanuts and fresh coriander.
Liked this article on Dairy Free Curry Recipes? Read this article on Best Asian Restaurants In London.
Get your weekly DOSE fix here: SIGN UP FOR OUR NEWSLETTER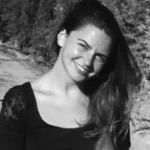 Hettie is the editor and co-founder of DOSE. A keen runner, she's also partial to a blast of high-intensity and hot yoga. A country girl at heart, she divides her time between London and the lush rolling hills of North Devon. When she's not jetting off on her next adventure, Hettie can be found in a candle-lit alcove with a laptop, a spaniel and a full bodied Malbec.