We are all familiar with the motto 'no pain, no gain'. A saying that's sure to be firmly at the front of your mind when testing out the notoriously challenging F45 Training.
Hailing all the way from Australia, F45  burst onto London's fitness scene with its highly addictive group training programme; 27 different workout experiences carefully curated to ensure class-goers become leaner, faster and more agile.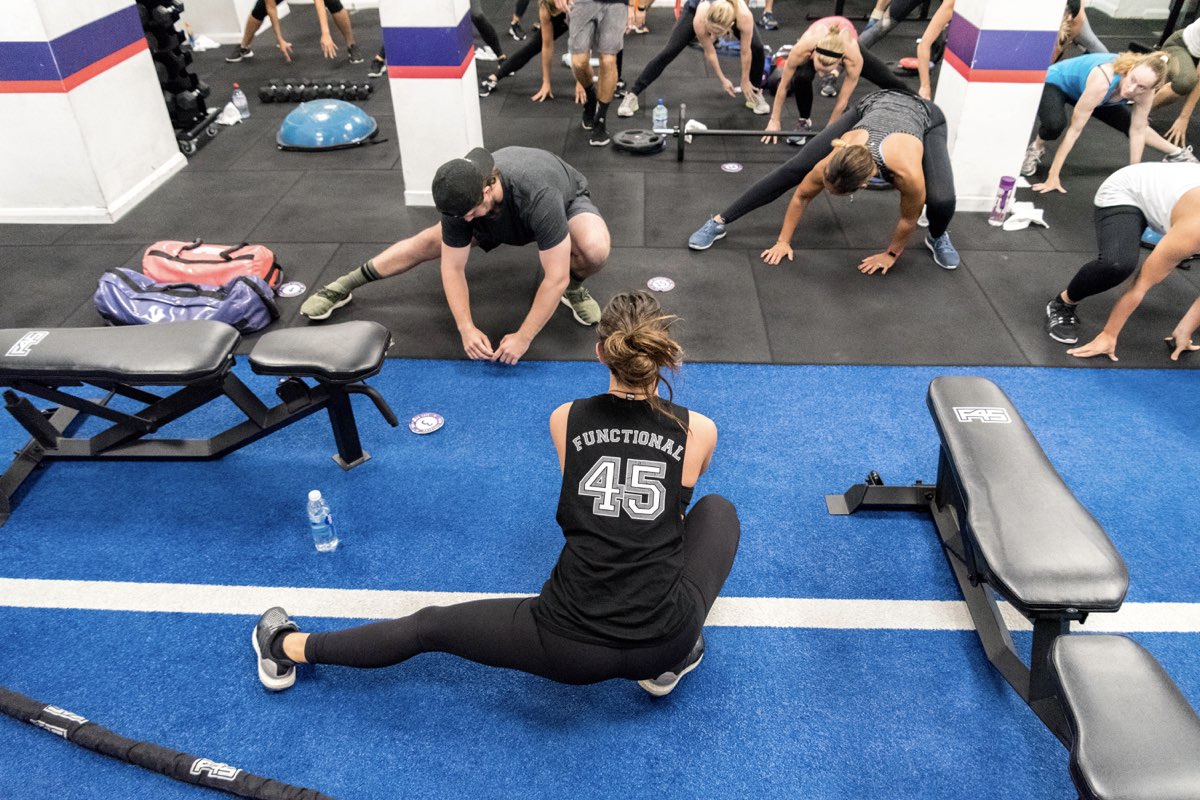 F45's key point of difference is variety. The ever-changing timetable updates weekly and features a range of systemised fitness programmes based on intense interval training to achieve maximum results.
With locations across the city including Farringdon, Tower Bridge, Paddington plus large number of new venues 'coming soon' we paid a visit to the Tottenham Court Road flagship to say g'day to the medley of classes on offer.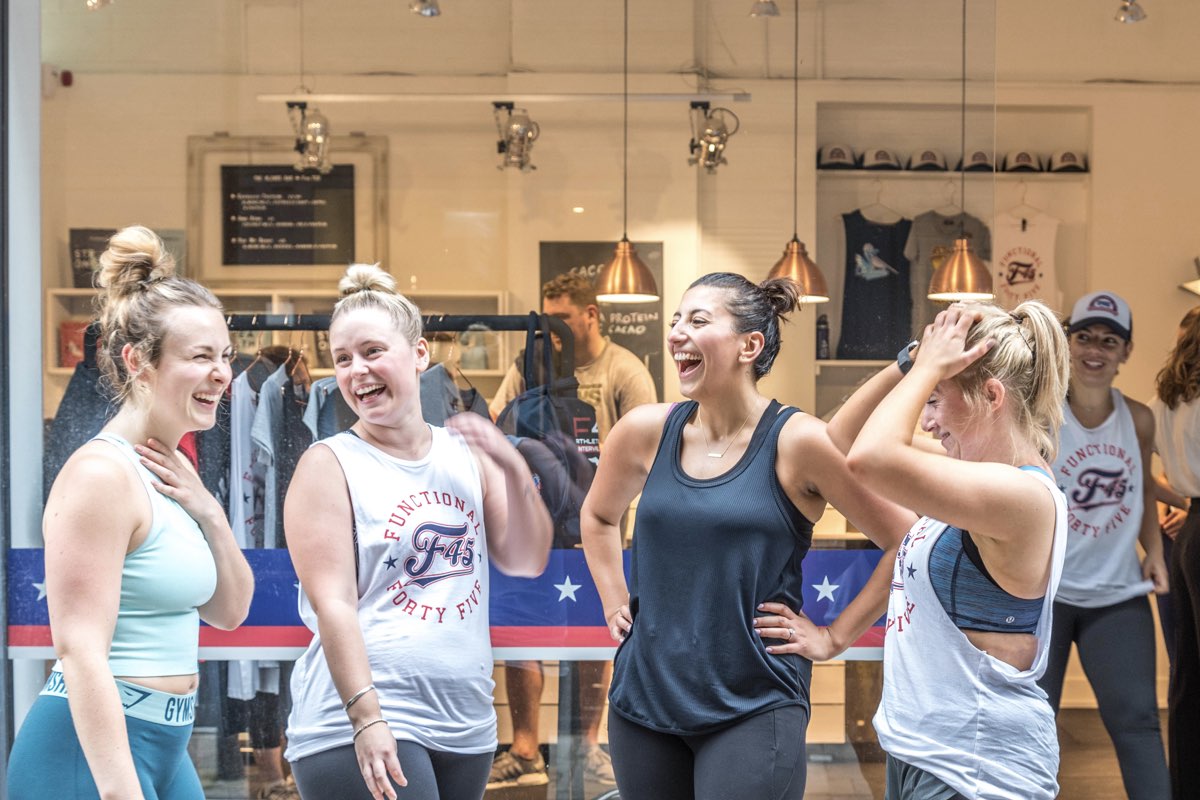 Pipeline
The first class we sampled was not for the faint hearted. Get ready for a gruelling cardio workout that's sure to send your heart rate soaring for the full 45 minutes.
We made our way around several different stations consisting of spin bikes, battle ropes and burpees (amongst others). There's a couple of water breaks in-between where you can take a much-needed moment to catch your breath before you go all over again.
Panthers
Next up, Panthers; a functional and resistance based class across 45 minutes. You and your 28 team mates will conquer 14 stations with three reps per station – think box jumps, sandbags and medicine balls. An intense strength building session that will leave you feeling euphoric for hours after.
Renegade
Another resistance based class. This time, we were placed in teams of 3 and assigned to a pod which consisted of 3 different exercises from high knees over rope ladders to work with dumbells, kettle bells and bar bells.
You and your team mates take on each challenge and once you've finished your pod you move on to the next.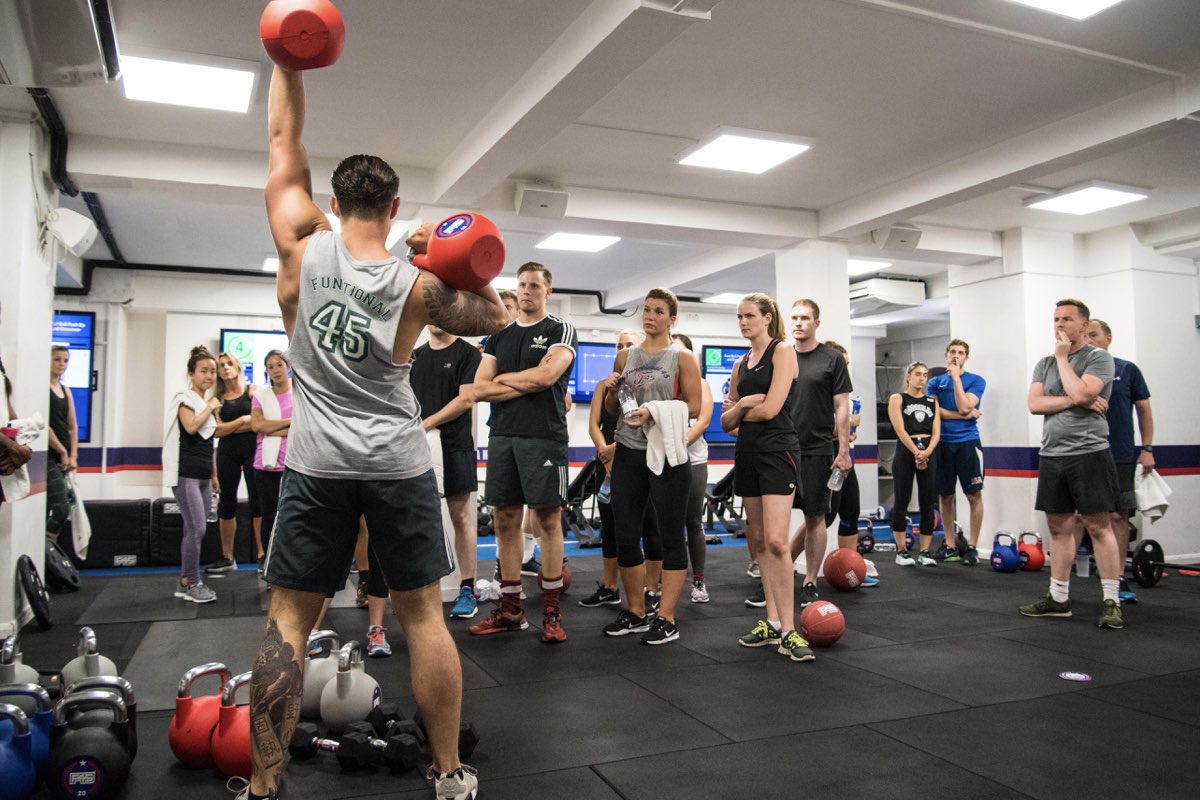 Hollywood
Finally, we ended on a high with F45's hour-long signature workout. A live DJ drops tunes as you and your team mates take on a whole host of epic HIIT circuits. It's the ultimate endurance test; 27 stations that will push your strength, core stability and stamina to the limit.
With so much packed into each individual regime it's easy to feel overwhelmed but there's two expert trainers on hand to assist throughout the class as well as screens playing videos demonstrating each exercise as you work.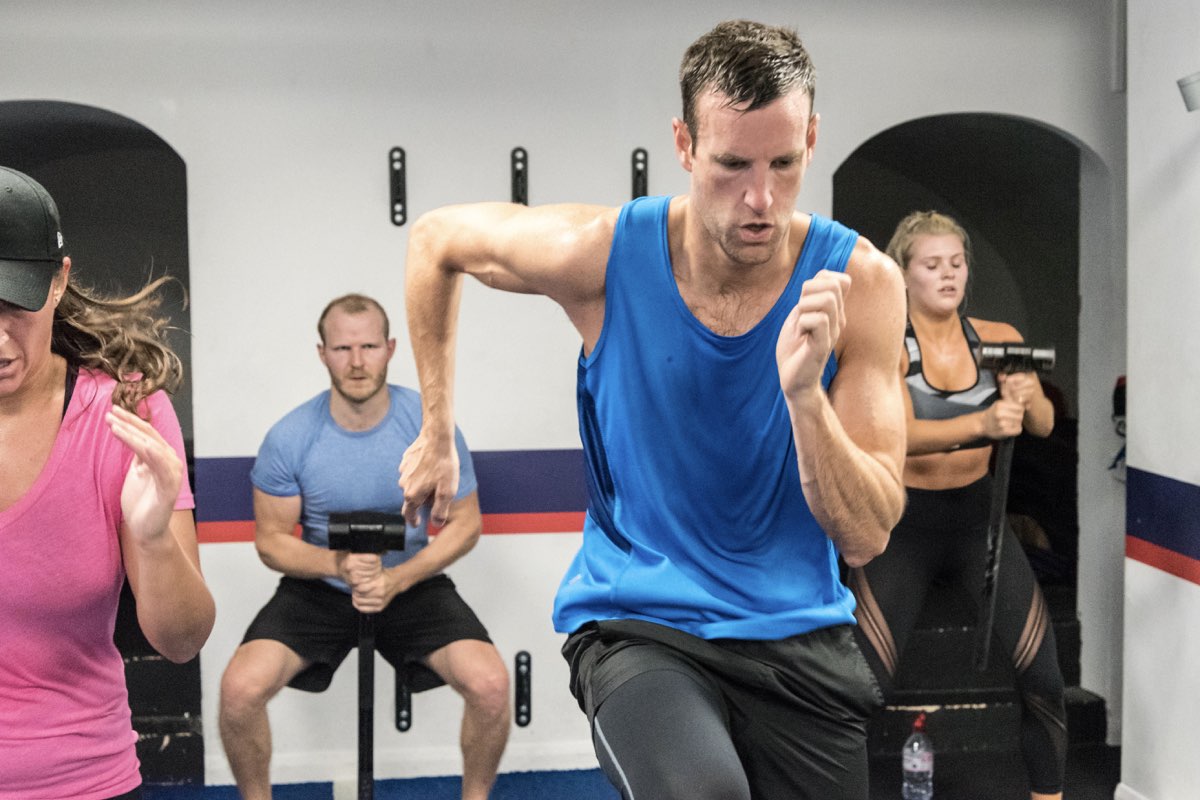 One thing we also loved about F45 Tottenham Court Road was the friendly, relaxed atmosphere. Yes it's hardcore and you'll be dripping in sweat but working in such close proximity to others means you can have a laugh whilst taking comfort in the fact you're all going through it together!
Address: 114-115 Tottenham Court Road, W1T 5AH
Tube: Goodge Street (Northern)
Price: £20 for a seven day introductory trial. Price of full membership packages vary