It can be tough to find space in the day for a workout – first thing and you lose out on precious sleep, post work and you've talked yourself out of it or you'd rather be doing, well, anything else. So why not consider a lunch break class? No matter where you're based, we've rounded up the quickie classes that you can fit into a lunch hour…
For spinners
Boom Cycle runs 30 minute lunchtime rides at several of its sites (Hammersmith, Holborn and Battersea). The ultimate stress reliever – aka a party on a bike – the indoor spinning workout will leave you on a post-lunch endorphin high, and better yet, the £18 price includes a protein shake from the shake bar.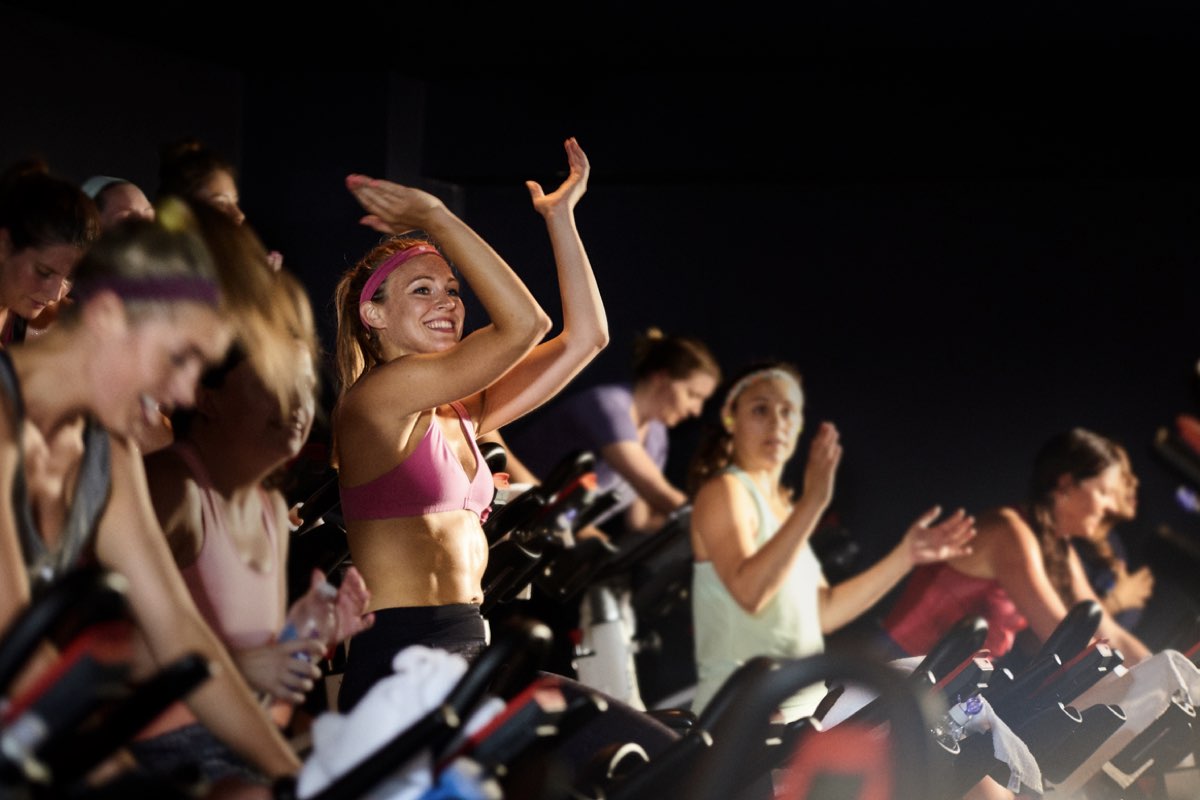 Psycle Ride classes are all 45 minutes, perfect for fitting into a lunch hour. 12pm is the ideal time – it will leave you chock-full of endorphins for the afternoon ahead. Find them in Shoreditch, Canary Wharf and Fitzrovia.
For boxers
KOBOX runs 30-minute classes at 1.15pm at its Baker Street and City studios. With flashing lights, pounding music and rounds on KOBOX's famous aqua bags, it's the perfect 30-minute hit-up to see you through the rest of your day. Or why not head to the brand new pay-as-you-go gym – called 13 – at its flagship Chelsea studio if you fancy doing your own speedy session.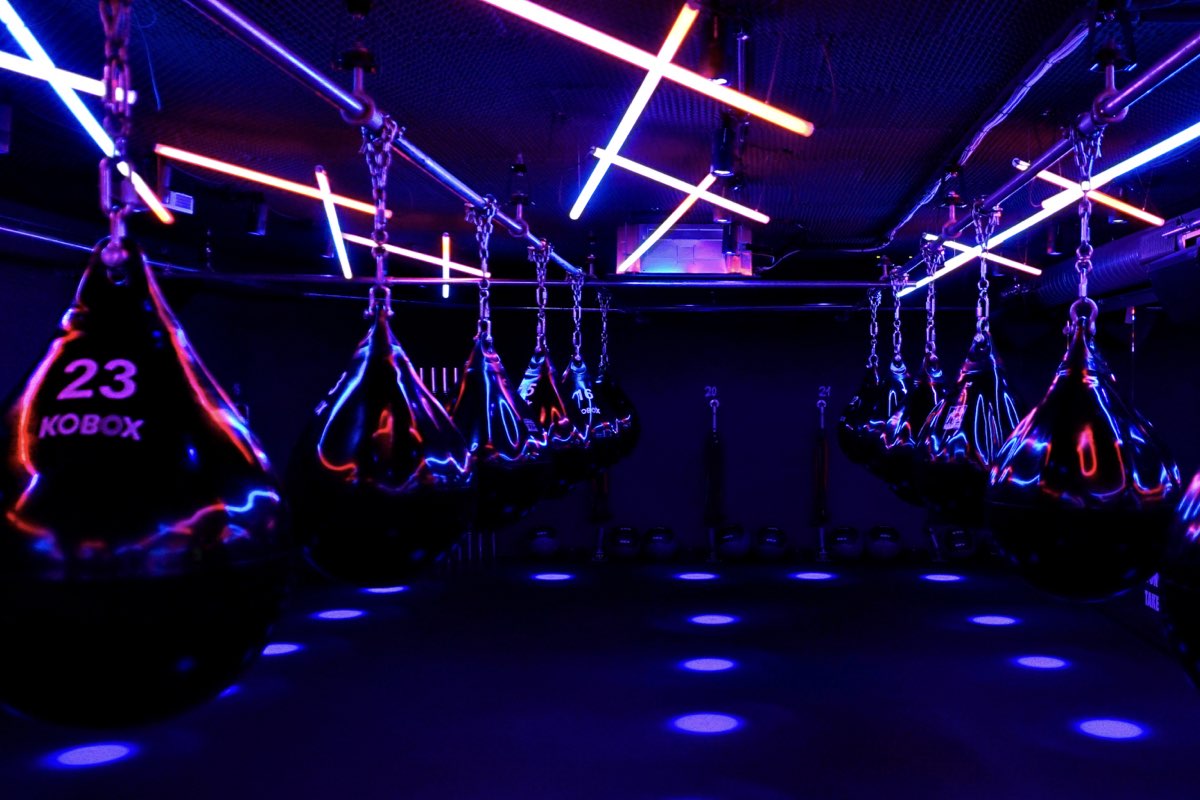 For yogis
The Vinyasa yoga class on Tuesday lunchtimes (12.30pm) at LEVELSIX Studios in Peckham is the perfect opportunity to flow, do some anti-desk yoga stretches, revitalise and get some midday energy.
At MoreYoga, you can take an Express 45-minute class which offers all the joys of a Vinyasa flow, quickly. You'll leave feeling refreshed and ready for the afternoon. It's available at all of MoreYoga's studios including Hackney, Tower Bridge, Soho, Brixton and Victoria.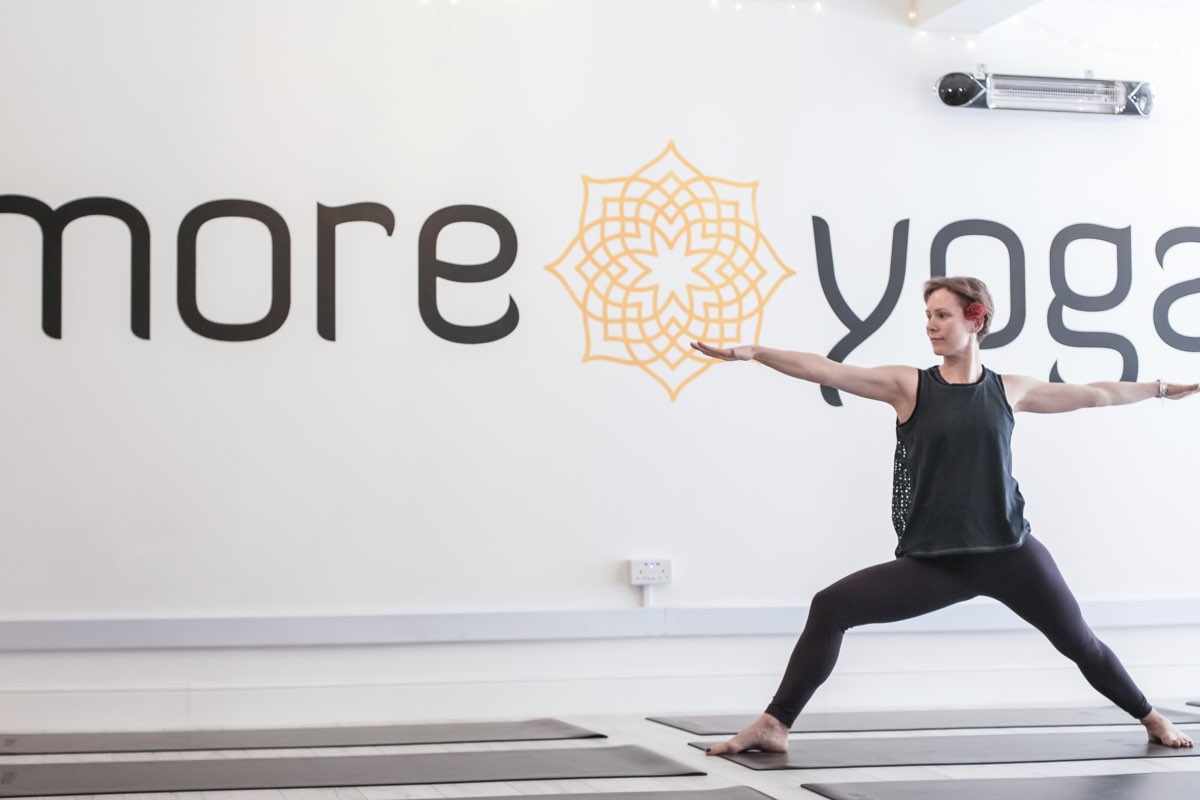 At FLY LDN, you can take a 45-minute FlowLife lunchtime session equipped with a high spec AV screen and surround sound. Get zen and get lost in video content including babbling brooks, beach sunsets and sunny meadow scenes.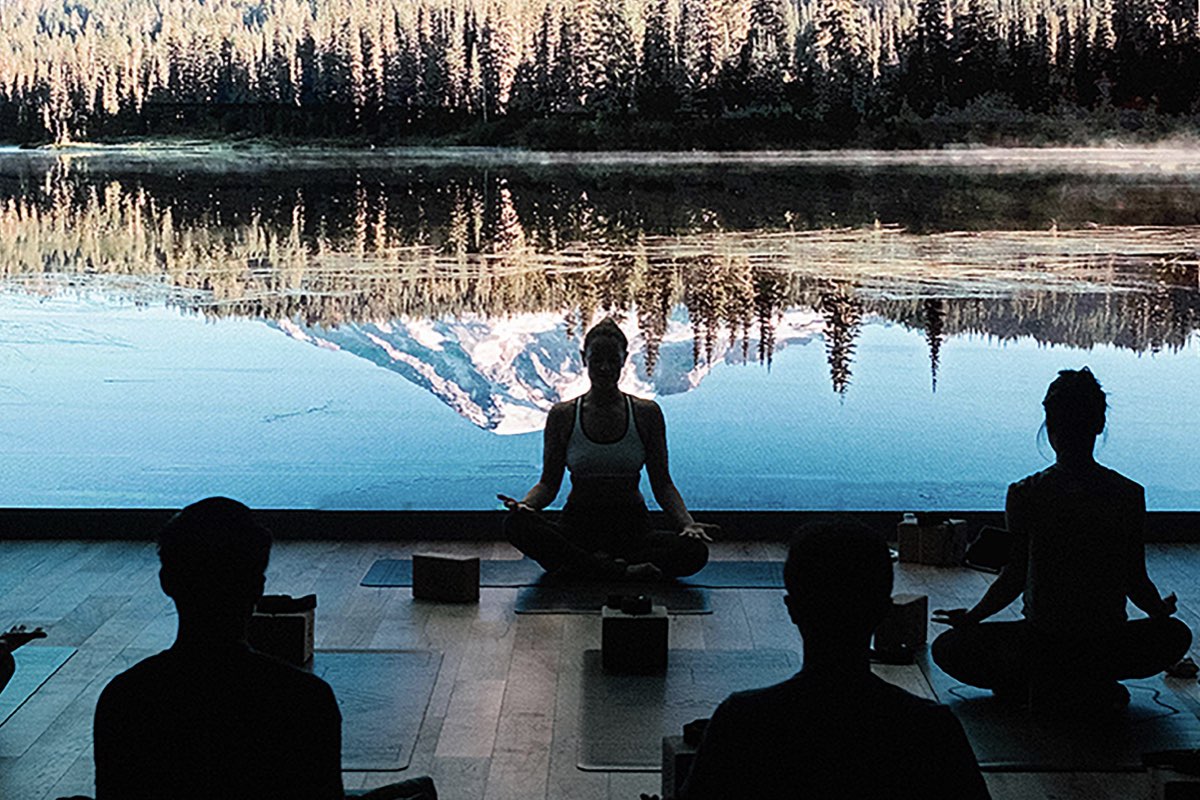 There are lunchtime classes at Raw Pilates every Wednesday, Thursday and Sunday. Providing a simple approach to training, classes are intimate and the instructors are passionate.
For the big HIIT-ers
Sweat It in Aldwych is all about high-intensity, treadmill-based group exercise workouts. Classes combine intense cardio on the treadmill with strength and conditioning rig-based exercises. All 12pm classes are 40 minutes long, versus the usual 50 and 60-minute sessions. Those who come for a lunchtime class get a free protein shake. Workout and fuel, done and dusted in under an hour.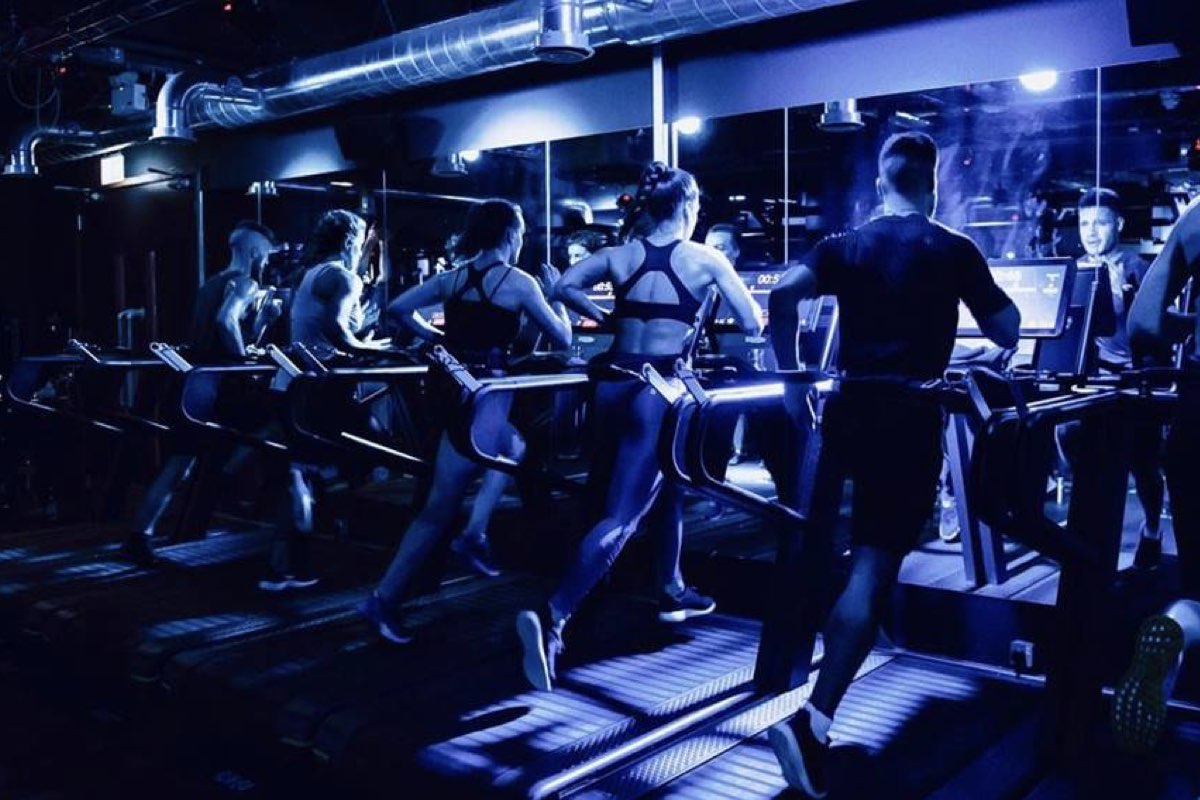 For barre enthusiasts
BarreSWEAT is a new class at Barrecore: a 45-minute cardio class specifically designed to burn the most calories whilst targeting every muscle group, creating a lean, defined and strong silhouette. Raising the intensity of a regular barre class, BarreSWEAT works through merging traditional barre movements with high intensity interval techniques.
For those who want variety
Frame has lunchtime Quickie classes across all five of its London studios. With something for everyone, the aim is to provide an express 30 minute version of some of your fave Frame classes. It gives you plenty of time to work up a sweat and race back to your desk. Try Quickie Lift, Quickie Row, Quickie Rebounding, Quickie Ass & Abs and more.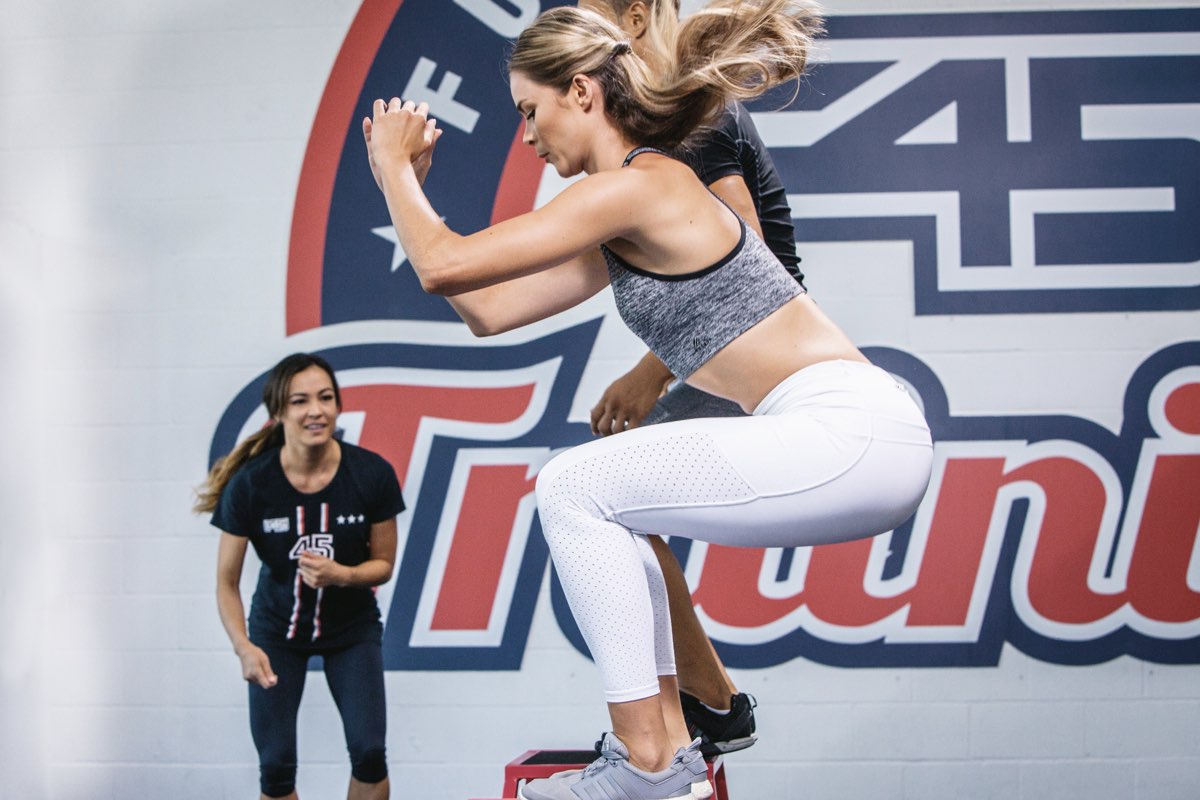 F45 offers the ultimate lunchtime workout with its high-intensity 45 minute sessions. Forget boredom: no two workouts are ever the same. Mondays, Wednesdays and Fridays are cardio-based sessions, whilst Tuesday and Thursdays are resistance-based. There's more than a dozen F45 studios in London, so lack of convenience is no excuse.
Main photo: Frame
Get your weekly DOSE fix here: SIGN UP FOR OUR NEWSLETTER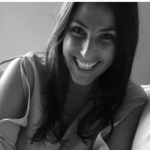 Charlotte is a London girl through and through. She sweats through spin and puffs through Pilates to justify trying the latest restaurants and devouring copious amounts of sweet potato fries, burrata and bread – preferably on holiday. Her favourite destinations include Italy, the Maldives and anywhere where the sun's shining and there's a strong breakfast buffet. She's obsessed with walking, visiting farmers' markets and reading. She's also learning to cook. Wish her (and her husband) luck.