We've spent almost a year exclusively doing home workouts, and now many people are deciding to ditch the gym memberships and stick with exercising from home. Whether HIIT, outdoor workouts or yoga is your thing, finding the right mat is essential. From infrared to basic grip mats, DOSE have chosen the 5 best workout mats in 2021…
HigherDOSE Infrared Mat
The magic about this mat is that a quick session on it can give you the same results as one hour of yoga or meditation. The Infrared PEMF Mat combines two powerful healing technologies to create the ultimate recovery tool. PEMF grounds you in earth's magnetic field for a full-body reset, while Infrared's deeply penetrating heat doubles your dose.
Hit the mat to ease chronic pain, recover from workouts, or experience total-body relaxation. The potential benefits of infrared mats are reduced stress, increased energy, improved sleep, improved muscle recovery and improved circulation.
Pulsed Electromagnetic Magnetic Frequency, or PEMF, produces a grounding frequency similar to what's generated by the planet earth. So you can feel the healing benefits of nature right in your own home. (Read our review of the HigherDOSE sauna blanket).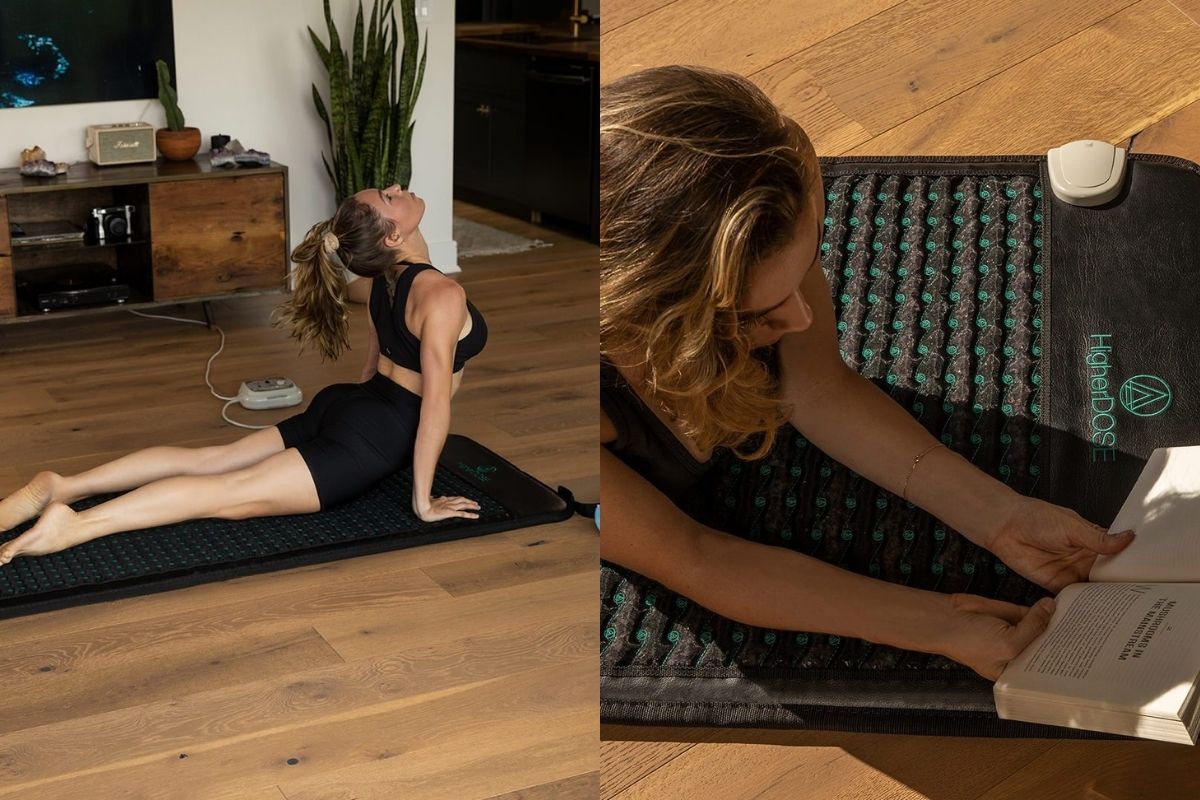 Yogi Bare Eco Workout Mat
With the infamous grip of Yogi Bare, this mat offers the optimal high performance yoga mat experience. It's slightly longer and wider than your average yoga mat, giving you more room to play (180cm x 66cm). And the 4mm thickness provides a stable yet supportive surface to protect your joints.
Proceeds from sales of Lunar Paws (below) go towards helping marine conservation society, Sea Shepherd, in directly cleaning up our oceans in order to conserve and protect ecosystems and species.
Waterproof And Eco Friendly Workout Mat
The Fawn Yoga Mat & Strap is made from eco friendly rubber. The 1830mm x 680mm x 5mm mat has a soft and microfiber suede surface. A great non-slip surface as the mat won't fold or move under you when you are working out. Perfect to take outside for outside workouts in this heatwave.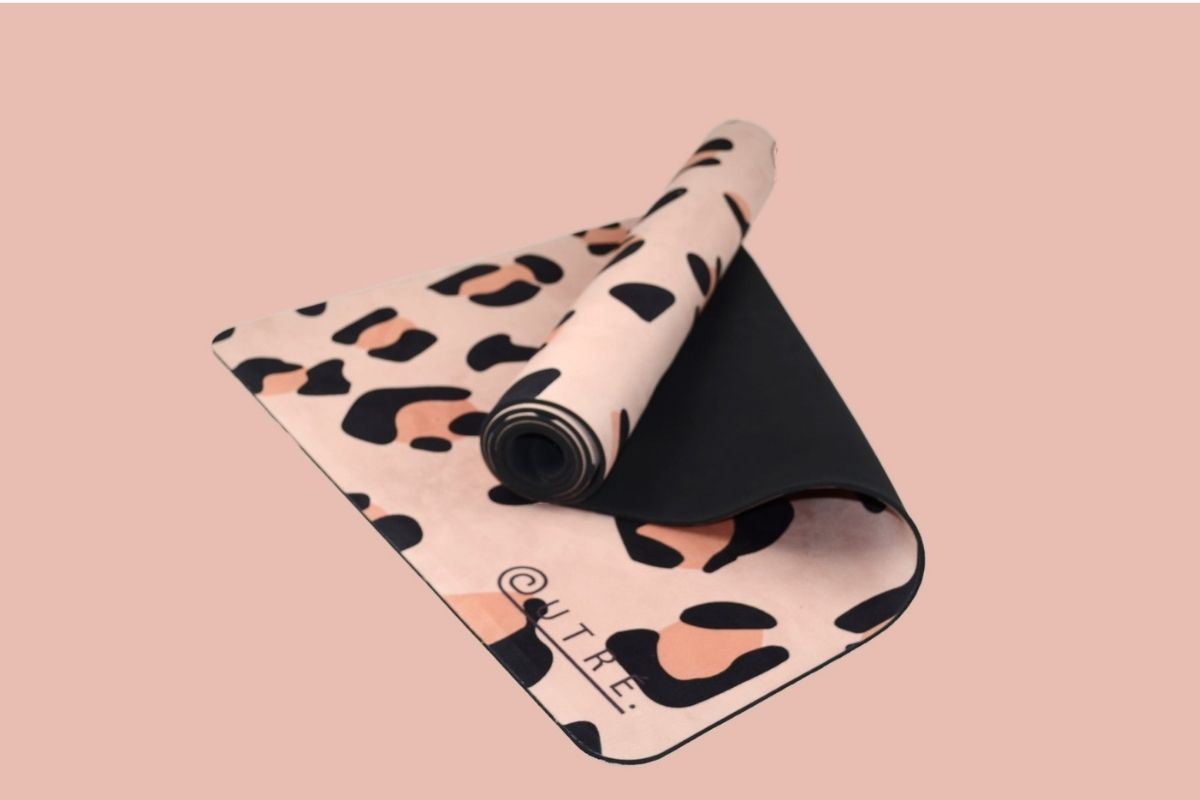 A Mat That Gets Grippier As You Sweat
Introducing Marble; immerse yourself in the stunning blues of the ocean waves and get that little bit closer to the sea, wherever you are. Find your flow with the waves beneath your feet and get lost in shades of blue. £10 from every sale is donated to The Ocean Cleanup – the largest ocean cleanup in history.
This design is completed with the iconic Form Grid, developed to improve alignment and consistency throughout your workout. Additionally, it features sweat-activated grip, so perfect for a full-on session or for generally sweaty hands. The dimensions are 2.5kg; 183cm x 61cm and 3mm thick. Sustainably sourced natural rubber base: to provide grip to the floor and good cushioning for the joints.
Free from: PVC, silicone, glue, toxic chemicals, carcinogens and machine-washable.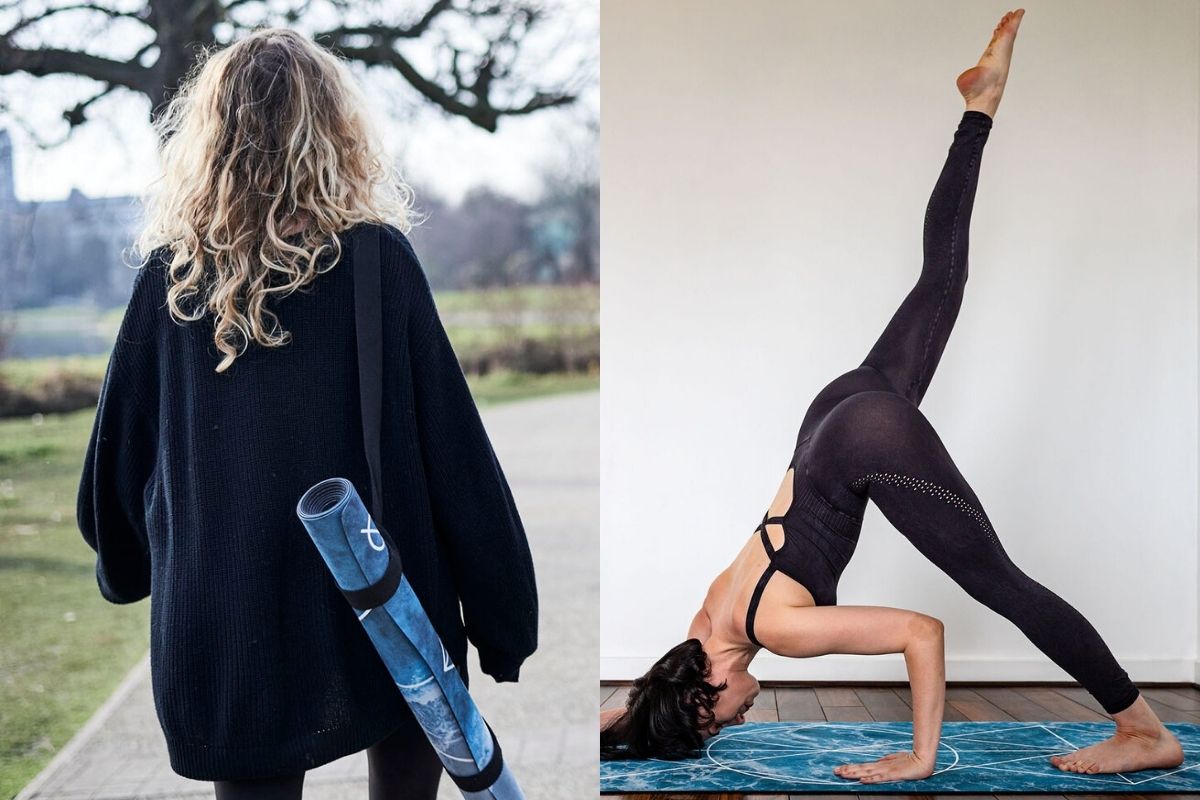 Thick Pilates Mat For Extra Protection
Providing ultimate cushioning and comfort, this 10mm thick mat is perfect if you're looking for that extra bit of comfort. Extra-thick to reduce the impact on your joints and muscles, making it perfect for Pilates, physio, and low-impact exercises NBR foam has a closed-cell structure to prevent it absorbing too much sweat, making it hygienic to use and easier to clean.
Designed with a textured 'groove' pattern on its surface to prevent your hands and feet slipping when you're practising Pilates. Lightweight and compact when rolled up with an attachable loop-over strap to easily sling over your shoulder and carry to classes.