First came the indoorphins thanks to IG lives and Zoom, now it's time to get high on outdoorphins as fitness goes alfresco. Read on for the best outdoor fitness classes to try in July from Frame, Core Collective, BXR and more…
Following the government's decision to keep all indoor sports facilities closed until further notice, it seems we will have to wait a little longer before returning to our favourite studios. But London's best fitness playground is still open for business. Who wants to get back to the gym when you can sweat it out in an open air class? Not only are you exposed to far less germs but you're closer to nature – which makes us less stressed and when you add those feel good endorphins into the mix, your mood is bound to improve.
AHMED JAFFER
Victoria Park & Highbury Fields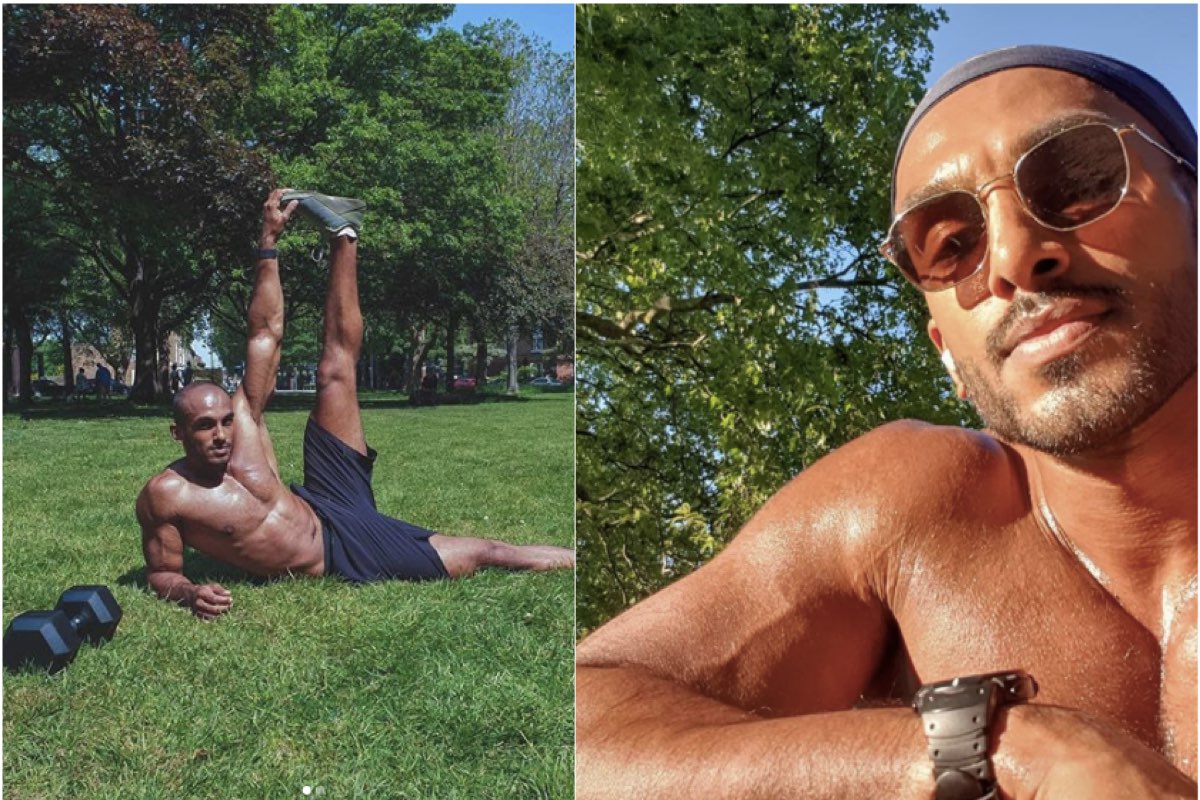 Ahmed Jaffer, Psycle trainer and Nike ambassador has been running socially distanced group workouts using equipment between 9 – 11am on weekends at Victoria Park and Highbury Fields. He says "Exercising outdoors has been scientifically proven to provide us with more benefits beyond the brief Vitamin D fix. All you need are your trainers and a willingness to step into your local green space. Whether you're new to fitness or just bored of IG lives, there's something incredibly rewarding in finishing a group or partner workout".
FRAME
King's Cross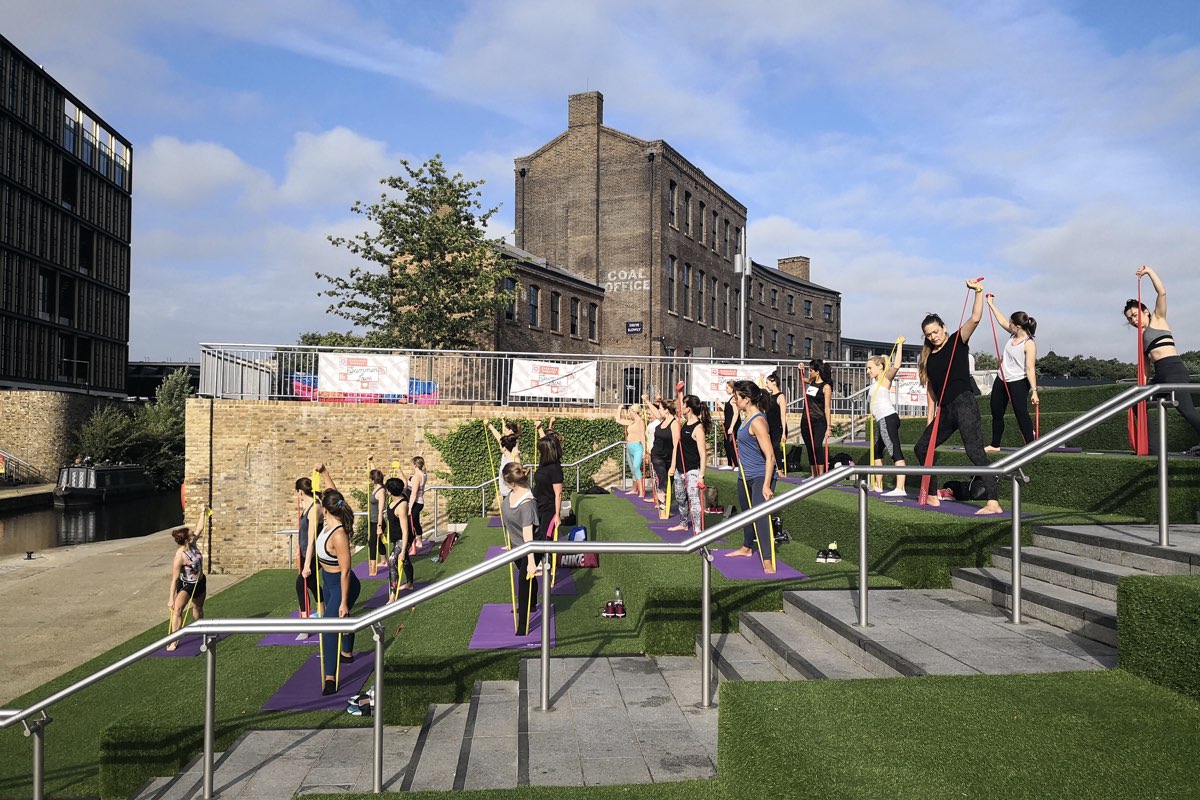 Feel good fitness gurus Frame are launching outdoor fitness classes. Expect all the classics; Rebounding, Barre, Dance Cardio, 80's Aerobics, Ass and Abs, BoxFit and Strength. They have teamed up with Coals Drops Yard at King's Cross to bring you a super exciting outdoor studio. Each class will have 5 spaces available and cost £10 (plus £1.37 booking fee). They will be adding more class capacity as soon as they can.
BXR
Paddington Park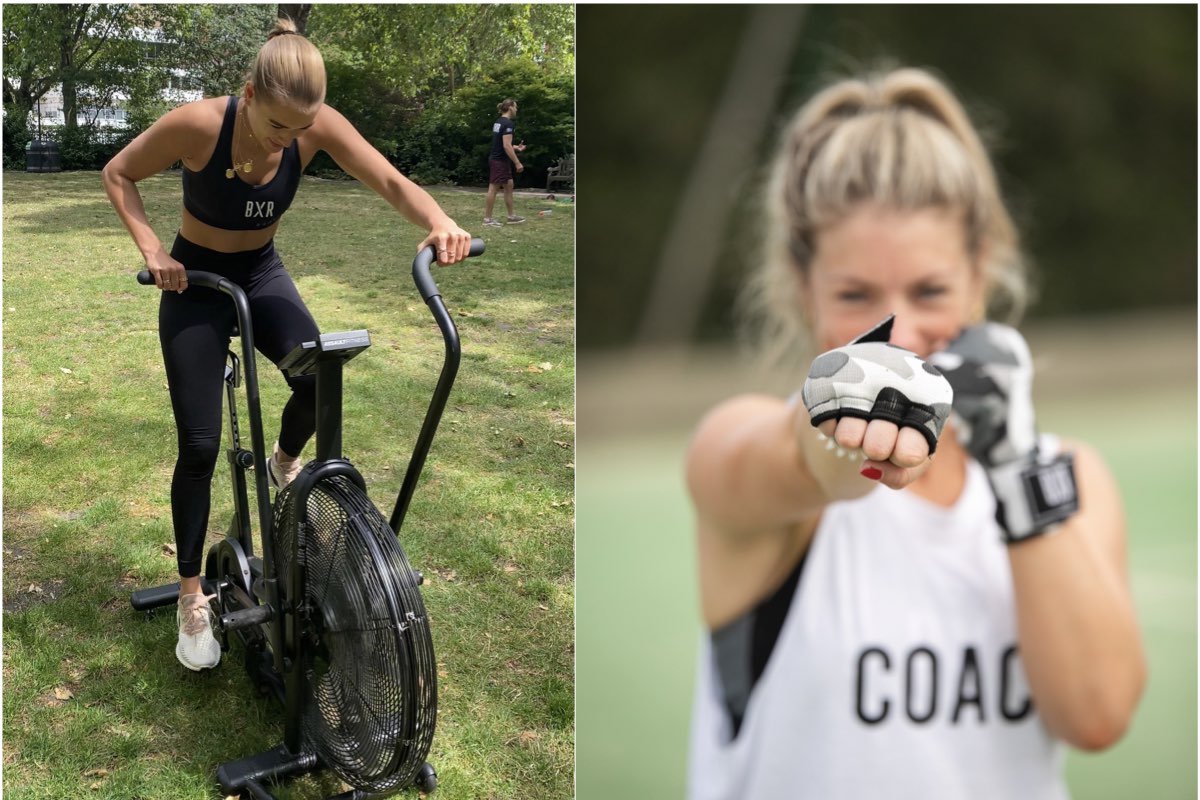 Clambering on top of spin bikes in the the open air was once a novelty concept seen at festivals like LoveFit, now it's the norm. BXR, the celeb boxing gym backed by British professional boxer and two-time heavyweight champion, Anthony Joshua, has been running BXR Parks for over a month. It's a new subscription where members can sign out equipment from BXR and use it in Paddington Park for individual training. BXR Park classes launch on the 4th July with 3 different class types: Cardio conditioning and Core, SweatBOX and Strength and Conditioning. 3 classes will run per day day, 7 days per week. Classes will cost £20 or £100 for a pack of 6. You can book on the BXR website under Sweat by BXR.
F45
Regent's Park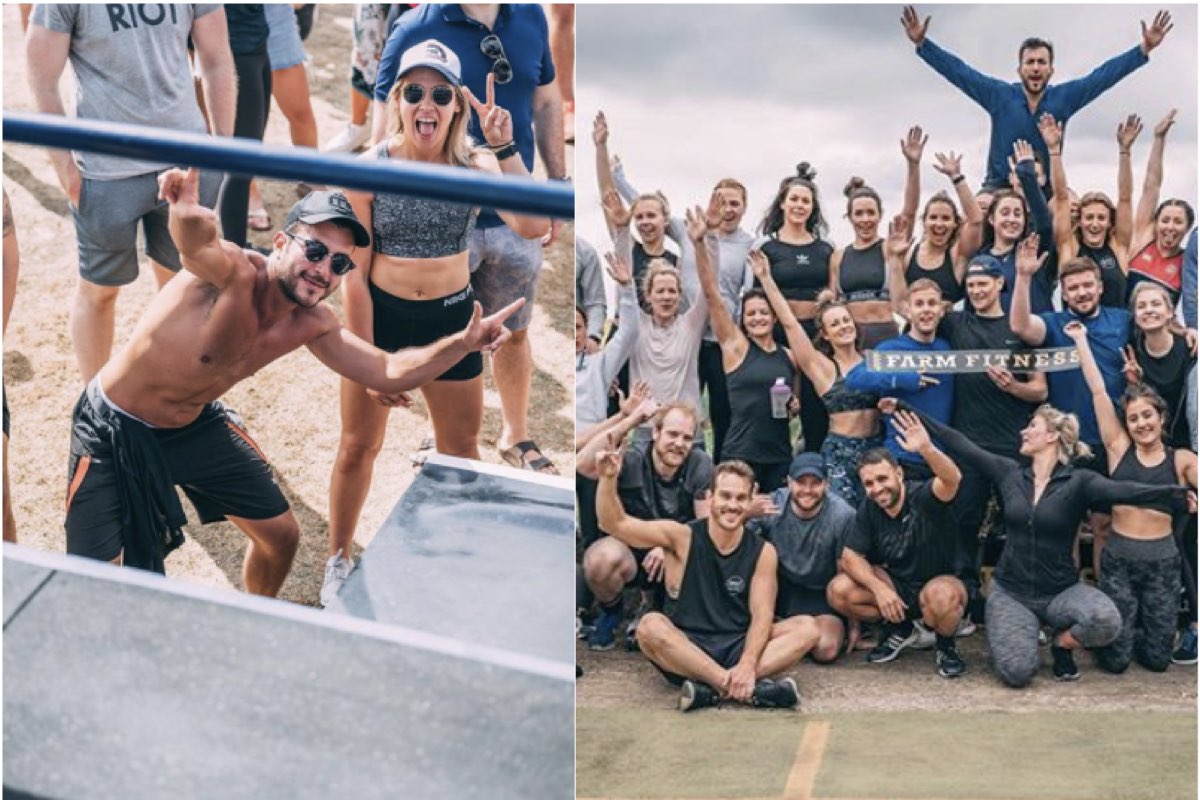 F45 have launched 45 minute park workouts fusing HIIT with functional strength and resistance training. The sessions take place in Regent's Park, Monday to Thursday at 6.15pm and 7pm, Friday 6.15pm and Saturday at 9am (60 mins). A drop in class costs £15, or buy a pack of 5 classes for £50, which works out as £10/class.
CORE COLLECTIVE
Clapham Common, Kensington and St John's Wood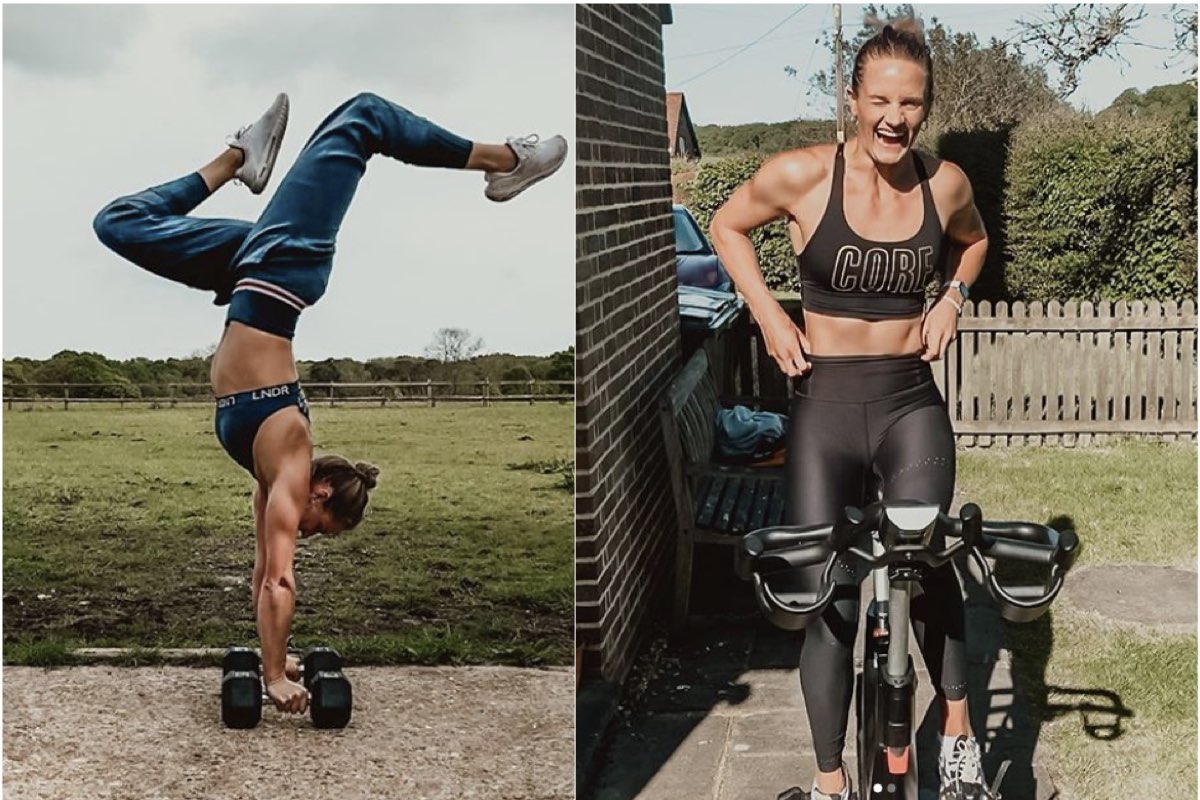 Core Collective are launching outdoor classes on 4th July. Classes will be taking place in Clapham Common, as well as near their Kensington and St John's Wood studios. Clients will meet at their relevant studio beforehand (except Clapham Common). There will be two different classes on offer. Bodyweight/HIIT – an energetic, cardio-focused powerhouse of a workout and Run/HIIT – the ultimate outdoor workout where you'll switch it up between running intervals and explosive bodyweight movements, to leave you full of endorphins.
Core Collective will be launching with morning and evening classes, with the aim to add more class times soon. The Kensington and St John's Wood Coffee and Smoothie bars will also be reopening for takeaway on 4th July. Order their latest smoothie 'A Fresh Start' to celebrate the return to semi-normality. For a spot of retail therapy, you will also be able to browse and shop their collaboration with The Sports Edit in both HSK and SJW studios (with a new. larger retail display at Kensington).
TRANSITION ZONE
Hurlingham Park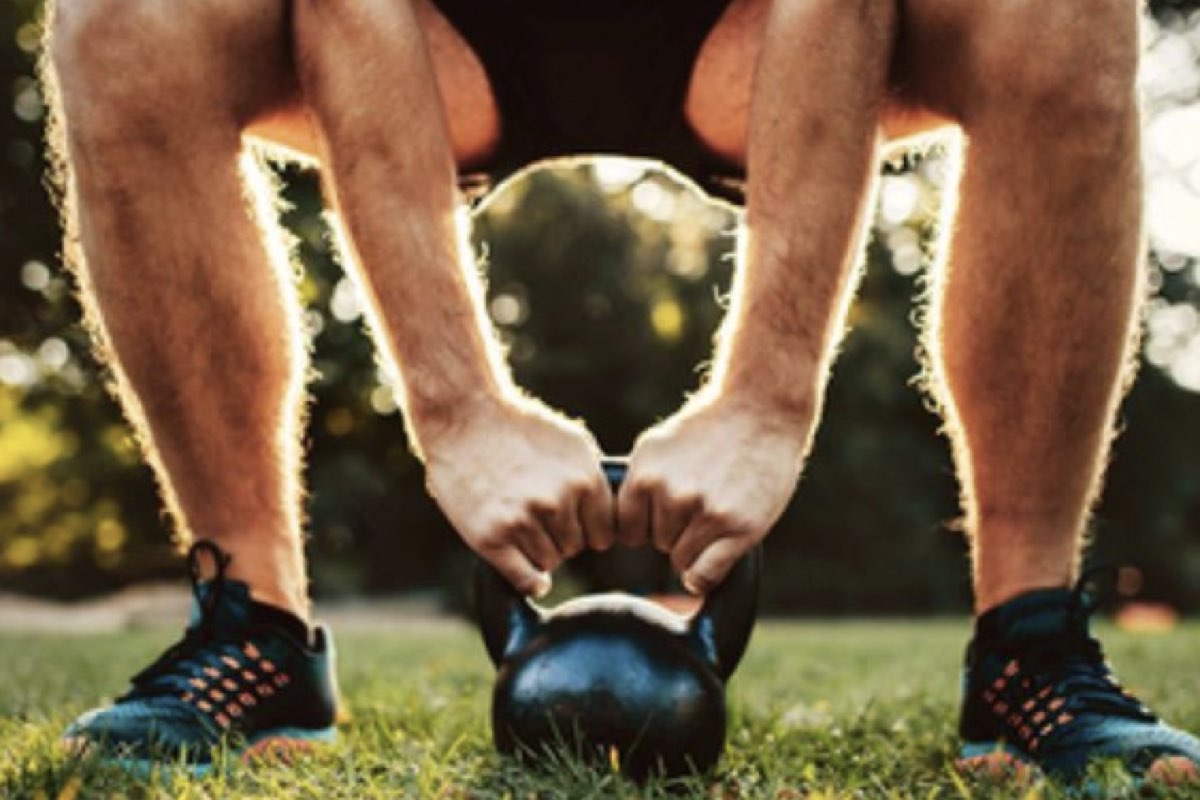 Transition Zone are launching 45 minute Circuits and Shadow Boxing classes in Hurlingham Park starting Sunday 28th June at 9.30am. Classes cost £10 – just bring a mat and water. Numbers are capped at five for now.
THE FORE
King's Cross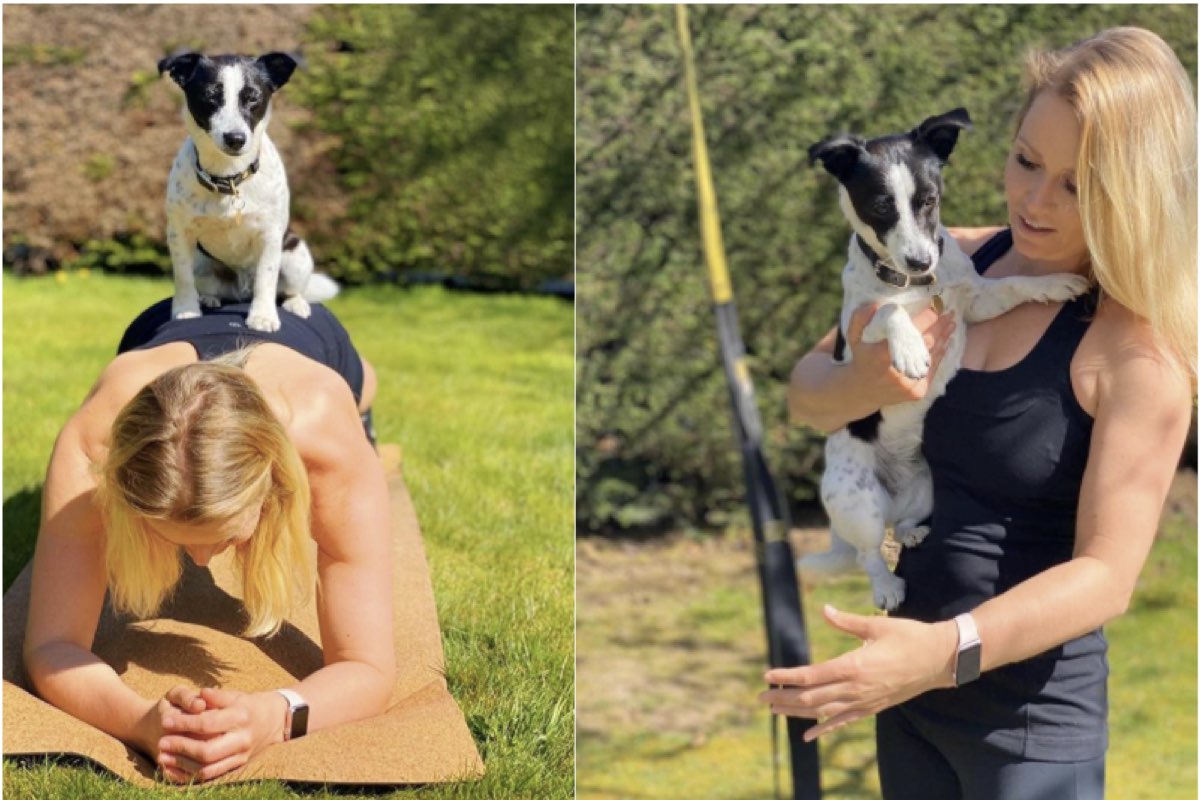 The Fore has launched outdoor fitness sessions, capped at groups of 5. Classes include Fore Restore – a 45 min low impact class, combining mobility flows and conditioning movements with focused breath work. These classes work on restoring postural alignment, while deepening core strength and improving balance. Fore Strength is a 45 min full body HIIT based class that combines plyometric and cardio based bodyweight exercises with powerful playlists.
Meet at the studio before heading to  outdoor spaces in King's Cross (Lewis Cubbit Square / Lewis Cubit Park / Granary Square/ Coal Drops Yard). Classes take place daily at 7.30am, 10am and 12.30pm, 1pm and 6.30pm. Mats will be provided. Classes cost £20.
PAOLA'S BODYBARRE (PBB)
Wandsworth Common & Bishop's Park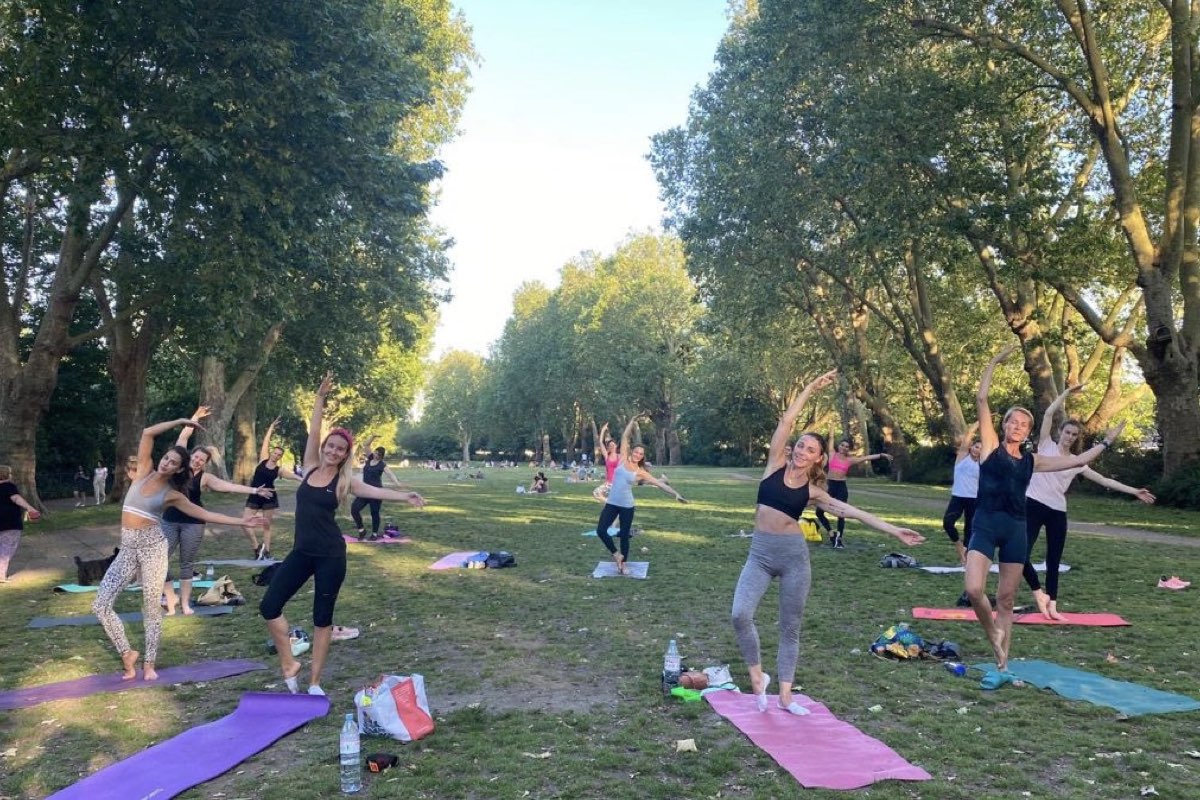 Outdoor PBB classes will be popping up all over SW London. New classes and locations for this week include: Monday 6:15pm – Bishop's Park in Fulham. Monday 6:15pm – Wandsworth Common. Wednesday 6:15pm – Bishop's Park in Fulham. You will need to purchase a single PBB in the Park class for £10. If anyone has a garden square or is interested in semi-private PT's in small groups then get in touch with the PBB team so they can send their top trainers to you.
Main image – LoveFit Festival
Get your weekly DOSE fix here: SIGN UP FOR OUR NEWSLETTER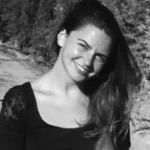 Hettie is the editor and co-founder of DOSE. A keen runner, she's also partial to a blast of high-intensity and hot yoga. A country girl at heart, she divides her time between London and the lush rolling hills of North Devon. When she's not jetting off on her next adventure, Hettie can be found in a candle-lit alcove with a laptop, a spaniel and a full bodied Malbec.