DOSE Editor Hettie undergoes a profound, long-lasting transformation at a yoga retreat in the Portuguese mountains…
I am eating at one of the best steak restaurants in London and while I would usually opt for a succulent Sirloin with lashings of béarnaise, I order the tuna. The waiter tries to sway my decision with a Chateaubriand smothered in a peppered bone marrow gravy. My dinner guest starts to salivate at the table but I feel as though I want to be sick. This comes after I had to turn down Roast Lamb at Easter. Perhaps it has something to do with the indoctrination of vegan ads finally getting through, or that I have just returned from a yoga retreat where I shared a kitchen with a piglet. She was called Amelia and every morning the owners would slather her in sun-cream so she could play outside with the puppies. They were the best of friends.
"We work on some subtle brainwashing here", the words of Andrew Winter, founder of Vale de Moses, ring in my ears to this day. You're not kidding. When in my right mind would I ever order a Sweet Potato and Butternut Burger at Nando's? How am I ever going to explain to the in-laws that I may never eat Piri-Piri chicken again? Something of a religion in this household. But my distaste for meat prevailed, and it all stems back to my stay at this magical retreat…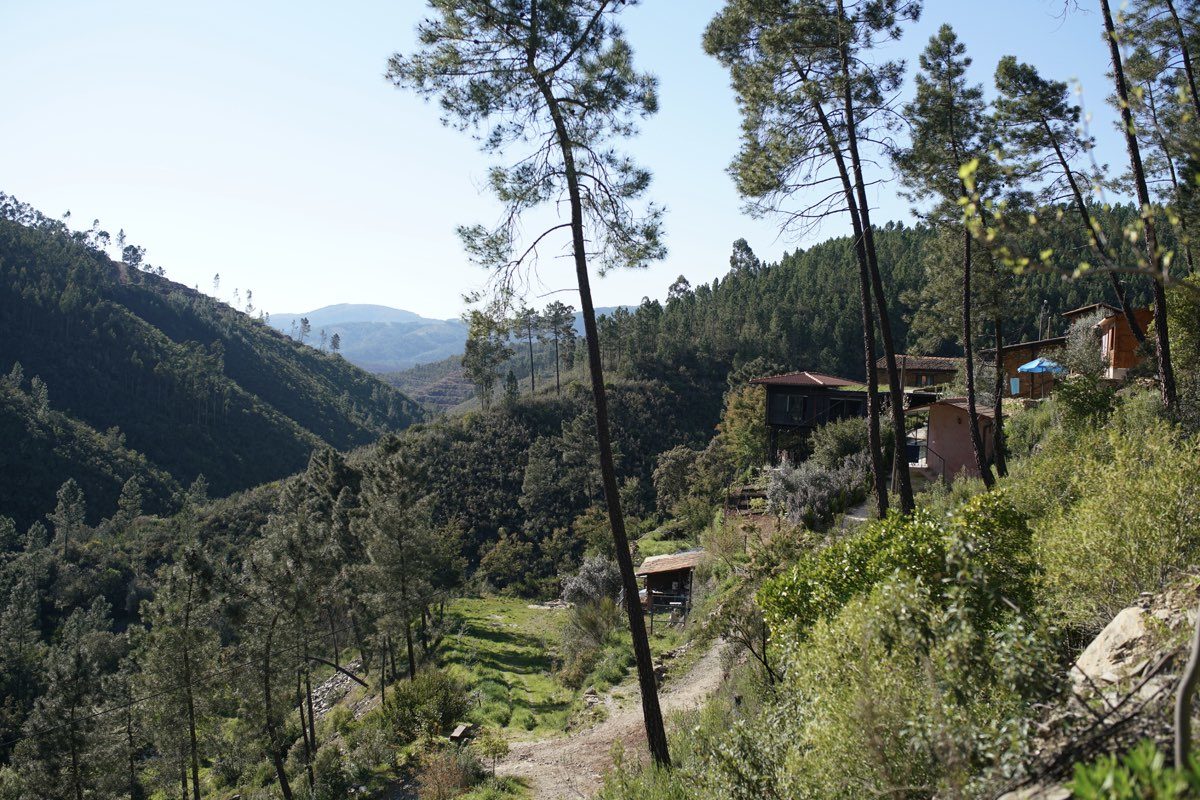 When it comes to Portugal, I am fairly biased. I got engaged here, married here and I'd go as far as calling it my second home. The mountains of Monchique have an entrancing effect on the soul and it's the only place where my Fitbit awards me a green star for sleep. It's my paradise. Now here I am, 275 miles north of the Algarve experiencing someone else's. Andrew and Vonetta Winter's. A former advertising guy from London and his beautiful yoga teacher/acupuncturist wife, who decided to pack up their family and go on an adventure, spurred on by their four-legged friend – Moses.
On the drive over from the station, Andrew tells me that while he and his wife Von were impressed with the prep schooling in London, the secondary schools were letting them down.
"The kids weren't getting the attention they deserved", he explains. ""The head teacher would often tell us, "we don't have to worry about yours, we know they'll be fine". It wasn't good enough, so we decided to give them a proper education"".
This involved things like explaining to their kids, via a lesson on Galileo's law of free fall, that while spitting from the top of the Eiffel Tower wasn't the most civilised thing to, it wouldn't endanger anyone down below. Their son Josh is now on track for a First in Physics at Manchester University, home to the detection of the atomic nucleus and the discovery of graphene. This was after receiving an education in a local school in Portugal – the place where the Winters decided to settle after travelling around most of Europe.
Their curiosity led them to an old abandoned farm in the remote forested foothills of the Serra da Estrela mountains, nestled below the picturesque village of Amieira, with the same name as their dog. Moses. In Portuguese it means a place of many millstones, but to the Winters it was a divine coincidence. Andrew, Von and their children taught themselves the language within weeks and spent the next seven years building the sanctuary that I am about to experience.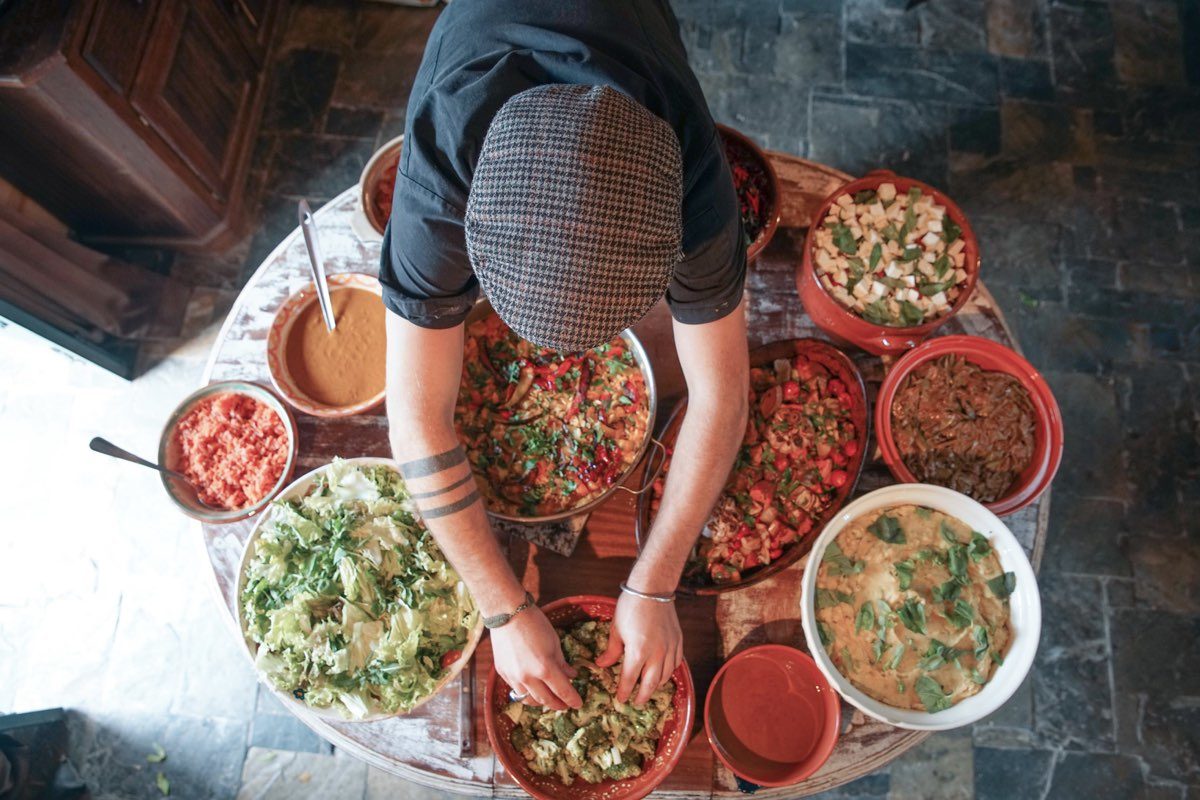 On arrival I enquire after Moses, who it appears has sadly passed away but there are more than enough canine companions to greet me. I count five, including the fluffy puppies that Von is clutching in her arms. Scurrying below on the kitchen floor is Amelia.
I feast on a green salad and a slice of homemade vegan chocolate (some of the best I have ever tasted) courtesy of Chef Miguel, before I am escorted to my 'Soulpad' – a palatial tipi with a wood burning stove, bed, towels, hangers and fluffy blankets. It even has an electric cable. Not that I want to remotely think about charging any devices.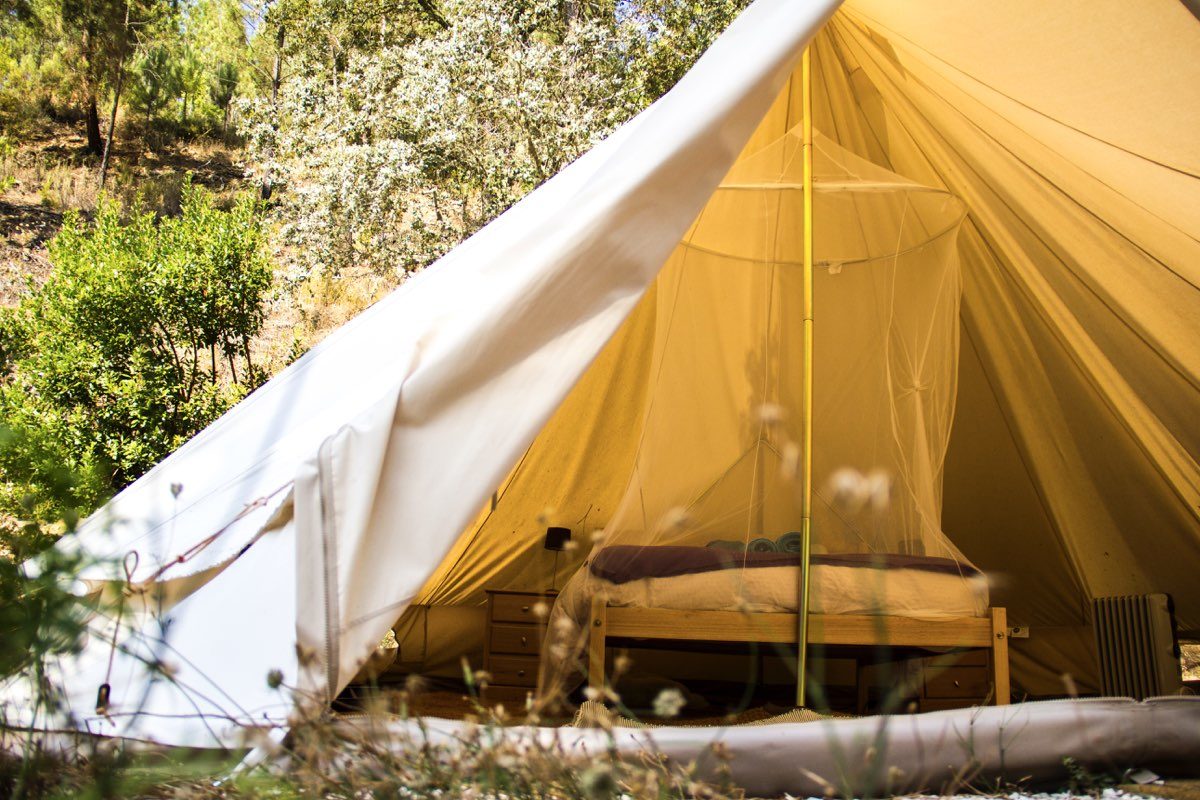 After a solid 8-hour sleep, I am roused awake by the gentle rustling of trees and birdsong. I make my way down to the main guest area, help myself to some herbal tea and attempt to make conversation with a woman opposite. She mouths back at me making sign language. I surmise that she's possibly deaf and smile politely back. It's only once we return from our "silent walk" through the pine forests, that I realise she can indeed talk, quite the chatterbox, in fact.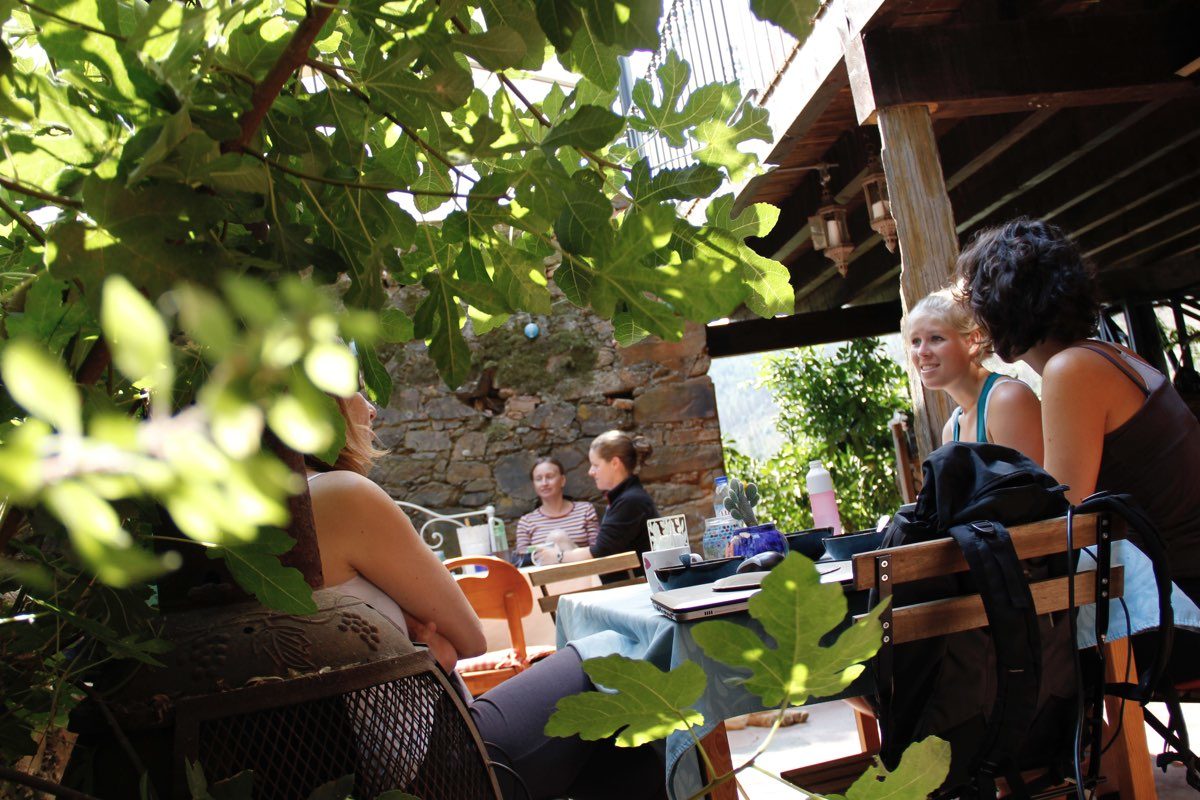 We make our way up to the Yoga studio, a beautiful glass shala floating above herb gardens suspended over a deep ravine, where we meet our host for the week, Tashi Dawa. A former tattoo artist from Byron Bay who, born from hippy parents, seemed always destined to become a yoga teacher. Unlike her sister. She became a banker. And it seems Tashi can really pull a crowd. At least half of the guests I speak to, a mix of Spanish, British and Austrian, have been on her retreats before.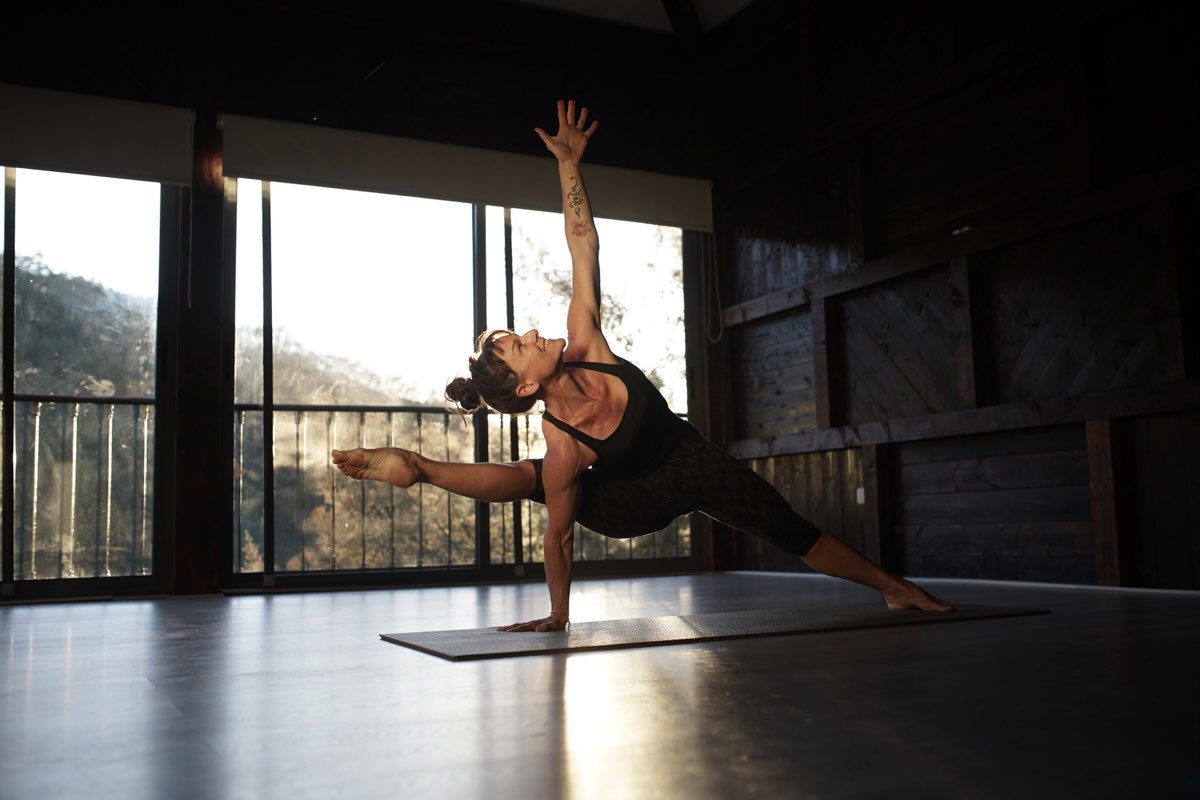 The first 30 minutes is comprised of self-practice, where we are left to stretch and explore our bodies like cats, then on to some sun salutations and Ashtanga Vinyasa. Tashi provides knowledgeable musings and witty banter throughout.
We move to the kitchen to enjoy a comforting porridge mixture with fresh berries and tea. Between 11 – 2am, there is the option to book a Thai-massage, acupuncture, energy healing session, or enjoy some private time.
For me, it's sadly back to the Tipi to be re-united with a fully charged laptop and hotspot. I tap for a few hours (they have started installing solar panels by this point…), and meet up with the gang for lunch. A tasty spread packed with salads, zucchini, rice, potatas bravas and locally baked bread. One never feels deprived at Vale de Moses.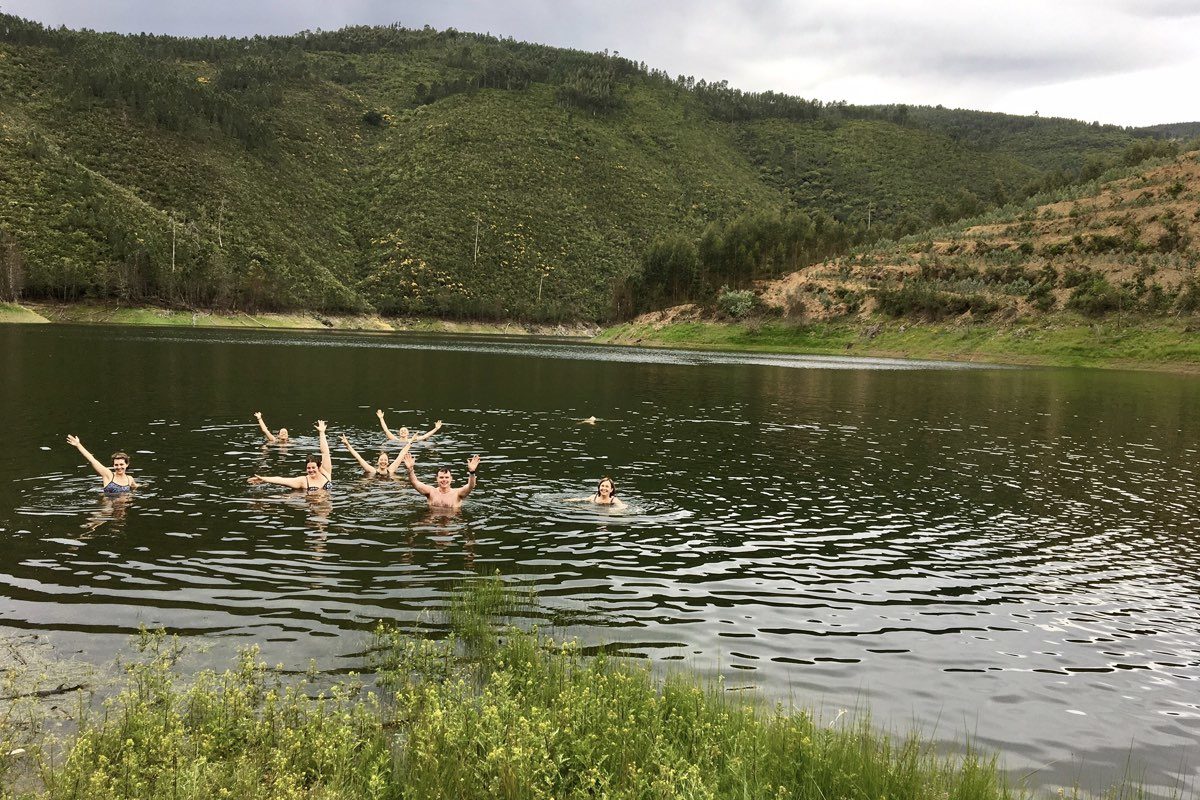 That afternoon, we drive in convoy towards the Zêzere river. I brave a dip with a hardy open-water swimmer who is used to diving into freezing cold Lochs before breakfast. I manage 10 minutes before retreating to the shore to soak up some rays, while revelling in the endorphin rush.
We drive back via a quaint Portuguese square sprinkled with elderly locals. A bottle of Vino Verde (a traditional Portuguese favourite that I know well), does the rounds along with bowls of crisps and slabs of toffee centred chocolate.
Chocolate and wine on a yoga retreat? Yes, you heard me correctly.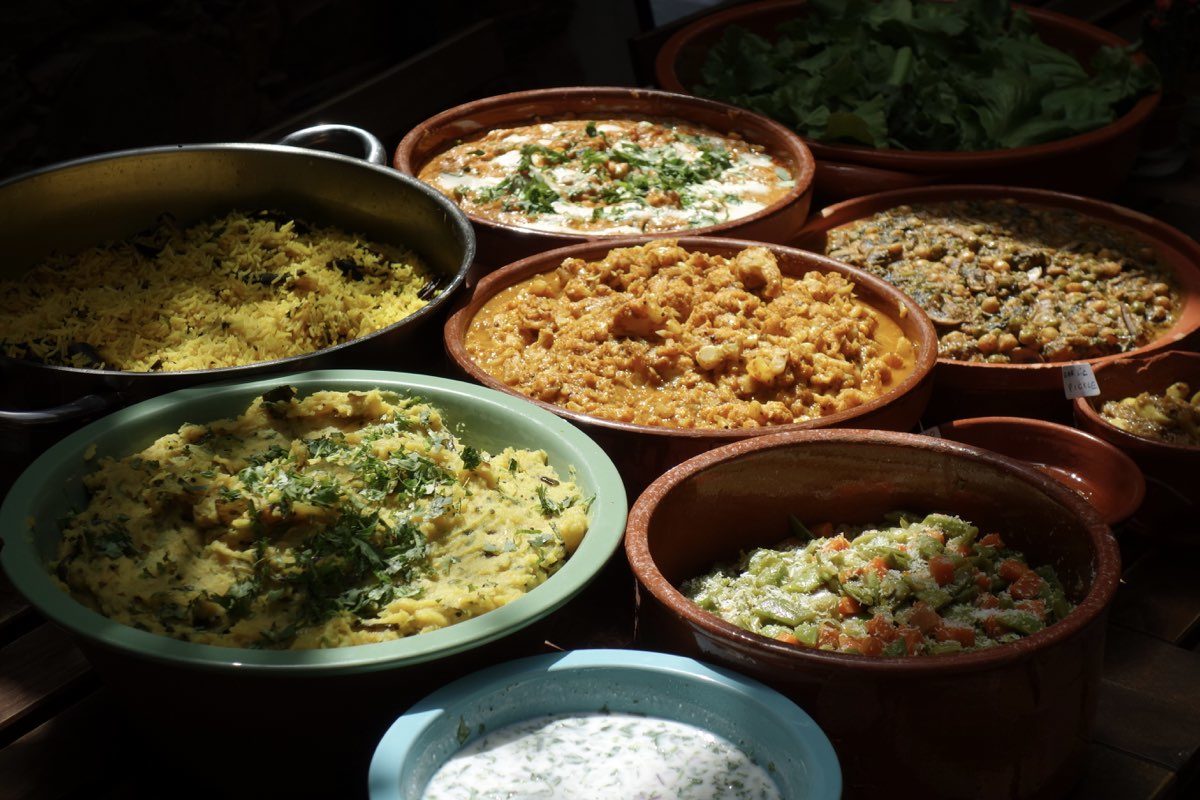 That evening we feast on finely sliced baked sweet potatoes, roast fennel and peas, Moroccan stew, a multi-coloured carrot and beetroot salad and more delicious bread with local goat and sheep's cheese. I sleep like the dead.
Back in the yoga studio (I snoozed through the mindful walk!), we spend some time working on kalabati breathing (a tactic I practice to this day to combat any inkling of stress). We also practice 'Mula Bandha' and 'Uddiyana Bandha' that involves a lot of tummy sucking and feels like giving yourself an internal massage. A great re-set for the digestion apparently.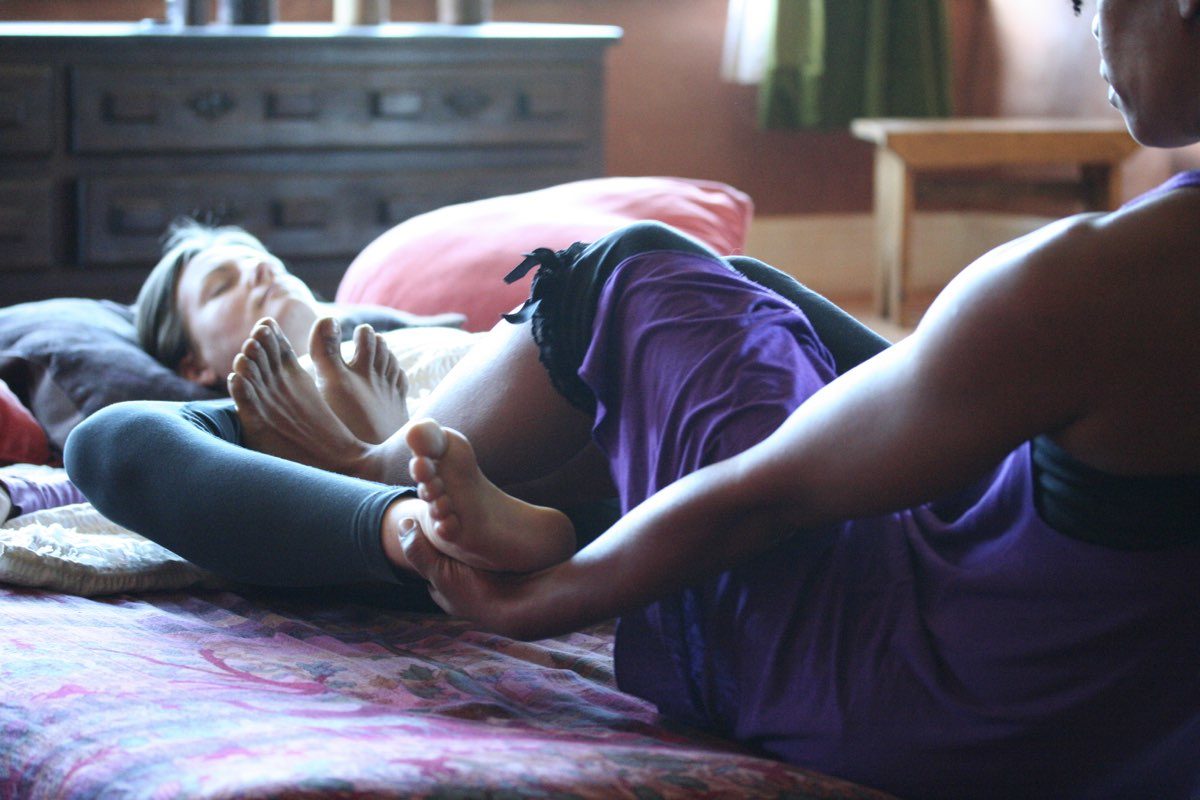 After lunch, I am treated to an epic Thai Yoga massage with an ethereal Aussie beauty, Mars. A former broadcaster, who got fed up of playing Britney Spears on the radio and decided to quit the big city life to teach yoga.
Known as 'a prayer in motion', the treatment helps to stimulates 'chi' in the body. It feels like an intimate dance where you allow yourself to be contorted into positions like a puppet to melt areas of tension. By the end I feel woozy. Thankfully tonight's yoga practice is nothing too strenuous – more breathing exercises and some chanting by candlelight.
The next morning, Andrew whisks me to the station and waits patiently with me as the shop keeper counts out her change. There's no sense of time or urgency in rural Portugal. (Try planning a wedding here!) But this is exactly why I love it. Time stands still, forcing you into the present, allowing you to simply exist alongside the mountains and rivers. While I soon re-discover my love of wine, it is on my journey home that I lose my taste for meat and I haven't been able to touch it since.
While I only experienced a snippet of this 7-day long retreat, I underwent a profound, long-lasting transformation in those mountains that felt like a life re-set thanks to being allowed and encouraged to reconnect with the planet and my own body. Something that due to the assault of technology, 'busy-ness' and day-to-day distractions, I never normally allow myself to do. I am already planning my return visit.
Vale de Moses prices range from 800€ to 1200€ per person per week. 10% discount for returning guests, groups or a 2 week stay. Book here. TAP Air Portugal has 20 weekly departures from London City* and London Gatwick to Porto. Prices start at £41 one way including all taxes and surcharges. For further information visit flytap.com or call 0345 601 0932.