Looking for beauty products without the cocktail of chemicals and the hefty price tag?
Avalon Organics produces affordable hair, body and skincare products made with plant-based botanical ingredients that have not been tested on animals.
They are full of fragrant essential oils, which make these products an aromatherapeutic experience you'll want to incorporate into your daily routine.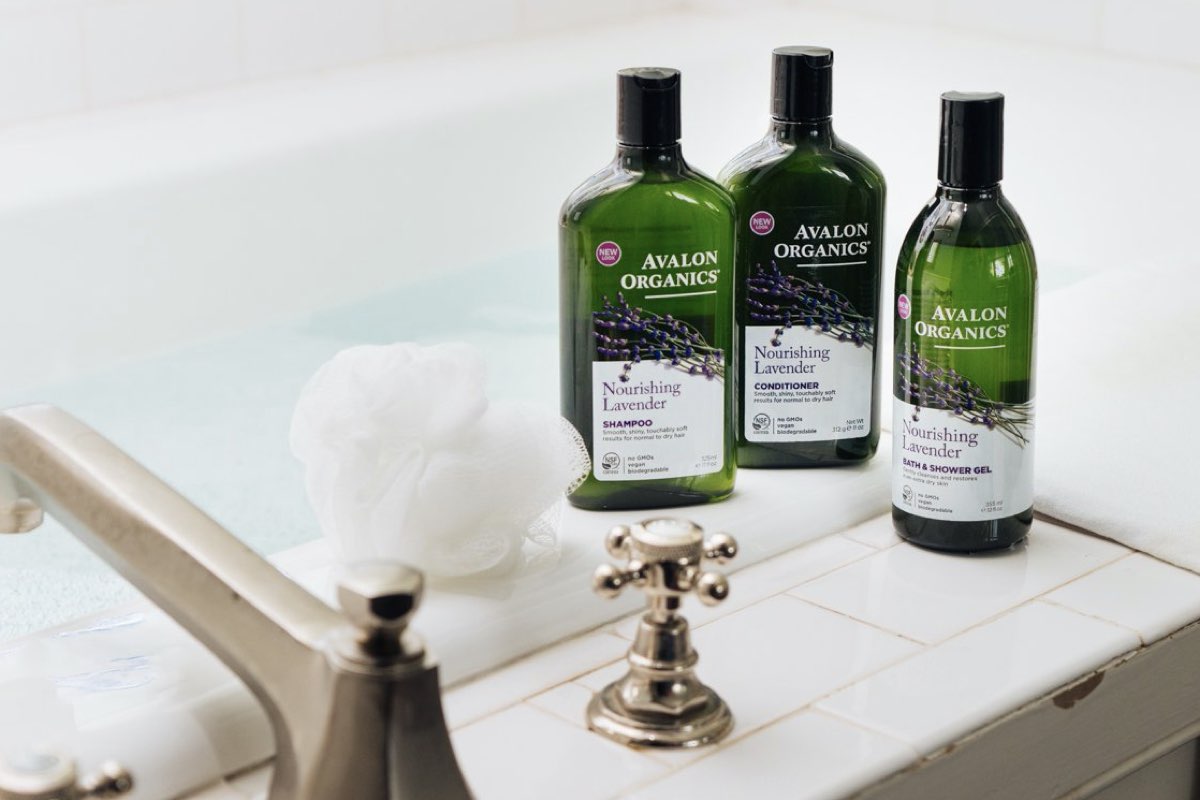 The brand is also committed to doing its bit for the planet, so you can nourish your body and your soul.
Ingredients are ethically-sourced, formulas are biodegradable and packaging is recyclable.
And, what's more, filling your bathroom cabinet has never been easier as they are available in your local Waitrose store.
Here are our three favourite buys:
Avalon Organics Shampoo
Avalon Organics Shampoos are formulated with effective plant-based surfactants to cleanse without stripping hair of its natural oils. They are also enriched with Quinoa Protein, Aloe, Babassu Oil and Vitamin E. For best results pair with the Avalon Organics Conditioner to bring luminance and lustre to locks.
Choose from Clarifying Lemon for hair prone to oiliness and dullness, Nourishing Lavender for normal to dry hair, Volumising Rosemary for fine and flyaway hair or Strengthening Peppermint for weak hair prone to breakage.
Avalon Organics Glycerin Hand Soap
Dry hands from constant washing and harsh sanitisers? Avalon Organics Glycerin Hand Soaps will help put moisture back into your skin with its nourishing formula. The soaps are enriched with vegetable glycerin, a humectant that can help lock in moisture, and formulated with a hydrating aloe barbadensis leaf juice base, organic essential oils and vitamin E.
Choose from Refreshing Lemon packed with natural antibacterial properties, Rejuvenating Rosemary for skin renewal or Nourishing Lavender for extra dry hands.
Avalon Organics Bath & Shower Gel
Avalon's bath and shower gels come in scents to suit every mood and skin type. Each gentle yet effective product is made from a carefully selected medley of potent essential oils and fragrant botanicals.
Choose from Refreshing Lemon to purify and balance skin and refresh your mood, Revitalising Peppermint to cleanse and reinvigorate skin whilst energising body and soul or Nourishing Lavender designed to nurture extra dry skin and unwind the mind.
Save 33% off all Avalon Organics Products in-store or online at Waitrose between 4th November and 1st December 2020.
Get your weekly DOSE fix here: SIGN UP FOR OUR NEWSLETTER